MEN'S BASKETBALL CHAMPIONSHIP - SOUTH REGION - 2ND ROUND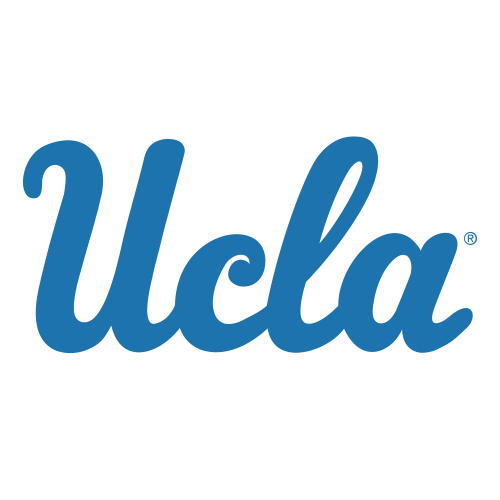 No. 11 UCLA topples No. 6 SMU on late goaltending call on 3-pointer
LOUISVILLE, Ky. -- Bryce Alford's final jumper appeared offline when he let it fly from behind the 3-point arc, and all the UCLA guard could do was helplessly watch the battle for the rebound.
SMU center Yanick Moreira was in position and seemed to time his leap as he went up to touch it. The officials, however, thought he was a bit too quick and called goaltending and awarded Alford the winning basket with 13 seconds left -- one that's sure to be this NCAA tournament's most debated.
Alford had no doubt there was interference.
"I had a pretty good look at it because I shot it," Alford said after the 11th-seeded Bruins' 60-59 South Regional victory over sixth-seeded SMU on Thursday. "From my angle, I saw Kevon [Looney] and another player going after it, and I was confused because he went up and grabbed it on its way to the rim.
"I don't know if it would have gone in or not, but he definitely grabbed it on the way."
Officials went to the monitor to determine it was a 3 and were resolute in their call, telling a pool reporter that it wasn't reviewable. SMU coach Larry Brown couldn't believe it.
"We gave the rule number and the article," official Sean Hull said in citing Rule 9.3a 1 and 2. "Under 2 minutes by rule, we have a directive to do that. At the table it was confirmed that it was a 3, and we put the ball back in play."
Under Rule 9.3a 1 and 2, "Goaltending occurs when a defensive player touches the ball during a field-goal try and each of the following conditions is met: the ball is on the downward flight; and the ball is above the level of the ring and has a possibility of entering the basket."
"I think I hit the rim first. I hit the net or the rim. That's how it kind of goes," Moreira said.
Moreira took to Twitter after the game to apologize to the SMU fans and his team:
SMU (27-7) still had two shots to win in the final seconds, but Nic Moore, who scored 24 points, missed a 3-point try and then a 2-point attempt that sent the Bruins (21-13) into a wild celebration.
For Alford, it capped a 27-point performance that came on nine 3-pointers, including four in the final 3:40. He certainly did his father and UCLA coach Steve Alford proud being a former sharpshooter himself.
"He leads us in assists. He runs the team for us," the elder Alford said, "and in a game like this, where it was so physical and, I thought, two teams that really fought defensively, he had to make some shots.
"He's always being compared, obviously, because I played the game. ... I've said it over the last two years now, he's better than Dad."
UCLA, meanwhile, offered another example that it's better than its record.
The Bruins, a team many felt didn't even belong in the field of 68, advanced to Saturday's round of 32 against No. 14 UAB, an upset winner over third-seeded Iowa State.
However, the ending of this game had to be seen to be believed.
Before Alford's heroics, SMU's Moore seemed destined to hold that distinction after three 3-pointers keyed a 19-0 run over 6½ minutes to put the Mustangs up by nine.
UCLA's leading scorer Norman Powell, who had 19 points, broke the run with a layup and added two free throws that were sandwiched between a series of Alford's shots from behind the arc as he finished 9-of-11 there and 9-of-13 overall.
The Bruins' win was a fitting answer for critics of UCLA's record and tournament worthiness.
"It was big motivation," said Looney, who had six points and 10 rebounds. "Everybody doubted us. They said we should not be here. ... We wanted to prove that we are a good team and that we deserve [to be here]."
SMU's first tournament appearance since 1993 meanwhile ended with some players walking around in disbelief and others pounding the court in frustration and disappointment. The loss also spoiled Hall of Famer Brown's first college postseason since leading Kansas to the 1988 title.
That it came against a UCLA program he coached to the 1980 championship game before the Bruins lost to Louisville was even more ironic. And, in the end, even harder to digest.
"It might have been goaltending," Brown said. "It probably was. But we've got all these [TV] cameras. It happened so fast.
"But, again, give UCLA credit. Steve's son was tremendous, and they did a lot of good things when it really mattered."
TIP-INS
UCLA: The Bruins shot 43 percent from the field, including 10-of-20 on 3-pointers, and outrebounded the Mustangs 34-33. ... UCLA won despite 18 turnovers, which led to 18 points and closed the final 1:05 on an 8-0 run.
SMU: Markus Kennedy added 16 points and nine rebounds for the Mustangs, who finished at 36 percent from the field.
UP NEXT:
UCLA: Faces UAB on Saturday.
SMU: Season ends.
Information from The Associated Press was used in this report.