MEN'S BASKETBALL CHAMPIONSHIP - EAST REGION - 3RD ROUND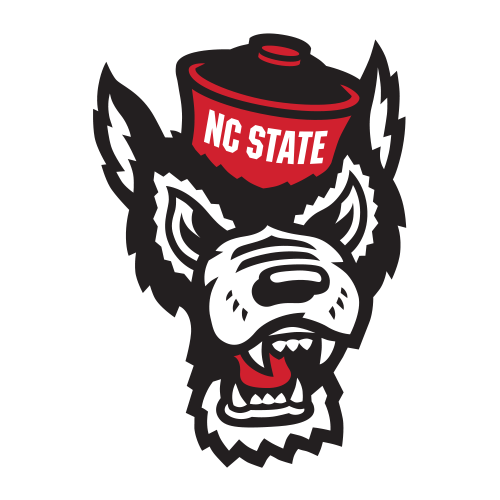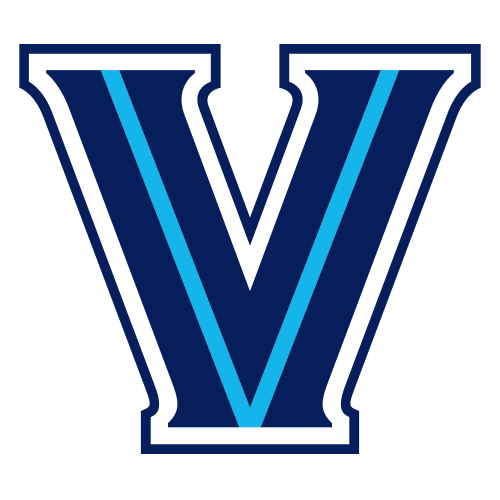 NC State stuns No. 1 seed Villanova for spot in Sweet 16
PITTSBURGH -- Villanova went from a top seed to No. 1-and-done.
NC State is back in the Sweet 16, attacking one of the top teams in the nation for 40 minutes and stunning Villanova 71-68 on Saturday night. The Wolfpack went wild as the final horn sounded and danced around the court in celebration.
No, it wasn't quite Jim Valvano's mad dash after the Wolfpack won the 1983 national championship. But the Wolfpack (22-13) have designs on their own big March run. They will move on to Syracuse, New York, to play the winner of the Louisville-Northern Iowa game.
NC State guards Cat Barber and Desmond Lee shared a long embrace after the buzzer. Barber pounded his chest and said, "All heart!"
Lacey led them with 17 points and Barber had 13, each coming with big buckets to hold off a late Villanova charge.
"We came out today with the feeling that everybody expected us to lose to a 1-seed, but we believe in ourselves and that we're good enough to beat anybody in the country, and we went down and did it,'' said Beejay Anya, who scored the game winner in the opener against LSU.
The Wildcats saw a 16-game winning streak end and have not reached the second weekend since 2009.
The Wildcats came up empty after storming their way to a pair of Big East titles and a 41-point victory in the NCAA tournament opener.
"I know we have to answer to the fact that we did not get to the second weekend again," coach Jay Wright said. "We have to own that. But it's not going to define us within our program. It's going to define us outside of our program, and we accept that."
Dylan Ennis was nearly inconsolable, his arms crossed over his head in disbelief. Ennis missed a 3-pointer after an NC State turnover with 20 seconds left that would have put the Wildcats ahead.
Darrun Hilliard scored 27 points and gamely rallied the Wildcats in the final minutes. He hit 3-pointers that brought them to within four, within two with 41.1 seconds left and 69-68 with 1.2 seconds left.
Ralston Turner sealed the win with free throws and NC State was back in the Sweet 16 for only the third time since 1989 (2005, '12). They hadn't defeated a top seed since that memorable night in 1983 when they upset Houston.
Abdul-Malik Abu had 13 points, 12 rebounds and absolutely destroyed the Wildcats inside.
Yet for the all the Wolfpack did right to keep the 'Cats on their heels, they never went on that decisive run that would have ended a comeback threat. Barber lost the ball and NC State's ninth turnover led to Josh Hart's three-point play with 3:51 left.
The Wolfpack didn't have to win with authority, though -- they just had to win.
Lee's three-point play stretched the lead back to seven and put them minutes away from the signature win under coach Mark Gottfried. Wins over Duke, North Carolina and Louisville in ACC play let them know they could knock off the elite.
"We respect Villanova, but we've seen good teams," Gottfried said. "We've seen a lot of them in our conference. You see them about every night. So a league like that prepares you for games like tonight."
Gottfried also has a knack for pulling off March upsets -- he led eighth-seeded Alabama to a win over No. 1 Stanford in the second round of the 2004 tournament.
Abu rocked the rim with a dunk for a 40-33 lead and the Wolfpack soon stretched that to 45-33. The Wildcats kept missing from every angle -- layups, mid-range jumpers, everything -- as their season started slipping away.
Ennis converted a three-point play and Phil Booth followed with a 3-pointer only to give one of them right back on Lacy's basket-and-free throw on the other end.
The Wolfpack found the open spaces Villanova could not, like when Lennard Freeman had an easy path to the glass for a putback that snuffed a small Nova rally.
The Wildcats played like a tight team all too painfully aware of recent March failures. The Wildcats missed four of their first five shots from within 2 feet and missed 11 of their first 13 overall.
They shot a season-high 63 percent in the tournament against Lafayette. Against the Wolfpack, they fired them early in the shot clock, got stuffed at the rim and twice air-balled 3-point attempts.
These were the top-seeded Big East champs?
The Wildcats were out of sync on defense, also. Hilliard fouled Caleb Martin on a 3-pointer, and the NC State forward sank the free throw for a 29-28 lead. Trevor Lacey buried a 3 off a turnover at the buzzer for a 32-28 lead at the break.
In the first half, the Wildcats missed a whopping 20 of 28 field goals. Hart, the Big East tournament MVP, played just 4 minutes after he was whistled for two fast fouls. Pinkston and Ochefu, both starters, were a combined 0-for-6.
TIP-INS:
NC State: The Wolfpack did not attempt a free throw until there was 2:27 left in the first half. ... NC State held a 45-32 edge on the boards. ... The Wolfpack missed 8 of 11 3-pointers.
Villanova: The Wildcats shot 31 percent (19-of-61). ... The Wildcats have not won more than one game in the NCAA tournament since 2009.
UP NEXT:
NC State: Will play the winner of Louisville-Northern Iowa game in the Sweet 16.
Villanova: Season finished.
7:10 PM, March 21, 2015
Coverage: TBS
Capacity: 18,087
Referees:
Michael Irving
Ed Corbett
Chris Rastatter
2022-23 Atlantic Coast Conference Standings
2022-23 Big East Conference Standings
Men's College Basketball News