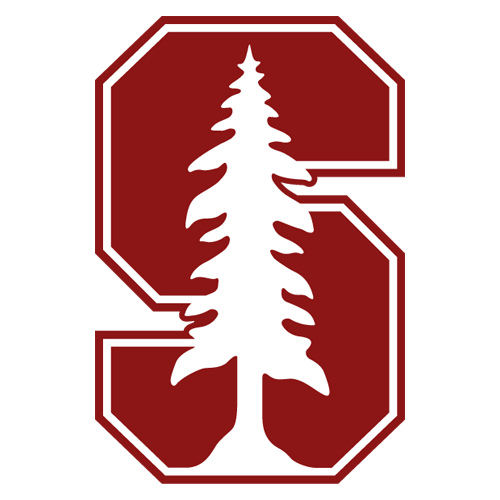 | | 1 | 2 | OT | T |
| --- | --- | --- | --- | --- |
| STAN | 32 | 27 | 7 | 66 |
| MIA | 21 | 38 | 5 | 64 |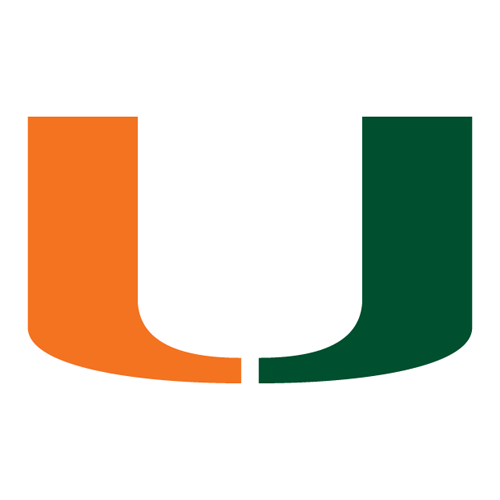 Chasson Randle's free throws in OT lift Stanford in NIT championship game
1H MIA O. Sherman missed Three Point Jumper.
1H (18:24) MIA Omar Sherman missed Three Point Jumper.
---
NEW YORK -- Chasson Randle wraps up his Stanford career with 2,375 points, and the last two won him another NIT title.
Two days after setting the school's career scoring record, Randle made the go-ahead free throws with 3.4 seconds left in overtime, and the Cardinal edged Miami 66-64 on Thursday.
Sheldon McClellan's double-pumping 3-point attempt that would have won it at the buzzer wasn't close to going in.
The short-handed Hurricanes had rallied from a 13-point second-half deficit to force OT and led 64-61 with less than a minute left. But Randle twice got to the line, making four straight foul shots for the victory.
"We were going to put the ball in Chasson's hands, and he was going to decide it for us," coach Johnny Dawkins said.
The senior finished with 25 points to earn most outstanding player honors. He had scored 15 in the 2012 NIT title game as a freshman.
The experimental 30-second shot clock being used in the NIT proved critical after Randle's free throws pulled Stanford to 64-63 with 38.9 seconds left. Under the regular 35-second clock, the Cardinal (24-13) probably would have needed to foul. Instead, they played defense, and Deandre Burnett missed a 3-point attempt that might have clinched it.
Randle then leaned into Davon Reed on a jumper to draw a foul.
"That's what you saw down the stretch of the game, the last few minutes and in overtime, just a will to win," Dawkins said.
Miami (25-13) threw the ball away on the ensuing inbounds pass, and after Anthony Brown made a free throw with 3.1 seconds to go, the Hurricanes appeared to do it again. But the officials went to the monitor and reversed the call, ruling Stanford touched the ball last. That gave Miami one last chance with the ball under the basket and 1.8 seconds left.
The Hurricanes had rallied from double-digit deficits to win their previous two games. They almost did it again despite missing starting point guard Angel Rodriguez (wrist) and center Tonye Jekiri (concussion). Backup point guard Manu Lecomte (knee) played only five minutes, none after halftime.
"I know our guys are very, very disappointed, but I told them I love them," coach Jim Larranaga said. "I'm very, very proud of them. They did a fantastic job. This last three weeks has been a blast."
With the scored tied 55-all and just more than a minute left in regulation, the game became a contest of the teams' top scorers driving to the hoop. Twice Randle hit shots to put Stanford ahead only for McClellan to draw a foul on the other end and drain both free throws to tie it.
After McClellan made it 59-all with 16.8 seconds to go, Stanford worked the ball around for an open 3-point attempt by Marcus Allen. He missed it at the buzzer to send the game to overtime.
McClellan led the Hurricanes with 17 points. He shot just 5-of-16 from the floor with Brown playing tough defense on him but was 6-of-7 from the foul line.
And with Stanford center Stefan Nastic fouling out late in regulation, McClellan finally started to find room in the paint in OT. He drove the lane for a dunk to give Miami its first lead since nearly seven minutes remained in the first half, then dished to Reed for a layup and the three-point lead.
NO REGRETS FOR RANDLE
Randle had missed a potential winning free throw in overtime in what wound up being a double-OT loss at UCLA in early January. Ever since, Randle would visualize the situation in practice, how he would calmly sink the shots the next time.
Had Stanford defeated the Bruins that day, maybe the Cardinal would have been playing in the NCAA tournament, not the NIT. That was long forgotten when Stanford raised a trophy Thursday.
"It's just a great feeling, just to be able to end your season and your career with a win," Randle said.
BRIGHT FUTURE
With four freshmen and two sophomores playing significant roles in the NIT run, Miami got plenty of preparation for next season.
"At first I don't think honestly our team was even willing to play in the NIT, but we saw as the games went on that we could really win this thing and everybody bought in," said sophomore Davon Reed, who had 16 points and four assists Thursday. "We just grinded out game by game. So I think we know what it feels like to play postseason now, and we'll take a huge step in the right direction for next year."
TIP-INS
Miami: Pro Football Hall of Famer Michael Irvin cheered his alma mater from behind the Hurricanes' bench.
Stanford: Brown, who also started in the 2012 NIT title game, had 12 rebounds Thursday.