NEW YORK LIFE ACC MEN'S TOURNAMENT - 1ST ROUND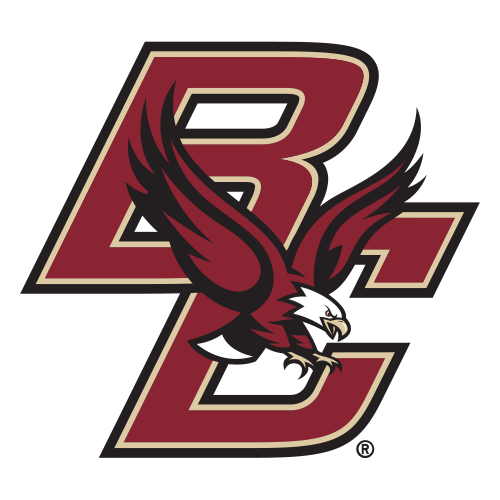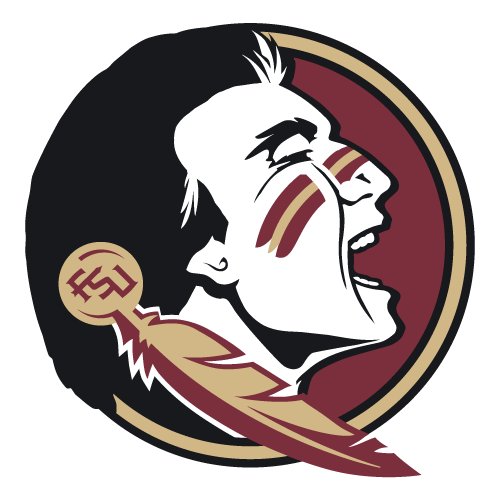 0-19! BC ends perfectly awful ACC season with 88-66 FSU loss
Emotions boil over for BC senior after winless ACC season
After losing to Florida State in the ACC Tournament and falling to 0-19 in the conference, Boston College senior Dennis Clifford was emotional while reflecting on his time with the team.
---
WASHINGTON -- Florida State coach Leonard Hamilton can empathize with Boston College's Jim Christian, whose Eagles wrapped up the first 0-19 season in ACC men's basketball with a conference tournament loss to the Seminoles.
When the men shook hands after Florida State's 88-66 victory behind Devon Bookert's 15 points in the first round Tuesday, Hamilton offered some words of consolation.
"I just told him to hang in there," Hamilton said, "because he's doing a lot of things the right way."
Back in the 1993-94 season, when Hamilton was coaching the University of Miami in the old Big East Conference, his Hurricanes went 0-18.
"I went back to my office one day, sat down, turned all the lights out and just started crying," Hamilton said with a chuckle. "And I said, `Lord, what did I do?' I thought I had done something wrong with my life."
This was not a rout from start to finish and actually was relatively close at halftime, with FSU ahead 39-30. But the 11th-seeded Seminoles (19-12) scored the first six points of the second half and never really were threatened again.
"It's been real difficult losing, obviously, setting history and all that stuff," said Eli Carter, who scored 21 points for the 14th-seeded Eagles (7-25). "But guys just kept playing. As much (talk) as is out there, we didn't really pay too much attention to it. We just kept kind of playing."
Boston College's historically bad season came courtesy of a freshman-filled roster that lost some key players to injuries at various points. Still, the Eagles are only the sixth ACC men's basketball team to go winless -- and first since Maryland went 0-14 in 1986-87, the season after Len Bias' death.
No one had managed to lose 19 of 19 games in the league; the ACC went to an 18-game conference regular season in 2012-13.
Making things worse for BC: Its football team went 0-8 in ACC games, so the school is the first in league history to put zeros in the win column in the two major sports in the same academic year.
"These are kids, and they cared and played hard every single night," Christian said.
Malik Beasley and Dwayne Bacon added 13 points apiece for a balanced FSU team, which takes a three-game winning streak into its matchup against Virginia Tech on Wednesday.
In the only other ACC game Tuesday, Maverick Rowan made a career-high six 3s and finished with 24 points to lead North Carolina State past Wake Forest 75-72. The Wolfpack play 19th-ranked Duke on Wednesday.
Against Florida State, Boston College senior center Dennis Clifford had 15 points and nine rebounds before fouling out with 9 1/2 minutes left. Right then, BC's deficit was somewhat manageable, at 65-56, but quickly climbed back up to 15 points.
Afterward, Clifford was asked what his best memory of playing college basketball will be. He choked up and put his head down, pausing for more than 20 seconds. When he looked back up, his face was red, his eyes were welling.
His answer: "Going out to eat."
TIP-INS
Boston College: Nine true freshmen played for the Eagles this season, the second-highest total in the country. Northern Arizona had 10 true freshmen see action. ... Last made it past the ACC quarterfinals in 2007, the school's second season in the conference.
Florida State: Forced five early steals and scored the game's first 10 points off turnovers. ... Its five consecutive victories over BC mark the longest streak for either team in the schools' series. ... This is the ninth time in the last 11 seasons that the Seminoles won at least 19 games. ... Came in averaging 77.5 points per game, the team's highest since 1992-93, when FSU averaged 86.3 en route to the Elite Eight of the NCAA Tournament. ... This was FSU's largest ACC tournament margin of victory.
UP NEXT
Florida State: Plays sixth-seeded Virginia Tech in the second round on Wednesday.
---
Follow Howard Fendrich on Twitter at http://twitter.com/HowardFendrich