NEW YORK LIFE ACC MEN'S TOURNAMENT - 2ND ROUND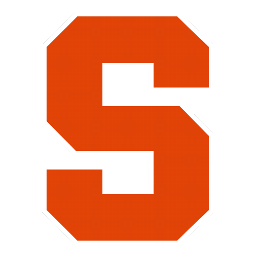 Johnson, Pitt beats Syracuse to strengthen NCAA resume
Big dunks are easy on a four-on-zero break
Off the turnover, Pittsburgh's Michael Young leads a four-on-zero break the other way but takes it himself for the huge tomahawk jam.
---
WASHINGTON -- A 14-point lead evaporated in the second half as Pittsburgh's NCAA Tournament hopes hung in the balance. When Syracuse tied the score, James Robinson knew "it was no time to panic."
Robinson stole the ball from Franklin Howard and put the Panthers ahead for good as they held on to beat the Orange 72-71 Wednesday in the second round of the ACC Tournament. They'll face No. 7 North Carolina in the quarterfinals Thursday.
"We probably could have handled it a little better, we had a couple of turnovers but we bounced back," Pitt forward Ryan Luther said. "We were able to get a bucket and a stop, so I thought that showed a lot about our team that we didn't just fold up after they made their run. We were able to regroup and finish it out."
Cameron Johnson scored a career-high 24 points off the bench to lead Pitt (21-10), which won all three games this season against Syracuse. Johnson and Luther helped their bench outscore Syracuse's 39-10.
Johnson missed the regular-season finale against Georgia Tech after accidentally cutting his arm a few days earlier in the locker room at Virginia Tech, and Pitt went 0 for 11 from 3-point territory. Johnson was feeling it from Pitt's practice Tuesday night through warmups and was cool and collected throughout the game.
"It's just a basketball game -- they're all the same, 40 minutes, two teams, 10 players," Johnson said. "If you let the moment get to you, you won't play as well."
Pitt was playing very well in the second half, and a 3-pointer by Jamel Artis made it 66-54 with 4:22 left. Syracuse (19-13) chipped away at the lead, and Michael Gbinije tied it at 68 with a dunk with 1:58 to play.
Howard's turnover to Robinson gave Pitt the lead back, and Trevor Cooney's potential-winning 3-point attempt missed just before the buzzer.
"We basically played hard, made smart decisions," Howard said. "In the end, (we) made dumb plays, and we can't win like that."
Too many mistakes have put Syracuse on the NCAA Tournament bubble. It's especially dicey considering coach Jim Boeheim's suspension could affect the selection committee's decision.
"I don't know, I'm not on the committee," Boeheim said. "They're going to have to evaluate what we've done based on all the circumstances and make a decision."
Pitt coach Jamie Dixon, who feared his team would be NIT-bound if it didn't beat Syracuse, was feeling much better after this win.
"We're in good shape," Dixon said. "We played one of the toughest schedules in the country overall. It's clearly shown that by the numbers, if you go by facts, and not opinions."
It'll get even tougher with the top-seeded Tar Heels up next.
"Obviously they won the league, we know how good they are," Dixon said. "We're going to give it our best shot."
---
BIG EAST FLASHBACK
Former Syracuse big man Derrick Coleman was in attendance wearing Detroit Tigers orange, and the announced "ACC legend" talked about playing Pittsburgh in the Big East Tournament. This was the first ACC Tournament meeting for the schools who faced each other six times in the Big East conference tournament.
CLOCKED OUT
Normally the last few minutes of a game take forever to play, not the first few. There were eight different shot-clock malfunctions in the opening minutes causing several stoppages and a 13-minute delay before the game got going.
One referee complained that "it keeps unplugging," and a mobile shot clock was eventually put on each baseline.
TIP-INS
Syracuse: Gbinije, who led the Orange with 24 points, has scored in double figures all 32 games this season. ... Boeheim blamed himself for not replacing Howard with Cooney with the score tied, even though Cooney sat on the bench for long periods of time. Boeheim said Cooney was not hurt. ... The Orange fell to 0-2 all-time in the ACC Tournament after not playing last year because of a self-imposed postseason ban.
Pittsburgh: The Panthers halted an eight-game skid in the month of March dating to their victory in the NCAA Tournament in 2014. ... Pitt improved to 20-0 this season when scoring 70 or more points. ... Robinson, who scored 12 points, is from nearby Mitchellville, Maryland.
UP NEXT
Pittsburgh: Faces No. 7 North Carolina in third round Thursday.
Capital One Arena
12:00 PM, March 9, 2016
Coverage: ESPN
Capacity: 20,600
Referees:
Tim Nestor
Roger Ayers
Bill Covington
2023-24 Atlantic Coast Conference Standings
Men's College Basketball News