SEC MEN'S TOURNAMENT - QUARTERFINAL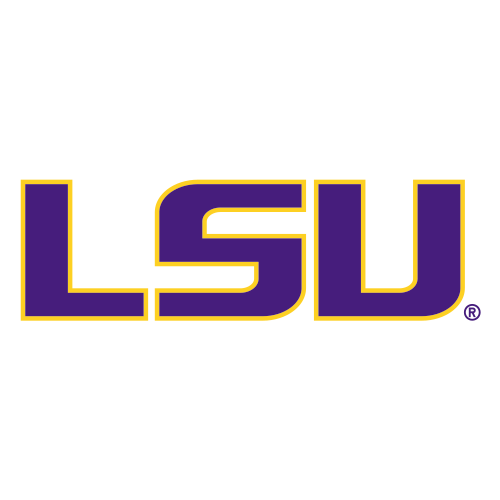 Blakeney scores 22, LSU beats Tennessee 84-75 at SEC tourney
Simmons, LSU advance to SEC semifinals
Ben Simmons scores 15 points and records eight rebounds in LSU's 84-75 win over Tennessee to advance to the semifinals of the SEC tournament.
---
NASHVILLE, Tenn. -- Ben Simmons watched 15 minutes of the first half from the bench after picking up two quick fouls. His LSU teammates made sure the freshman star's early absence proved no problem at all.
Antonio Blakeney led five Tigers in double figures with 22 points, and No. 4 seed LSU beat 12th-seeded Tennessee 84-75 Friday in the Southeastern Conference Tournament quarterfinals.
"It's frustrating, but obviously it was for the best for the team for coach (Johnny Jones) to do that," Simmons said. "It made sense to come in in the second half, and I didn't have to worry about getting that third foul because I was going to stay in."
The Tigers likely need to win this tournament to give Simmons a chance to play in the NCAA Tournament. Now LSU (19-13) has won three of four, and the Tigers will play No. 17 Texas A&M, a 72-66 winner over Florida, in the semifinals Saturday.
"We have to play well," Jones said. "If we do that, we'll be at 20 wins. As well, we finished in the top (four) in our league. We feel that we're in a very powerful league. We hope that stands for something, and it will certainly carry some weight. That's what we look forward to."
LSU finally took control of a tight game with a 10-0 run ended by a 3-pointer from Tim Quarterman for a 69-59 lead with 3:26 left.
Quarterman added 18 points for LSU. Simmons had 15, Josh Gray had 11 in a rare start and Craig Victor II 10 before fouling out.
Tennessee's season finally is done after the Volunteers (15-19) lost playing their third game in as many days without their leading scorer, Kevin Punter.
Robert Hubbs III and Detrick Mostella each had 19 points for Tennessee. Devon Baulkman had 13, and Admiral Schofield 10.
"They fought like they have all year," Tennessee coach Rick Barnes said. "But we just didn't have enough."
Senior Armani Moore averaged 18 points in each of Tennessee's first two wins at this tournament, and he had 17 points and 10 rebounds when the Vols beat LSU on Feb. 20 in Knoxville. But Jones started Gray for just the eighth time this season to defend Moore, and Gray helped hold Moore to just six points.
LSU scored the first 10 points of the game, but Simmons picked up his second foul with 15:13 left and sat the rest of the first half. The Tigers went cold after Quarterman's 3-pointer with 5:11 left gave them a 26-17 lead, and their shooting struggles missing eight of the final 10 attempts allowed Tennessee to chip away.
Tennessee finished the half with a 16-6 run for a 33-32 lead.
LSU opened the second half on a 9-2 run, but the Tigers couldn't shake Tennessee. The Vols tied it up four times, the last at 59 on a jumper by Schofield with 5:50 left. Quarterman put LSU ahead to stay with a layup at 5:30, Simmons scored on a fast-break layup off a turnover and Blakeney hit three free throws before Quarterman's 3.
The Tigers finished the game hitting six of their final eight shots.
---
TIP-INS
Tennessee: This was just the third time in 25 years the Vols have won more than one game at this tournament. ... The Vols have not won at least three games at this tourney since 1991. ... The Vols were 7 of 29 beyond the arc.
LSU: The Tigers now are 4-8 all-time against Tennessee in this tournament. ... The Tigers turned it over only seven times. ... The Tigers outscored Tennessee 44-30 in the paint and had a 21-6 edge in points off turnovers. ... The Tigers split with Texas A&M during the regular season with each team winning on its own court.
UP NEXT
Tennessee: 2016-17 season.
LSU: No. 17 Texas A&M on Saturday.
3:31 PM, March 11, 2016
Coverage: SECN
Attendance: 15,222
Capacity: 19,395
Referees:
Anthony Jordan
Patrick Evans
Mike Nance
2022-23 Southeastern Conference Standings
Men's College Basketball News