MEN'S BASKETBALL CHAMPIONSHIP - MIDWEST REGION - SWEET 16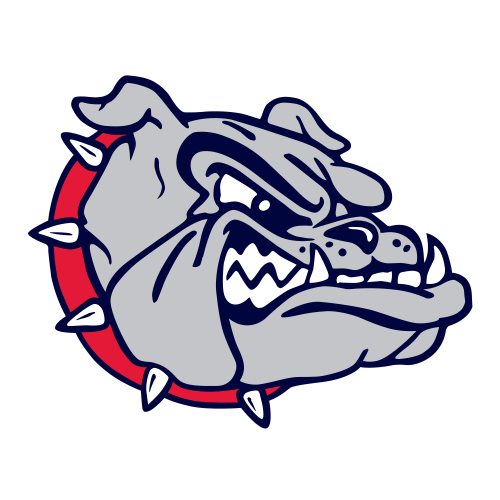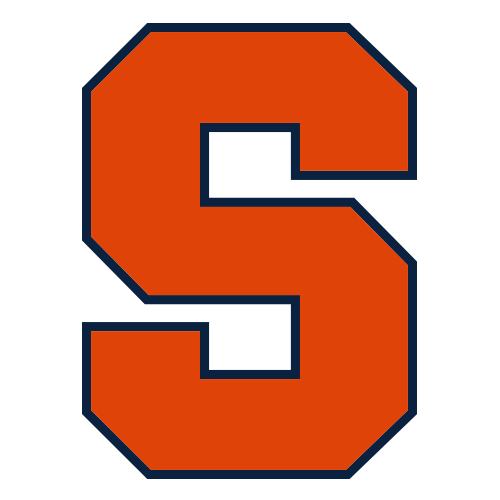 Syracuse overcomes Gonzaga in clutch for spot in Elite Eight
Boeheim: Defense stepped up when offense struggled
Syracuse coach Jim Boeheim breaks down his team's performance in its 63-60 victory over Gonzaga to advance to the Elite Eight.
---
CHICAGO -- Every part of it paid off for Syracuse. The Orange learned and persevered during a trying season.
When Michael Gbinije and company got in trouble Friday night, they were ready.
Gbinije made a go-ahead layup with 22 seconds left, and Syracuse advanced to its 10th Elite Eight under Boeheim with a 63-60 victory over Gonzaga in the Midwest Regional semifinals.
Tyler Lydon sealed the win with a block on Josh Perkins' runner in the final seconds. Lydon then grabbed the ball and made two foul shots before Domantas Sabonis' desperate fling was well off at the buzzer.
"These guys have fought all year, and every game we've been behind, we've been in some tough situations, and they've battled through them all year," Boeheim said.
Next up is an all-ACC matchup with Virginia on Sunday for a spot in the Final Four. The Orange lost 73-65 to the Cavaliers on Jan. 24, but that was a long time ago.
Syracuse's rocky season included a nine-game suspension for Boeheim as part of an NCAA investigation that found a history of improper benefits and academic misconduct stretching back years. Then the Orange dropped five of six down the stretch, putting their spot in the NCAA Tournament in jeopardy.
So when 10th-seeded Syracuse trailed Gonzaga 57-48 late in the second half, the Orange were just fine. They turned to their aggressive full-court pressure to shut down the Bulldogs and storm into their first regional final since 2013.
"We just love each other, love the game so I think that's what's carrying us," Lydon said.
Gbinije scored 20 points and Trevor Cooney had 15 for Syracuse (22-13), which shot 36.1 percent from the field, but forced 17 Gonzaga turnovers. Tyler Roberson added nine points and 12 rebounds.
"We knew we deserved to be here and we're showing it," Roberson said, "so we just wanna keep it going."
Kyle Wiltjer had 23 points for No. 11 Gonzaga (28-8), and Sabonis finished with 19 points, 17 rebounds and five blocked shots. The rest of the Bulldogs accounted for just 18 points.
"Too many turnovers, and then just those darned offensive rebounds there at the end," coach Mark Few said.
Sabonis' rebound basket gave the Bulldogs a nine-point lead with 6:24 to play, but it was their last field goal of the night. Roberson's foul shot got Syracuse within one before Gonzaga gave it right back with a 10-second violation. Lydon also had a key block on Sabonis to help keep it a one-point game.
Gbinije drove inside in the final 30 seconds and missed his first attempt before grabbing the rebound and putting it in for a 61-60 lead. Cooney then had a hustle steal on the other end, but stepped out of bounds in a close call that had fans looking for TV monitors all over the arena to see if they agreed.
"It was important that we made a stop at the end because after looking at that picture after the game, it looked like he was not out of bounds, so that would have been a tough way to lose," Boeheim said. "But I don't know if they could see that picture or not. I don't know what happened."
With the crowd standing, Perkins drove into the lane and Lydon stepped up for the block before grabbing the ball and getting fouled with 1.6 seconds left. The freshman forward swatted six shots in all.
"I thought I had a good look at it. But he blocked it," Perkins said. "Taller, longer arms. If the opportunity comes, I'm shooting again. Just credit to him."
WILTJER'S DAY
Wiltjer made his first four shots, including three 3-pointers, as Gonzaga led by as many as 11 in the first half at 21-10 with 10:16 left. The senior forward went 9 for 17 from the field and had five rebounds and four assists.
"We put our heart and soul in it, so it's really tough," he said.
TIP-INS
Gonzaga: Sabonis is the son of former Portland Trail Blazers center Arvydas Sabonis. ... Perkins had eight points and six assists.
Syracuse: The Orange went 14 of 16 at the line, compared to 4 of 5 for the Bulldogs.
UP NEXT
Syracuse takes on Virginia on Sunday.
---
Jay Cohen can be reached at http://www.twitter.com/jcohenap