STATE FARM CHAMPIONS CLASSIC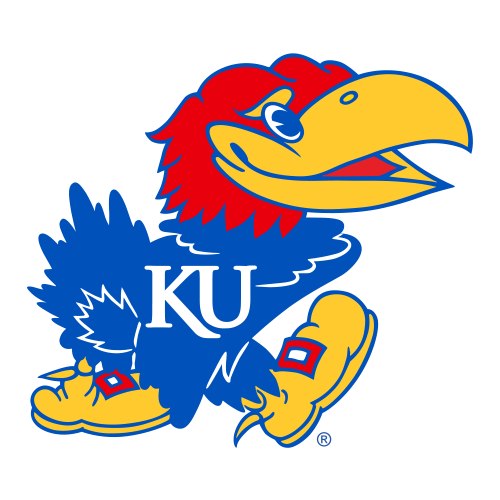 Frank Mason III's jumper with 1.8 seconds left lifts Kansas over Duke
Mason's late jumper lifts Kansas past Duke
Frank Mason III's jumper with 1.8 seconds left gives No. 7 Kansas a 77-75 victory over No. 1 Duke.
---
NEW YORK -- Kansas had already gone through a tough loss this season, falling in overtime to Indiana in Honolulu.
On Tuesday night, the Jayhawks went from looking like easy winners to facing another excruciating loss. But a short jumper by Frank Mason III with 1.8 seconds to go gave the Jayhawks a 77-75 victory over top-ranked Duke in the State Farm Champions Classic at Madison Square Garden.
"The play was to [isolate] me, and my teammates did a good job of spacing the floor," Mason said. "It felt good when it left my hand."
A long 3 at the buzzer by Duke's Frank Jackson was off line.
The Jayhawks (1-1) beat a top-ranked team for the eighth time.
"This was more of a must-win for us than it was for Duke. Not that there's must-win this time of year, but I think it will do something for us because for the first time, we won a game where we shot it like crap," Kansas coach Bill Self said. "So hopefully we learned some lessons and know that you cannot be great offensively and still win if you [don't] do little things and play aggressively. So I think it should bode well for us moving forward."
Self was all smiles talking about his senior point guard.
"He's made a lot of big plays for us," Self said of Mason. "I don't know if he's made any game winners, but he's made plays to put us in overtime. Yeah, he's a stud."
"Mason made a big-time play, and it was well-guarded," Duke coach Mike Krzyzewski said. "He just made a big-time play."
Kansas was ahead 62-50 with eight minutes to play, but the Blue Devils (2-1) -- despite a terrible shooting game by Grayson Allen, the leading vote-getter on The Associated Press' preseason All-America team -- managed to suddenly start hitting shots, and they tied the game at 75 with 15 seconds left on a 3-pointer by Jackson.
Kansas called a timeout with 8.2 seconds left and set up the game winner.
"That was quite a play we called, just get out of his way," Self said.
"I just took advantage of the separation I created, and I just shot the ball," Mason said. "It felt good when it left my hand, and I just thank God that it went in."
Mason, who had a career-high 30 points in the loss to Indiana, led Kansas with 21 points. Freshman Josh Jackson added 15, and Devonte' Graham had 13.
Luke Kennard led five Duke players in double figures with 22 points. Allen finished with 12 points on 4-for-15 shooting.
"I think Grayson had a very frustrating game," Krzyzewski said of Allen, who started the game by making one of 12 shots from the field. "I think you can't expect to get a foul. I think he's going to a point where he makes a move and it's a good move, and he expects a foul. I'm not saying they're not calling fouls. You can't do that. That can't be what you're doing. The last few minutes, he moved well. He's playing hard when he gets the ball, and he needs to play harder when he doesn't have the ball. It's what he did in the last few minutes."
Kansas finished 2-for-17 from 3-point range, but the Jayhawks shot 50.8 percent overall (33-of-65), including making 60.6 percent (20-of-33) in the second half.
Duke shot 48.9 percent (23-of-47) for the game, including 8-for-19 on 3s.
BIG PICTURE
Duke: In their first two games, the Blue Devils held opponents to 55.0 points per game on 32.3 percent shooting, including 16.2 percent from 3-point range, while forcing an average of 17 turnovers. ... This was the 950th consecutive game in which the Blue Devils made at least one 3-pointer. That's the fourth-longest stretch in Division I history. ... Duke again played without freshmen Harry Giles and Jayson Tatum. Krzyzewski has said they will be brought along slowly as they rehab from injuries.
Kansas: The Jayhawks were facing an AP No. 1 team for the 24th time and the first time since the 2014 Champions Classic, in which they lost to Kentucky 72-40. They are 8-16 all-time against No. 1s. ... The Jayhawks' opening game was a 103-99 overtime loss to then-No. 11 Indiana in Honolulu. "If you're going to travel 11,000 miles, you might as well get a win," Self said.
POLL IMPLICATIONS
Duke was No. 1 in the preseason poll and the first voting of the regular season. That will change with the loss. Kansas was No. 3 in the preseason poll and dropped to seventh with the loss to Indiana, but the Jayhawks should move up a couple spots with the win over Duke.
HELLO, MELO
Krzyzewski walked onto the court before the game and went straight across to see Carmelo Anthony of the New York Knicks. The two shared a hug and a laugh. They combined to win three Olympic gold medals for the United States.
UP NEXT
Duke: The Blue Devils stay in the Northeast, heading to the Naismith Memorial Basketball Hall of Fame Tip-Off at Uncasville, Connecticut, on Friday and Saturday. They open against Penn State.
Kansas: The Jayhawks finally get to play in Allen Fieldhouse when they face Siena on Friday.
9:30 PM, November 15, 2016
Coverage: ESPN
Capacity: 19,812
Referees:
Mike Roberts
James Breeding
Pat Adams
2022-23 Atlantic Coast Conference Standings
2022-23 Big 12 Conference Standings
Men's College Basketball News