Only a year after winning the American League Rookie of the Year Award, Dustin Pedroia earned even more hardware when he was named the American League Most Valuable Player. The Red Sox second baseman received 16 of 28 first-place votes, with seven going to runner-up Justin Morneau.
Below, check out the top candidates. Then see the choices of ESPN's baseball analysts and contributors, both individually and collectively. Whom did you choose?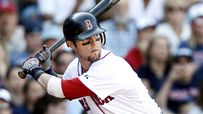 DUSTIN PEDROIA, 2B, BOSTON

Along with leading the league in hits, runs and doubles, Pedroia was successful on 20 of 21 steal attempts.
---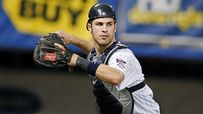 JOE MAUER, C, MINNESOTA

Mauer took home his second AL batting title, finished second in on-base percentage and earned a Gold Glove for his defense.
---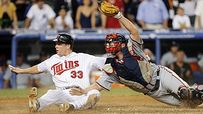 JUSTIN MORNEAU, 1B, MINNESOTA

Morneau finished second in RBIs when he won the award in 2006, and the Twins' slugger was second again in 2008.
---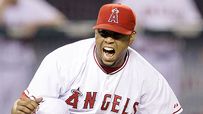 FRANCISCO RODRIGUEZ, RHP, L.A. ANGELS

With his record 62 saves, K-Rod is trying to become the first pitcher to win an MVP award since Dennis Eckersley in 1992.