Florida Marlins outfielder Chris Coghlan was named the National League Rookie of the Year, outdistancing Philadelphia Phillies pitcher J.A. Happ for the award.
Coghlan received 17 of the 30 first-place votes, followed by Happ, who had eight, while Atlanta's Tommy Hanson and Pittsburgh's Andrew McCutchen had two each. Who was your choice?
• NL rookie stats: Hitting | Pitching
• AL Rookie of the Year page
THE TOP CONTENDERS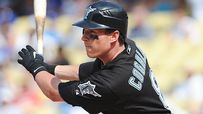 Coghlan was first among all major league rookies in batting, on-base percentage, hits and doubles. His .321 batting average was sixth overall in the NL.
---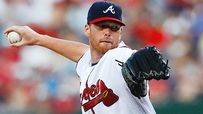 Hanson won his first five decisions and was first among MLB rookie starters in ERA, WHIP, batting average against (.225) and strikeouts per nine IP (8.18).
---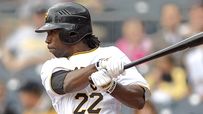 McCutchen showed what he could do with a three-HR, six-RBI game Aug. 1. A five-tool player, he led MLB rookies in extra-base hits (47) and stole 22 bases.
ESPN'S NL ROOKIE OF THE YEAR PICKS
ESPN'S CHOICE:
CHRIS COGHLAN
VOTING TOTALS: Coghlan (12), Tommy Hanson (3), Andrew McCutchen (3), J.A. Happ (1), Garrett Jones (1).