The American League Most Valuable Player award winner will be announced Monday at 2 p.m. ET. Who's the favorite? There's Twins catcher Joe Mauer … and then everyone else. But is there a chance that one of the Yankees' two candidates, Derek Jeter and Mark Teixeira, could challenge Mauer for the award?
Check below to see how ESPN's experts voted. Who is your choice?
• Player Ratings: Avg. | ESPN | Elias | IE | TBE
THE TOP CONTENDERS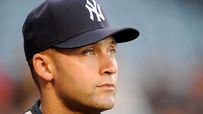 At age 35, Jeter remains a catalyst at the top of the Yankees' order. He was third in the AL in BA and OBP, second in hits and fourth in runs scored.
---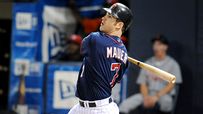 The only knock on Mauer is that he missed the first month of the season. Beyond that, he led the AL in hitting, OBP and slugging to go with career highs in homers and RBIs.
---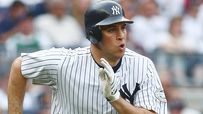 Teixeira turned out to be everything the Yankees hoped he'd be when he signed last winter. He led the AL in RBIs, tied for the lead in HRs and was third in slugging.
ESPN'S AL MOST VALUABLE PLAYER AWARD PICKS
ESPN'S CHOICE:
JOE MAUER
VOTING TOTALS: Mauer (20); Derek Jeter (1); Mark Teixeira (1)