Brad Mangin/Getty Images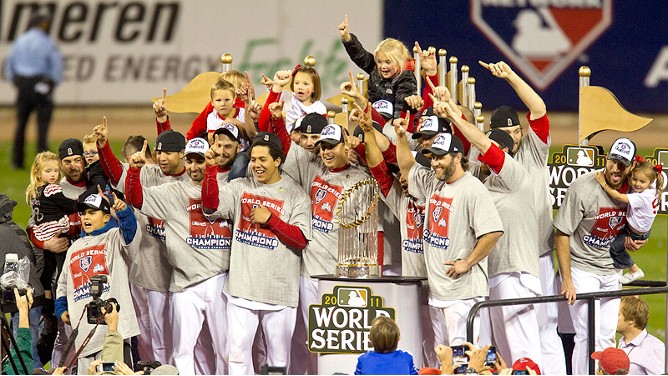 Paint The Town Red
The Cardinals completed their improbable run by winning their second title in five years. Jayson Stark »
Tex - StL
SERIES DETAILS
CARDINALS WIN OVER RANGERS, 4-3
MORE FROM ESPN DALLAS

Check out ESPN Dallas, your destination for sports coverage in the Dallas/Fort Worth area.
FEATURED COMMENT
"

I need a dollar for every Ranger fan who said 'Texas doesn't lose 2 in a row.'

" -- beveledge
SPORTSNATION
The 2011 postseason is finally down to two teams -- the Texas Rangers and the St. Louis Cardinals. So who will win it all?
Vote and be heard!