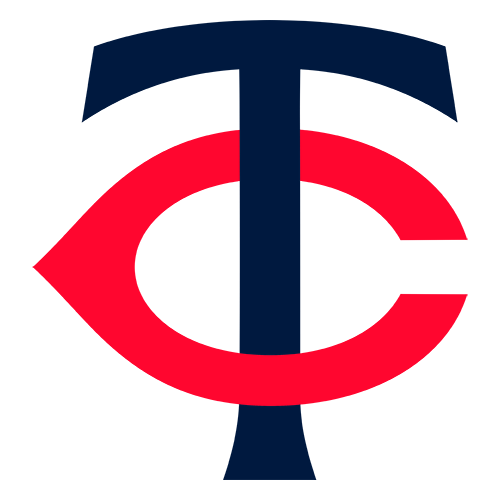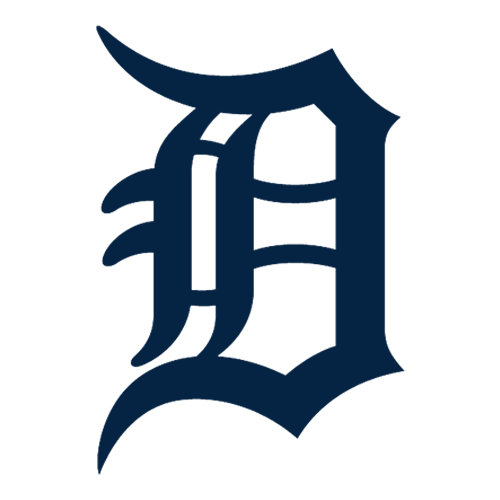 Cabrera assists Twins' taking of first game of key doubleheader
DETROIT -- The AL Central race got even wilder.
Orlando Cabrera hit a go-ahead single in the 10th inning after a pair of wild pitches and the Minnesota Twins closed within one game of first-place Detroit, beating the Tigers 3-2 Tuesday in the opener of a day-night doubleheader.
"This is playoff baseball -- we just got started a little early this year," Minnesota manager Ron Gardenhire said. "It's big to win the first one, because they've got one of the best pitchers in baseball going up against our kid in the second game."
The Twins trailed Detroit by seven games only two weeks ago. But Minnesota would pull even with a sweep -- Tigers ace Justin Verlander was set to pitch against Brian Duensing in the nightcap.
"The magnitude of this series has been coming for a while," Tigers manager Jim Leyland said. "People are a little bored because it looks like the Yankees are in and the Red Sox are probably in. All the sudden, the Tigers and the Twins are getting a little attention. That's only natural. It's great for Minnesota, it's great for Detroit and it's great for baseball."
Minnesota clinched the season series 10-5 against Detroit, meaning a division tiebreaker would be at the Metrodome. Because Brett Favre and the Vikings host Green Bay on Monday night at the stadium, a baseball playoff would likely be pushed back until Tuesday.
A rainout Monday night delayed the start of this four-game series and forced a doubleheader. Each team has six games left.
It was tight throughout at Comerica Park. Scrapping for a run, the teams combined for five sacrifice bunts and used three pinch-runners.
"This is unbelievable," Cabrera said. "This is one of the best games I've ever played in."
The Twins missed a chance to take the lead in the ninth when Nick Punto popped up a suicide-squeeze bunt, resulting in a double play.
Speedy Minnesota right fielder Denard Span made a fine running catch on Ramon Santiago's deep drive toward the line with a runners on second and two outs in the bottom half, leaving it tied at 1-all.
"I was ready to dive if I had to," said Span, who had shifted from center field to right in the eighth. "I knew that if that ball drops, the game is over."
Span led off the 10th with a single. He advanced on consecutive wild pitches by Brandon Lyon (6-5), who had thrown just one wild pitch all season.
"You hate to see the wild pitches were a factor late in the game, but that's all part of it," Leyland said. "You turn the page and just get ready for the next game."
Cabrera followed with a single and Delmon Young added a bases-loaded sacrifice fly for a 3-1 lead.
Curtis Granderson hit a leadoff homer against Joe Nathan in the Tigers 10th. Nathan retired the next three batters for his 45th save -- he is 30-for-30 in career save tries against Detroit.
Both starters finished with no-decisions. Tigers rookie Rick Porcello allowed one run in 6 1/3 innings, while Nick Blackburn gave up one run in seven innings.
The Tigers stranded seven runners in the first four innings, getting their only run on Santiago's single in the second off first baseman Michael Cuddyer's glove.
"The key to this game was early on when we let them off the hook," Leyland said. "It came back to haunt us."
Minnesota tied the game in the fifth when Matt Tolbert led off with a double, took third on one of the Twins' four sacrifice bunts and scored on Span's sacrifice fly.
The 20-year-old Porcello left to a standing ovation after walking Punto on his 111th pitch -- seven more than his previous career high.
"He was absolutely tremendous," Leyland said.
Game notes
The announced attendance for the first game was 35,243, which reflected the tickets sold for Monday night. Tuesday's actual crowd appeared to be closer to 25,000. ... The teams played through drizzle during the early innings, but there was no rain close to that which caused Monday's postponement. ... No major league team has remained in first place from May 10 -- or sooner -- until losing the division title in the last week of a season, according to STATS. ... Mauer decided to catch the second game instead of serving as the team's DH. "After the game, Joe came in and told me he was good to go. When
Joe Mauer
says he's catching, I'm not going to argue with him," Gardenhire said. ... For the second game, Leyland intends to put LF
Ryan Raburn
, RF
Magglio Ordonez
, DH
Marcus Thames
and SS
Adam Everett
in the lineup in place of Guillen,
Clete Thomas
,
Aubrey Huff
and Santiago.
Comerica Park
12:05 PM, September 29, 2009
Coverage: WJZ
Attendance: 35,243
Capacity: 41,574
Umpires:
Home Plate Umpire - Randy Marsh
First Base Umpire - Marvin Hudson
Second Base Umpire - Paul Emmel
Third Base Umpire - Angel Hernandez