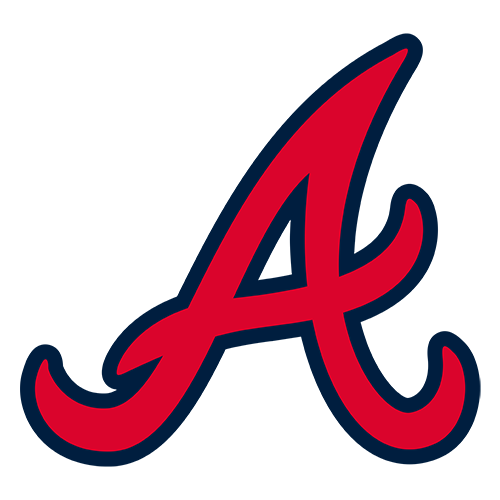 Giants advance to NLCS by sending off Braves and manager Bobby Cox
ATLANTA -- The San Francisco Giants celebrated their first playoff win in eight years, then paused to honor the man whose career they had just ended.
As Bobby Cox came out of the Braves dugout to tip his cap to the chanting crowd one last time Monday night, the Giants stopped what they were doing on the other side of the field.
They began clapping, too, and tipped their caps in Cox's direction. The Atlanta manager waved back.
Then the Giants headed off to savor a 3-2 victory that sent them to the NL Championship Series for the first time since 2002. Twenty-one-year-old rookie Madison Bumgarner pitched six strong innings, late-season pickup Cody Ross homered and drove in the go-ahead run with a two-out single in the seventh, and the San Francisco bullpen closed it out.
For Cox, there are no more games, only the reality of what he's going to do with the rest of his life without a group of ballplayers to manage.
He can put away that familiar No. 6 uniform for good.
"It doesn't feel like the last time I'm putting it on, but it certainly is," Cox said, his voice cracking. "I won't put it on again."
The series was tight and tense to the very last out. Giants closer Brian Wilson walked two in the ninth, giving the Braves one more shot to extend Cox's career. But Omar Infante struck out attempting to check his swing on a nasty slider, and Melky Cabrera grounded out to third.
"This series had everything," Giants manager Bruce Bochy said. "Just the intensity and excitement of the series, it had to be thrilling for the fans. There was never an easy moment for Bobby or myself, because these games could have gone either way."
Indeed, every game was decided by one run, but the Giants won three of them to take the best-of-five series and earn a shot against the two-time defending NL champion Phillies. Game 1 is Saturday at Philadelphia and features a marquee matchup: Tim Lincecum vs. Roy Halladay.
After the final out, the crowd of 44,532 chanted "Bobby! Bobby! Bobby!" to lure the retiring skipper out of the dugout for a well-deserved curtain call.
"Thank You, Bobby Cox," the giant video board said as "Georgia On My Mind" played throughout the stadium
"He's the best manager for me that's ever managed the game," said Ross, who was acquired from Florida on a waiver claim in late August and paid big dividends in October. "I got a chance to play against him for five years. I love coming in here seeing him. I want to congratulate the Braves on a fine season and him on a great career."
Atlanta starter Derek Lowe pitched no-hit ball into the sixth inning, and still it wasn't enough. The Braves have yet to win at Turner Field with a series on the line, losing for the eighth straight time in that situation since the Ted opened to baseball in 1997. Cox won't get a chance to end that streak, deciding more than a year ago to call it a career at age 69.
He heads for the rocking chair as the fourth winningest manager in baseball history (2,504 regular-season victories) but one major shortcoming on a record that will surely be good enough to land him in Cooperstown. In 16 trips to the playoffs -- one with Toronto, 15 with the Braves -- Cox's teams captured only one World Series title, way back in 1995.
A Braves fan held up a sign pleading for the team to "Win It For Bobby," but Ross and the Giants were in no mood for sentimentality. Not even with the comfort of knowing that Game 5 would've been back in San Francisco, and Lincecum was all rested and ready to go after a two-hit, 14-strikeout shutout in Game 1.
Now, the Giants ace is lined up to face Halladay, who pitched a no-hitter last week in his postseason debut. The Phillies and Giants split six games this season.
"I can't say enough about our pitching," Ross said. "They keep us in it the whole time. We just need to score a few."
The Braves couldn't blame this one on Brooks Conrad. Shortstop Alex Gonzalez made a couple of errors -- including a high throw in the decisive seventh that got Ross to the plate with two outs. He delivered a bases-loaded single to left, driving in the tiebreaking run.
Gonzalez also got caught loafing down the line in the eighth after hitting a soft liner toward shortstop -- violating one of Cox's few rules (always play hard). Edgar Renteria dropped it, but still threw out Gonzalez easily at first.
Conrad didn't start after making three errors in Game 3, which the Braves were one out from winning to take the lead in the series. The last of those let in the winning run of San Francisco's 3-2 victory, a stunning turnaround that gave the upper hand back to the Giants.
They didn't let it slip away, even after falling behind twice in Game 4. Bumgarner pitched like a veteran, allowing six hits and both Atlanta runs.
Missing Chipper Jones and Martin Prado from an offense that wasn't all that strong to begin with, the Braves simply didn't have enough bats to extend Cox's career. Jason Heyward had his first two hits of the series but still batted .125. As a team, Atlanta managed just 24 hits in the four games.
Lowe did all he could, turning in a gutsy performance on three days' rest. He blanked the Giants without a hit over the first 5 1/3 innings, but Ross struck in the sixth with a liner to left that barely cleared the wall. Just like that, it was 1-all on San Francisco's first hit of the night.
Brian McCann, who had a sacrifice fly in the third to give Atlanta its first lead of the series before the eighth inning, struck again in the sixth. He led off with a shot over the wall in right to quickly restore the Braves' lead.
Lowe -- working hard, muttering to himself and sweating profusely on an unseasonably warm night -- finally ran out of gas in the seventh.
With one out, Aubrey Huff drew a walk from Lowe. Buster Posey followed by topping one toward third baseman Troy Glaus, who was essentially Conrad's replacement but can barely move because of a sore knee. Posey beat it out without even drawing a throw.
Cox walked slowly toward the mound as though he was going to make a change, but he wanted to ask Lowe how he felt. The pitcher nodded his head and Cox left him in the game, drawing a huge cheer from the crowd.
But the Giants stayed patient against the tiring Lowe. Pat Burrell worked the count to 3-1, then Lowe threw a pitch that darted toward the inside corner. A little too far inside. Ball four.
Lowe threw out his arms, practically pleading with home plate umpire Mike Winters for the call. Cox emerged slowly from the dugout a second time, this time to make the change. Lowe bent over behind the mound, then walked toward Cox to hand him the ball and kept on going toward the clubhouse.
Peter Moylan, a ground-ball specialist, came on to face Juan Uribe. The Braves got what they wanted, only the grounder was between third base and shortstop. Glaus didn't even make an attempt, Gonzalez made a backhanded grab and threw toward second for the force.
But the throw was a little high, and Infante had to reach up to get it. He had no shot at the double play -- and the Braves wound up getting no one when umpire Ed Hickox ruled that Infante had pulled his right foot off the bag a split-second before catching the ball. Replays were inconclusive on a call that left the bases loaded with one out.
Jonny Venters, the third pitcher of the inning, struck out pinch-hitter Aaron Rowand on a wicked slider. But Ross came through with another big hit, grounding one out of Gonzalez's reach into left field to bring home the go-ahead run.
Matt Diaz prevented the Braves from falling even farther behind when he made a strong throw to beat the slow-running Burrell, who was tagged out by McCann in a collision at the plate. But 3-2 was good enough for the Giants' bullpen.
Santiago Casilla worked 1 2/3 innings, Javier Lopez struck out Heyward to end the eighth and Wilson earned his second save in as many nights.
Then it was time to celebrate a playoff victory -- and remember Cox's career.
"I revere this man so much," Bochy said. "It's going to be strange coming in here and not seeing Bobby on the other side."
Game notes
After drawing a sellout of more than 53,000 for Game 3, there were thousands of empty seats in the upper deck. ... The Braves last win in an elimination contest was Game 7 of the 1996 NLCS, when they routed St. Louis 15-0 in the final season at old Atlanta-Fulton County Stadium. ... San Francisco, making its first playoff appearance since 2003, won its first postseason series since beating St. Louis 4-1 in the 2002 NL Championship Series.
Center Parc Stadium
7:37 PM, October 11, 2010
Attendance: 44,532
Capacity: 49,743
Umpires:
Home Plate Umpire - Mike Winters
First Base Umpire - Jerry Layne
Second Base Umpire - Ed Hickox
Third Base Umpire - Dana Demuth