ALDS - GAME 2
TB leads series 2-1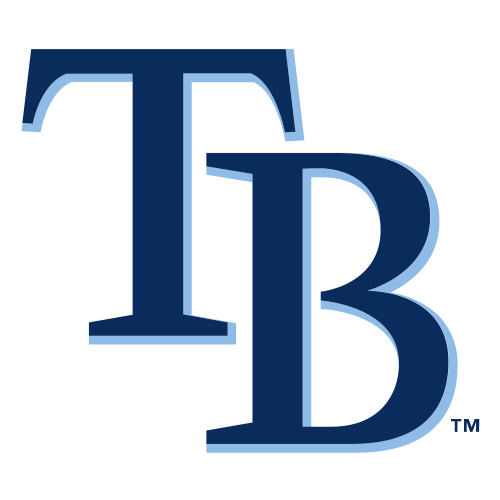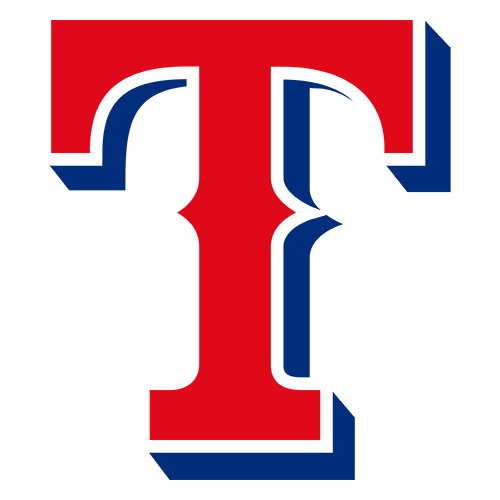 Mike Napoli's big hit helps Rangers even series with Rays
ARLINGTON, Texas -- Tampa Bay starter "Big Game" James Shields failed live up to his nickname in Game 2 of the AL division series.
Shields cruised through the first three innings Saturday night, then got himself into all sorts of trouble in the fourth. He wound up leaving without getting an out in the sixth and was tagged for a total of seven runs in an 8-6 loss to the Texas Rangers that evened the series at a game each.
"I didn't do my job today," Shields said. "The fellas did a good job of getting a three-run lead for me. The Rangers ended up capitalizing through some mistake pitches that they hit. This is a team where you can't make mistakes."
The All-Star right-hander came in having given up just one run over 17 innings against Texas this season. Having upped that to 20 in a row, and staked to a 3-0 lead, what could go wrong?
Everything.
He opened the inning by plunking Elvis Andrus on the elbow with a curveball. Josh Hamilton followed with a shot through the teeth of an overshifted right-side of the infield. Michael Young singled to left, loading the bases, then the first pitch to Adrian Beltre was a two-seam fastball that conked him just below the knee.
With the bases still loaded, Mike Napoli hit a rocket to left field on a 3-2 count -- and with fans chanting "Na-po-li! Na-po-li!" -- to tie the game. Shields struck out Nelson Cruz for the first out, then got wild again.
A ball on a 1-2 count to David Murphy moved runners to second and third, then Murphy swung and missed at another curve ball that got past catcher Kelly Shoppach, allowing Murphy to reach first and bringing home the go-ahead run for Texas. A slow-rolling infield groundout by Mitch Moreland drove in the fifth run.
"It was kind of a fortuitous inning for them," Rays manager Joe Maddon said. "But that happens."
Shields had only four starts this season in which he gave up as many runs as he did in the fourth inning alone.
The wildness was even more uncharacteristic. Over 249 1/3 innings in the regular season, Shields had a total of five hit batters and four wild pitches.
"He had his typical stuff, his typical composure," Maddon said. "I think he just tried to do too much with those pitches."
Shields called the pitch to Andrus his biggest regret. He also was flummoxed by Murphy's at-bat. He thought he'd retired him earlier in the at-bat, but the umpire disagreed. Shields also felt he'd gotten the job done when he got Murphy to chase strike three, only to have the ball get by Shoppach, in part because he bumped into the umpire. Perhaps because of the out that wasn't really an out, Shields started heading for the dugout after the second out was recorded, only to discover he still had to get one more.
Shields got into more trouble in the sixth, allowing a pair of leadoff singles. Maddon went to the bullpen and reliever Juan Cruz allowed both runs to score on a double by Ian Kinsler.
So Shields ended up losing Game 2 to the Rangers, just like he did in this round last season.
"It's frustrating," said Shields, who won 16 games this season and is the franchise's career leader in most pitching categories. "But it's one of those things where you kind of move on. ... We obviously wanted to come out of here up 2-0. But we've got David Price and (Jeremy) Hellickson backing me up, so I'm definitely on the upbeat as far as that goes."
This was the first time the home team won in seven postseason games between these clubs. The Rays hope its the start of a new trend with the series shifting to Tampa Bay for Games 3 and 4 on Monday and Tuesday.
If either starter was going to fall apart Saturday night, the likely candidate was Texas' Derek Holland.
In his first career postseason start, Holland allowed a bases-loaded walk in the first inning. He got himself in trouble again in the fourth with his own throwing error with two outs, followed by a homer to No. 9 hitter Matt Joyce.
But that was all Tampa Bay got off him.
Down 7-3 in the seventh inning, the Rays made things interesting when Evan Longoria hit a three-run homer off reliever Koji Uehara. Uehara was pulled without getting an out, then relievers Darren Oliver and Mike Adams kept Tampa Bay from getting anyone else on base.
Mitch Moreland stretched Texas' lead with a solo homer off Brandon Gomes in the eighth.
Longoria walked in the ninth off closer Neftali Feliz, but Ben Zobrist flew out to right field to end it.
"I thought our composure was outstanding," Maddon said. "We just ran into a very unusual circumstance. ... All these things happened tonight. We are going to go back home 1-1, and I am really pleased with our guys."
Game notes
Tampa Bay had won 31 straight games when scoring five runs, the longest such streak in the majors this season. The Rays last loss with that many runs against Okland on July 25. .. Price, Tampa Bay's Game 3 starter, lost to Texas twice in this round last year, but both were opposite Cliff Lee. Colby Lewis will start Game 3 for the Rangers. ... Texas had never won a division series game at home, going 0-7. ... Tampa Bay, which needed an epic comeback to make the playoffs, had won six straight, the final five of the regular season and Game 1. The Rays also had a string of 20 unanswered runs until Texas scored in the fourth.
Choctaw Stadium
Attendance: 51,351
Capacity: 48,114
Umpires:
Home Plate Umpire - Kerwin Danley
First Base Umpire - Dale Scott
Second Base Umpire - Greg Gibson
Third Base Umpire - Brian Gorman