NLDS - GAME 2
MIL Wins series 3-0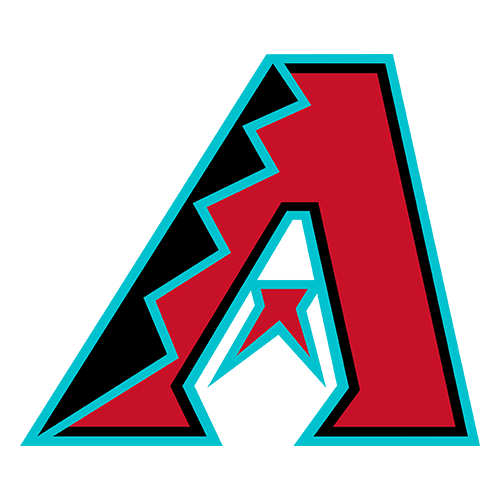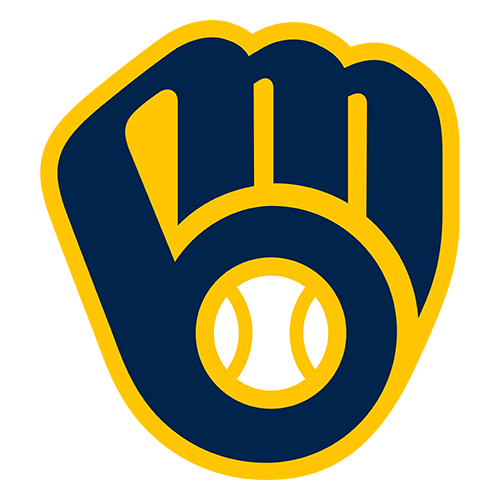 Brewers bunt their way to 2-0 NLDS lead vs. Diamondbacks
MILWAUKEE -- The biggest momentum swing for the Milwaukee Brewers involved no swing at all.
Jonathan Lucroy -- "Mr. Squeeze" to his teammates -- drove in the go-ahead run with a bunt and the Brewers broke away from the Arizona Diamondbacks 9-4 Sunday to take a 2-0 lead in their NL division series.
"It's a free RBI if you execute and I really work hard to get that down," Lucroy said. "A safety squeeze, all you've got to do is get it down to the right area."
Ryan Braun hit a two-run homer and fellow slugger Prince Fielder added an RBI single for Milwaukee. But the brawny Brewers excel in other ways, especially Lucroy.
"The little things matter," said Jerry Hairston Jr., who scored on Lucroy's bunt. "When you have guys like Braunie and Prince with the big power, the little things add up."
Indeed.
The Brewers now hold a 2-0 lead in a postseason series for the first time in franchise history and will go for the sweep when Shaun Marcum takes on rookie Josh Collmenter in Game 3 in Arizona on Tuesday.
Lucroy keyed a five-run sixth inning, and delivered right after Diamondbacks reliever Brad Ziegler became angry about a balk call. That's when rookie Milwaukee manager Ron Roenicke put on a play -- he'd already seen Lucroy successfully bunt a few times this season.
"Good teams always take advantage of the other team's mistakes," Braun said. "There's no doubt coming into that inning, they had the momentum."
With the score 4-all and runners at the corners with one out, Hairston took a couple of half-steps and sprinted home as Lucroy bunted toward first base. Ziegler's awkward flip went wide of catcher Miguel Montero and the Diamondbacks imploded from there, with Milwaukee taking a 9-4 lead.
"It was crazy," Montero said. "I didn't even get a chance to second-guess myself. It was like, 'OK, here we go -- boom, boom, boom, boom.' I'm like, 'What's going on over here?' "
Brewers starter Zack Greinke struggled in his first postseason appearance, giving up three home runs and leaving without a decision. He was 11-0 at Miller Park, helping the Brewers win a majors-best 57 games at home.
The Diamondbacks seemed poised for a come-from-behind victory after notching 48 this season when Paul Goldschmidt, Chris Young and Justin Upton all homered off Greinke to tie the game.
Instead, Arizona went 0 for 10 with runners in scoring position and Milwaukee kept its cool until the sixth, when seven consecutive batters reached with one out.
Hairston, making his second straight start in place of Casey McGehee at third, doubled to chase Diamondbacks starter Daniel Hudson.
Ziegler entered, and was called for a balk when he spun and found no one behind Hairston for a pickoff attempt as he attempted to throw. Ziegler pointed down at his foot, upset at second base umpire Bruce Dreckman's call, and walked the free-swinging Yuniesky Betancourt on four pitches.
Ziegler said he was "somewhat curious" about what happened because he believed his footwork was proper.
"I honestly don't know what he called. I didn't ask him about it," said Ziegler, who didn't want to be ejected for arguing. "I didn't feel like I balked. I felt my (front) foot came down on top of the rubber, so I felt I was clear of my back foot at that point. It didn't matter after that."
Roenicke called for the squeeze, and Lucroy laid it down perfectly, just like he had on a suicide attempt on the final play of a 3-2 win against the Giants on May 28.
"When (Ziegler) made that off-balance throw he did, I knew it was a tough play to make," Lucroy said. "I got it down right."
Both Lucroy and Betancourt advanced on Ziegler's wild throw, pinch-hitter Mark Kotsay was intentionally walked to load the bases, and the momentum had swung by that point.
Corey Hart singled in a run, pumping his right fist down the line, and Nyjer Morgan brought in two more with a single that had him raising his arms in celebration before the play was even over. Braun's RBI single chased Ziegler and gave Milwaukee a 9-4 lead.
"They had the momentum after the home run," Hart said. "Jerry was pretty aggressive and 'Mr. Squeeze' always comes through, he always gets the bunt down and then you just try to take advantage. We found three holes right there and never looked back."
Greinke made his second consecutive start on three days' rest and Braun gave him a 2-0 lead in the first inning with a 438-foot homer, his first ever in the postseason. The Brewers took a 4-1 lead on Fielder's run-scoring single and Rickie Weeks' RBI triple in the third.
But Arizona chipped away.
Goldschmidt, the rookie who'd played most of the season at Double-A Mobile and was starting in place of Lyle Overbay, homered in the second and Young added a solo shot in the fourth.
Upton's tied it in the fifth when he hit a towering drive to the left-field bleachers that had Upton's mom, Yvonne, smiling amid the crowd of 44,066.
"We've been down before," Upton said. "If anybody knows this team, we're going to fight until this thing is over with. It's a special team we've got here. If anybody can come back and try and do this thing, it's us."
Milwaukee's bullpen of Takashi Saito, LaTroy Hawkins, Francisco Rodriguez and John Axford held tight again after posting a 1.14 ERA over 71 innings in September and all made it interesting.
With Greinke gone in the sixth, Saito worked around a man on third by striking out Gerardo Parra to keep it tied. Hawkins walked consecutive batters before getting out of the seventh. Rodriguez, the former Mets closer, walked Goldschmidt and allowed a broken-bat hit to Young to start the eighth, but neither came in to score.
Axford walked Aaron Hill and Montero, but struck out Goldschmidt to end it.
Hill went 3 for 3 with two walks. He had an apparent double taken away in the first inning by a missed call when left field umpire James Hoye called a ball off the wall foul after it flashed between sunshine and shadows in Miller Park.
Replays showed it was fair, and Hill singled on the next pitch and was stranded there, something that happened to 10 times to Arizona baserunners.
"When you go on the road, you want to at least take one. If you don't, you've got to go home and defend your own turf," Upton said. "That's the bottom line. That's what home-field advantage does for them. They played well at their home place, got two wins, but we've got to do the same thing."
Game notes
Braun and Fielder have combined to hit 9 for 16 with two homers and six RBIs in the first two games of the series. ... Robin Yount, the 1982 and 1989 AL MVP for Milwaukee, threw out the first pitch. ... McGehee had been 5 for 5 against Hudson in his career, but finished the season in an overall 3-for-45 slump. ... Collmenter (10-10, 3.38) matched the franchise record for wins by a rookie and joined Brandon Webb (2003) and Micah Owings (2007) as the only rookies in franchise history to reach 100 strikeouts. ... Marcum went 8-3 with a 2.21 ERA in 16 road starts. Marcum hasn't pitched on the road since Sept. 20, when he allowed one run in eight innings in a victory over the Cubs.
Miller Park
Umpires:
Home Plate Umpire - Alfonso Marquez
First Base Umpire - Joe West
Second Base Umpire - Bruce Dreckman
Third Base Umpire - Jeff Kellogg
2023 National League West Standings
2023 National League Central Standings