ALDS - GAME 3
TEX Wins series 3-2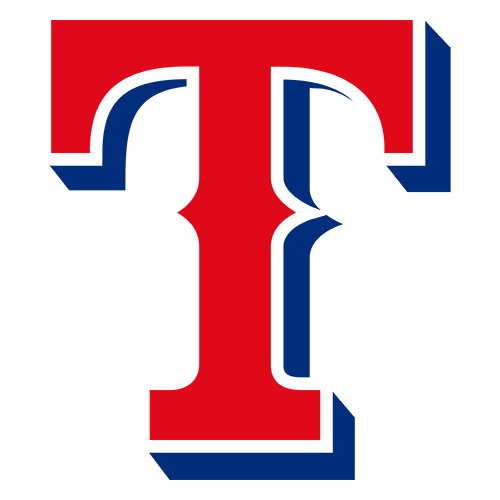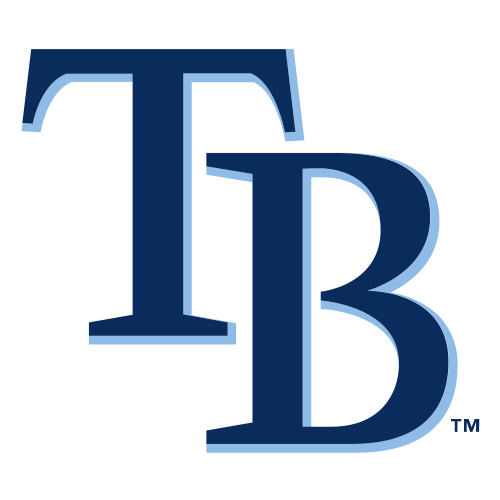 Rangers foil David Price again as Colby Lewis, 'pen hold off Rays for 2-1 lead
ST. PETERSBURG, Fla. -- Once again, the Texas Rangers look perfectly comfortable under the roof at Tropicana Field.
Colby Lewis outpitched All-Star David Price, Mike Napoli hit a go-ahead homer and the defending AL champions survived a shaky effort from the bullpen to hold off the Tampa Bay Rays 4-3 Monday in Game 3 of their best-of-five playoff.
The Rangers' fourth straight division series road win matched the third-longest streak in major league history and gave them a 2-1 lead heading into Game 4. Texas won three ALDS games at Tampa Bay a year ago, when it eliminated the Rays in five games.
The Rangers will send left-hander Matt Harrison to the mound Tuesday against rookie Jeremy Hellickson.
"We don't take these guys lightly because they've got momentum, they've got a lot of heart," Rangers CEO and president Nolan Ryan said. "That concerns you a lot, and so we know we've got our hands full with them."
Playing in front of the first sellout at home since Opening Day and hoping to recapture the magic of clinching the AL wild card in the regular-season fianle, Tampa Bay got a pair of solo home runs from rookie Desmond Jennings.
The Rays kept it interesting by scoring twice off Rangers relievers before Neftali Feliz got four outs for his second save of the series.
Texas third baseman Adrian Beltre, playing deep and guarding the line to prevent a double in the ninth, started an around-the-horn double play on Kelly Shoppach's grounder to end it.
"It was three of the toughest innings that we experienced all year. ... I am just so happy we were able to get the 27th out," Rangers manager Ron Washington said of the late-game drama.
Lately, opponents have found that difficult to do against Tampa Bay.
"Believe me, this thing is not over," Rays manager Joe Maddon said. "You have seen what we have done over the past month."
The Rays made up a nine-game deficit on Boston in the wild-card standings after Sept. 3 and claimed their third postseason berth in four years by overcoming a seven-run deficit to beat the Yankees and edge the Red Sox for the playoff spot on Evan Longoria's dramatic homer last Wednesday in the 12th inning.
And just as Tampa Bay rallied to stay in the game Monday night, Maddon expects his team to bounce back again in Game 4.
"We'll get back out there ... win that game, take it back to Texas," Maddon added. "I talked in the beginning of the season of doing it in another way. We're set up for it."
Price was the losing pitcher in two of Tampa Bay's playoff losses in 2010 and welcomed the opportunity to try to redeem himself against the only AL opponent he's yet to beat in his career.
The left-hander shrugged off a poor outing in his last regular-season start to take a 1-0 lead into the seventh, thanks to Jennings' fourth-inning homer off Lewis.
Beltre singled leading off the seventh against Price and took second on a wild pitch. The crowd of 32,828 fell silent when Napoli lifted a 2-2 pitch into the seats in left-center for a 2-1 advantage. Josh Hamilton extended the lead with a two-run single off reliever J.P. Howell.
"Napoli has just been -- this is the year of the Napoli, man," Maddon said. "He is just hot. And he got a pitch."
Napoli also had a second-inning single, stole a base and threw out Tampa Bay's B.J. Upton trying to steal second base in the eighth inning.
"I like hitting here. I feel comfortable hitting here," said Napoli, who hit .320 with 30 homers and 75 RBIs in 113 games for the Rangers after being acquired from Toronto in an offseason trade. He was 9 for 20 with three homers and seven RBIs on the road against the Rays.
As good as Price was early, Lewis was better in limiting the Rays to one hit over six innings. Jennings' first homer was the only hit off the right-hander, who had worked 16 consecutive scoreless innings against the Rays up to that point -- a stretch that began with a five-inning stint in last year's ALDS. He followed that with an eight-inning performance to beat Price and the Rays on June 1.
But the Rangers bullpen nearly let a three-run lead slip away.
Johnny Damon, Ben Zobrist and Casey Kotchman singled to load the bases against reliever Darren Oliver in the seventh. Damon scored when pinch-hitter Sean Rodriguez grounded out, and the Rangers escaped further damage when the second pitcher of the inning, Alexi Ogando, induced pinch-hitter Sam Fuld to hit a roller to second base.
The Rays weren't finished. Jennings led off the eighth with his second homer, trimming Texas' lead to 4-3. Mike Adams walked Upton, who was caught stealing, and then walked Longoria and Matt Joyce to get himself into trouble again.
The Rangers wiggled off the hook when Mike Gonzalez struck out Damon and Feliz came on to fan Zobrist with the tying and go-ahead runs in scoring position.
The Texas closer got Zobrist on a check-swing on an 82-mph curve, one pitch after the Rays hitter fouled off a 100-mph fastball.
"That was one intense ballgame," Washington said. "And we needed everything that we got from everyone today."
Price lost at home to Cliff Lee and the Rangers twice in last year's ALDS and was coming off a disappointing outing against the Yankees in which he allowed six runs in four innings of a game that the Rays needed to win to ensure they stayed alive for the wild-card berth on the final night.
Although Tampa Bay rallied to grab the playoff spot, it didn't discourage questions about whether the Rays could count on him in a big game.
The 26-year-old lefty was 0-5 with a 5.40 ERA in eight career starts against Texas before Monday, yet insisted he didn't lack confidence to get the job done in Game 3.
The Rangers had chances against him early, stranding runners in scoring position in the first, second and sixth innings. Michael Young lined to first baseman Kotchman, who made a diving catch to end the first. Nelson Cruz and Mitch Moreland grounded out after Napoli singled and stole second base in the second. Price escaped the sixth by retiring Hamilton and Young on groundballs.
With Lewis pitching, Maddon tinkered with the bottom of his batting order, stacking six consecutive left-handers behind righty-hitting Jennings, Upton and Longoria, who went 0 for 3 with three strikeouts against the Rangers starter -- once with Upton in scoring position after walking and stealing second in the fourth.
"The playoffs are not supposed to be easy. We'll be ready tomorrow and keep plugging," Damon said. "We're used to having our backs against the wall. We'll definitely be ready."
Game notes
Only two teams have won more than four consecutive LDS road games. The Atlanta Braves won eight straight from 1995-99. The Yankees won five in a row from 2003-05. ... Lewis allowed an AL-leading 38 home runs during the regular season. The Rays have outhomered the Rangers 7-2 in the first three games of the series. ... Hamilton and Young combined to go 0 for 6 against Price and are 5 for 45 against the Rays pitcher in their careers. ... The family of pro football Hall of Famer Lee Roy Selmon threw out the ceremonial first pitch. The former Tampa Bay Buccaneers defensive end died on Sept. 4.
Tropicana Field
Attendance: 32,828
Capacity: 31,042
Umpires:
Home Plate Umpire - Dale Scott
First Base Umpire - Greg Gibson
Second Base Umpire - Brian Gorman
Third Base Umpire - Marvin Hudson
2023 American League West Standings
2023 American League East Standings