ALDS - GAME 4
DET Wins series 4-3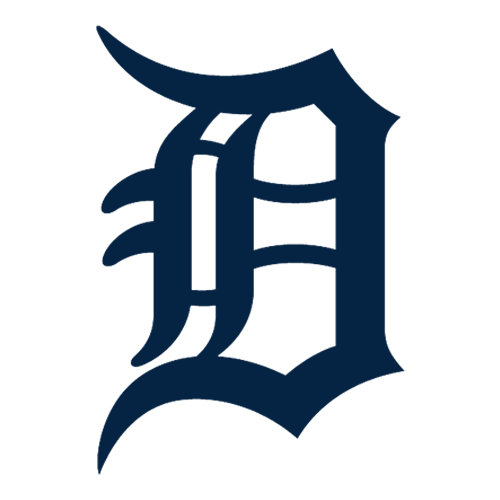 A.J. Burnett comes through as Yankees force Tigers to Game 5
DETROIT -- The bullpen was already busy. A.J. Burnett was in trouble -- as many people expected -- and the Yankees couldn't afford to take any chances.
With the bases loaded in the first inning of a must-win game for New York, Don Kelly hit a line drive to center field. Curtis Granderson took a step in and froze, then scrambled back to make a leaping catch.
First, a reprieve.
Now, Game 5.
"If I miss that one, there's nothing there but the wall back there and some ivy," Granderson said. "Who knows what could have happened at that point -- especially with it being the first inning. We get behind in an elimination game, here in Detroit, the fans stay in it."
After helping his beleaguered pitcher out of an early jam, Granderson added another spectacular catch a short while later and Burnett ended up coming through when the Yankees needed him most. New York beat the Detroit Tigers 10-1 Tuesday night to send their AL playoff series back to the Bronx for a decisive fifth game.
Derek Jeter rebounded from a game-ending strikeout Monday, putting the Yankees ahead to stay with a two-run double in the third. Granderson also had an RBI double and New York broke it open with six runs in the eighth.
"We don't win that game tonight without defense," Burnett said.
Shaky all season, Burnett started only because Game 1 was suspended by rain Friday. He was on the ropes in the first after loading the bases on walks, but Granderson made his first sensational grab to prevent at least three runs.
Game 5 is Thursday night in New York and rookie right-hander Ivan Nova, who shut down the Tigers in the opener, will start against Doug Fister. Both came on as relievers Saturday after Game 1 began Friday night but was halted after 1½ innings.
"He's been great for us all season long," Granderson said about Nova. "Don't expect anything different for him out there two days from now."
Saved by Granderson's glove, Burnett allowed a run and four hits in 5 2/3 innings before turning it over to the bullpen.
"I told you, his stuff is so good that he can shut you down. I thought we hit some balls pretty decent. He wasn't real sharp early. We had our shot," Tigers manager Jim Leyland said. "That was a big play in the first inning."
Granderson was on the Detroit team that went to the World Series in 2006, but the Tigers traded the popular outfielder to the Yankees as part of a three-team deal after the 2009 season.
Max Scherzer, a pitcher Detroit received in the deal, left his mark on this series with an impressive Game 2 start. Then it was Granderson's turn.
After hitting 41 home runs during the regular season to become an MVP contender, Granderson made his biggest impact Tuesday with his glove.
The Yankees didn't plan to start Burnett in this series, but they didn't have much of a choice after Game 1 took two days to finish. So they sent the erratic right-hander to the mound, hoping for the best.
"I was thrilled for him, but I was thrilled for us. What he did, 5 2/3 and only giving up that one run, a great performance. Struggled a little bit in the first inning and then really settled down nicely," manager Joe Girardi said. "I was proud of what he did. In a must-win situation for us, he pitched one of his best games of the year."
New York's worst fears appeared justified in the first. In fact, the Yankees' bullpen was already stirring when Burnett walked three hitters, one intentionally, to bring up Kelly with two outs and the bases loaded.
Kelly, a surprise addition to the Detroit lineup, hit a hard line drive to center field. Granderson appeared to misjudge the ball at first before backing up and jumping at the last second to rob Kelly of an extra-base hit.
"Don Kelly put a great swing on the ball to the middle of the field and hit it really hard," Granderson said. "Talking to (teammate) Andruw Jones, you know, probably one of the greatest center fielders, he said that's one of the toughest balls, too, because you don't know if it's going to fall in front of you or take off like it did, and somehow I was able to stay in the right spot and make a play on it."
Burnett is in the third season of a five-year, $82.5 million contract. He's been largely a disappointment, but he gave the Yankees the start they needed with the season on the line.
"Maybe it took me 25-30 to get loose, maybe. I don't know. I was just letting it go. And if it didn't go for a strike, it didn't go. I wasn't worried about it," Burnett said. "I was able to find somewhat of a rhythm after that. It was a little nerve-racking in the first. I hadn't been out there in a while."
Rafael Soriano relieved Burnett in the sixth, and Jhonny Peralta lifted a fly to left-center. Granderson came sprinting over and made a diving catch even more impressive than the first one, sliding across the outfield grass on his belly after making the grab. He appeared shaken up for a bit afterward, but stayed in the game.
"That was an interesting one because I was a little bit out of position partly because I'm playing the odds of where I think he's going to possibly hit it," Granderson said. "The ball hung up a little bit longer than we thought it was going to and I was able to go ahead and extend long enough to be able to catch it. I knocked the wind out of me. That's the reason why I ended up staying down so long."
Teammates stood and clapped in the dugout as Granderson trotted in. Burnett came over to give the center fielder a hug.
The Yankees had lost five straight postseason road games when facing elimination, starting with Game 7 of the 2001 World Series at Arizona. New York was eliminated in Game 4 at Detroit in the 2006 division series, but the Tigers couldn't pull off a repeat performance.
Jeter struck out to end Game 3 with the potential tying run on second, putting New York in a 2-1 hole in the series. He bounced back to give the Yankees an early boost Tuesday.
Detroit starter Rick Porcello hit Jorge Posada with a pitch to start the third, and Russell Martin followed with a single. Brett Gardner struck out looking and disputed the call with plate umpire Dan Iassogna for a bit, but Jeter hit a drive to deep center that speedy Austin Jackson wasn't able to run down. Both runners scored on the double to give New York a 2-0 lead.
After holding the Tigers hitless through three innings, Burnett allowed Victor Martinez's leadoff homer in the fourth. One out later, Peralta doubled down the left-field line, but Burnett struck out Alex Avila and Wilson Betemit to end the inning.
"Joe has had my back after all my ups and downs," Burnett said of Girardi. "He's always been positive."
Martin and Gardner led off the fifth with singles. After Jeter bunted into a force play at third, Granderson doubled to right, driving in a run.
Alex Rodriguez added a sacrifice fly to make it 4-1.
Porcello allowed four runs and five hits in six innings.
"I thought Porcello really threw the ball well. He made a bad pitch to Derek on the double," Leyland said. "The ball had good life. He actually pitched well, to hold that team down like he did."
The Yankees broke it open with six runs in the eighth. Detroit reliever Al Alburquerque balked in a run, and the Yankees added two more on singles by pinch-hitter Jesus Montero and Gardner.
Daniel Schlereth allowed a run later in the inning when his wild pitch bounced all the way over the screen, and Robinson Cano's two-run single sent fans at Comerica Park toward the exits.
"We let it get out of hand," Leyland said.
Game notes
Rodriguez, hitless in the series coming into the game, had a pair of singles. ... Burnett, who threw 25 wild pitches during the regular season, was charged with another in the fourth. The ball actually bounced only a few feet away from Martin, but the catcher had a hard time finding it and Peralta went from second to third. ... At 22 years, 9 months and 7 days old, Porcello became the youngest Detroit pitcher to start a postseason game. ... Former Detroit closer Todd Jones took the mound in a Jose Valverde jersey before the game and threw the ceremonial first pitch, then hopped off and tried to mimic one of Valverde's dance moves.
Comerica Park
Attendance: 43,527
Capacity: 41,574
Umpires:
Home Plate Umpire - Dan Iassogna
First Base Umpire - Ted Barrett
Second Base Umpire - Bill Welke
Third Base Umpire - Tony Randazzo