NLDS - GAME 3
MIL Wins series 4-1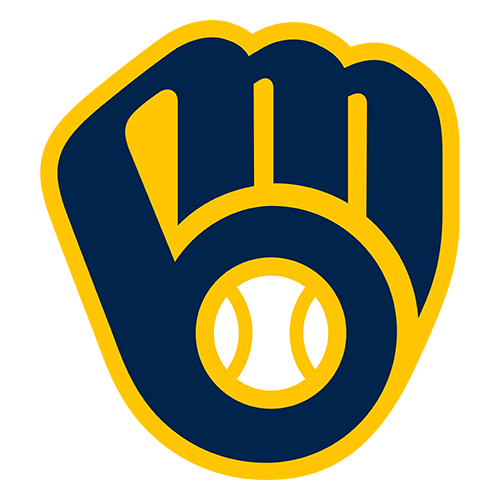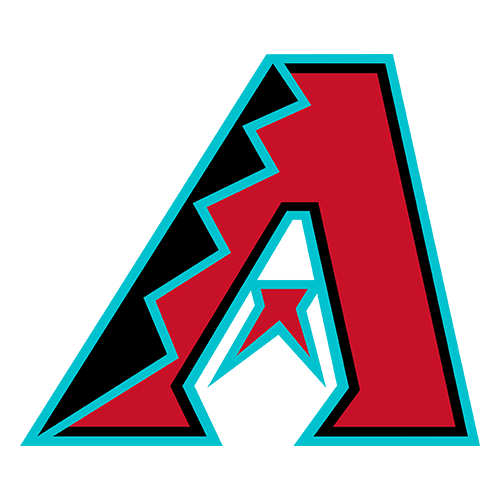 Rookies help D-backs rout Brewers to stay alive
PHOENIX -- Kids Night at Chase Field was a rousing success, so much so that the Arizona Diamondbacks survived to play another game.
Rookies Paul Goldschmidt and Josh Collmenter, a pair of players not even on Arizona's opening-day roster, came through when the Diamondbacks most needed a big night.
Goldschmidt hit a grand slam and tied a franchise postseason record with five RBIs, Collmenter befuddled Milwaukee batters again and the Diamondbacks stayed alive in the NL Division Series with an 8-1 rout of the Brewers on Tuesday night.
"They have great character and they have great composure," Arizona manager Kirk Gibson said.
The pair helped cut Milwaukee's lead to 2-1 in the best-of-five series. Game 4 is Wednesday night in Phoenix.
Goldschmidt, who has made big hits a habit since he was called up from Double-A Mobile on Aug. 1, gave Arizona a 7-1 lead in the fifth with a two-out, opposite-field homer to right off Shaun Marcum after Miguel Montero had been intentionally walked.
"It was awesome," Goldschmidt said of rounding the bases to the crowd's thundering roar. "Now to be back home and hear almost 50,000 people screaming for us is awesome."
It was only the third rookie slam in postseason history, following the Yankees' Gil McDougald in Game 5 of the 1951 World Series and the Yankees' Ricky Ledee in Game 4 of the 1999 AL Championship Series, according to STATS LLC.
Milwaukee manager Ron Roenicke opened his postgame news conference by asking reporters how many thought walking Montero was a good move. There were a bunch of affirmative answers.
"I know the kid has got big hits," he said, referring to Goldschmidt. "Montero scares me. Montero is a really good hitter. There's not a whole lot of places you can go with him. Even when you make good pitches, he's got a chance to hit. That's not to say that Goldschmidt isn't a good hitter, too. What I think he's doing so well is he's not missing mistakes. When he gets a mistake, he kills it."
With an unorthodox overhand style he says comes from throwing tomahawks as a kid in the Michigan woods, Collmenter limited the Brewers to a run and two hits in seven innings. Corey Hart's leadoff homer in the third was the only run Milwaukee has scored against the 25-year-old in 21 innings this season.
"It's been incredible," Gibson said. "I think he had one ground-ball out, struck out six tonight, and I think everything else was in the air."
David Hernandez and closer J.J. Putz each pitched a scoreless inning to complete the three-hitter that quieted, at least for one night, the big bats of the Brewers.
Collmenter said he never was nervous -- "no butterflies at all" -- but exceeded his own expectations "a little bit."
"I wanted to look at myself as a bridge to get to that next game, to give us two here at home and Milwaukee held serve on their end and now it's our turn," he said. "And I'm expecting another good game tomorrow, good atmosphere, and it should be a lot of fun."
Arizona had a major league-best 48 come-from-behind victories in the regular season but the Diamondbacks were on top from the start as they tried to avoid being swept.
Goldschmidt, whose first career triple drove in the deciding two runs in Arizona's NL West-clinching victory over San Francisco, had an RBI single in a two-run first as the Diamondbacks took their first lead in the series.
Montero, 0 for 8 in the first two games, doubled off the wall in center to drive in a run in the first, then added an RBI single in the third. Willie Bloomquist had three singles. He and Montero each scored three times.
Montero's success early in the game led to the decision to intentionally walk him ahead of Goldschmidt in the fifth. Milwaukee pitching coach Rick Kranitz went to the mound ahead of time to determine a strategy that could not have backfired more.
"Goldy is a big boy," Montero said. "He is strong enough to hit that ball out. As soon as I saw the ball was gone, I turned around and went 'Wow.' "
With the count 1-2, Goldschmidt got just enough of Marcum's pitch, the ball barely cleared the right-field fence as the capacity crowd of 48,312 cheered.
"I was just trying to make a pitch in and missed out over the middle of the plate," Marcum said.
Collmenter (10-10 with a 3.38 ERA in the regular season) was chosen by Gibson over veteran lefty Joe Saunders to start, and he gave the Brewers little chance to get into their "Beast Mode." The pitcher from Homer, Mich., did not allow a hit after Hart's home run, retiring 15 of his last 16 batters. The only Milwaukee batter to reach in that span was Nyjer Morgan, who drew a leadoff walk in the sixth. Collmenter struck out six, walked two and hit a batter.
Ryan Braun, 6 for 8 with a home run and two doubles as Milwaukee outscored Arizona 13-5 in the first two games, was 0 for 3 with a walk and a strikeout. Prince Fielder had an infield single in three at-bats after being hit by a pitch following Braun's walk in the first. Collmenter struck out Weeks to end the first.
Marcum allowed seven runs and seven hits in 4 2/3 innings.
Bloomquist led off Arizona's first with a single, then swiped second for his third steal of the series. After two outs, Montero hit one deep to center. Morgan slammed back-first into the wall but couldn't grab the ball as it bounced free, allowing Bloomquist to score. Goldschmidt followed with an opposite-field RBI single.
Game notes
The five RBIs tied a franchise record set by Steve Finley in the 1999 NLDS and matched by Danny Bautista in the 2001 World Series. ... All 19 of the teams that have taken a 2-0 lead in the NLDS have gone on to win the series. In the ALDS, 17 of 21 have advanced. ... Game 4 on Wednesday night will have a pair of left-handers on the mound, Randy Wolf (13-10, 3.69) for Milwaukee and Saunders (12-13, 3.69 ERA) for Arizona. ... The ceremonial first pitch was thrown by Anne Wogan, whose disabled son Michael, an avid Diamondbacks fan, was among those killed in the Sept. 16 Reno air show crash. ... The roof at Chase Field was closed because of dusty, windy weather. ... Arizona is 52-30 at home this season. ... If there is a Game 5 in Milwaukee on Friday, it would be a rematch of Game 1 pitchers Ian Kennedy of Arizona and Yovani Gallardo.
Chase Field
Attendance: 48,312
Capacity: 48,519
Umpires:
Home Plate Umpire - Joe West
First Base Umpire - Bruce Dreckman
Second Base Umpire - Jeff Kellogg
Third Base Umpire - James Hoye