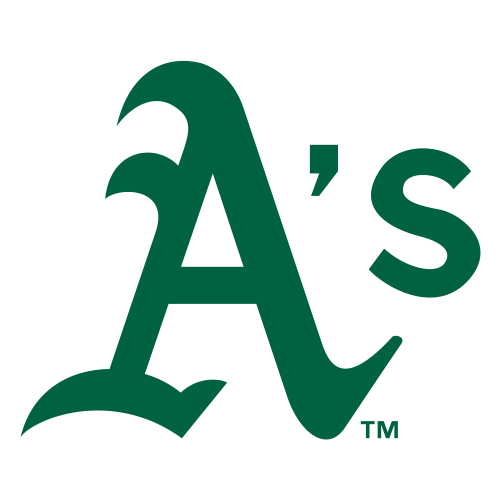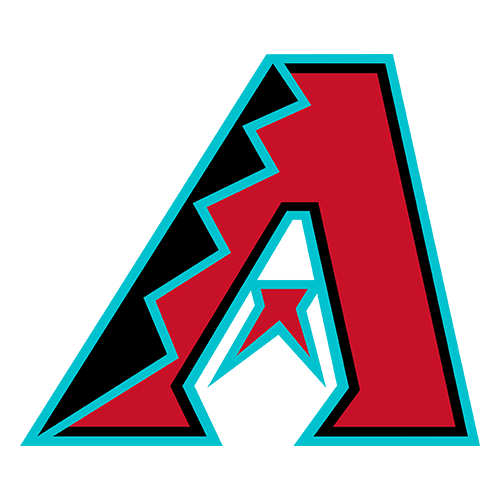 Diamondbacks 9, Athletics 4
SCOTTSDALE, Ariz. -- Cliff Pennington brings deft defense to the shortstop position. Any offense he provides for his new team in Arizona would be a bonus.
Needless to say, the Diamondbacks would love more performances like the one Pennington delivered against his former Oakland teammates on Tuesday, when he went 2 for 2 with a two-run homer for Arizona's split squad in a 9-4 win.
Acquired last October in a trade that sent center fielder Chris Young to Oakland, Pennington hit just six home runs last season and has 24 in 1,748 career at bats in the majors. So his shot off Fernando Rodriguez was a rarity.
"I'm just trying to take good swings right now," he said. "I'm seeing the ball good. I caught one out front. It's not something I've done a whole lot in my career but I'll catch one from time to time."
Pennington, who came up through the Oakland organization, acknowledged being extra motivated against his former team, even if it was only a spring training game.
"Anytime you play your friends in anything there's always a little extra on it and I've got a lot of buddies over there," he said. "I'd be lying if I said it wasn't a little bit sweeter."
Pennington is in competition with Willie Bloomquist for the everyday shortstop job but he said he isn't worrying about that situation.
"I'm just trying to go out there and get as comfortable as I can with the guys on this team, this coaching staff," he said. "Signs and the National League, there's a whole lot of stuff on my plate right now that I'm trying to iron out. I'm just going to do the best I can, play the way I play and whatever happens, happens."
Manager Kirk Gibson said his staff has been working with Pennington, who hit just .215 last season after batting .264 in 2011.
"He's going to have a better year this year than he did last year. How much, I don't know," Gibson said. "We've been working on some things. Obviously he executed properly today. ... We're trying to shorten him way up, trying to get his bat short to the ball. He can wait and see and recognize the ball longer. He's a really good ballplayer, you can tell that. He's a baseball player."
Jason Kubel and Adam Eaton also hit two-run homers for Arizona.
A's starter A.J. Griffin was sharp in his spring debut. The right-hander, who came up from the minors to go 7-1 with a 3.06 ERA in 15 starts and help the A's win the AL West last season, gave up one hit and struck out three in two scoreless innings. It was his first big league spring training start. That left him in the unusual position of having started a major league postseason game before starting a big league spring training game.
"Looking back on it, I never would have thought I'd be throwing in the ALDS before I make a spring training major league appearance," he said. "But that's how it all kind of fell into place last year. I'll just keep going with it, I guess, that's all you can do."
Josh Collmenter, sporting a magnificent beard grown in the offseason, started and pitched two scoreless innings in his spring debut for Arizona, giving up a hit and striking out two. He is projected to be the team's long-inning reliever and a spot starter.
Derek Norris hit a solo home run off Arizona's David Hernandez.
The Diamondbacks, plagued by base running problems last season and again already this spring, had another one in the second inning when Paul Goldschmidt doubled down the right field line but was picked off trying to get back to the base by strong-armed right fielder Josh Reddick after Cody Ross flew out.
Game notes
Arizona RHP Brandon McCarthy faces Cincinnati in his spring debut on Wednesday, his first appearance in a game since, while pitching for Oakland, he was struck in the head by a line drive last Sept. 2. McCarthy was hospitalized with an epidural hemorrhage, brain contusion and skull fracture. ... Diamondbacks C Miguel Montero did not play for the second game in a row because of a swollen right thumb. ... Hiroyuki Nakajima, expected to be Oakland's opening day starter at shortstop, was 1 for 3 with two strikeouts.
Salt River Fields
3:10 PM, February 26, 2013
Attendance: 5,682
Capacity: 11,000
Umpires:
First Base Umpire - Mike Everitt
Third Base Umpire - Angel Campos
2023 American League West Standings
2023 National League West Standings