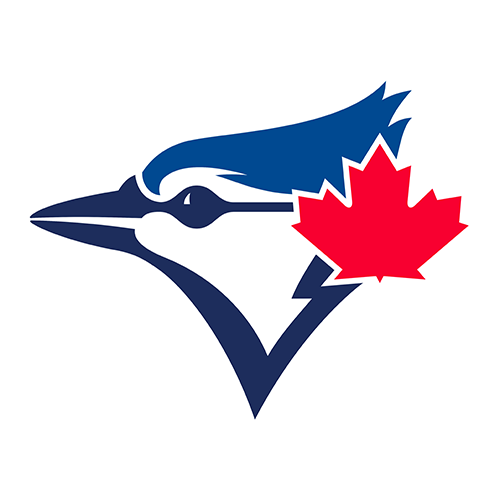 Dickey throws 2 innings in Blue Jays' 4-4 tie with Phillies
DUNEDIN, Fla. -- Toronto knuckleballer R.A. Dickey got his first spring training action out of the way with a fairly uneventful two innings in the Blue Jays' 4-4, nine-inning tie with the Philadelphia Phillies on Wednesday.
Dickey set the Phillies down in order in the first inning. The 41-year-old former NL Cy Young Award winner gave up an RBI single to Cameron Rupp with two outs in the second.
"Right now it's not at all about results, it's much more about getting your body ready for the grind of a long season," Dickey said. "Today was a big step forward in that regard. I just felt very comfortable out there. Trying to fill up the strike zone as much as I can."
Ryan Goins hit a two-run triple as Toronto scored three times in the fourth off Vincent Velasquez. The inning began with Velasquez hitting AL MVP Josh Donaldson with a pitch on his left side.
Donaldson, who singled in his only at-bat, exited the game but not because of an injury.
"It just got away from me -- it happens," said Velasquez, one of five pitchers the Phillies received from Houston in the December trade that sent Ken Giles to the Astros.
Philadelphia's Aaron Altherr homered in the fourth, a solo drive off Aaron Sanchez that landed well over the left-field fence.
STARTING TIME
Phillies: RHP David Buchanan faced the minimum six hitters in his first two innings of spring training. The 26-year-old is trying to work his way into the fifth starter job competition after compiling a 6.99 ERA in 15 starts with the Phillies last year. "He threw well," Philadelphia manager Pete Mackanin said. "He made some good pitches, threw two good innings."
Blue Jays: Dickey, who dealt with knee soreness throughout the 2015 season and underwent surgery during the offseason, said he's down "probably about 12 pounds,"
"I think the knee thing last year was tough because I couldn't really workout and exercise as I normally do," Dickey said. "I put on some weight, and not necessarily weight that I felt good carrying. ... A lot of guys comment (at) spring training saying they're in the best shape of their lives, and I'm not saying that. I'm saying I feel like I've been intentional in trying to lose weight and putting on the right kind of weight in an effort to be better as a baseball player."
TRAINER'S ROOM
Phillies: OFs Nick Williams and Tyler Goeddel were both sick and unavailable to play on Wedensday. OF/INF Cody Asche remains day-to-day with a minor right oblique injury.
UP NEXT: The Phillies have a split squad on Thursday. They play host to Doug Fister and the Houston Astros in Clearwater and send the other half of their squad to Tampa to play Ivan Nova and the New York Yankees. RHP Jake Thompson starts for the Phillies at home while LHP Adam Morgan has the assignment vs. the Yankees.
The Blue Jays will travel to Bradenton on Thursday to play Pittsburgh, with RHP Gavin Floyd going up against LHP Jonathon Niese.