With no playoffs -- just a long, busy winter -- to look forward to, Gordon Edes hands out his final report card for the 2015 Boston Red Sox.
MANAGEMENT
President Dave Dombrowski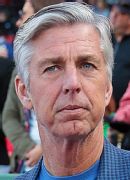 Honeymoons don't get much better than the one Dombrowski has enjoyed since his hire in mid-August, with the team bearing little resemblance to the one that cost Ben Cherington his job. The heavy lifting will come in the offseason, when Dombrowski will be charged with landing a No. 1 starter, recasting the bullpen and finding a way to unload Hanley Ramirez, Pablo Sandoval or both.
---
Manager John Farrell

This exercise doesn't apply to a man whose world was turned upside down by a cancer diagnosis that cut short his season in mid-August. It's impossible to know, of course, whether the team would have played as well down the stretch if he had remained in charge, but it's unfair to presume otherwise. He has been as excited as anyone by the team's dramatic improvement and spirited play, which has made "wait 'til next year" more than a hollow slogan.
---
Interim manager Torey Lovullo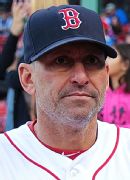 It's hard to imagine anyone handling this situation any better than Lovullo, who took over for his close friend, accorded him enormous respect by staying out of the manager's office both at home and on the road, and fostered a positive environment in which the team's young players have flourished. The team's success has caused a quantum leap in Lovullo's chances to manage in the big leagues on a full-time basis; for that chance to come here, it would have to be at Farrell's expense, which appears unlikely but can't be entirely ruled out.
STARTING PITCHERS

The Red Sox almost certainly will exercise the option on Buchholz's contract for 2016, but that doesn't mean Dombrowski won't be entertaining offers for the right-hander, especially next spring, after teams have a chance to determine how healthy he is. At age 31, Buchholz's career has reached the "what-might-have-been" stage because of his inability to stay healthy in a troubling every-other-year pattern. The Sox may well decide that a more dependable option is required, even though his stuff still grades as the best on the staff.
---

The high expectations engendered by last December's trade and the subsequent $82.5 million contract extension have been replaced by a more realistic template: Porcello cannot carry a club, but as he has proved since his return from the disabled list in late August, he is eminently capable of giving the club seven quality innings every time he takes the ball -- a far cry from the pitcher who was knocked around with impunity in the season's first four months. He has to throw strikes; he has to keep his sinker down. Basic stuff, but a formula from which he strayed but appears to have regained. He will still only be 27 going into next season.
---

Like Porcello, Kelly finished his season on an upswing until being shut down with some shoulder tightness, and like his teammate, his FIP (Fielding Independent Percentage) was considerably lower than his ERA (4.18 to 4.82), which also bodes well. A 1.85 ERA in a span of seven starts in August and September was a reminder of how good he can be, and he'll still be just 28 next season and at low money. It would not be a shock if he was used as a trading chip this winter, because he has some value.
---

Miley proved to be no more, no less than what he was in Arizona. The left-hander gave the Sox his fourth straight season of 190 or more innings and 32 or more starts, with his hits per nine innings and his walks per nine mirroring last season and his strikeouts per nine dropping from '14 but in line with his previous two seasons. He is an average back-end big league starter who will benefit from what should be an upgraded defense next season.
---

If Dombrowski seeks to add an ace through a trade, this will be the pitcher whom clubs will demand in return. It's hard to imagine the Sox acquiring a Sonny Gray or a Chris Sale without sacrificing Rodriguez, whose debut season delivered on his promise as a potential future No. 1. Rodriguez limited opponents to two or fewer runs in 15 of his 21 starts. He has the fastball, makeup and desire to be a star, which means Dombrowski will strive mightily to keep him. He's the kind of pitcher you build around.
---

The 31-year-old knuckleballer was taking a regular turn in the rotation until a freak accident -- he was struck in the back of the neck by a line drive -- caused a concussion that ended his season on Aug. 11. Wright pitched well enough when given the chance to prove he is at minimum a useful-depth starter and a contender for back-end rotation status.
---

The 35-year-old left-hander earned himself a place in the great mythology that surrounds this game, spinning gold from straw in a summer in which he was released from a minor league deal with Washington, pitched for the independent league Long Island Ducks, then resurfaced as a big league starter in Boston and pitched beyond anyone's wildest dreams after making his most recent start six years earlier. Disney wants the movie rights.
RELIEF PITCHERS

Uehara's season was cut short by a freak injury, as he fractured his pitching hand when struck by a line drive by Detroit's Ian Kinsler. Given that he will be 41 next season and the Sox fell out of contention early, maybe the unwanted rest will allow him to come back even stronger in 2016. He is still a wonderful asset.
---

Tazawa's hefty workload since the start of the 2013 season appeared to have caught up with him, as his second-half performance tailed off dramatically (7.08 ERA in 22 appearances), to the point where the Sox finally decided to shut him down. The club insists Tazawa is not hurt, but he may need more help in his eighth-inning role next season.
---

One of the ultimate under-the-radar players for the Red Sox, Layne's splits suggest the Sox would be better served if they used him solely as a left-handed specialist. Layne hasn't allowed a home run to a lefty hitter for more than two years, and holds lefties to a sub-.150 average; righties are over .300. He made a career high number of appearances in 2015 (64).
---

The Red Sox would love the brainy Breslow to remain in the organization, but not if he wants to return to the bullpen. The 35-year-old left-hander has stumbled in back-to-back seasons after being so valuable in 2013, and this season surrendered double figures in home runs for the first time in his career. His FIP in each of his last two seasons is over 5.
---

Only Oakland's Evan Scribner gave up more long balls than the dozen yielded by Ogando, who profiled as the kind of power arm that the Sox needed in the pen but misfired too many times to justify being used in high-leverage situations. His walks were up, his strikeouts were down, and his FIP hovered over 5. It's hard to see him coming back.
---

The Sox appear committed now to keeping the former No. 1 draft pick in the bullpen, in the hope that his power stuff translates there. Barnes got a taste of it this season and had a rough baptism, but he'll come to camp next spring looking to win a job.
---

The left-hander's stock rose as the year went on, to the point where the Sox settled on him to close games after Jean Machi flunked his audition to replace Uehara. He brings a little swagger with him to the mound, and should be more comfortable in his surroundings next season.
CATCHERS

Losing the veteran catcher one month into the season until July because of hand surgery was a big loss, especially since the Sox already had lost Christian Vazquez to Tommy John surgery in spring training. The 35-year-old Hanigan undoubtedly would have eased the transition for a newly reconstructed rotation that missed his guiding hand.
---

Rushed to the big leagues after the injuries to Vazquez and Hanigan, Swihart was deprived of the chance to refine his defensive skills in Pawtucket and had to learn on the job here. There have been some rough moments, but the switch-hitter lived up to his advance notices at the plate. He's a building block for the future.
---


The third-string catcher matched his scouting reports as a solid defender who doesn't hit. Leon caught four of Boston's 10 shutouts this season, and threw out more than half of the runners who attempted to steal on him.
INFIELDERS

Easily the biggest surprise of the season, Shaw emerged from non-prospect status to thrust himself into the mix at either corner infield position next year. The left-handed hitting Shaw hit with more power than he had in Pawtucket and also hit lefties with surprising authority. The Sox will be looking to see whether he can sustain that performance next season.
---

With his hands healthy for the first time in three seasons, Pedroia was back to driving the ball like he had in the past, and he put up All-Star worthy numbers when healthy. His first-ever hamstring injury cost him a big chunk of time, and going forward, the Sox intend to rest him more than they have in the past.
---

In his second full season in the big leagues, Bogaerts made quantum leaps toward stardom both at the plate and at shortstop, and day-in, day-out may have been the team's most valuable player. The days of a revolving door at short are over. Just turned 23, Bogaerts figures to be a fixture for years to come, a perennial All-Star in the making.
---

A colossal disappointment both in the field and at the plate, where he easily had his worst ever season, two questions hover over Sandoval: 1. Is he salvageable? 2. Is there a market for his services? His sorry performance becomes even more glaring compared to the other new third baseman in the AL East, Toronto's MVP candidate, Josh Donaldson.
---

Boston's only All-Star this season still tends to wear down in the second half -- his OPS dropped by nearly 140 percentage points -- but the man for all positions remains a valuable piece, one that other clubs might seek to be included as a piece in a bigger trade. Versatility has its rewards, especially when it still comes at a relatively cheap price.
OUTFIELDERS

Really, all you need to know is that the Red Sox were happily rid of him with a week left in the season, offering no resistance to the plan that he go home to begin his rehab. The left-field experiment was a disaster, and there is little reason to believe it will go any better at first base, not unless Ramirez sheds his cartoonish physique -- with a noticeable midsection -- and regains a semblance of his previous athleticism. Why the Sox thought it would be any different here than it had been in his previous stops is the mystery that helped cost Cherington his job.
---

Forget about Betts being one of the best young players in the game. He's one of the best players in the game, period, with a WAR of 6 that ranked seventh in the American League. He is a five-tool player who impacts a game on both sides of the ball, and he goes about his business in a composed, confident manner. On track for superstardom.
---

Castillo struggled badly at the plate in the season's last month, suggesting that he had worn down in his first full season in the big leagues. But the 28-year-old outfielder gave the Sox their first satisfying taste of his skill set in August, when he batted .338 with three home runs and 18 RBIs. After Ramirez went on the DL, he handled the Monster with relative ease. He projects as the team's starting left fielder next season.
---

Bradley made the most of his late-July call-up, going on a tear that suggested he had finally figured it out at the plate. But that was before going into another prolonged end-of-season funk in which he was 9-for-76 entering the season's final game. A peerless defender, the Sox may resist moving Betts out of center field unless they're convinced Bradley can hit enough to play every day -- still an open question.
DH

After a slow start, Ortiz morphed into Big Papi-mode, putting up numbers uncannily similar to what he had last season while reaching heights seldom experienced by players of his age. He hit more home runs than in any season since 2006, when he hit a club record 54, and burnished his Hall of Fame candidacy by crossing the 500 HR threshold. Still the fulcrum of this lineup.