This story is part of ESPN The Magazine's Oct. 12 Owners Issue. Subscribe today!
Texas Rangers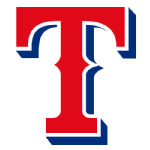 Overall: 52
Title track: 59
Ownership: 74
Coaching: 54
Players: 71
Fan relations: 62
Affordability: 38
Stadium experience: 43
Bang for the buck: 44
Change from last year: +2
The Rangers were a top-20 team in our rankings from 2011 to 2013, back when they were playing in the World Series and routinely winning 90-plus games. Over the past two years, though, Texas has settled into the middle of the pack, this time with a 52 ranking. But there is a caveat: We compiled our numbers before the Rangers made their late push to the AL West title and showed again that there's more to autumn sports in Dallas than Cowboys football.
---
What's good
The Rangers have always ranked high in affordability, and 2015 is no different with a No. 38 ranking, the highest of any category. The average ticket price of $23.64 ranks in the bottom third of all big league teams, and you can find a 16-ounce beer for an affordable $5. There are plenty of Dollar Hot Dog Nights, and fireworks are a staple at Friday night home games. And since those cheap seats and Cokes come with plenty of wins, the Rangers also place well in bang for the buck, moving up 20 places from last year.
---
What's bad
Maybe Texas sports fans like a more visible and outspoken owner. Unlike the Cowboys' Jerry Jones and the Mavs' Mark Cuban, Rangers co-chairman Ray Davis plays it close to the vest. Maybe that's part of the reason he's ranked 74th in ownership, the lowest standing in any category. Of course, there might still be some lingering effects at play of his controversial decision to replace franchise icon Nolan Ryan as the club's decision maker in 2013. The Rangers also took a 16-point plunge in our players category to 71st, but that's likely not due to former superstar Josh Hamilton's return -- more like poor timing. The voting took place before pitchers Derek Holland and Martin Perez made productive returns from injury and GM Jon Daniels pulled off a blockbuster deal for Cole Hamels.
---
What's new
The Rangers fell a surprising 13 places in stadium experience this year, but let us try to convince you it's unwarranted. The team made headlines a few years ago when they unveiled the "Boomstick," a mammoth two-foot hot dog with chili, cheese, grilled onions and jalapenos. In a state where barbecue is king, the newest addition to the 2015 lineup is Just Bacon, a stand whose items include bacon beer, bacon cotton candy and bacon sunflower seeds. Another addition for 2015 is the newly renovated Cholula Porch -- named after the hot sauce -- that allows for over 2,300 all-you-can eat seats. After this strong second half -- when you can finally get your bacon beer with a side of Rangers wins -- this team shouldn't be down for long.
Next: Cincinnati Reds | Full rankings