Editor's note: We'll be tracking Boston Red Sox slugger David Ortiz's final major league journey all season long. Check back here for highlights, recaps and photos from his last stop at each stadium.
David Ortiz is ready to say goodbye.
Never mind that the iconic Boston Red Sox designated hitter has averaged 31 home runs and a .931 OPS over the past six seasons, remaining every bit the feared middle-of-the-order hitter he was in his prime. At age 40, Big Papi is intent on putting down his bat and retiring after this season. This sets up a farewell tour the likes of which we saw for New York Yankees legends Mariano Rivera and Derek Jeter in 2013 and 2014, respectively.
From Ortiz's first career home run with the Minnesota Twins in 1997 to his 500th last September, he has made memories nearly everywhere he has played. And he has become larger than life in Boston, the only link left among the 2004, 2007 and 2013 World Series championships, and the straight-shooting slugger who spoke for a city after the Boston Marathon bombings in 2013.
Here, we will document his stops on his last trek around the majors, remembering all the highlights he has created along the way.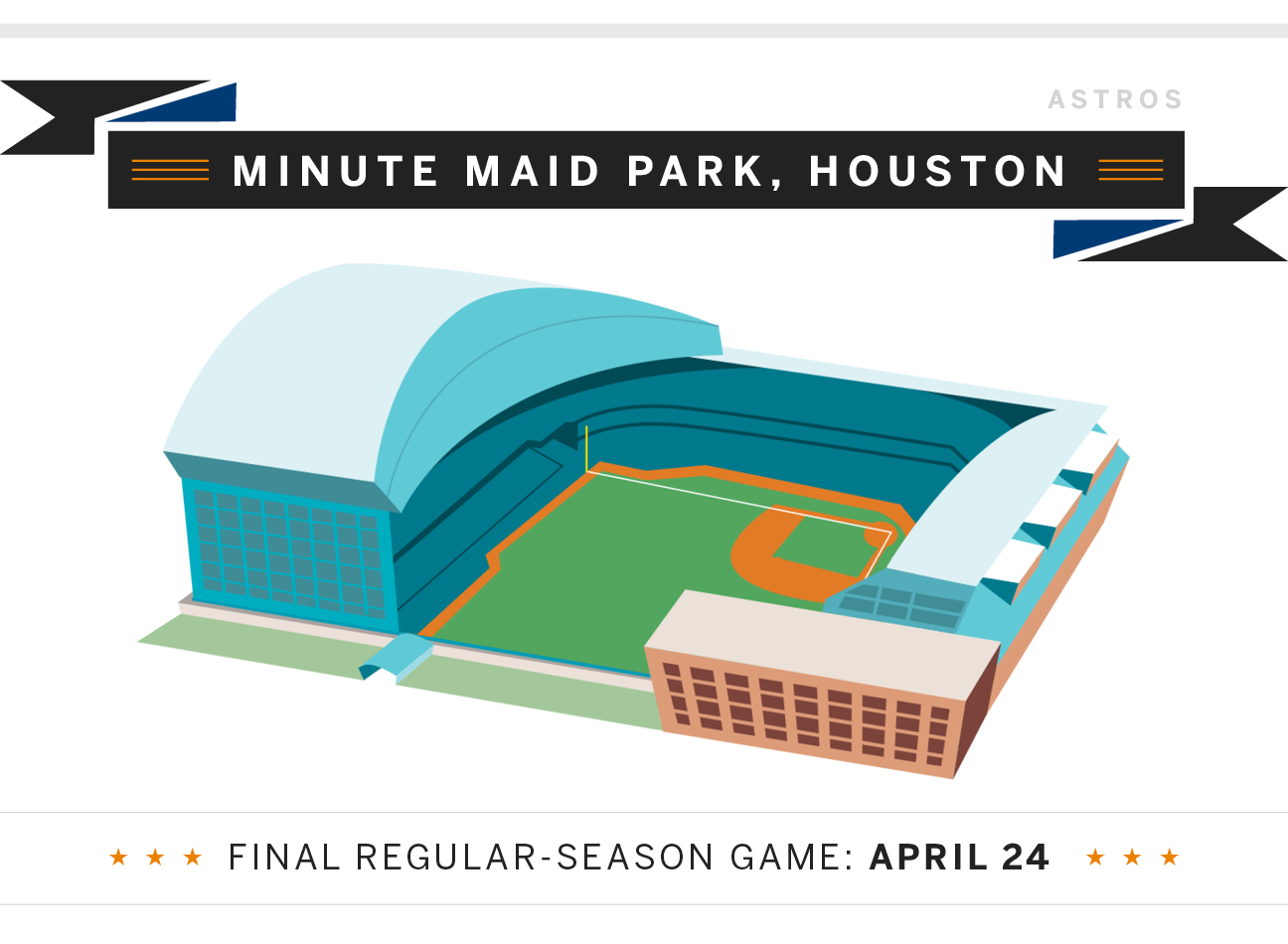 Best of Big Papi: Not much to choose from, considering the Astros were in the National League until 2013. But Papi did clear the bases with a double on July 11, 2014, part of a three-game series in which he notched six RBIs.
Ballpark figures: 2 HRs, 13 RBIs, .323 BA in 18 games
The farewell: Befitting a true Texas send-off, the Astros presented Ortiz with a custom-made black Stetson cowboy hat before the opener of a three-game series on April 22.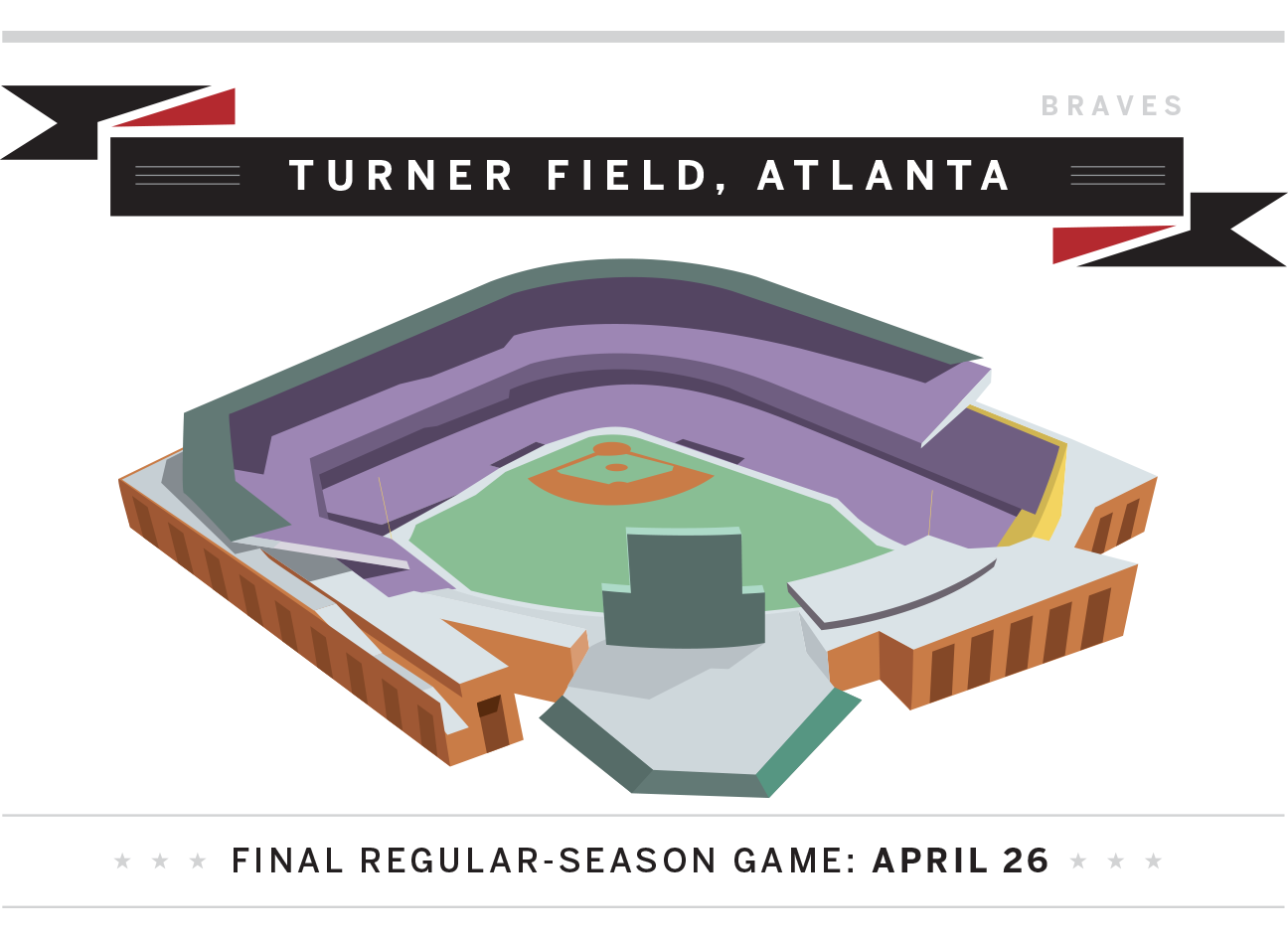 Best of Big Papi: Ortiz has hit more home runs here than in any National League ballpark, including one against Hall of Famer John Smoltz in the top of the first inning on June 18, 2006. But for sheer importance, none was bigger than a game-tying three-run shot that keyed a Memorial Day 2014 comeback from a 6-1 deficit.
Ballpark figures: 7 HRs, 14 RBIs, .261 BA in 16 games
The farewell: The Braves paid tribute to Ortiz with a video on the scoreboard after the first inning of the series finale. But without the DH in an NL ballpark, the Red Sox used the two games to give Ortiz a breather. After a pinch-hit at-bat in the opener (he struck out), Papi didn't play at all the finale, though he did leave the bench to salute the fans -- who chanted his name during the ninth inning of an 11-4 Boston blowout.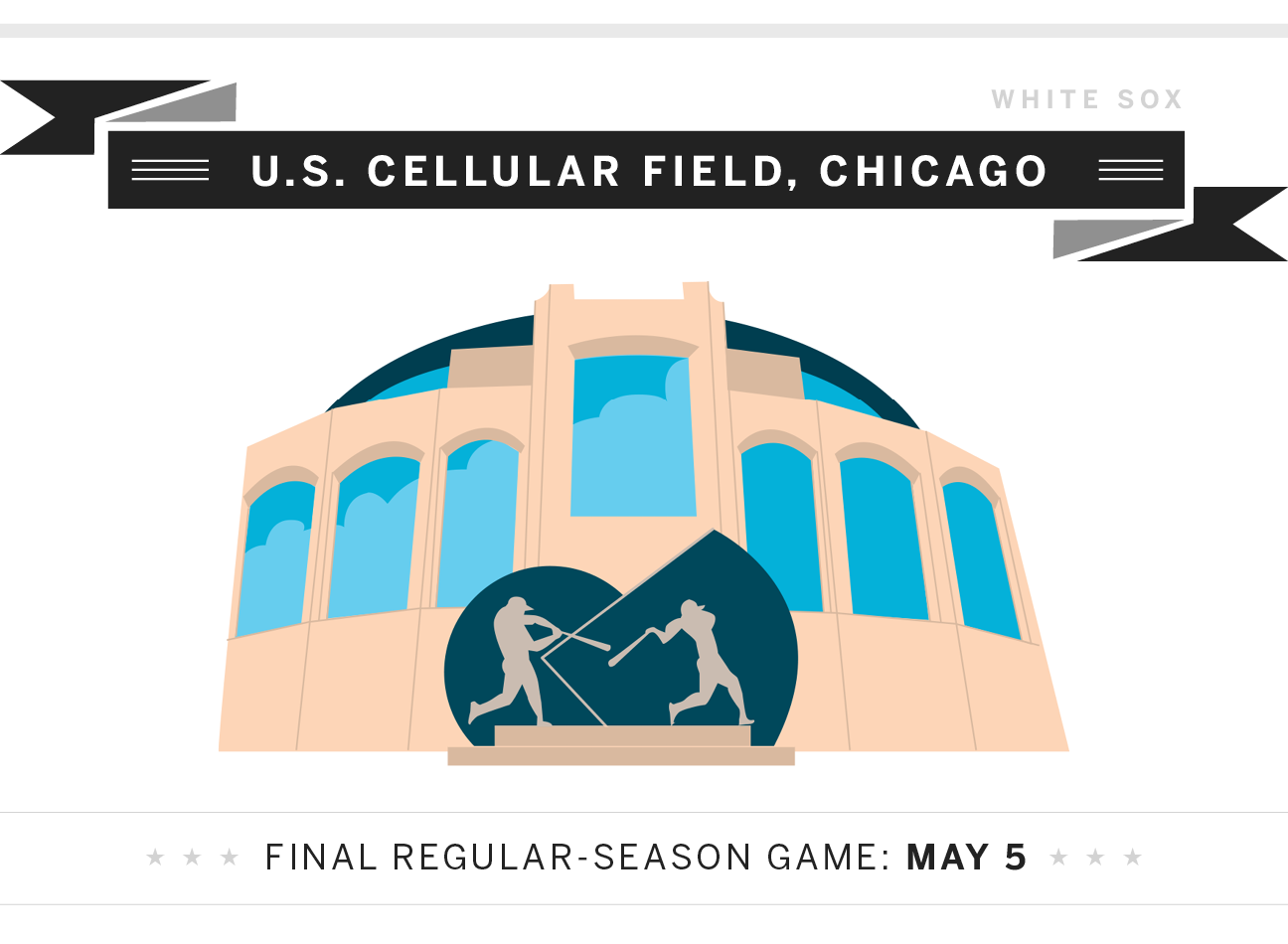 Best of Big Papi: It wasn't enough that Ortiz put the Red Sox ahead with a two-run homer in the eighth inning on Sept. 3, 2003. He provided the winning margin in the top of the 10th with a solo shot against former Boston closer Tom Gordon.
Ballpark figures: 18 HRs, 50 RBIs, .259 BA in 67 games
The farewell: Before the finale of the three-game series, White Sox ace Chris Sale presented Ortiz with a humidor handcrafted by former slugger Ron Kittle and containing 50 Dominican cigars. The White Sox also paid tribute to Ortiz with a highlight video, and Big Papi made a few brief remarks to thank the fans on Chicago's South Side for their support over the years.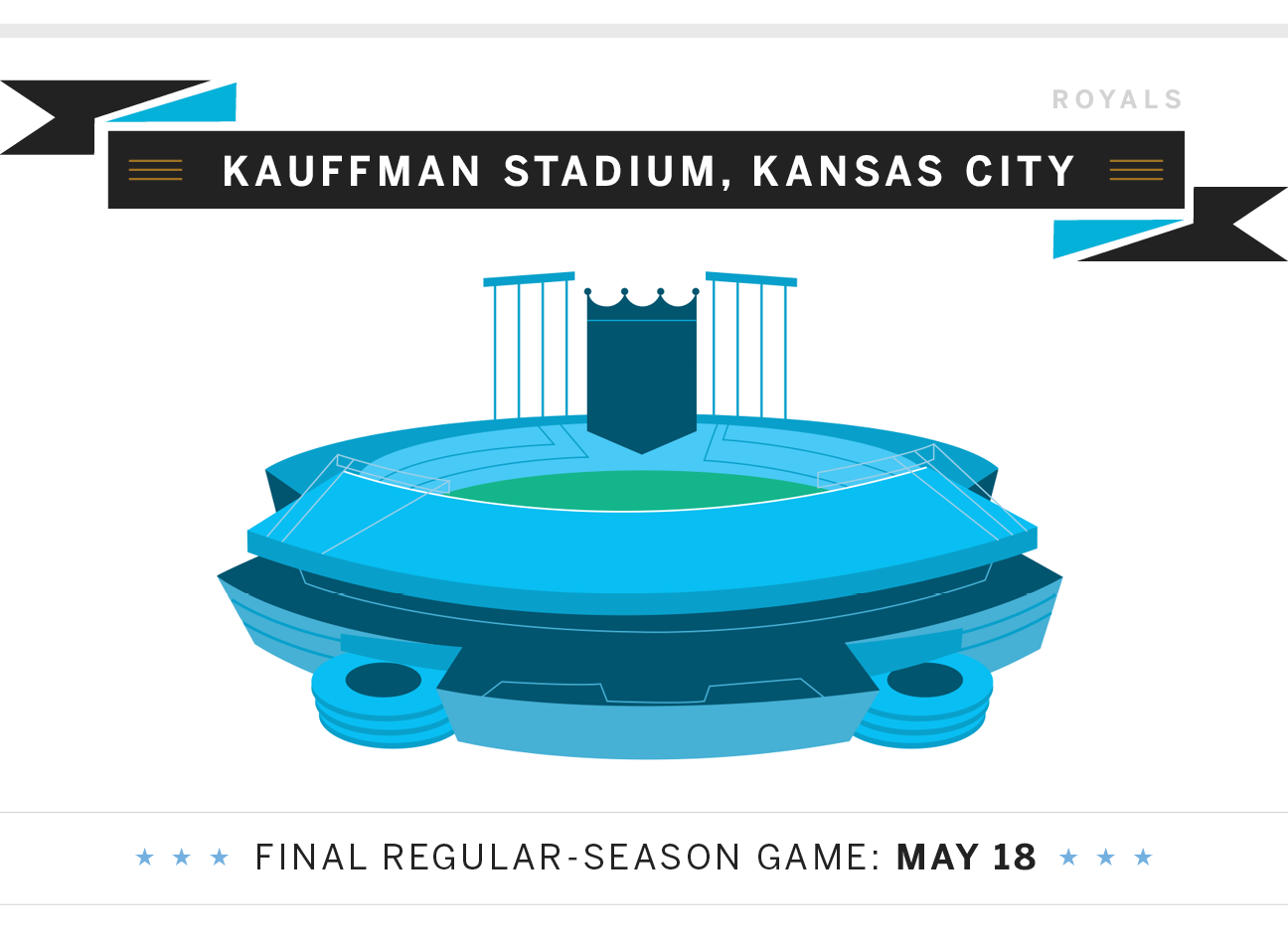 Best of Big Papi: In one of the earlier signs that he thrives in the clutch, Ortiz, then with the Twins, broke an eighth-inning tie with a double against reliever Jason Grimsley in a 3-2 victory on May 13, 2002.
Ballpark figures: 10 HRs, 36 RBIs, .263 BA in 60 games
The farewell: Before the game on May 17, the Royals presented Ortiz with a chair from the All-Star Game in Kansas City three years ago (to rest his weary bones in retirement), a large framed picture of the Boston slugger and bottles of Kansas City barbecue sauce. Appearing with him on the field was fellow Santo Domingo native, Royals pitcher Edinson Volquez. The two Dominicans enjoyed the moment together as the crowd gave Ortiz a big ovation. -- Douglas Tucker, Special to ESPN.com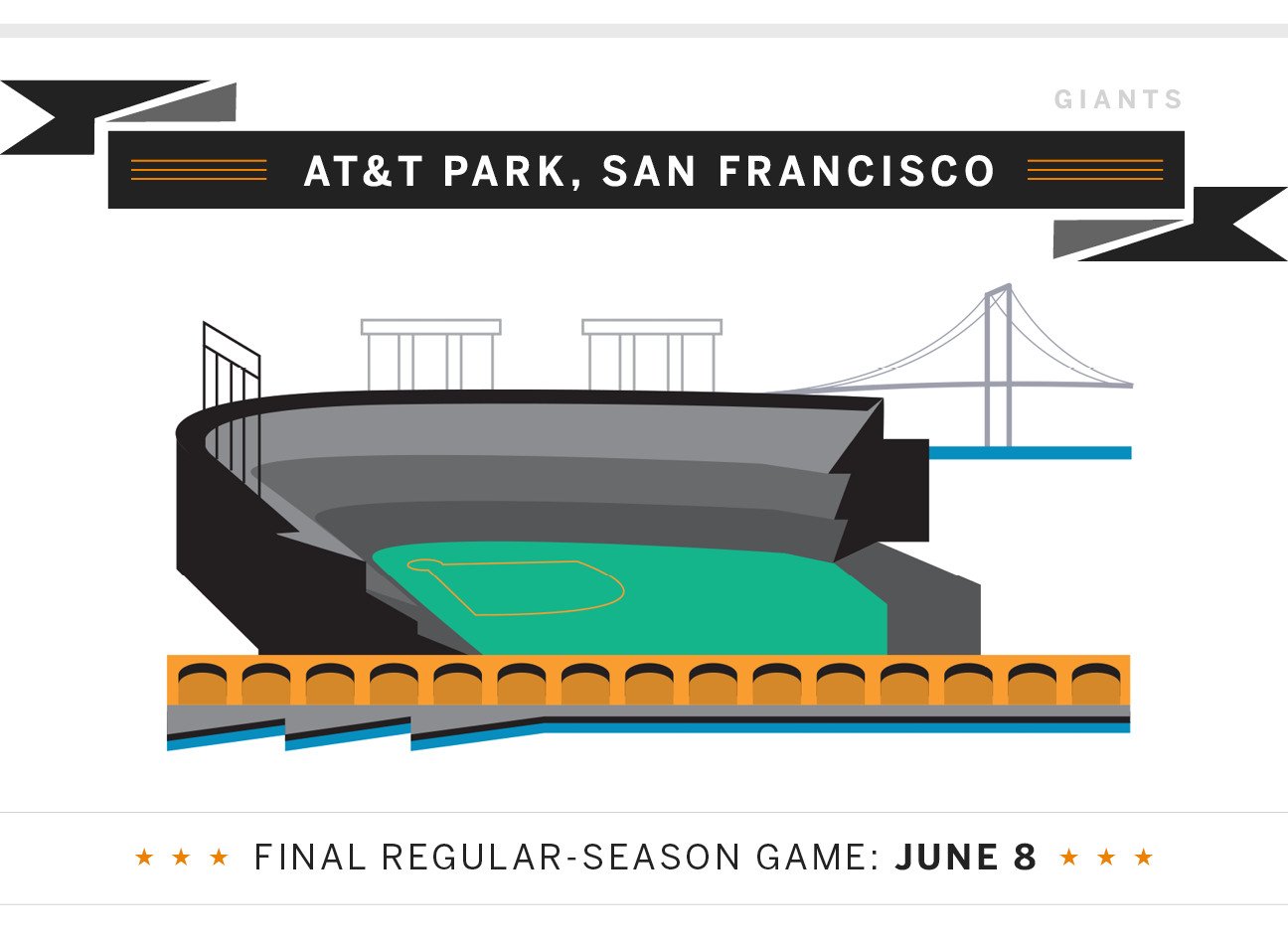 Best of Big Papi: At-bats are hard to come by for a designated hitter in National League parks, but Ortiz made the most of a June 18, 2004, start at first base, going 3-for-6 with a home run and four RBIs and outslugging Barry Bonds in a 14-9 victory over the Giants.
Ballpark figures: 2 HRs, 6 RBIs, .214 BA in nine games
The farewell: With help from Hall of Fame slugger Willie McCovey, the Giants presented Ortiz with the bell from an authentic San Francisco cable car. But the real gift came from the Red Sox, who held Ortiz out of the lineup for both games in order to rest his weary legs. Ortiz still had an impact in the series, coming off the bench to drive in the tying run with an RBI groundout in the opener and drawing a seven-pitch walk in the ninth inning of the finale.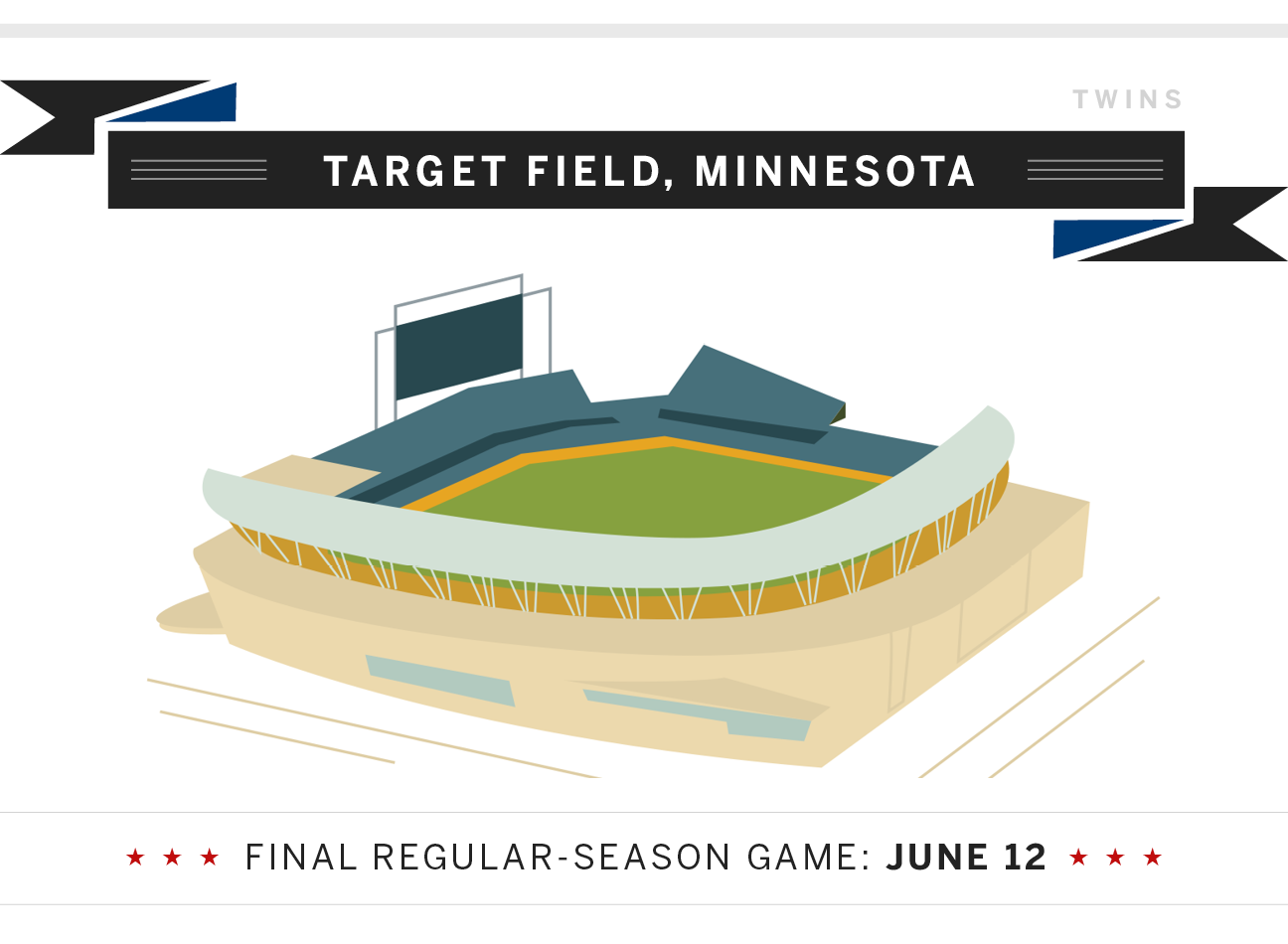 Best of Big Papi: With the Twins, Ortiz played his home games at the Metrodome. But he always has felt at home at Target Field, crushing his former team by going 30-for-69 (.435) with nine homers in 17 games, including a two-homer, six-RBI explosion on May 18, 2013.
Ballpark figures: 9 HRs, 23 RBIs, .422 BA in 20 games
The farewell: The Twins' tribute to Ortiz could have been awkward considering they released him after the 2002 season, a move general manager Terry Ryan still considers the worst decision he has made. But they let Ortiz's former teammates lead a ceremony before the series' first game. Torii Hunter, Corey Koskie, LaTroy Hawkins, Eddie Guardado and ex-manager Ron Gardenhire presented Ortiz with a custom 64-ounce jar of peanut butter, an homage to an old clubhouse prank in which Koskie lined Ortiz's underwear with Skippy. The Twins also made a $10,000 donation in Ortiz's name to late Hall of Famer Kirby Puckett's scholarship program. Ortiz went 5-for-14 in the three games but had only one extra-base hit, and when it was over, he tweeted his appreciation: "Man .. can't put it in words. you will def be missed Minnesota. RIP Kirby!!"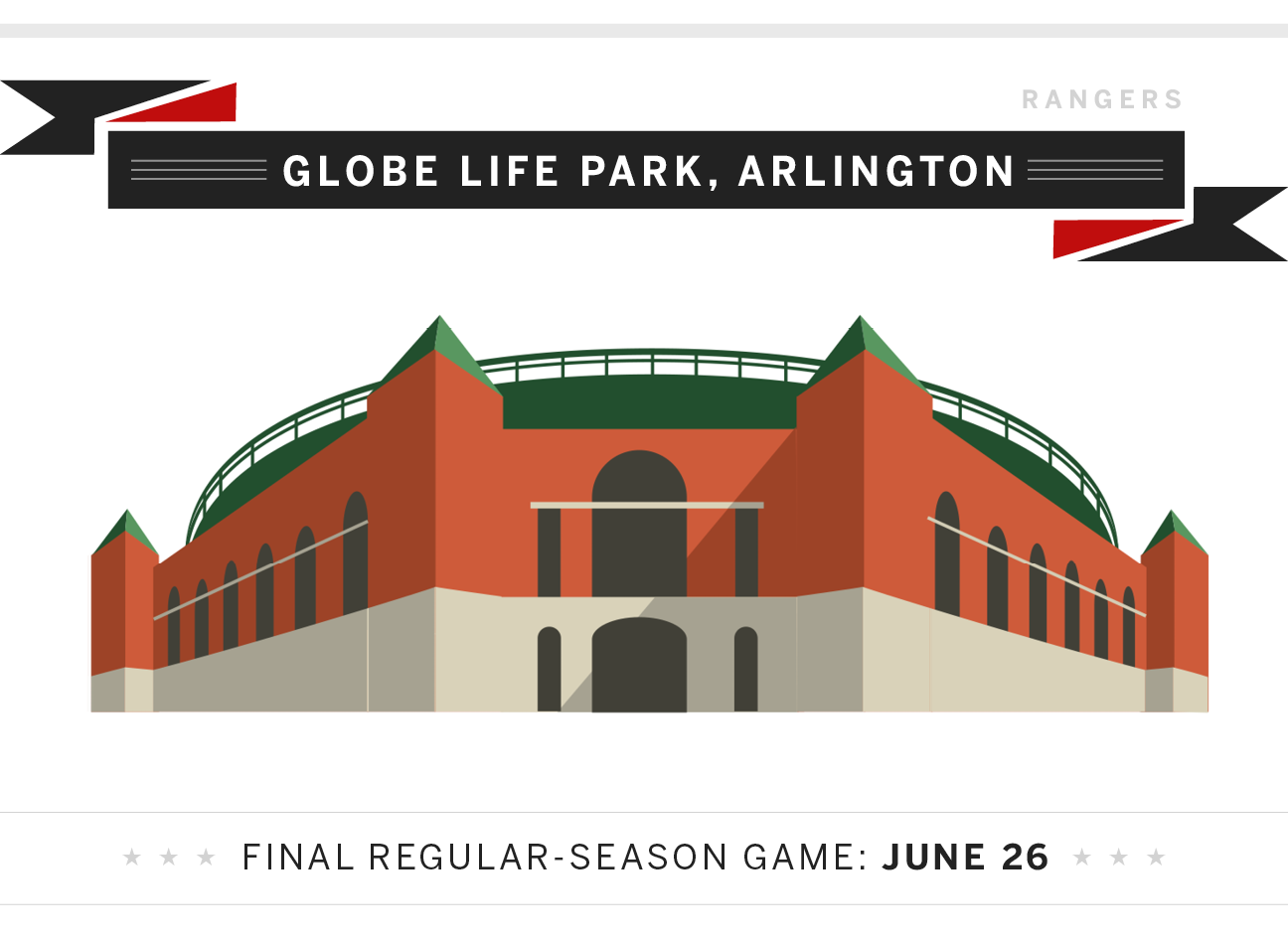 Best of Big Papi: There isn't a player who forgets his first home run. Ortiz's came in Texas on Sept. 14, 1997, a two-run shot against Rangers reliever Julio Santana in the fourth inning of the Twins' 11-1 victory.
Ballpark figures: 19 HRs, 46 RBIs, .300 BA in 60 games
The farewell: In a brief and relatively perfunctory ceremony before the middle game of the series, the Rangers had Dominican Republic natives Elvis Andrus and Adrian Beltre present Ortiz with a belt buckle and a custom pair of cowboy boots that featured 'Papi' and the Red Sox logo. They pitched Ortiz carefully, too, holding him to one hit and two walks through the first two games.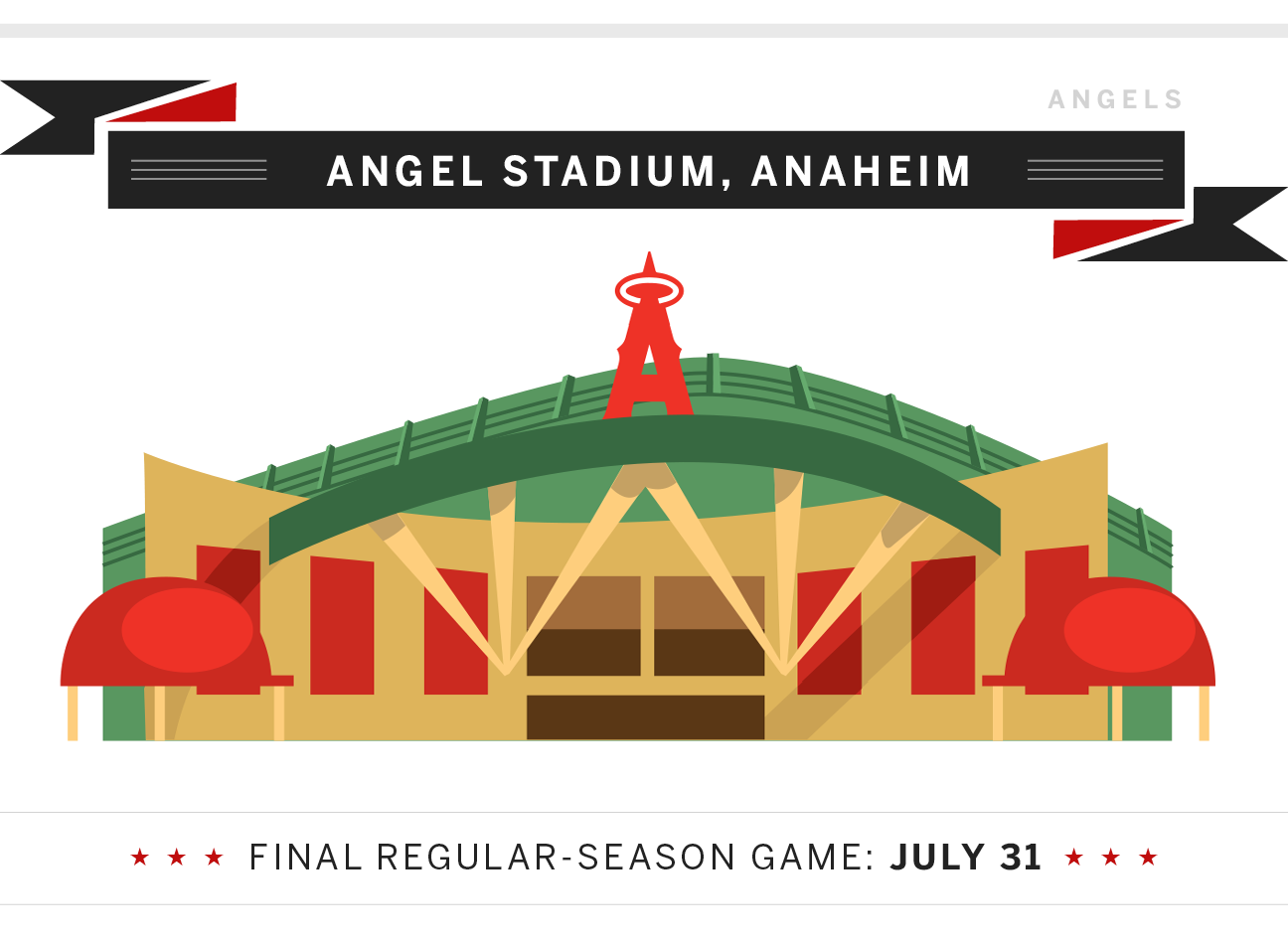 Best of Big Papi: Big Papi put on a show to win the 2010 Home Run Derby -- going yard 32 times -- but that almost pales in comparison to the circumstances of his first home run in a Red Sox uniform, a pinch-hit shot in the top of the 14th inning of an ESPN Sunday Night Baseball game on April 27, 2003, that brought even Ben Affleck and Jennifer Lopez to their feet.
Ballpark figures: 11 HRs, 30 RBIs, .203 BA in 54 games
The farewell: As Ortiz walked to the plate in the eighth inning of the series finale, he got a standing ovation from fans who were anticipating it would be his last at-bat ever at Angel Stadium. He actually batted again in the ninth after the Red Sox made a rousing comeback in a 5-3 victory. It was a fairly quiet series for Ortiz, who went only 2-for-11. Mike Trout, wearing a Papi-style gold chain around his neck, and Albert Pujols presented Ortiz with a customized portrait before the series-opener.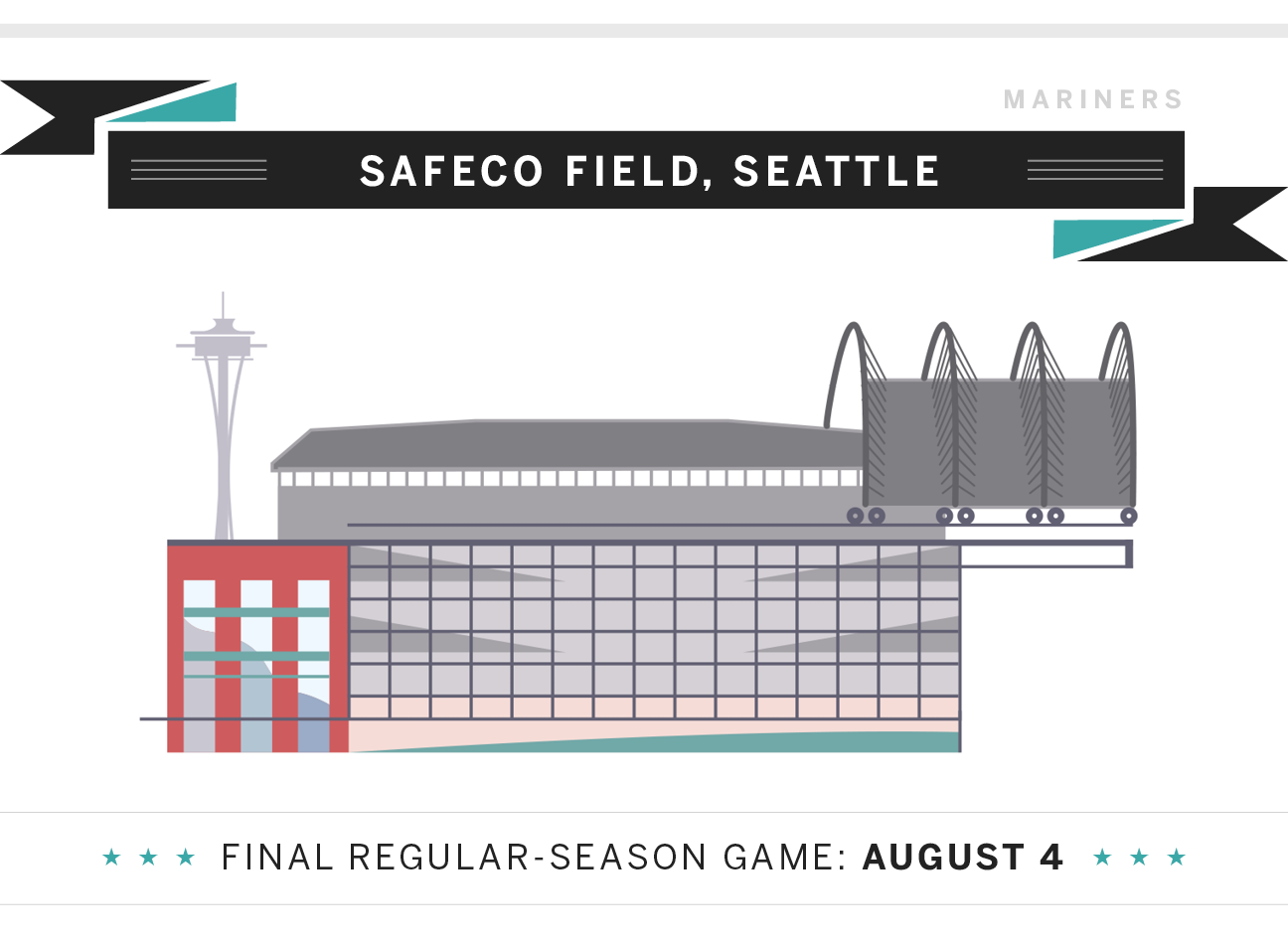 Best of Big Papi: Ortiz has a way of making even the biggest ballparks play small. To wit: 16 homers in 228 at-bats in Seattle. And on Sept. 14, 2010, his three-run homer in the eighth inning against hard-throwing Brandon League helped turn a 5-4 deficit into an eventual 9-6 victory. M's fans -- whose team traded Ortiz to the Twins before he made it to the majors -- can only wonder what might have been.
Ballpark figures: 16 HRs, 41 RBIs, .298 BA in 66 games
The farewell: What does the only team that traded Big Papi do for a parting gift? Start with a framed copy of his first contract, signed in 1992 in the Dominican Republic when Ortiz was known as David Arias and given to him by DH standard-bearer Edgar Martinez. Other gifts: a 34-lb. northwest king salmon, a watch and a framed portrait. Ortiz's pals Nelson Cruz, Felix Hernandez and Robinson Cano presented the latter while donning glasses and hanging Flavor Flav clocks from their necks, "something bigger to wear around the chain," Ortiz said. On the field, Ortiz's first real slump of the season continued, as he went 2-for-16 in the four-game series.
Best of Big Papi: This is the only active ballpark in which Ortiz never recorded a hit. Then again, he has had only seven career plate appearances in Chavez Ravine, and he had to settle for one walk in his last visit.
Ballpark figures: 0 HRs, 0 RBIs, .000 BA in 3 games
The farewell: Dodgers manager Dave Roberts, first baseman Adrian Gonzalez and broadcaster Nomar Garciaparra -- all former Red Sox teammates of Papi's -- presented checks to Ortiz totaling $20,000 to benefit his foundation, the David Ortiz Children's Fund. As Roberts put it, "For New England and the Red Sox, for minorities in the game, he's a role model and a mentor to so many ... David has been a huge ambassador for the game of baseball."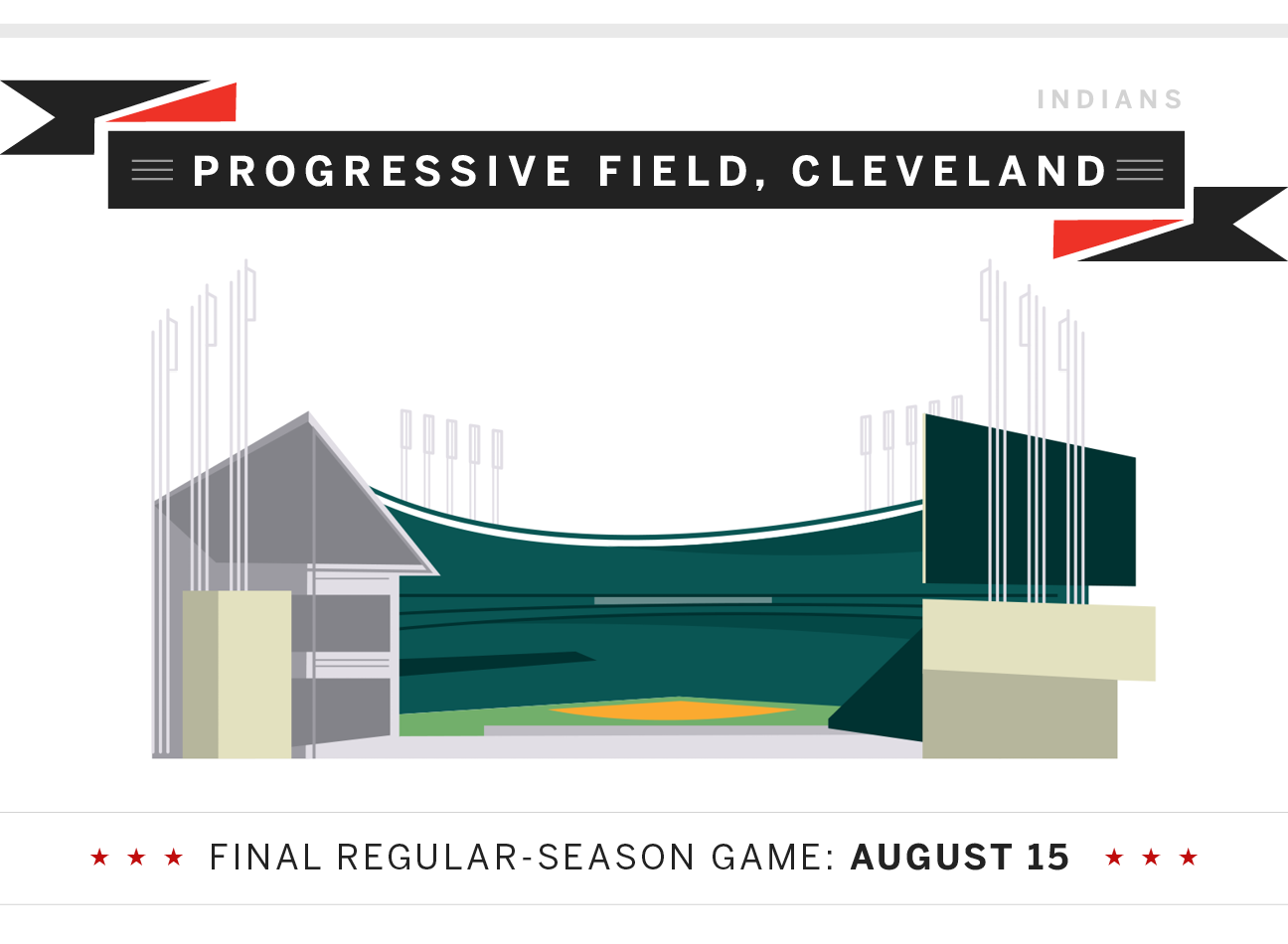 Best of Big Papi: One of Ortiz's 17 career postseason home runs came here in 2007, a sixth-inning shot off Paul Byrd in an otherwise forgettable Game 4 ALCS loss (his homer was part of a back-to-back-to-back run, between Kevin Youkilis and Manny Ramirez). The Red Sox won the series in seven, then went on to sweep the Rockies in the Fall Classic.
Ballpark figures: 15 HRs, 39 RBIs, .247 BA in 65 games
The farewell (Part 1): In his final Opening Day on April 5 -- what should have been two days ahead of his Cleveland finale, save for an April 7 rainout -- Ortiz homered to start the season in style and help the Red Sox beat the Indians 6-2. He also homered the next day -- his 505th, moving him past Eddie Murray into 26th place on the all-time list.
The farewell (Part 2): Four months late, but better than never, the Red Sox returned to Cleveland to make up the April rainout. The Indians acknowledged Ortiz before the game by donating $10,000 in his name to a local recreation program in the Cleveland area. Indians manager Terry Francona, who managed Ortiz in Boston from 2004-11, participated in a pregame ceremony. Ortiz impacted the game, too, hitting a two-run homer in the Sox's 3-2 win.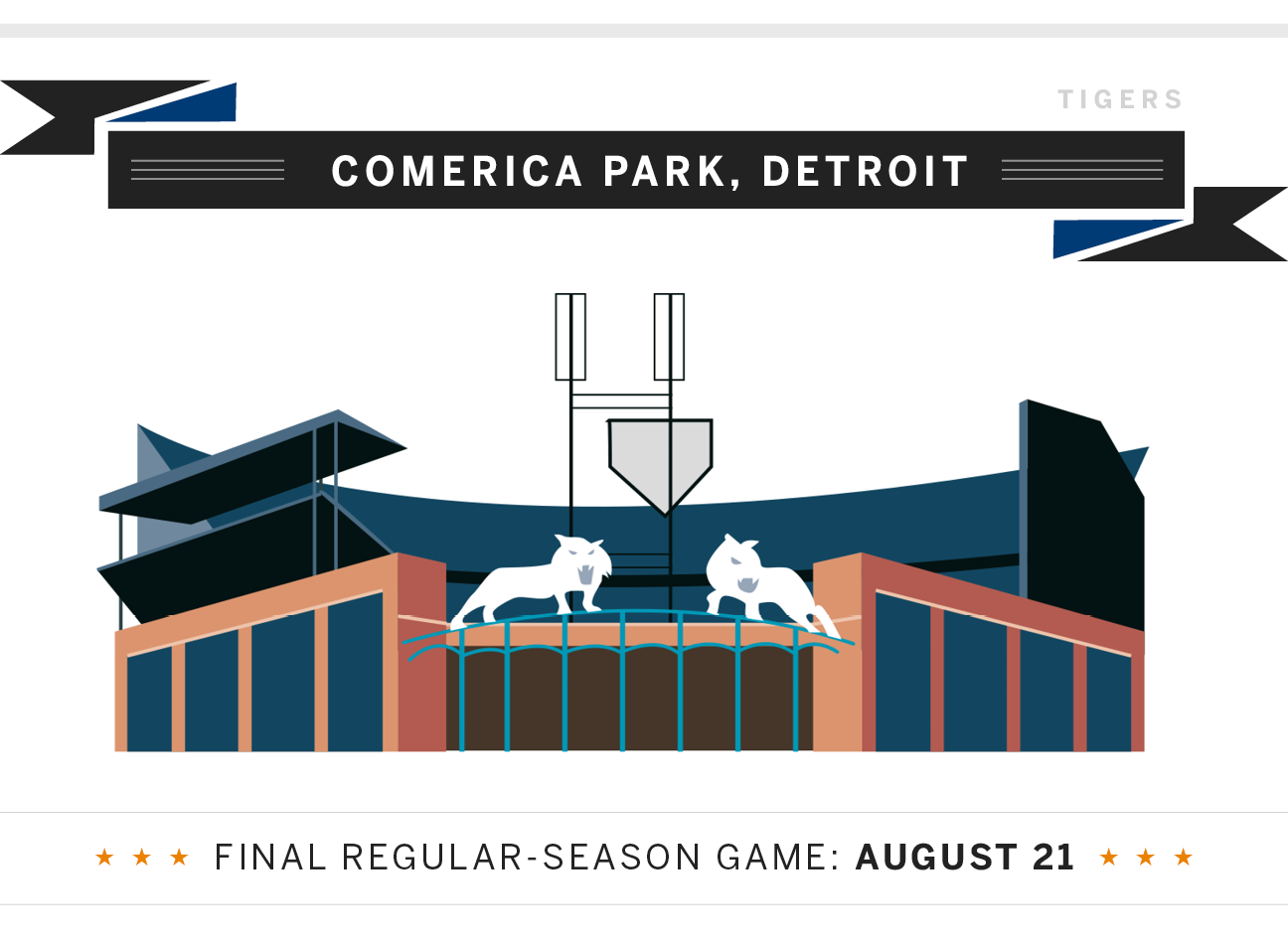 Best of Big Papi: Take your pick between a pinch-hit solo homer against reliever Jose Valverde that broke a tie in the ninth inning on May 29, 2011, and a three-run shot in the ninth against reliever Joba Chamberlain that turned a 3-2 deficit into a 5-3 victory on June 8, 2014.
Ballpark figures: 23 HRs, 60 RBIs, .330 BA in 59 games
The farewell: Although Ortiz has saved some of his most crushing blows for the Tigers (his grand slam in Game 2 of the 2013 ALCS still makes ex-Tigers honcho Dave Dombrowski wince), he was presented with a framed photograph from his 2005 All-Star Game appearance at Comerica Park. A video tribute included messages from Tigers general manager Al Avila, first baseman Miguel Cabrera and DH Victor Martinez. Privately, several Tigers players gave Ortiz a custom-made guitar from Venezuelan artisan Pablo Canela. As usual, though, Big Papi showed no mercy on the Tigers, going 7-for-12 with one double and two homers in the four-game series.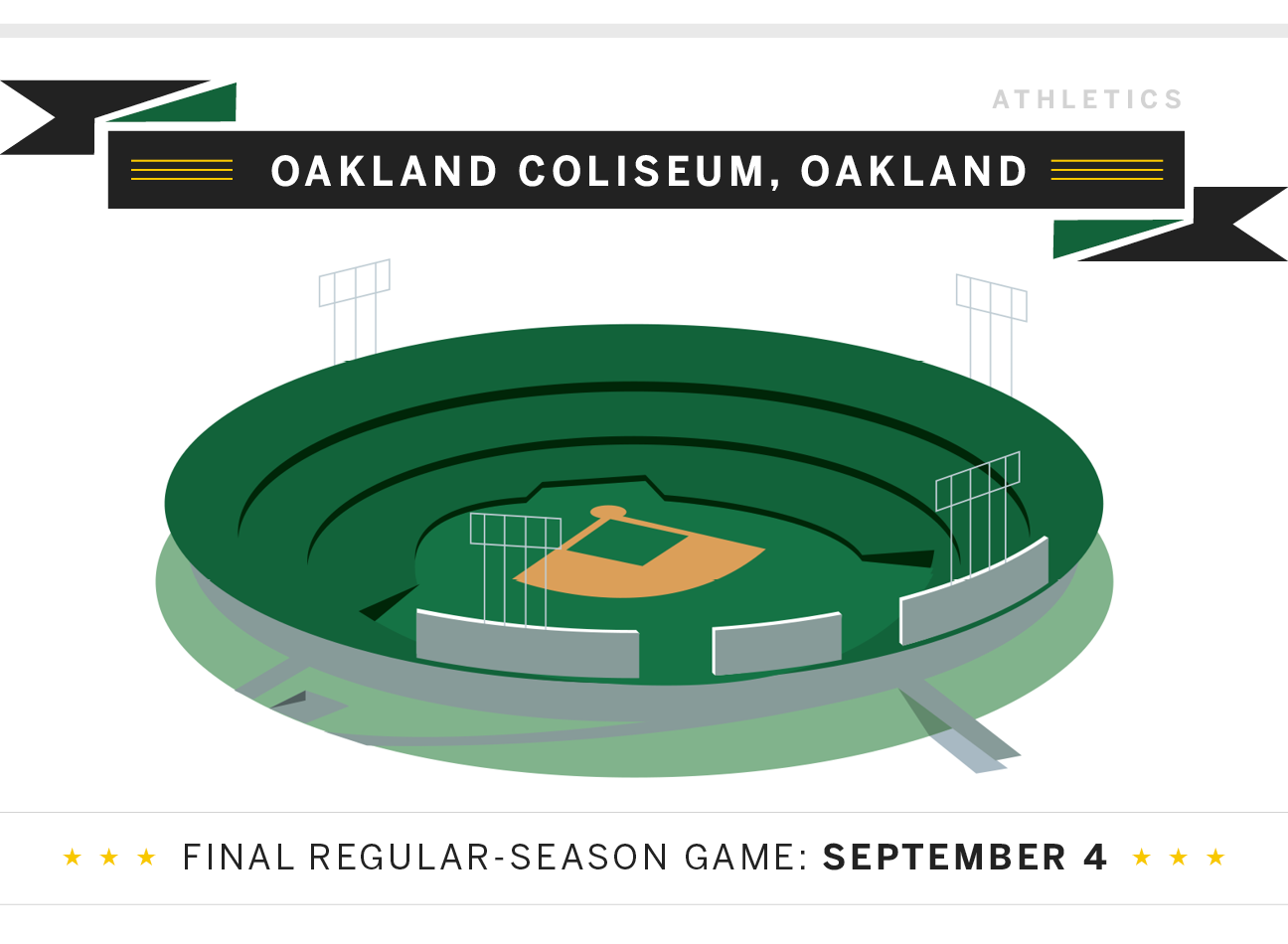 Best of Big Papi: How did you celebrate the Fourth of July in 2012? Ortiz smashed his 400th career home run, a solo shot inside the right-field foul pole against Oakland's A.J. Griffin in the fourth inning of a 3-2 Red Sox loss.
Ballpark figures: 9 HRs, 33 RBIs, .233 BA in 65 games
The farewell: You might say David Ortiz has aged like fine wine. Fine wine was a part of the pregame ceremony to honor the 40-year-old designated hitter on Sept. 3 as Ortiz and the Red Sox opened a three-game series at the Coliseum. Before the game, the A's paid tribute to him with a video. Then A's President Michael Crowley and manager Bob Melvin presented Big Papi, who's set to retire at the end of the season, a large bottle of cabernet. The Coliseum is one of the few ballparks in the majors in which Ortiz has not thrived: He came into the series as a career .219 hitter (49-for-224) in Oakland. -- Steve Kroner, Special to ESPN.com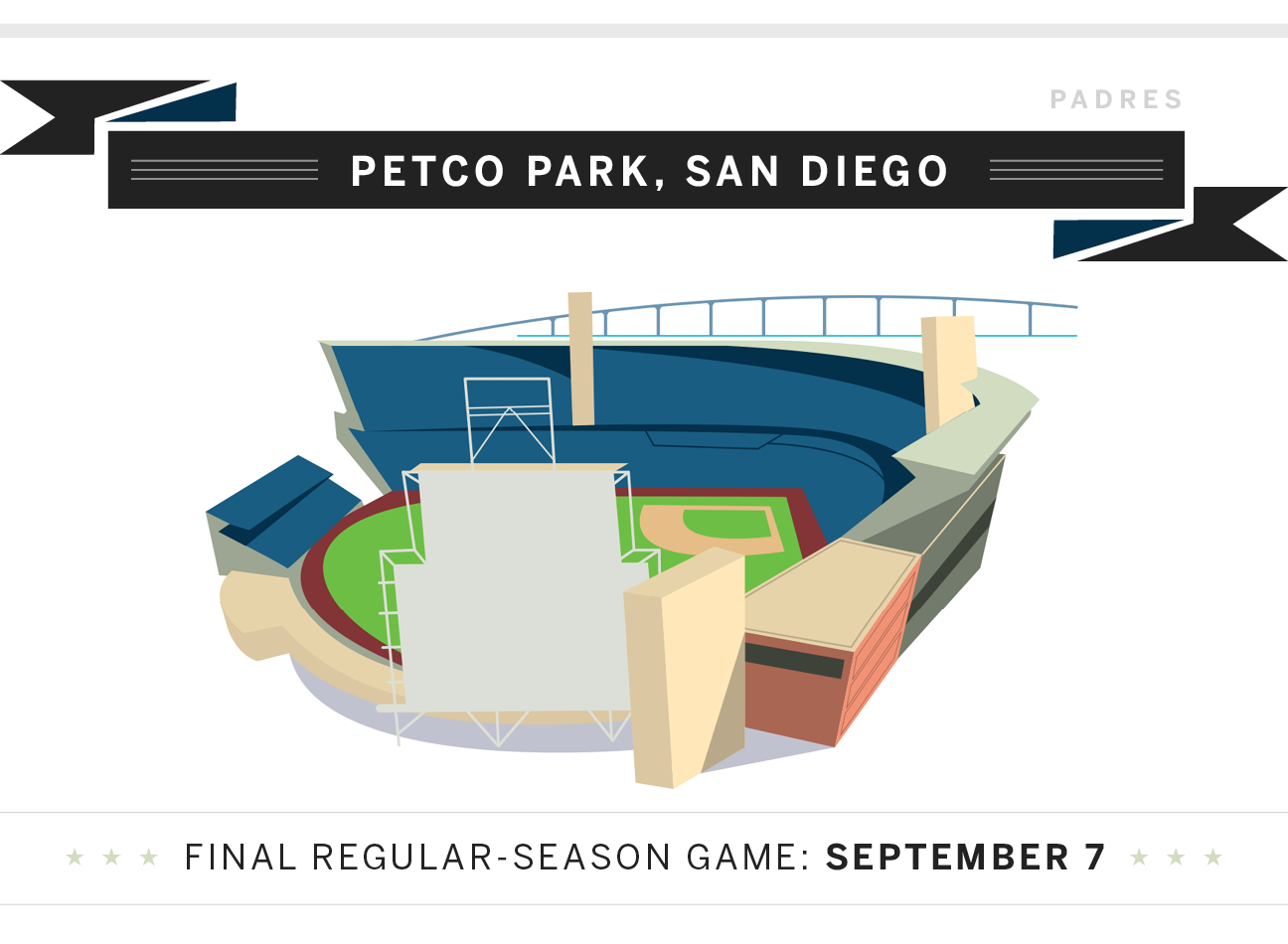 Best of Big Papi: Ortiz's only hit in San Diego was an RBI single off eventual Cy Young Award winner and future Red Sox teammate Jake Peavy on June 24, 2007. He said one goodbye here at the All-Star Game in July, but had another (limited) chance during a three-game series in September.
Ballpark figures: 0 HRs, 1 RBIs, .083 BA in 4 games
The farewell: After calling Ortiz's 100th, 200th, 300th, 400th and 500th home runs, it seemed fitting that popular ex-Red Sox broadcaster Don Orsillo emceed Big Papi's San Diego farewell. Now a voice of the Padres, Orsillo led a pregame ceremony in which Ortiz was gifted a custom surfboard with a photo of him from the 2016 All-Star Game. Asked if he has ever surfed, Ortiz said, "No, but I will now." Despite chants of "We Want Papi" from a pro-Red Sox crowd, Ortiz spent most of the interleague series on the bench. In his only pinch-hit at-bat, he popped out against Padres closer Brandon Maurer to end the opener, a 2-1 Boston loss.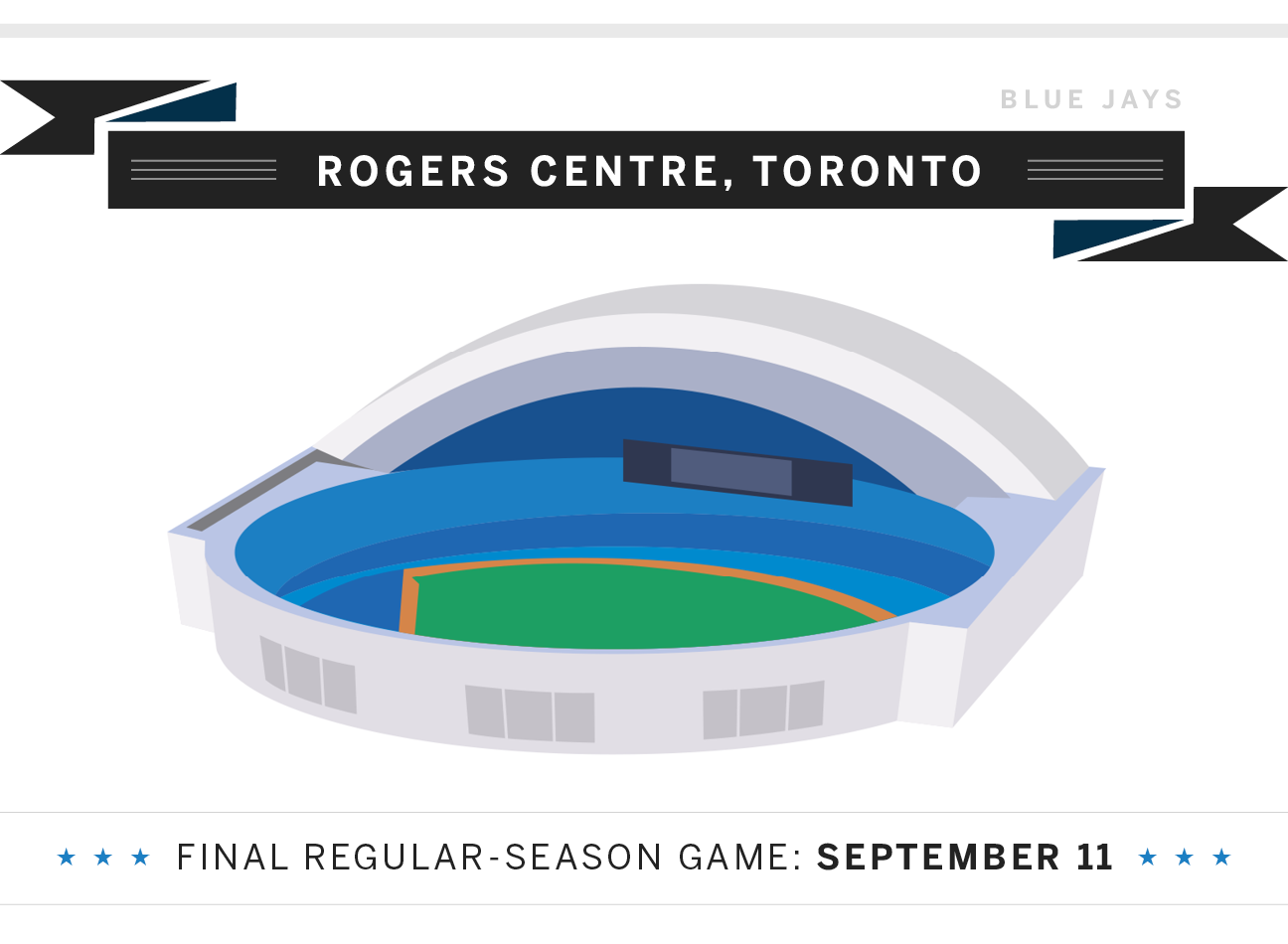 Best of Big Papi: No visiting player has hit more homers (39) than Ortiz. But it was also here that then-manager Terry Francona awkwardly used Mike Lowell to hit for a struggling Ortiz on April 20, 2010, a moment Big Papi later called "embarrassing."
Ballpark figures: 39 HRs, 102 RBIs, .263 BA in 118 games
The farewell: While most people retire to warmer climates, the Toronto Blue Jays made sure that David Ortiz would be comfortable if he spends some leisure time in Boston or north of the border during the winter. As has been customary during the Boston Red Sox designated hitter's final season, the Blue Jays presented parting gifts to Ortiz during his final regular-season trip to Rogers Centre. In this case, Big Papi received a big parka. Two of them, in fact. One is the Expedition Parka -- "standard issue," according to a press release, for scientists at the South Pole. And while that might be true, it's unclear why the Jays thought it might be, as the release states, "the ideal gift for the Boston Red Sox's own Big Papi." The jacket has a custom "David Ortiz Final Season" patch stitched to the sleeve. On the inside pocket, it's embroidered "Congratulations David Ortiz, From Toronto Blue Jays, September 9, 2016." The second jacket from luxury outfitter Canada Goose has the patch on the sleeve but not the embroidery. More important, in addition to the parkas, the Jays also made a generous 10,000 Canadian dollar (about $7,700) donation to the David Ortiz Children's Fund, which raises money to fight pediatric cancer in New England and the Dominican Republic.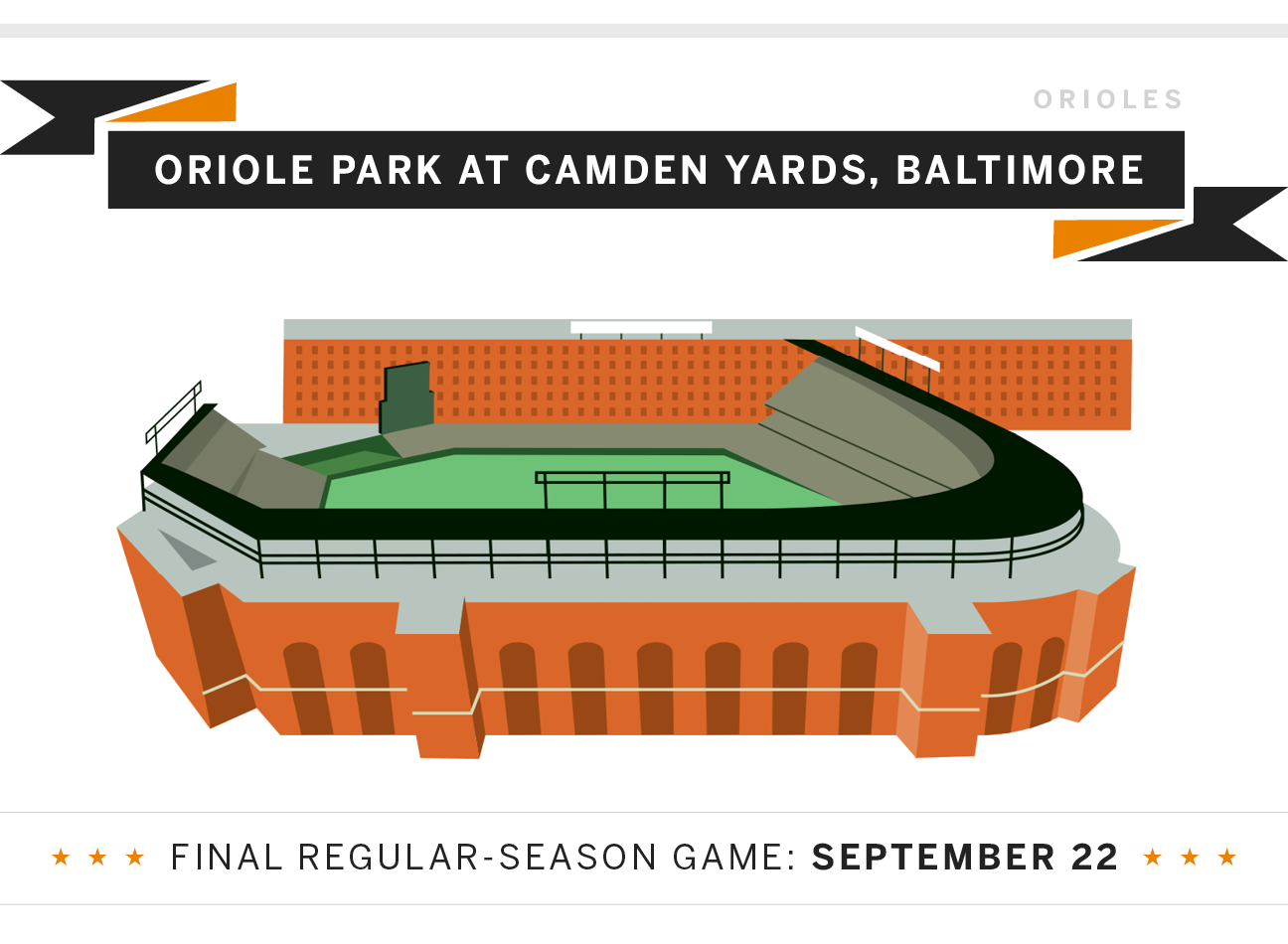 Best of Big Papi: In an all-time temper tantrum, Ortiz destroyed a dugout phone with his bat after disagreeing with plate umpire Tim Timmons over two called strikes in the seventh inning on July 27, 2013. He was fined $5,000 but not suspended.
Ballpark figures: 30 HRs, 88 RBIs, .262 BA in 122 games
The farewell: Talk about a good call. To mark Ortiz's final regular-season game at Camden Yards, the O's presented him with the remains of the dugout phone, missing half of its cover and mounted on a piece of wood. Ortiz laughed when he received the phone from Orioles center fielder Adam Jones, one of his closest friends in baseball, but didn't look amused when video of the tantrum appeared on the scoreboard. The Orioles also made a $10,000 donation in Ortiz's name to the World Pediatric Project to help critically ill children in the Dominican Republic.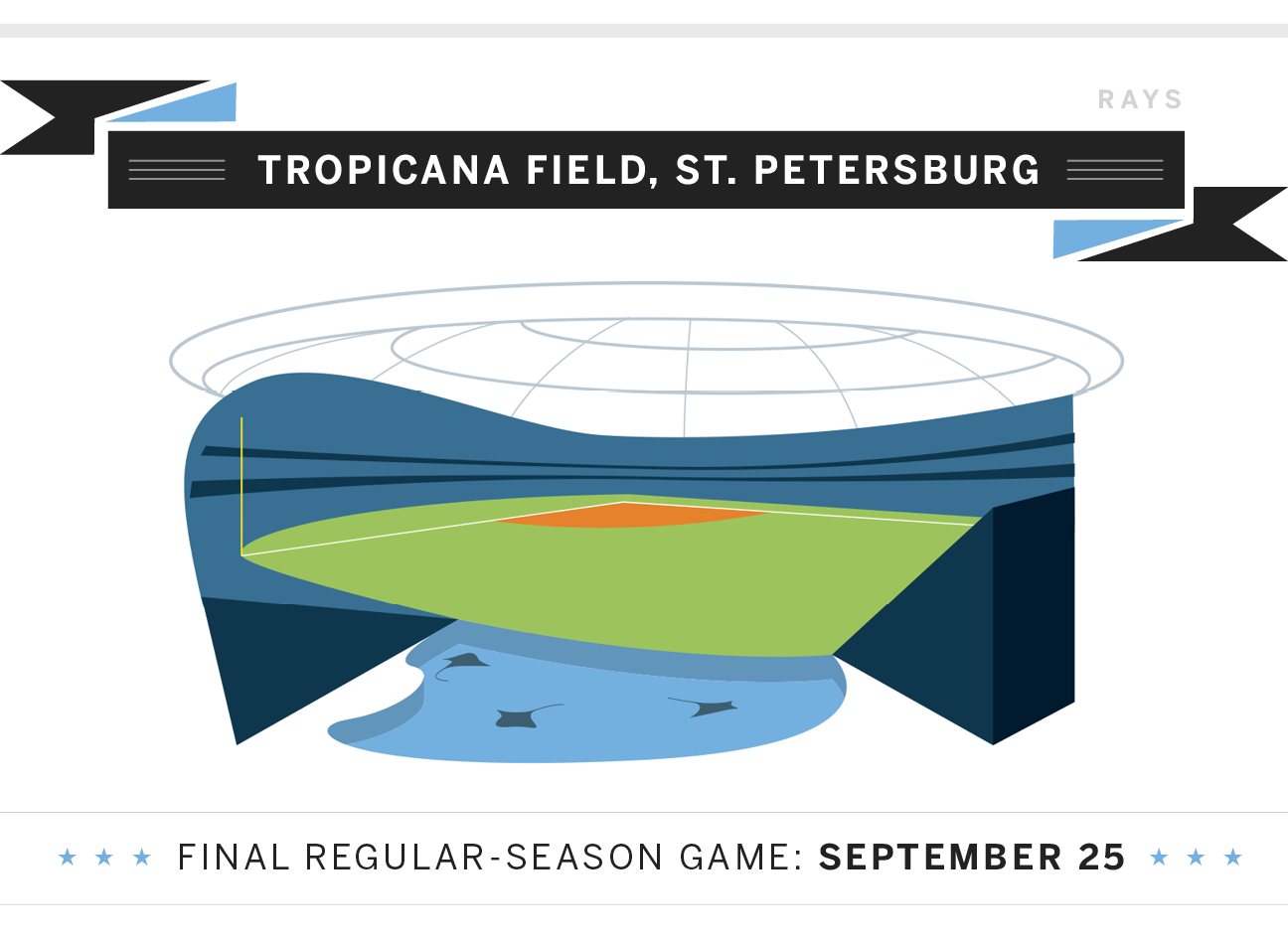 Best of Big Papi: Given the option to rest on Sept. 12, 2015, a Saturday night before a Sunday matinee, Ortiz asked into the lineup, then slugged two homers against Rays lefty Matt Moore. The second was also the 500th of his career.
Ballpark figures: 35 HRs, 90 RBIs, .270 BA in 121 games
The farewell: Following the tragic passing of Miami Marlins ace Jose Fernandez, Ortiz requested that the Rays cancel their pregame ceremony honoring his career. Instead, Chris Archer and Evan Longoria presented Ortiz his gifts in private before the game, giving him an oil painting commemorating his 500th career home run -- which he hit at Tropicana Field last year -- and 34 handmade Diamond Crown Maximus cigars.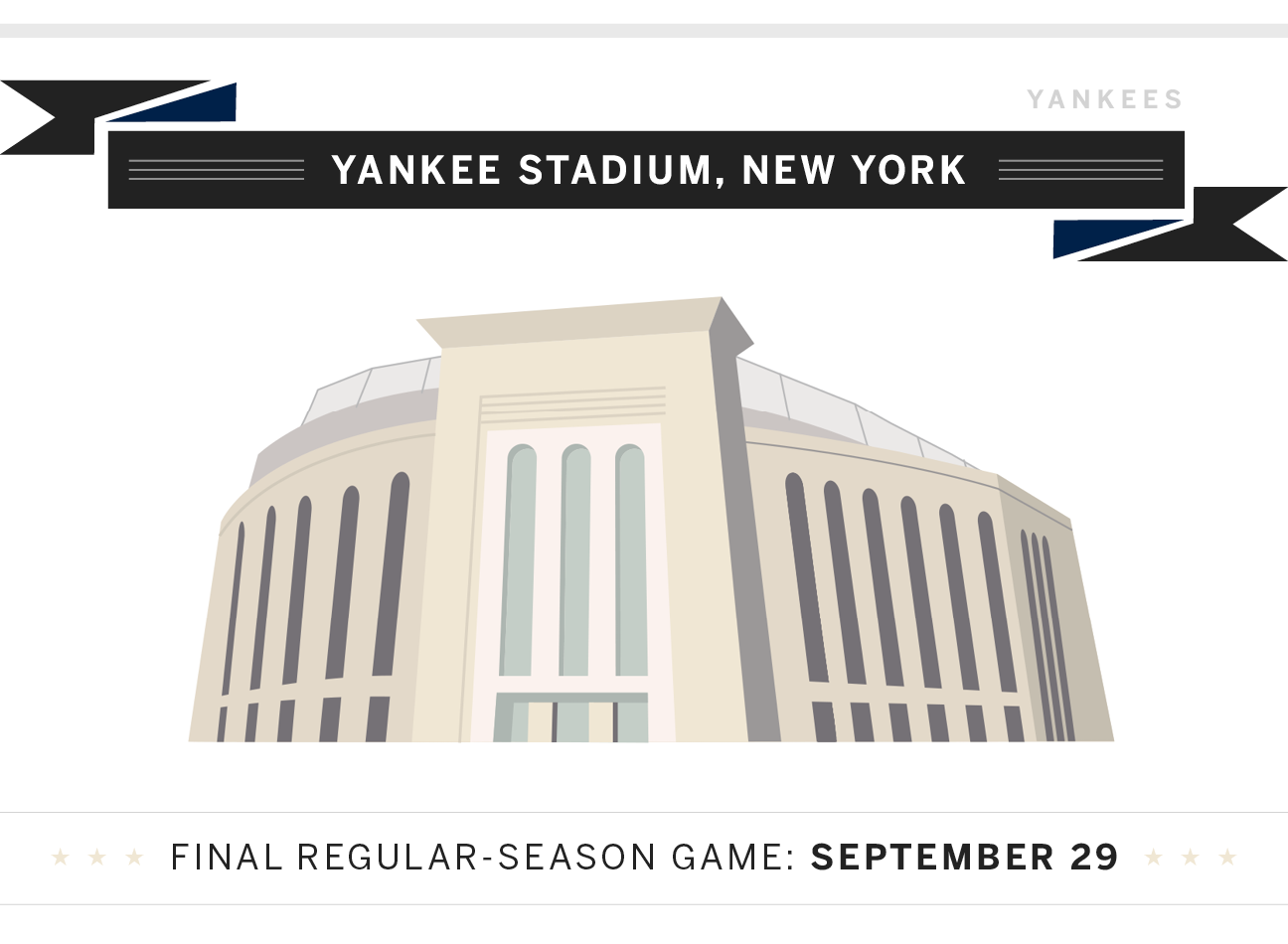 Best of Big Papi: When Ortiz took Kevin Brown deep in the first inning of Game 7 of the 2004 ALCS at the old Yankee Stadium, the greatest postseason comeback in baseball history felt like a fait accompli. Five years later, the Bronx was where he admitted to being "careless" about buying nutritional supplements but denied using PEDs. As for the new stadium, there was a standing ovation for Big Papi's Big Apple finale.
Ballpark figures: 15 HRs, 32 RBIs, .224 BA in 61 games (new stadium only)
The farewell: As Ortiz and his family walked onto the field before the series finale, public-address announcer Paul Olden said, "Tonight, the Yankees would like to put the rivalry aside for a few minutes and honor David Ortiz." In a simple, dignified pregame ceremony, they did exactly that, giving Ortiz a leather-bound book filled with handwritten notes from past and present Yankees, a gift that he said "blew my mind." Legendary former Yankees closer Mariano Rivera presented Ortiz with an oil painting of Big Papi tipping his cap at home plate at Yankee Stadium. Ortiz called it a "very professional" ceremony, and Red Sox manager John Farrell described it as "the most meaningful" tribute that Ortiz received during his farewell tour. Ortiz received a standing ovation before his final two Bronx at-bats and another as he jogged off the field after drawing a walk and being lifted for a pinch-runner. "It seems like everybody was happy that I'm leaving," Ortiz said.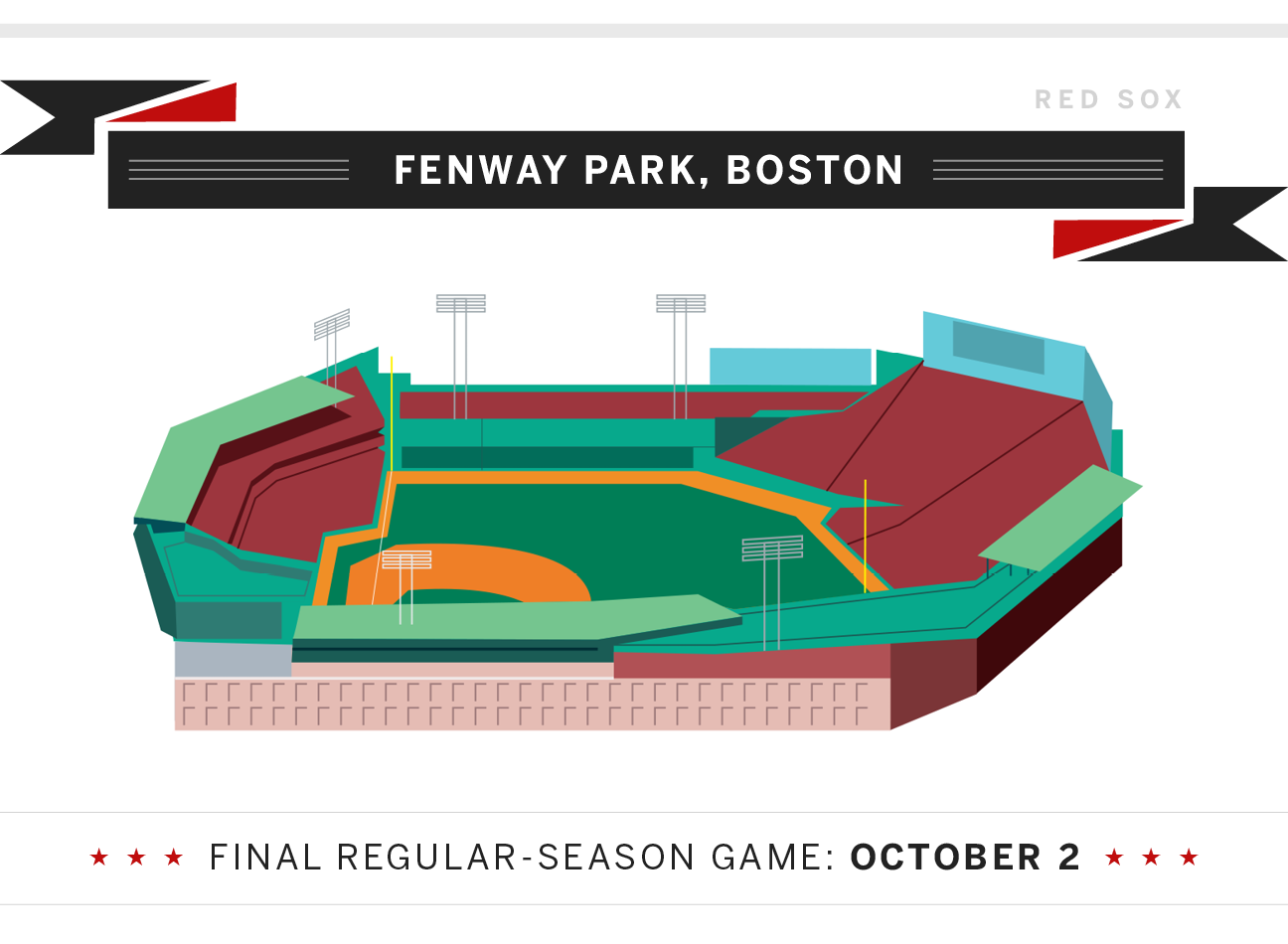 Best of Big Papi: Too many moments to count, from his 12th-inning walk-off homer to start the epic 2004 ALCS comeback against the Yankees to his Game 2 grand slam against the Tigers in the 2013 ALCS. But his "This is our [bleeping] city" speech on April 20, 2013, the first home game after the Boston Marathon bombings, had the greatest impact of all.
Ballpark figures: 222 HRs, 842 RBIs, .310 BA in 1,014 games
The farewell (Part 1): There was still a long way to go before Big Papi said goodbye to Fenway, but the (regular-season) Farewell Tour unofficially began on April 11, at the Red Sox home opener, where he was feted by Boston legends including Bobby Orr, Bill Russell and Pedro Martinez, and was stunned when his 15-year-old daughter Alexandra sang the national anthem.
The farewell (Part 2): In a (regular-season) send-off befitting a franchise icon, the Red Sox held a three-day tribute, with ceremonies before each game of the final series against the Blue Jays. Ortiz was feted for his contributions to the community, including his charitable work to fight pediatric cancer, and saluted by the New England Patriots, Boston Bruins and Boston Celtics. For Sunday's grand finale, the Sox put on a nearly 40-minute ceremony that hit all the right notes. Ortiz received a haul of gifts, including $1 million in donations to his charity from the Red Sox Foundation and team ownership. MLB commissioner Rob Manfred and Dominican Republic President Danilo Medina were in attendance, along with Massachusetts Gov. Charlie Baker, Massachusetts Speaker of the House Robert DeLeo and Boston Mayor Marty Walsh, who announced the renaming of a bridge and a street in Ortiz's honor. Twenty-four of Ortiz's former teammates from the 2004, 2007 and 2013 World Series teams returned to Fenway Park, with Pedro Martinez, Mike Lowell and Jonny Gomes holding the championship trophies. And the Red Sox announced they will retire Ortiz's No. 34 next season. Ortiz made an emotional speech, nearly breaking down when he mentioned his late mother. And when he thanked the fans, he got down on one knee and removed his cap.
But Ortiz also expressed relief that the tributes were over. He went 3-for-20 with six strikeouts over the final six games and admitted all the attention left him "exhausted." With the Red Sox headed to the postseason as the AL East champions, Ortiz was looking forward to simply focusing on hitting during the final month of his career.