Matt Centrowitz won the 1,500-meter race at the Rio Olympics to become the first American to win the gold medal in that event since 1908. Asked what it was like to win the only U.S. gold in the 1,500 since the Cubs last won the World Series, Centrowitz replied, "Nineteen-oh-eight. I don't know if anyone still is alive who was born then."
If they are still alive, hopefully they haven't rooted for the Cubs their whole lives. Because if they have, they will have experienced every aspect of sports misery.
Misery in sports is a mixture of long-term gloom from enduring decades of losing seasons as well as the heart-breaking torment of painful postseason losses which either keep you from winning the World Series or keep you from even reaching it. Which is worse: Six months of losing which repeatedly ruins entire seasons or as little as one minute of pain which will last for years, if not decades?
That's hard to say, but enduring both is the worst of all. Many of this year's postseason teams know this full well, given that eight have not won a World Series in at least 23 years and that their fans have gone a combined 426 years without celebrating a World Series victory (including Washington, where the city's last toast came in 1924, albeit with a different franchise).
Who will end the misery by winning the World Series? Impossible to say, considering the unpredictable nature of the postseason. But which fans have suffered the most? Here's a ranking of the misery which fans of those postseason teams have endured.
---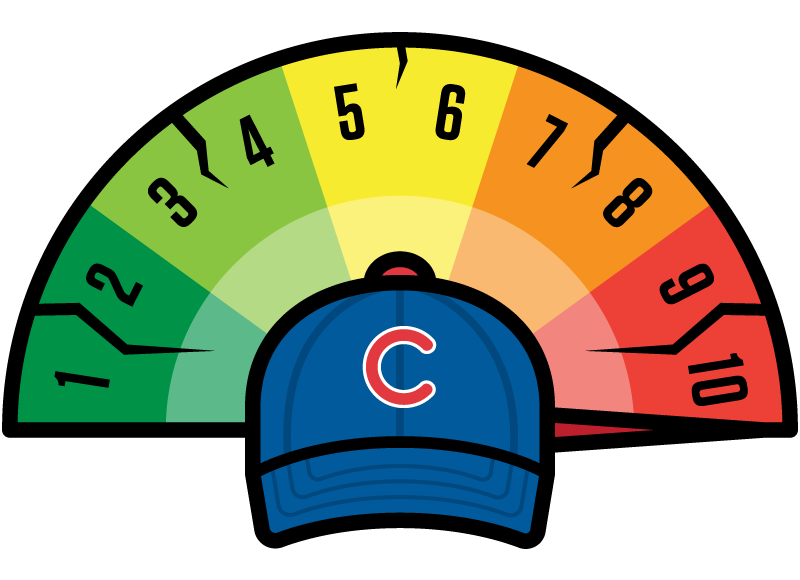 Misery rating: 10
The last time the Cubs won a World Series, Theodore Roosevelt was president, and the last time they played in a World Series was the year (1945) in which Franklin D. Roosevelt died in office. Cubs fans can only hope they return before having to wait for another Roosevelt in the White House. (Although some disgruntled voters might hope the latter happens soon.)
How rough has it been for Cubs fans? After losing the 1945 World Series, their team went another 39 years without reaching the postseason, finishing a combined 854 games out of first place. They finally returned in 1984, when they were one victory away from the World Series, only to lose the final three games of the NLCS (and watch the ball bounce between Leon Durham's legs). They were five outs from reaching the 2003 World Series in Game 6 of the NLCS, only to lose again (Alex Gonzalez botching that double play ball was far, far worse than the Bartman foul ball). And they got swept in last year's NLCS. They had the best record in baseball this year and are loaded with talent. And, as Centrowitz showed, this might be the year to end droughts that date back to 1908.
Then again, they are the Cubs.
WATCH: Misery moment -- The infamous Bartman play
---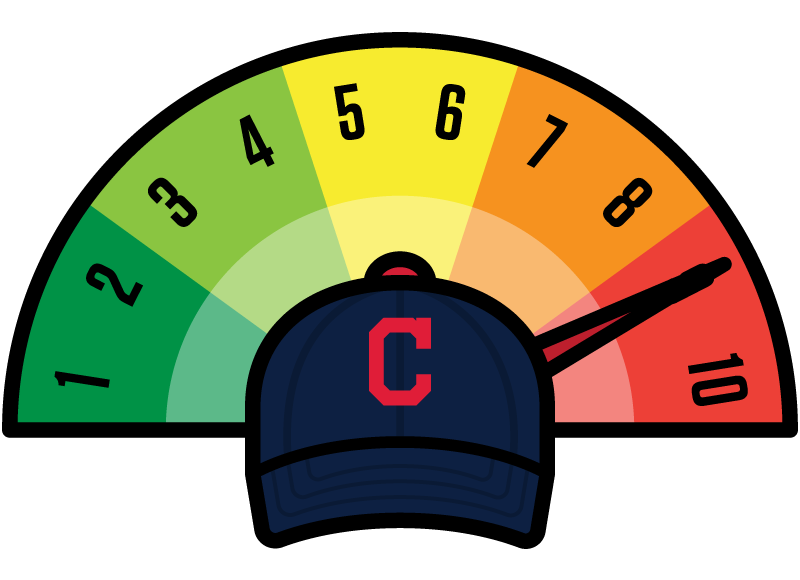 Misery rating: 9
Cleveland hasn't won a World Series since 1948, getting swept in the 1954 series after winning a then-American League record 111 games (though it probably was worse for Seattle fans when the Mariners didn't even reach the World Series after winning a record 116 games in 2001). Their decades of failure were such that they became the focus of the 1988 movie "Major League," in which a fictional Indians franchise was so awful it had Corbin Bernsen as its third baseman.
That changed after 1994's "Major League II" when the Tribe reached the World Series the next year. They lost, of course, and lost again in 1997 despite leading by a run entering the bottom of the ninth in Game 7 (damn you, Jose Mesa!). Still, watching 1998's third installment of the movie series, "Major League: Back to the Minors," might have been just as painful. Cleveland fans were overwhelmingly supportive during that era, selling out their stadium for 455 consecutive games from 1995 to 2001. Since then, attendance has plummeted. Despite winning the AL Central, Cleveland was 28th in attendance this season, less than half of what the Cubs drew. Do they just not care anymore or are they too crushed by nearly seven decades of misery to get to the ballpark?
Whichever, hopefully the misery ends before we have to see a "Major League IV."
WATCH: Misery moment -- Mesa costs Indians '97 Fall Classic
---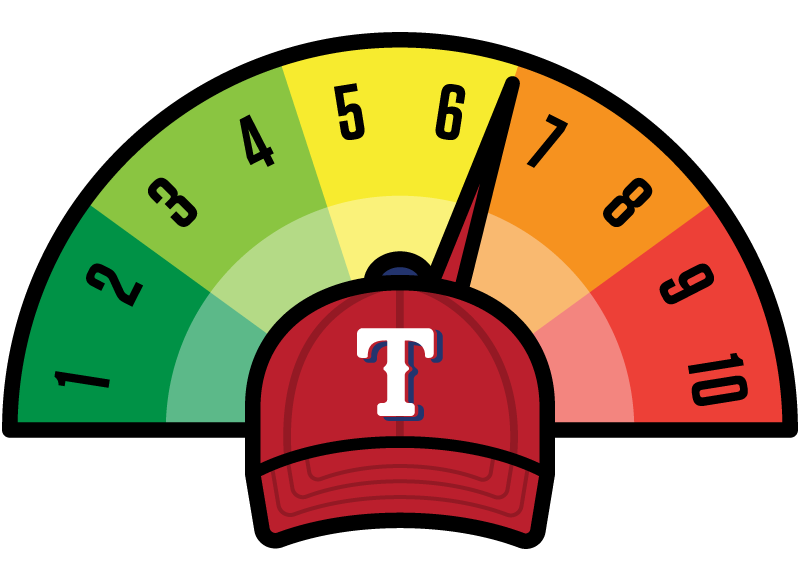 Misery rating: 6.5
The Rangers went 24 seasons without reaching a postseason and another 14 without reaching the World Series. And when they finally played in the World Series in 2010, they lost. But the next year they returned, and were just one out from winning the series in Game 6 ... only to lose again after right fielder Nelson Cruz could not catch a fly ball on the warning track. That loss was so miserable that Rangers broadcaster Eric Nadel says the first question many fans ask him is, "Have you gotten over Game 6 yet?"
The Rangers also lost the 2012 AL West championship when Josh Hamilton dropped an easy fly ball in the final game of the season. And they blew a 2-0 lead to Toronto in the division series last year. They had the best record in the American League this year, but fingers crossed they don't need an outfielder to catch a crucial fly ball this October.
WATCH: Misery moment -- Freese rocks Rangers, sends Series to Game 7
---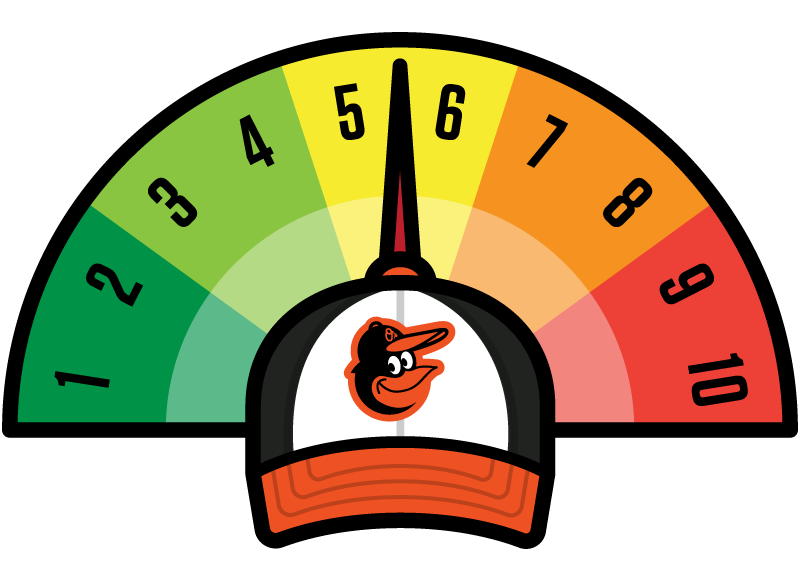 Misery rating: 5.5
The Orioles had only six losing seasons and reached the World Series five times in their first 26 years in Baltimore. But few fans under the age of 40 can recall that. The Orioles haven't been to the World Series in 33 years. They also went through the horrible Derek Jeter/Jeffrey Maier non-home run in the 1996 playoffs (and Cubs fans whine about Bartman). And while they got to enjoy watching Cal Ripken Jr. play every day for 16 years, few under the age of 25 can remember that.
At least they still get to sit inside gorgeous Camden Yards and enjoy eating at Boog Powell's barbecue pit.
WATCH: Misery moment -- Maier's catch costs O's
---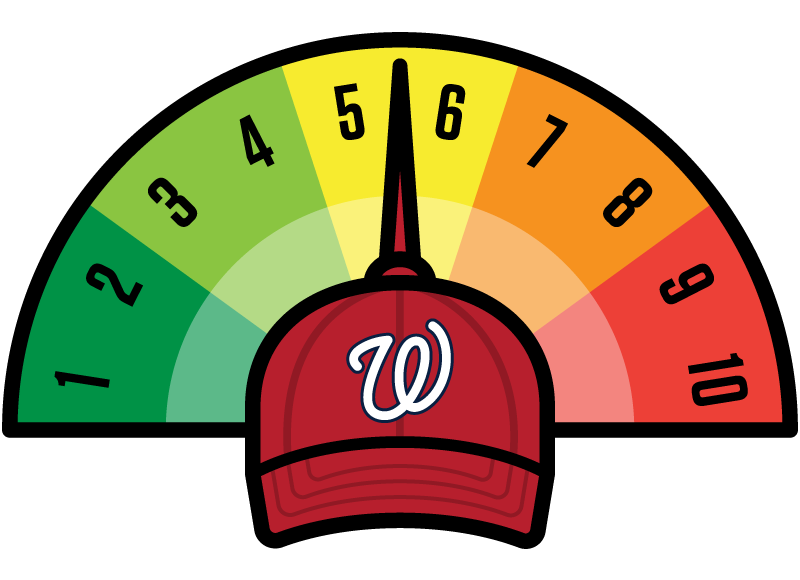 Misery rating: 5.5
On the one hand, this franchise has been in existence for 48 seasons without ever reaching the World Series. On the other hand, the club's first 35 years were in Montreal, where it no longer plays and where old Expos fans probably dislike the Nationals as much as they do Jeffrey Loria. So Nationals fans have only gone a dozen seasons without a World Series appearance, which means their misery level is pretty low, especially while watching their star players.
Then again, Washington fans have twice had a team taken from them. After 60 years in D.C., the Senators moved to Minnesota following the 1960 season and became the Twins. A new Senators expansion team started right away in 1961 but lasted barely a decade before moving to Texas and becoming the Rangers in 1972. That raises the misery rating back up. Cubs and Indians fans have endured a lot, but at least they never had their team taken from them.
WATCH: Misery moment -- Storen blows it for Nationals
---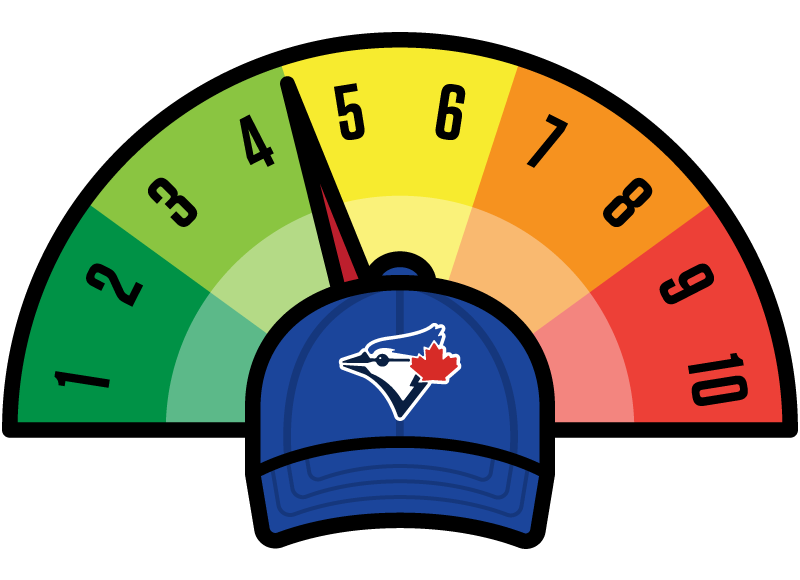 Misery rating: 4.5
The Blue Jays reached the postseason after just eight seasons and then appeared to be ready to dominate the league in a Yankees-like fashion when they won consecutive World Series in 1992 and '93. No wonder they were drawing more than 4 million fans per season. Since then, however, Toronto hasn't returned to the World Series and went 22 years before they got back to the postseason last October (only to lose the ALCS to Kansas City).
Oh well. It could be much worse. They had those consecutive World Series wins. And the Toronto Maple Leafs haven't reached the Stanley Cup Finals for an NHL-record 48 years.
WATCH: Misery moment -- Bautista's throw to wrong base
---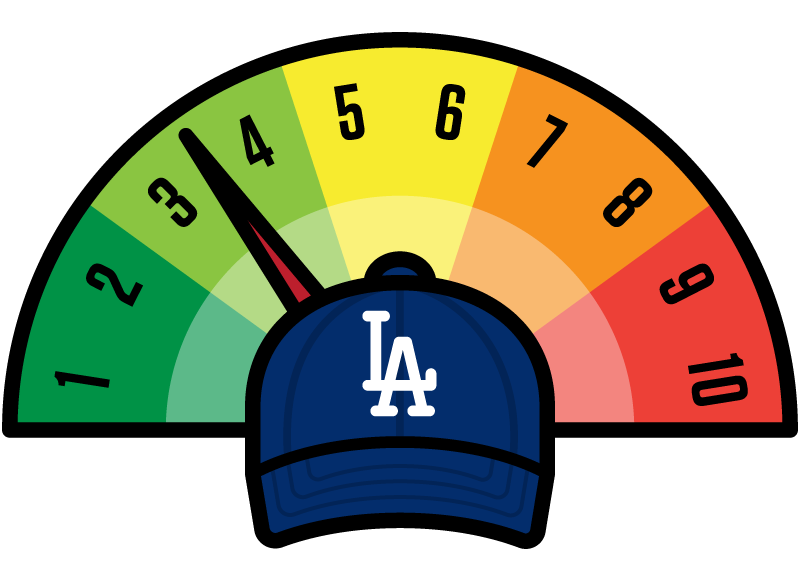 Misery rating: 3.5
When the Dodgers won the 1988 World Series, no other National League team could match their 18 total trips to the Fall Classic. They haven't returned since and have been overtaken by the Cardinals and their hated rival, the Giants, for World Series appearances. While they have reached the postseason nine times during that span, they have won only eight games (can they please send up Kirk Gibson to pinch hit for someone?).
In other words, the Dodgers have basically returned to their pre-1956 "Dem Bums" days in Brooklyn. No wonder their fans leave Dodger Stadium in the seventh inning. And worst of all, L.A. fans won't get to hear Vin Scully's voice soothe a Dodgers loss ever again.
WATCH: Misery moment -- Kershaw surrenders lead on Adams' homer
---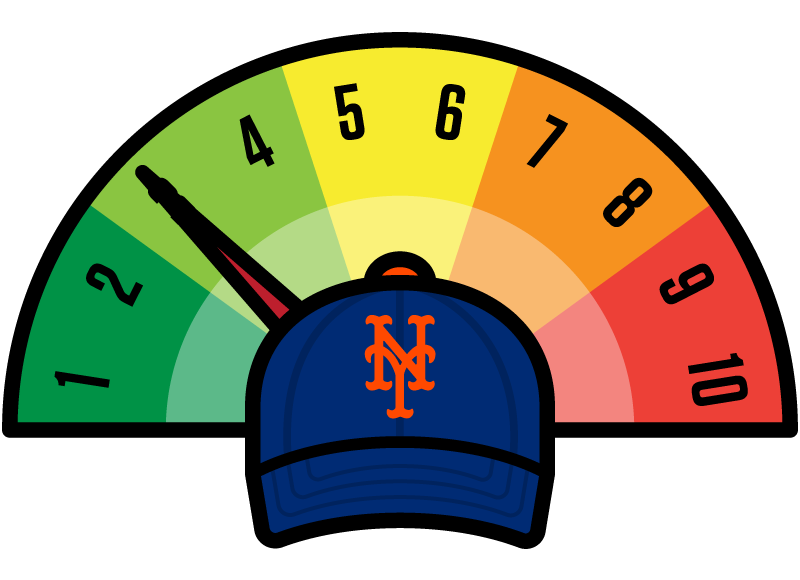 Misery rating: 3
There is often attention on Mets fans' misery, which has certainly been much greater than their cross-city rivals (did the Yankees ever have four consecutive 100-loss seasons?). But even though it has been 30 years since the Mets won a World Series, at least they did win it in 1986, and in 1969 too, which is something well beyond what many of their fellow postseason competitors can claim. They've also been back twice in the past 30 years, in 2000 and 2015. So Mets fans have never had to wait longer than 15 years for a World Series.
And while it's never fun to lose the World Series (especially to the Yankees, grrrrrr ... ), Cubs fans certainly have no sympathy for New York's loss to the Royals last year.
WATCH: Misery moment -- Beltran watches series slip away
---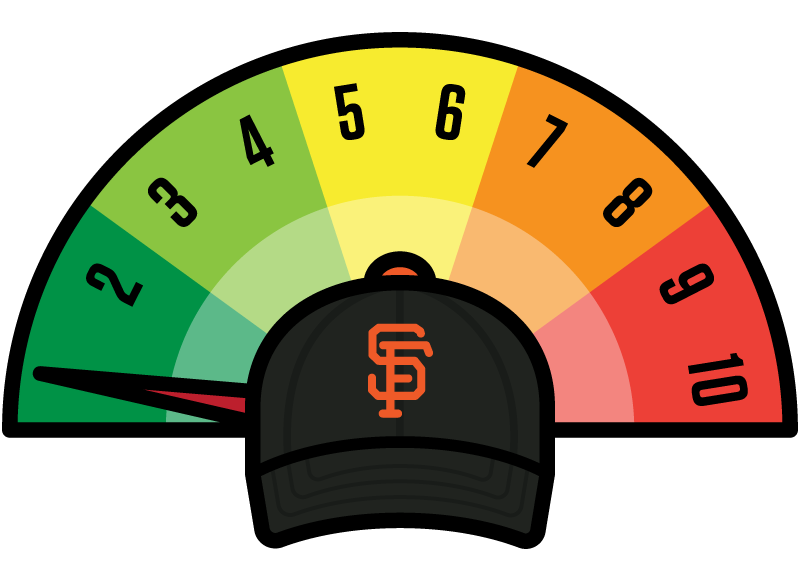 Misery rating: 1
San Francisco fans endured as much (maybe more) misery as anyone else during the first 50-plus years the Giants were in their city. They lost the seven-game World Series in 1962 ("Why couldn't McCovey have hit the ball even two feet higher?"), got swept in 1989 when an earthquake ravaged the city and blew a three-games-to-two lead in 2002 despite being ahead 5-0 in the seventh inning of Game 6.
Their team almost moved away several times too. But their high misery rating was erased with their World Series championships in 2010, 2012 and 2014, giving them more championship rings than any other team (except one -- see below) this century. Plus, this is an even-numbered year, so will they win again? Don't stop believin'!
WATCH: Misery moment -- Glaus' Game 6 double in 2002
---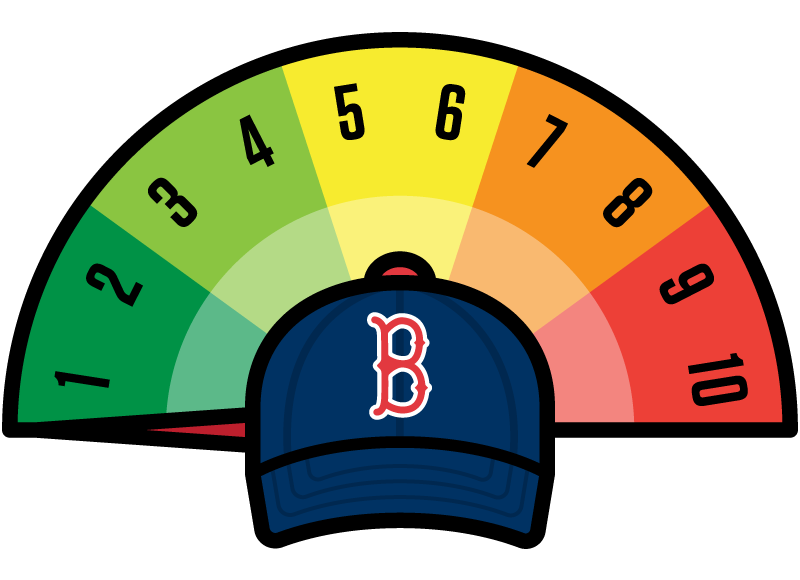 Misery rating: 0.5
Yeah, those Boston fans have really, really suffered. They haven't won a World Series in three years and have won only three in the past dozen years. They also have put up with eight losing seasons in the past half-century (the Cubs have had that many in just the past 14 years). And their team plays in glorious Fenway Park.
Oh, the agony!
WATCH: Misery moment -- Buckner's between-the-legs blunder