You just want to know who is going to win the World Series and who the hero will be, but we can't tell you either one. What we can tell you is who will be in a position to be the hero, and why.
In exactly two sentences apiece, here is your guide to all 50 players on the Boston Red Sox and Los Angeles Dodgers in this World Series, loosely organized by how prominently each player should figure into his team's hopes and plans.
1. Mookie Betts, RF/superstar, Red Sox. At this point, it's impossible to say anything negative about Betts, except for when you're forced to temper somebody else's most outrageous hyperbole -- e.g., "I'm afraid I have to correct you when you say that Mookie Betts was the best player in baseball this year and was worth 74.8 WAR, when he was actually the best player in baseball and produced 10.9 WAR." He's good at literally everything, literally every thing, so we'll just settle for telling you that he plays the shallowest right field in baseball.

2. Justin Turner, 3B/delight, Dodgers. Turner (fractured wrist) didn't make his debut until May 15 and still ended up leading a team with a $180 million payroll in WAR. In an era in which strikeouts are rising incessantly, and the conventional wisdom is generally that strikeouts are no impediment to being a great hitter, it's interesting to see Turner and a handful of other offensive superstars (Lorenzo Cain, Alex Bregman, Anthonies Rendon and Rizzo) significantly cutting their strikeout rates.
3. Chris Sale, SP/ace, Red Sox. If the Red Sox hadn't been on the road to 108 wins this summer, with a fairly comfortable lead in the American League East, Sale probably would have started a few more games and easily cleared the 162-inning threshold that makes a season "qualified." In that case, we'd be talking about the pitcher who just set the record for strikeouts per nine innings, and also probably the AL Cy Young -- though even with just 158 innings we can argue that Sale might have the best primary pitch, the best secondary pitch and the best third pitch in baseball.
4. Clayton Kershaw, SP/legend, Dodgers. As Kershaw moves into his older age, and his fastball trends downward toward 90 mph, you're going to hear a lot about how he's having to get outs differently, and at this point, that means: fewer fastballs, significantly more sliders, more pitches on the outer part of the plate rather than the inner, and more pitches low in the zone than up. His Game 2 start in the National League Division Series was the only one this postseason in which a starter worked into the eighth, though if I'm honest with myself, I'm mostly living these days to see those moments when Kershaw and Sale come into urgent, late-series games in relief.
5. J.D. Martinez, DH/slugger, Red Sox. A lot of leading the league in RBIs is inheriting a lot of baserunners, but RBI leader Martinez really was a superb run producer, driving in a higher percentage of his baserunners -- about 20 percent -- than any major league regular this season. Fastballs thrown 95 mph or harder are about twice as frequent in the postseason as in the regular season (better pitchers, shorter outings, maybe more adrenaline and higher stakes, etc.), so it's worth noting that Martinez hit .364/.462/.568 against pitches of 95 mph or more this season, which makes for the sixth-best wOBA against high velocity in baseball.
6. Manny Machado, SS/rental, Dodgers. By the advanced defensive metric DRS (used in Baseball-Reference.com's WAR model), Machado was the worst regular shortstop in baseball while an Oriole this year, and a very good one with the Dodgers -- a gap such that over a full season Baltimore Manny would allow 40 more runs than Los Angeles Manny. I don't know, man, I just know he cranks dingers.
7. Andrew Benintendi, LF/No. 2 hitter, Red Sox. Without testing the specifics of this description too thoroughly: Benintendi is basically a 60th-percentile major leaguer at every single skill, from running speed to plate discipline to exit velocity, and that lack of exploitable weaknesses has the cumulative effect of making him a 75th-percentile major league regular. Maybe nobody had more reason to root for the Brewers in the NLCS than Benintendi, a career .234/.310/.331 hitter against left-handers who will now have to face a Dodgers rotation that's 75 percent southpaws and a Dodgers bullpen with three more of them.
8. Walker Buehler, SP/future ace, Dodgers. Buehler threw five innings in 2016 (his pro debut), 98 in 2017 and already 170 this year, but he has thus far neutralized any concerns that the league is catching up to him or that he's physically wearing down. October actually has been his highest-velocity month of the season, and he might have benefited from an adjustment he made midsummer to better differentiate his secondary pitches.
9. Craig Kimbrel, RP/closer, Red Sox. In 28 innings since the All-Star break -- including the postseason -- Kimbrel has walked 21 batters, with a 5.14 ERA and a 59 percent strike rate that's troublingly distant from his 65 percent career rate. But he's also got the lowest career ERA in post-dead ball history (by a lot, actually), so at this point the Red Sox closer might be a Mariano-level World Series asset, and he might be a humongous liability looming at the end of each game, and there's absolutely no way of knowing which one until it's done.
10. Cody Bellinger, 1B/CF, Dodgers. Bellinger must be the first player in history to play 162 games while basically in a platoon, a testament both to his versatility (who ever heard of a 1B/CF?) and to manager Dave Roberts' commitment to using every inch of his bench to out-depth other teams. Sample-size reasons make this next bit almost certainly meaningless, but here goes: Pinch hitting is a skill that not every hitter develops equally, and Bellinger is 0-for-14 in that role this year.
11. Xander Bogaerts, SS/cleanup hitter, Red Sox. A lot of driving in 100 runs is inheriting a lot of baserunners, but Bogaerts really was a superb run producer, driving in a higher percentage of his baserunners -- almost 20 percent -- than all but two major league regulars this season. He has become a much stronger, more dangerous hitter, jumping from 155th on the exit-velocity leaderboard in 2017 to 49th in 2018.
12. Kenley Jansen, RP/closer, Dodgers. Jansen wasn't nearly the unhittable force this year that he had been since his Dodgers debut, shedding almost a third of his strikeouts while doubling his career high in home runs allowed. When he's right -- as he has been in 6⅔ postseason innings -- he'll throw his cutter for more strikes than any pitcher in the game and induce some of the league's weakest exit velocities, often without having to turn to a second pitch.
13. Rick Porcello, SP/workhorse, Red Sox. Porcello is still misunderstood a bit, as a sinkerballer (he throws more four-seamers and sliders now), as a guy who works low in the zone (he evenly splits between high and low these days), as a Cy Young winner (which he is, but he's been a league-average innings-eater in every other season of his career, including the past two). In the modern game, that means he'll have a short leash in postseason games he starts but, if the series gets urgent, be a potential weapon out of the bullpen, where his fastball gains a full tick.
14. Max Muncy, 1B/arguably best hitter, Dodgers. Also probably not worth mentioning, for sample-size reasons, but Muncy -- who, we should note, was the fifth-best hitter in baseball this year -- has been as good at pinch hitting as Bellinger has been bad, going .269/.441/.615 in 34 trips. The Dodgers had by far the most valuable collection of pinch hitters in baseball this year, and beside Muncy they had these "platoon" guys regularly coming off the bench: Chris Taylor hit .313/.353/.625 in the pinch during the regular season; Enrique Hernandez hit .261/.370/.565; Matt Kemp .346/.370/.538; Joc Pederson .269/.394/.500; and Yasiel Puig .294/.294/.529.
15. Jackie Bradley Jr., CF/defensive star, Red Sox. Bradley isn't really that fast, and he plays a position that generally puts a big premium on rabbit speed, but he's so good at playing the position -- at getting jumps, taking clean routes, collecting anything he can reach, playing baserunners and delivering strong, accurate throws -- that he has been one of the elite defenders at the position. If I may quote another writer (the Boston Globe's Alex Speier) on the topic: "Had Immanuel Kant's Teutonic ruminations on aesthetics transpired roughly 250 years later than his mid-18th-century prime, he might have used Jackie Bradley Jr.'s defense to illustrate the distinction between, and perhaps even reconcile, the distinction between the beautiful and the sublime, thus effectively wiping out an entire philosophical discipline."
16. Chris Taylor, CF/INF, Dodgers. There are a lot of athletic players in this series, a lot of strong players who also move well, but there isn't really any true blazer, which makes Taylor -- who ranked just 82nd on Statcast's sprint speed leaderboard -- the fastest runner on either roster. He might not be fast the way Billy Hamilton or Trea Turner is fast, but he's an exceptionally alert and aggressive baserunner, and his 30 "bases taken" -- those extra bases taken on fly ball outs, passed balls and wild pitches -- were the second-most in the majors this year, according to Baseball-Reference.
17. Ryan Brasier, RP/setup man, Red Sox. Eight years ago, Brasier threw a no-hitter for Double-A Arkansas, and as he wasn't much of a prospect at the time, I wrote, "Even if this is the highlight of his career, he's pretty far ahead of where any of us got." That held up through his 30th birthday last summer, after which he left Nippon Professional Baseball, landed back here in Triple-A, resurfaced in Boston throwing 98 mph and rode an outlandishly low BABIP to the league's sixth-lowest ERA and a job as Boston's primary setup man.
18. Hyun-Jin Ryu, SP/ERA leader, Dodgers. Ryu's fastball isn't notable -- it's not that fast, it doesn't have that much spin or movement -- but his ability to command it in 2018 made all the difference. Batters had slugged .696 against it in 2017, but .333 in 2018; Ryu threw it in the zone just 47 percent of the time in '17, but 57 percent in '18; and with that pitch under his command, the rest of his excellent four-pitch mix worked.
19. David Price, SP/richest person, Red Sox. Most of Price's career postseason numbers -- 8.5 K/9, 2.3 BB/9, .286 BABIP -- are actually right in line with his career regular-season numbers (8.7, 2.5, .289), and against much better hitters. The only exception is that he has given up home runs twice as frequently, and we're all unqualified to say whether he really did have a postseason block concentrated in roughly seven pitches spread out across 362 batters -- and, if he did, whether it's still there, following his breakthrough, series-clinching gem last week.
20. Kenta Maeda, RP/setup man, Dodgers. Relievers don't really need four pitches, so when Maeda moved to the bullpen he got to junk his curveball and throw a lot more sliders -- a pitch that, for Maeda, gets dramatically more strikes, chases and whiffs than its humpier colleague. The difference isn't obvious in his ERA, but there's a reason the Dodgers trust Maeda with the highest-leverage setup moments: He basically quit walking batters, and his overall whiff rate jumped about 30 percent out of the pen.
21. Mitch Moreland, 1B/surprise All-Star, Red Sox. If the Red Sox weren't any good, Moreland -- an old, slow first baseman with a low batting average and only moderate power, who costs enough money for it to count and offers little upside beyond what's there -- might well be cited as shorthand for their bad roster construction. Since they are really, really good, he's instead a great example of how far a team can go if it simply fills every spot on the roster with somebody who can keep rallies going and catch the ball without making anybody mad in the clubhouse or costing $30 million.
22. Yasiel Puig, RF/energy, Dodgers. It probably should have been Puig, not Bellinger, who won the NLCS MVP award, as he not only hit .333/.364/.619 in the series but had, by Championship Win Probability Added, the biggest single hit so far in this year's postseason. He'll do at least four things this World Series that will be saturation-GIF'd into your social media feeds, and I'll just go ahead and predict them: He'll celebrate a hustle double by eating a bug; he'll crash into the stands, land in a fan's lap, and then spend an awkwardly long time stroking the fan's hair; he'll make up a new word for "groin strain"; and he'll throw somebody out from the warning track.
23. Nathan Eovaldi, SP/trade-deadline acquisition, Red Sox. Here's how often the 20 pitchers with the fastest fastballs in the game throw the pitch: 50 percent, 54, 39, 56, 56, 60, 52, 58, 52, 61, 57, 59, 58, 61, 64, 59, 57, 55, 61, 59. Eovaldi, who used to throw his heater 70 percent of the time, is that outlier 39, and his fastball works much better now that it's complementary to a somewhat slower, but more severe, cutter.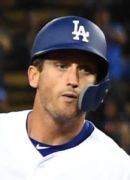 24. David Freese, 1B/lefty-masher, Dodgers. By Championship Win Probability Added, Freese is -- get this -- the most important postseason hitter of the 21st century. Given how the Dodgers use their roster, and Freese specifically, it's quite possible that he'll get 10 at-bats in the series and seven of them will come against Sale, the best pitcher in the world.
25. Rafael Devers, 3B/wunderkind, Red Sox. Devers is a 21-year-old with some real flaws -- clunky at third base, undisciplined at the plate, bad at making contact in the zone, good at making contact out of the zone -- but he will almost certainly someday be a star capable of carrying the Red Sox to a World Series. The irony is that, even with these flaws, he's already kind of doing it in short bursts, batting .355/.417/.615 in 36 postseason plate appearances.
26. Rich Hill, SP/spinner, Dodgers. Hill has one of the best curves in the game -- it's not just effective and pretty, but it can be thrown over and over and over and over and over, etc. -- which allows him to get away with the high-80s fastball that he works up in the zone. He has a 3.04 ERA since mid-June, when he returned for good from a series of small early-season injuries.
27. Matt Barnes, RP/seventh-inning guy, Red Sox. In a lot of ways, he's 90 percent of Kimbrel in 110 percent of the body: He throws a ton of hard curveballs, gets a ton of strikeouts, walks a ton of batters, and has been especially wild this season, and especially wild this postseason. He was 265th in the majors in innings this year, and 35th in wild pitches.
28. Joc Pederson, CF/PH, Dodgers. We really can't stress enough how incredible the Dodgers' platoon system is this year -- with two guys at almost every position who would start on the vast majority of teams -- but here it is again: Pederson is a pretty good defensive center fielder who slots in between Giancarlo Stanton and Joey Votto on the 2018 OPS+ leaderboard, and he is going to end up starting fewer than half the Dodgers' postseason games. Fun fact: When I was drawing up the list of 50 players in this World Series, he was the last name I recalled, after Dylan Floro and Blake Swihart, because you actually can forget that Joc Pederson, near star, is even on this team.
29. Brock Holt, infielder/superutility guy, Red Sox. Aug. 9 was the day that longtime light-hitting utility dude Holt became a completely different hitter, pulling more balls, elevating more flies and hitting everything with more velocity off the bat. Jen McCaffrey of The Athletic identified the most fun possible explanation: He started using Betts' bat that day, and including the postseason has hit .333/.422/.595 since.
30. Enrique Hernandez, infielder/PH, Dodgers. After a 1-for-14 NLCS, Hernandez has the lowest cWPA of any hitter in this postseason, which is a remarkable accomplishment for somebody on two winning teams. In the larger view, he's a patient hitter who solved his platoon issues this year, plays every position but catcher and has added enough power to his game that last year's three-homer game in the playoffs no longer looks like the goof it did at the time.
31. Eduardo Rodriguez, pitcher/lefty, Red Sox. Rodriguez -- a four-pitch lefty starter who was squeezed out of Boston's playoff rotation -- seemed like he could end up being a huge postseason factor out of the bullpen. It hasn't really happened, perhaps because the Red Sox have faced such righty-heavy lineups -- but he might find a larger role against Bellinger, Muncy and Pederson.
32. Alex Wood, pitcher, Dodgers. Like last year's world champion Astros, the Dodgers didn't have a single pitcher qualify for the ERA title, and like last year's Astros, the Dodgers' leader in games started didn't make the postseason rotation. Wood could end up being a real weapon in the bullpen -- in his career, he's got a 2.70 ERA in relief -- but he has been used in relatively low-leverage spots so far this postseason.
33. Ian Kinsler, 2B/veteran, Red Sox. This might be overly optimistic, considering the man just had easily his worst offensive season and some extremely humbling at-bats against Gerrit Cole in the American League Championship Series. But Kinsler's defense is still fantastic, he still usually puts the ball in play, he's got great awareness and I've just got a weird hunch he's worth watching in this series.
34. Matt Kemp, outfielder, Dodgers. The splits just get worse and worse the smaller you make them for Kemp: Since the All-Star break (when he was an All-Star!), he has hit .251/.310/.397, and since the All-Star break against lefties (against whom he's mostly reserved for) he's hit only .222/.247/.389, and against lefties in the postseason he's just 1-for-7 with swinging strikes on 30 percent of the pitches he's seen. It's telling that, when Brewers manager Craig Counsell started Wade Miley for just one batter to try to get the Dodgers to commit to their right-handed lineup, Kemp wasn't starting anyway.
35. Steve Pearce, PH/lefty-masher, Red Sox. Since he debuted in 2007, Pearce has hit .235/.308/.402 (basically Brandon Inge) in odd-numbered years, and .277/.361/.490 (that's Carlos Beltran) in even years. If Moreland stays healthy enough to run, Pearce will be a right-handed weapon off the bench, which puts him in line to bat against Kershaw in the ninth inning of Game 7.
36. Julio Urias, pitcher, Dodgers. Honestly, I'm surprised Urias' presence in this postseason isn't a bigger spectacle: He's a recent phenom, still only 22, just back from a shoulder surgery that kept him out for more than a year, and he appeared out of nowhere to give the Dodgers' bullpen some 11th-hour buzz. He's also been really good, striking out 10 batters and walking nobody in 7⅓ innings since he returned to the majors, but I guess there's been a lot to be excited about in this postseason.
37. Joe Kelly, RP/good stuff-haver, Red Sox. Kelly sits atop the "guys Alex Cora doesn't really trust" tier of relievers -- not the guy who is part of the plan, but the guy who is up and warming when the plan looks like it might be breaking down. He lost his high-leverage role after a bad outing July 24, and has been (maybe or maybe not coincidentally) much better since: 63 percent strikes (from 60), 13 percent swinging strikes (from 10), a 3.34 ERA (from 4.79) and just one home run allowed.
38. Yasmani Grandal, C/switch-hitter, Dodgers. For the fourth year in a row, Grandal finished among the top five catchers for framing runs, leading the league for the second time, and to watch his glove closely is to see a brilliant, nuanced form of athleticism. But for the second year in a row, he has lost his starting job late, this time because an outbreak of passed balls started to look like a catcher's equivalent of the yips: It just isn't entirely clear at the moment Grandal can, you know, catch.
39. Sandy Leon, C/out, Red Sox. Leon is one of the best, and most well-rounded, defensive catchers in the game: an excellent framer, an above-average thrower, an above-average blocker. Nine starting pitchers (not counting Shohei Ohtani) had a higher OPS this year.
40. Austin Barnes, C/infielder, Dodgers. Barnes, like Leon, is a fantastic defensive catcher and game-caller, and like Leon he had one fantastic offensive season that we might look back on and consider outlandishly out of character. Barnes hit .205 and slugged .290 this year, but he does have one offensive skill that few can match: He draws walks, lots of them, even when pitchers have no reason to fear pitching to him, which describes right now.
41. Eduardo Nunez, infielder/platooner, Red Sox. Nunez had probably the worst season of any player on either roster, and according to Statcast's sprint speeds he lost almost half a foot per second (much more than the typical aging curve) from 2017 to 2018. An ankle injury limited him at the end of the ALCS, clearing the way for Devers to hit one of the biggest home runs of the postseason.
42. Pedro Baez, pitcher, Dodgers. Baez has allowed one run in the past 2½ months, and in October he has exactly the same stats as Jansen: 6⅔ innings, two hits, no runs, two walks, 10 Ks. When he pitches, pack snacks.
43. Christian Vazquez, C/out, Red Sox. Like Leon, he's an excellent framer, an above-average thrower, an above-average blocker and doesn't hit. Leon was the second-worst hitter in baseball this year, by OPS+; Vazquez was seventh, though Vazquez makes a bit more contact and can run a little bit (for a catcher).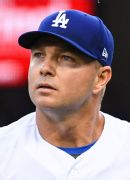 44. Ryan Madson, RP, Dodgers. One of the most postseason-experienced relievers ever and the owner of two World Series rings, Madson was a surprising inclusion on the postseason roster, beating out Josh Fields and Ross Stripling despite having been bullied in his very brief time with the Dodgers. But after a mostly bad season, he's now really good again, which is to say, he's a reliever.
45. Dylan Floro, pitcher, Dodgers. Floro was "the one that got away," Dodgers general manager Farhan Zaidi said, after the reliever left as a minor league free agent following 11 innings in the Dodgers' system last summer. His sinker velocity jumped from 92 to 94 mph this year with the Reds, and the Dodgers got another chance at the right-hander, who has a 1.39 ERA (including six scoreless postseason appearances) since a July trade.
46. Heath Hembree, RP/erratic strikeout guy, Red Sox. Hembree was a late add to the postseason roster, replacing the injured Steven Wright midway through the AL Division Series. He has thrown 3⅓ hitless, scoreless innings since then, but it's hard to trust a guy with reverse splits like Hembree has: Lefties hit .186/.295/.256 this year, righties .262/.323/.525.
47. Drew Pomeranz, RP/second lefty, Red Sox. I don't know if Pomeranz will actually pitch in this Series, or if he's just around to keep Dave Roberts a little honest with his substitutions -- particularly on those days Sale and Price start, when Roberts would probably prefer to sub in Muncy, Bellinger and Pederson with total impunity after Sale and Price depart. Pomeranz is a soft-tosser with bad control, but his splits against lefties were -- well, actually quite a bit worse than Brandon Workman's, the right-hander he replaced on the roster.
48. Scott Alexander, LP/ground-ball specialist, Dodgers. Alexander, who spent much of the summer as Dave Roberts' most trusted setup reliever, is an extreme ground-baller, with the third-highest ground-ball rate in the league, the ninth-highest double play percentage and (unfortunately for him) a World Series opponent that was probably the best offense in baseball against low pitches this year.
49. Blake Swihart, third catcher/superutility guy, Red Sox. Swihart appeared at six positions this year, including his primary role -- backup catcher to the backup catcher -- but he didn't appear in either the ALDS or the ALCS, despite being on both rosters. If he does appear in the World Series, then, it probably means a game got really, really, really late, and it'll all come down to Swihart, as it should.
50. Brian Dozier, 2B, Dodgers. "Dozier is a streaky hitter," the Los Angeles Times wrote when the Dodgers acquired him in July, which was an optimistic note on a player who had been hot leading up to the trade deadline. Now it looks darkly prescient, as Dozier had the worst month of his career in September (he hit .087/.189/.229) and has been demoted to the bench for all but one postseason game so far.