We may need another recall election in Wisconsin.
This is your bracket, your vote. But a close look at the vote totals and late vote patterns shows that Milwaukee fans have done a great job of getting out that vote. That's also a way of saying they are heavily influencing the vote as well. How else to explain Milwaukee's Miller Park, the No. 24 seed, upsetting the No. 1 seed, Pittsburgh's PNC Park, in the Elite Eight?

This is not said out of malice toward Milwaukee. I like the Brewers. I like Milwaukee. Heck, my parents met there! If it wasn't for Milwaukee, I wouldn't exist. And despite what Wisconsin Super PAC ads might imply, I have been to Miller Park. In fact, I even ran the sausage race there.
But as we head into the Final Four, here's hoping the other cities get behind their ballparks so that the eventual champion is, shall we say, a little more reflective of the national view. Don't make us call in the Supreme Court to decide this!
Polls closed
(4) Camden Yards vs. (24) Miller Park
---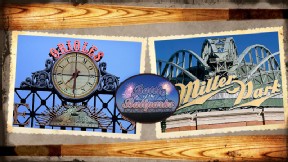 OK, Baltimore fans. If you want one of the most beautiful parks in baseball to advance, the stadium so gorgeous and nostalgic it changed the entire sport and the park where Cal Ripken Jr. broke one of baseball's most cherished records, you'd better get out the vote. Because those Milwaukee fans are as well organized as any political machine.
Final results
Miller Park 58%
Camden Yards 42%
Total votes: 104,691
(2) Fenway Park vs. (3) AT&T Park
---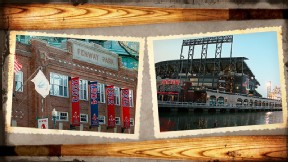 Fenway is baseball's oldest ballpark. But is the Red Sox promo accurate, that it is also "most beloved"? We'll find out after this vote pitting the Green Monster versus McCovey Cove and Fenway Franks versus garlic fries.
Final results
AT&T Park 55%
Fenway Park 45%
Total votes: 80,142