Todd Frazier launched a 470-foot home run that clanked off the windows of the center-field riverboat in Cincinnati. Jason Kipnis wrapped a 319-footer around the Pesky Pole. They each counted as one homer.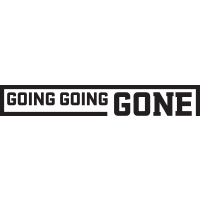 Todd Helton sauntered his way through a 31-second home run trot. Adam Rosales took 32.5 seconds to zip through two "trots" combined.
Fifteen teams still haven't hit a walk-off homer.
The Giants, on the other hand, hit an inside-the-park walk-off and an outside-the-park walk-off in the same week. Since it never actually "went" anywhere, Angel Pagan's epic inside-the-park walk-off last Saturday may not have fit all the criteria for Going … Going … Gone. But the other 1,617 home runs hit in the big leagues this season did.
So with the 2013 Home Run Derby a mere 45 days away, let's hand out the first Home Run Awards of the year, with help from the ESPN Home Run Tracker and all of the cool long ball numbers that were safe to round up in one place:
The all-long ball team
Your home run leaders at every position:
1B: Chris Davis (19)
2B: Robinson Cano (14)
SS: Troy Tulowitzki (12)
3B: Miguel Cabrera (15)
LF: Justin Upton (14)
CF: Shin-Soo Choo, Adam Jones, Carlos Gomez, Mike Trout (10)
RF: Jose Bautista, Nelson Cruz (12)
DH: David Ortiz (9)
C: Evan Gattis, J.P. Arencibia (12)
P: Yovani Gallardo, Travis Wood (2)
The zero hero team
Most plate appearances this season without a homer:
The all-masher team
Longest average home run distance in 2013, as computed by the miracle workers at ESPN Home Run Tracker:
1B: Mike Napoli (425.6)
2B: Chase Utley (414.9)
SS: Ian Desmond (412.2)
3B: David Wright (418.1)
LF: Justin Upton (427.4)
CF: Mike Trout (426.3)
RF: Hunter Pence (420.7)
DH: David Ortiz (416.1)
C: J.P. Arencibia (411.3)
P: Clayton Kershaw (414.0)
The all-cheapo team
The five shortest home runs of 2013, according to the ESPN Home Run Tracker:
Six sluggers we need in the Derby
Nobody asked me, but can we get all these guys to go Derby-ing, please?
Mark Trumbo: Who has more raw power than this man (six homers of 420 feet-plus already, including a 475-foot satellite in Oakland)? "Nobody," one scout said. "Huge power."
Bryce Harper: I can't wait for the Nationals to say they don't want him to take part in the Derby because he might hurt his swing. Really? Going face-first into every fence in America is hurting a lot more than just his swing, and they keep telling us they don't have any concerns about that.
Mike Trout: We need Harper. We need Trout, his partner in awesomeness, in this thing, too. All 10 of Trout's home runs this year have traveled more than 400 feet, including a 463-footer off the top of the batter's eye in Kansas City last week. "This guy is like caveman strong," one scout said, laughing.
Justin Upton: I'm still aggravated he didn't get to take his hacks in that Derby in Arizona two years ago. So let's make it right this year, OK? If a guy leads the league in both homers and longest average home run distance, wouldn't that be an excellent reason to let him compete in a Home Run Derby? Just sayin'.
David Wright: Let's circulate this memo right now: We need a Met in the Citi Field edition of this Derby. We don't need another Derby captain getting booed for life because he didn't pick a Met. So the question is: Which Met? I guess there's a case to be made for Lucas Duda or even John Buck. But somebody needs to start politicking Wright today -- or at least first thing in the morning -- to get him to say yes. Yeah, I know all about 2006 (20 bombs pre-Derby, six post-Derby). But he's fifth in the big leagues in average home run distance. It's his team. It's his people. Jinx, schminx.
Miguel Cabrera: Even I find it hard to believe America's preeminent masher has only swatted away in two Derbies (2006 and 2010). For the sake of the game, for the event and for modern civilization as we know it, there needs to be a place for this man in this Derby. After the 2010 Derby, where he pounded one ball two-thirds of the way up into the right-field seats in Anaheim, I told him I'd never seen a right-handed hitter hit a ball like that. He laughed and said: "You need to come to Detroit and watch me take BP. I hit balls like that every night."
Five unlikely team HR leaders
Justin Ruggiano: Marlins (8)
Will Venable: Padres (7)
Kelly JohnsonKelly Johnson: Rays (10)
Carlos Gomez: Brewers (10)
John Buck: Mets (11)
Two crazy 30-homer seasons in the making
Adam Dunn Division
Nobody skews a stat sheet quite like this man. And -- shockingly -- he's at it again. At this rate, the inimitable White Sox whack-a-mole would finish this season with:
38 HR, 32 singles, .153 average, .388 slugging percentage, 224 K, 84 hits, 62 runs
Which, not surprisingly, would blow away a million records. He'd beat the lowest batting average by a guy with 30 homers by, like, 40 points (current mark: .198 -- by Mark Reynolds). He'd wipe out the record for lowest slugging percentage by a fellow who hit 30 or more by a good 30 points (.417 -- Dave Kingman).
Also at risk: Fewest runs scored by a guy who hit at least 39 homers (74 -- Boog Powell and Matt Williams) … fewest hits in a 39-homer season (87 -- Mark McGwire) … and, last but not least, fewest singles in a season of 39 bombs or more (35 -- McGwire).
Other than that, just another year in the life of Adam Dunn.
Dan Uggla-mania
Uggla can still hit a long ball. But in all of those other at-bats the Braves second baseman puts up there, he's having, shall we say, an interesting year. And if he keeps it up, he'd put up this funky stat line:
31 HR, 6 doubles, 6 triples, 62 RBIs, 206 K's and a spiffy .186 average.
Wow. Where do we start? Fewest doubles in a 30-homer season? The record is eight, by McGwire. … As many triples as doubles in a 30-homer season? Never been done. By anyone. … Fewest RBIs in a 30-homer season? We're into Rob Deer territory. Deer and Felix Mantilla share that record with 64.
So Dan Uggla is on a journey into the Funkiness Zone. Can he maintain this zany pace? Stay tuned!
Got change for a 20?
As you may have noticed, not all ballparks are created equal. Which means not all baseballs that fly over fences are created equal. So we were wondering: Which guys in this sport have power that plays just about everywhere?
Luckily, thanks to the miracle of ESPN Home Run Tracker, we can tell you. We took every player in the big leagues who has hit a dozen home runs or more this season -- and looked at how many of those big flies would have been a home run in at least 20 of the 30 ballparks in the big leagues. Here's that leaderboard:
Chris Davis 16 (of 19)
Justin Upton 13 (of 14)
Bryce Harper 12 (of 12)
Mark Trumbo 12 (of 12)
Jose Bautista 11 (of 12)
J.P. Arencibia 11 (of 12)
Evan Gattis 11 (of 12)
Troy Tulowitzki 11 (of 12)
So who hit the fewest? No surprise. The guy who plays in Yankee Stadium (Robinson Cano, with seven of 13). And the guy who plays in Citizens Bank Park (Domonic Brown, with eight of 13). Not that it's their fault they play there, of course.
30 for 30 club
And now let's make this even more fun. Which players in that group have hit the most home runs that would have been outta here in every park in the big leagues? ESPN Home Run Tracker actually knows this.
Evan Gattis 9 (of 12)
Jose Bautista 9 (of 12)
Mark Trumbo 8 (of 12)
J.P. Arencibia 6 (of 12)
Troy Tulowitzki 6 (of 12)
Paul Goldschmidt 6 (of 12)
Carlos Beltran 6 (of 12)
Justin Upton 6 (of 14)
Edwin Encarnacion 6 (of 14)
Chris Davis 6 (of 19)
Parks and recreation
Speaking of ballparks, which ones have been the most homer-friendly this season? And which have been the least? Glad you asked. Here they come, according to ESPN Home Run Tracker:
Most friendly
Least friendly
The five most unique home run feats of 2013
Finally, even in a sport that spews out about 200 home runs a week, it's amazing how some homers are way more memorable than others. So we present five home run feats from 2013 that definitely don't happen every year:
Fifth Prize -- Hey 19
The sun was coming up back in the East when Oakland's Brandon Moss hit the only 19th-inning home run of 2013, on April 30 (in a game that actually started on the 29th -- and just kept on going). That made Moss 1.) the first guy to hit a 19th-inning walk-off since Mike Cameron in 2000; 2.) the seventh man in history to hit two home runs in the same game -- that came at least 13 innings apart; and 3.) the second player to launch two homers and still have time to unfurl a Golden Sombrero in the same game. (The other: Evan Longoria in 2009.) Pretty multitalented fellow.
Fourth Prize -- For openers
Clayton Kershaw hit a home run on Opening Day. That was rare enough. But … in other news, he hit it in the eighth inning. Of a 0-0 game. Which meant:
He was 1.) the first pitcher to homer on Opening Day since Joe Magrane in 1988; 2.) the first Dodgers pitcher to do that in Los Angeles since Don Drysdale in 1965; 3.) the first pitcher to hit a home run and throw a shutout on Opening Day since Bob Lemon in 1953; and 4.) … wait for it … the first pitcher to hit a home run to break up a 0-0 game that late since Juan Pizarro hit one (off Tom Seaver) on Sept. 16, 1971. In other words: Good thing Clayton Kershaw stopped by that day.
Third Prize -- Back-to-back game-enders
On May 7, the Reds did something that was just about incomprehensible: They were down a run in the ninth, facing the unhittable Craig Kimbrel -- and then hit game-tying and game-winning home runs, back-to-back (by Devin Mesoraco and Shin-Soo Choo). With two outs. To end the game. Wow.
Well, maybe they thought they'd never see anything like that again. But … boy were they wrong.
A mere 12 days later, they were the team with a one-run lead in the ninth. They were the team with the unhittable closer (Aroldis Chapman) on the mound. And they were the team giving up game-tying and game-winning home runs, again back-to-back (by Erik Kratz and Freddy Galvis of the Phillies), to finish off that game.
So what just happened there? The impossible. That's what. … Kimbrel had never allowed two homers (let alone back-to-backers) in the same game before, and neither had Chapman. … The Reds hadn't hit back-to-back, game-tying and game-winning homers with two outs in the ninth of any game since 1977. … The Phillies hadn't hit back-to-backers to end any game since 1922. … And no team had ever hit AND allowed back-to-back game-enders in the same season (in either order). But as the Reds found out, just because some stuff almost never happens, ever, it doesn't mean it might not happen today. Now does it?
Second Prize -- Band of brothers
Put those Upton brothers together on one team, and every day, brotherly history might be just a couple of swings away. But face it. Those Uptons will have a tough time topping the history they made April 6 against the Cubs.
First, B.J. led off the ninth with a home run off Carlos Marmol to tie the score. Then, eight pitches and two batters later, Justin homered off Marmol again to end the game. About the only thing missing at that point was having Kate Upton waiting at home plate to heave a shaving-cream pie in both their faces.
So when was the last time two brothers homered in the same game and the second was a walk-off? How about July 12, 1962, when Tommie Aaron and Hank Aaron (who?) pulled off that brother act, with Hank firing a walk-off grand slam to hold up his end.
But even better, when was the last time one brother hit a game-tying homer and another hit a game-winning homer – for the same team, in the same INNING of the same game? C'mon. That would be never. Ever. Of course. Pretty cool.
First Prize -- The walk-off that never left the yard
So how is it possible for a guy to hit a game-ending, inside-the-park home run where he has to run like heck -- and have people describe it as a "walk-off?" Just wondering. But luckily, what Angel Pagan did for the Giants last Saturday happens so seldomly, we'll have years to contemplate that question before the next one comes along.
To recap, the Giants were one run down in the bottom of the 10th, with Brandon Crawford on second, when Pagan arrived at home plate. By the time he'd finished thumping one off the bricks at AT&T Park and flying around the bases in a mere 14.73 seconds (according to Wezen-Ball trot tracker Larry Granillo), they'd just won in about the most insane scenario possible.
It was 1.) the first walk-off inside-the-park homer of any kind since June 11, 2004 (when Rey Sanchez, of Tampa Bay, hit one); 2.) the first by a team that was trailing at the time since May 15, 1989 (when the Phillies' Bob Dernier hit one against the Giants); and 3.) the first game-ending inside-the-parker by a Giant since Aug. 24, 1931 (when Bill Terry hit one against the Cubs, in the late, great Polo Grounds).
So what we had here was the Home Run of the Year -- and it never cleared a single fence in town. Which only goes to prove we will never stop loving the good old American home run -- no matter what size, shape or wrapping paper it comes in.