Editor's note: This story is available in Spanish here.
At spring training for the San Francisco Giants in 1962, recently hired manager Alvin Dark called together several of the team's Latin American players for a meeting behind second base. There, he gave an order that left them surprised, stunned and outraged.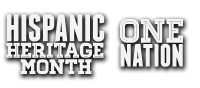 "He told us we could not speak Spanish to each other in the clubhouse," according to Orlando Cepeda, who had been second in the voting for the National League MVP in 1961 and was the most veteran Latino player on a team that included Juan Marichal, brothers Matty and Felipe Alou, and Jose Pagan. "Those were very tough times, because from the start we told him, 'You are wrong and you cannot forbid me from doing that.' It surprised us that he expected that, even in those days, because among us, at that moment, we could not coherently speak another language."
In his book "Baby Bull: From Hardball to Hard Time and Back," Cepeda wrote that Dark eventually realized his mistake and apologized for it sometime later. It was all really a matter of language.
Fifty years later, with close to 30 percent of players in Major League Baseball being Latino, it is unthinkable that a manager would dare try to prohibit the use of a player's native language. In fact, today, several current and recent managers in the major leagues express themselves fluently in Spanish. With increasing frequency, teams find it convenient and even necessary to have a bilingual manager, even if communication during the game flows mostly in English.
"If you seriously aspire to be a manager in the big leagues, there is a baseball 'book' that one must learn. Alongside that book, you must practice Spanish," former Cardinals manager Tony La Russa said during a recent interview with ESPNdeportes.com. "Of 25 players on each roster, sometimes there are between eight and 15 players who speak Spanish. If you can't talk on a personal level with them, you take the risk of losing one thing you could fix if you speak his language."
Manny Acta, Fredi Gonzalez and Ozzie Guillen -- natives of Venezuela, Cuba and the Dominican Republic, respectively -- are fluent, of course. La Russa and Lou Piniella, who grew up in bilingual families in Tampa, Fla., both spoke Spanish during their long managerial tenures. And longtime Dodgers manager Tommy Lasorda took the trouble to learn Spanish during his time in the Caribbean winter leagues.
Among active managers, Dusty Baker of the Cincinnati Reds, Mike Scioscia of the Los Angeles Angels, Mike Matheny of the St. Louis Cardinals and Joe Maddon of the Tampa Bay Rays speak Spanish fluently. And it's more than just using a few words and phrases learned throughout their careers such as "duro" ("hard"), "¡vamos, arriba!" ("c'mon, keep it up!"), "corre fuerte" ("run hard"). They also carry on complete conversations with players and interviews with the media without needing interpreters.
Speaking Spanish has become a great tool for managers, even when the great majority of Latino players can express themselves in English. In fact, for some of them, it goes far beyond understanding what the player says in the clubhouse or giving instructions during or in preparation for a game.
"The ability to speak two languages, especially Spanish, helps me not only to be able to communicate, but also to understand their problems, their culture," Baker says. "When you speak to them in their language, you have a deeper understanding of where they come from, and you show respect and esteem."
"I don't think it's something I thought would help in the game," says La Russa, whose father is Italian and mother is Spanish. "But it was important to establish a relationship with the Latino baseball player. I always thought that when you spoke to them [in Spanish], they felt they would not get confused, that they wouldn't understand something different. And I always thought they felt more at home."
Speaking Spanish is of added value on the résumé of those who wish to become managers, but La Russa believes that several organizations have already started to see it as a key requirement. The past three Marlins managers, for instance, have been Spanish speakers; and all 30 organizations have at least one coach who speaks the language. In interviews for vacancies, names such as Tony Pena, Sandy Alomar Jr., Joey Cora and Charlie Montoyo, among others, surface year after year.
"It is a vital tool for any coach these days. I see it as a plus in any interview for a managing position," Rangers pitching coach Mike Maddux says. "For a pitching coach, it can make a great difference at a key moment of the game. My Latino pitchers speak English, but "vamos, tú puedes" ["c'mon, you can do it"] at a crucial juncture of the game inspires them more than anything I can tell them in English."
"It's not a matter concerning just Latinos, but all managers," the Indians' Acta says. "To be bilingual is in demand. Even if you don't speak it well, players will appreciate the effort. That has been part of my repertoire. We will soon see many more managers who speak two and three languages, because we are already seeing it in the minors. There are many things that don't get lost in translation when you speak to a player in his language. Players feel more comfortable and sometimes open up more; and in general, they express themselves with more confidence."
Perdidos en la traducción / Lost in translation
Up until 1969, when Preston Gomez from Cuba became the first Spanish-speaking manager in the majors with the San Diego Padres, Spanish was a rarity among the baseball staff on the field. In the 1980s, Lasorda was capable of giving instructions in Spanish to Fernando Valenzuela; and the crop of bilingual managers grew with the arrival of La Russa and Piniella, along with Felipe Alou, who followed Gomez as the second major league manager from Latin America in 1992 after spending 17 years in the minors.
The increase in the number and quality of baseball players from Puerto Rico, the Dominican Republic, Mexico, Panama, Colombia and Venezuela also brought the need to add instructors who spoke Spanish in the minor leagues. A great number of players were unable to showcase their best talents because they did not understand instructions from managers and coaches, and their comprehension problems often were perceived as bad attitudes. The hiring of Latino managers and coaches who had lived through those situations mitigated that problem and contributed to the rise of more players who became stars.
"I found it difficult; just imagine for those who came before me," says Cardinals third-base coach Jose Oquendo, one of many bilingual coaches in the majors nowadays. "When I arrived in the minor leagues, I was lucky to count on Danny Monzon, who spoke to us in English all the time until he saw no other alternative for us to understand him; and then, he would speak to us in Spanish. Now the situation is very different for Latino players. First of all, in the academies they learn English; and then also, at all levels, they find Latino coaches and managers."
Something as simple as being able to explain an injury could sometimes be the difference between a shortened career and a long trajectory for a Latino player, according to former pitcher Mario Soto, who won 100 games with Cincinnati between 1977 and 1988. Soto, from the Dominican Republic, knows some of those cases firsthand, both as an executive for the Reds and as president of his country's players' association.
"No matter how much English a Latino player speaks, Spanish will always be his first language," Soto says. "To have managers, coaches and even trainers who speak Spanish is a big help, no matter how great the player's spoken English is. An injury, a personal problem, a concern, that type of situation, it's best to explain it in your language. A manager has a lot of influence on a player. And if he speaks your language, that influence goes much further."
Se habla español / We speak Spanish
The virtue of being bilingual was never as beneficial for Baker as it's been over the past three years, when he has been able to communicate smoothly with his closer, Aroldis Chapman, who arrived in the United States armed with a fastball clocked at 105 mph but not the ability to speak a word of English.
Communication with Baker opened the doors for Chapman, not only to a better performance but also to a better adjustment to life outside his country.
"It has not been easy for me to learn English," Chapman says. "But having Dusty, who understands what I say and who doesn't have problems in speaking my language, is big for me. Also, he is familiar with my country, because he played with many Cuban baseball players. You feel that you are valued when the person takes the trouble to learn your language."
Spanish was never a strange language for Baker. His sister has been a missionary in several countries of Latin America, particularly Colombia; and from the time he was little, he listened to several members of his family speak the language.
"Moreover, I spent five months playing winter baseball in Mexico, Puerto Rico and the Dominican Republic," Baker says. "All those experiences not only helped me with my Spanish, but also to better understand the reality of those countries and thus, better understand and appreciate the Latino player. I not only understand the language; I also understand when players come here, what a difficult time they have."
Béisbol: un lenguaje universal / Baseball: a universal language
The Angels' Scioscia would have liked to be able to speak Spanish as fluently as he does now back when he was a catcher for the Los Angeles Dodgers in the '80s. During that period, he caught Fernando Valenzuela. At the time, Valenzuela did not speak English.
"Baseball has a universal language; and when I approached him, I'd give him signs," Scioscia remembers. "It was easy to understand 'bola adentro' ('ball inside'), 'bola afuera' ('ball outside'), 'alta' ('high'), 'bajita' ('low'), with signs. But life outside the park … must have been very hard for him."
Valenzuela won the Cy Young Award and Rookie of the Year honors in 1981, when the Dodgers won the World Series. Scioscia has no doubts about the impact that Lasorda had on the Mexican lefty's initial success.
"Tommy spoke to him in Spanish, and that could have been part of his success, probably," Scioscia says. "He gave him all instructions in Spanish. But that was another time. In general, Latino players arrive here already speaking English because of the academies over there. Ervin Santana, for example, speaks English even better than me. When I go to the mound to talk with him, I do it in English. But maybe in the clubhouse with other players, we speak to each other in Spanish."
And they appreciate it.
"I can speak English without a problem, just like all the Latino players here," Angels shortstop Erick Aybar says. "But the fact that Mike understands us, can speak to us in our language, is something that makes us feel comfortable. He doesn't understand everything, but jokes and swear words, yes, very clearly."
Cuestión de respeto / A matter of respect
If cases such as Chapman's are a minority in the majors, and if most Latino players are reasonably fluent in English these days, how much does it help a manager to be familiar with the language spoken by 30 percent of players in the big leagues? Matheny believes that over and above simply being able to communicate, there is great value in appreciating and respecting his players' cultures.
"It is important, because players understand that I respect their language and their culture," says Matheny, who learned Spanish on the recommendation of Bill Freehan, a former Detroit Tigers catcher who was his coach at the University of Michigan. "But there could be a situation where a pitcher does not necessarily understand something specific -- in which case, I am able to explain it in Spanish."
Baker, Scioscia and Matheny had a great workshop in common to improve their Spanish: All three played Caribbean professional baseball for several years. There they not only honed their playing abilities but also had to use their knowledge of the language, mainly outside the ballpark.
"I played one year in Puerto Rico and another in the Dominican Republic, and I tried to practice it all the time, because that was the best opportunity to learn it," Matheny says. "I like the language, and I like the people. To learn another language was the most important part of my education."