PFL
PFL
Clay Collard defeats Jeremy Stephens in exciting main event
Clay Collard wins an absolute brawl via unanimous decision to take home the win over Jeremy Stephens.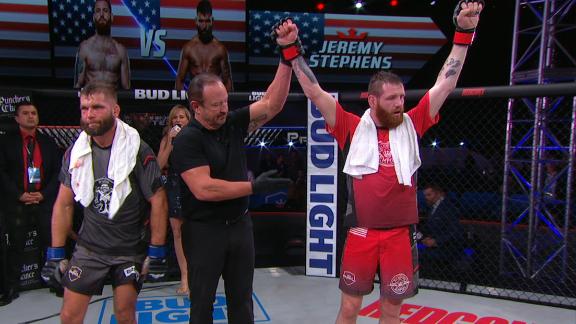 PFL
Raush Manfio connects with a perfect right hand to KO Don Madge
Raush Manfio grabs four points with this perfect right hand on Don Madge.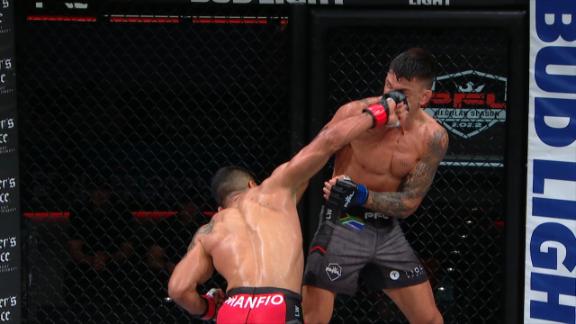 PFL
Kayla Harrison earns unanimous decision victory over Marina Mokhnatkina
Kayla Harrison grabs a well-earned three points in her main event bout vs. Marina Mokhnatkina.