Routed. Blown out. Beaten down. Shellacked. Thrashed. Drubbed.
It's college football cupcake season, which means sports writers are scrambling to the thesaurus in search of ways to describe the vast carnage being wreaked across the nation.
Through two weeks, we've already seen these demolitions:
Ole Miss 76, Tennessee-Martin 3

Georgia Tech 69, Alcorn State 6

New Mexico 66, Mississippi Valley State 0

Boston College 76, Howard 0

TCU 70, Stephen F. Austin 7
There are more potential blowouts on the docket in Week 3, including:
Northwestern State at Mississippi State

Georgia State at Oregon

Western Carolina at Tennessee
All this wreckage got us thinking about mismatches of epic proportions and their place in the hierarchy of sports history. We're talking about more than just wildly lopsided scores, though that's a huge part of it. We're talking about overall wow factor, taking into account level of play, level of competition, importance of the contest and historic perspective.
With that in mind, we surveyed more than 100 of ESPN's writers, editors, broadcasters and other experts from a variety of sports to rank the 100 most stunning blowouts of all time. The countdown starts below with Nos. 100-76.
Nos. 75-51 | Nos. 50-26 | Nos. 25-1
---
100. Basketball: Grinnell 179, Faith Baptist Bible 104
Nov. 20, 2012: Faith Baptist Bible, which competes at the Association of Christian College Athletics level, had a respectable total in this one, but one Grinnell player outscored the Eagles by 34 points. That's right, Jack Taylor set a collegiate record with 138 points for Division III Grinnell. Taylor needed 108 shots, making 52 (27-for-71 on 3-pointers), to reach that bonkers total.
99. Chicago Colts 36, Louisville Colonels 7
June 29, 1897: The biggest blowout in baseball history was a product of its era. The game was in Chicago, but the Colts, who eventually became the Cubs, exercised an option that existed in those days to bat first, which meant they wound up batting in the top of the ninth inning with a 28-7 lead. They tacked on eight more runs to push their total to a level that's never been matched. Sixteen of the runs were unearned thanks to nine Louisville errors.
98. AS Adema 149, Stade Olympique l'Emyrne 0
Nov. 1, 2002: This score from Madagascar is absolutely mind-blowing for soccer, but there's a catch. In a protest of perceived officiating bias, Stade Olympique l'Emyrne repeatedly kicked the ball into its own net while Adema's players reportedly stood there and watched. SOE's coach received a three-year suspension from the country's soccer federation, and four players were suspended for the rest of the season.
97. Football: South Florida 80, Kentucky Wesleyan 3
Sept. 6, 1997: The Bulls debuted their football program memorably by demolishing their Division II guests before a crowd of 49,212 at Tampa Stadium. "The better team won," Kentucky Wesleyan coach John Johnson said. The closest USF has come to that point total in the ensuing 18 years was a 70-17 win over Florida A&M in 2011.
96. NCAA Second Round: North Carolina 112, Rhode Island 67
March 20, 1993: Since the NCAA Tournament expanded to 64 teams in 1985, this was the largest margin in a game played after the first round. Dean Smith's top-seeded Tar Heels won it all the year they crushed eighth-seeded Rhode Island by 45 in the second round.
95. Philadelphia Athletics 24, Detroit Tigers 2
May 18, 1912: It would be a stretch to say the A's stomped the Tigers in one of baseball's most lopsided contests. The actual Tigers weren't on the field. After Detroit star Ty Cobb was suspended indefinitely for going into the stands to pummel a heckler, his teammates refused to play without him. Detroit instead fielded a team of local amateurs against the A's (who relocated to Kansas City in 1955 before settling in Oakland in 1968). The real Tigers eventually returned to the field at the behest of Cobb, who would be reinstated a week later.
94. HS Boys' Basketball: Houston Yates 170, Houston Lee 35
Jan. 5, 2010: It wasn't just the score that got ugly. A benches-clearing brawl broke out during the third quarter of this romp, and all players except five from each team were ejected. The 10 remaining players finished the game. Yates led 100-12 at halftime and wound up setting the Texas state record for points.
93. Women's Basketball: Baylor 99, Texas State 18
Jan. 2, 2010: This wasn't the largest blowout in women's basketball history, but it's arguably the most dominating one. Britney Griner dunked twice for the Bears, who led 47-5 at halftime. Baylor missed the NCAA Division I record for fewest points allowed in a game and a half by two points each.
92. NBA Western Division Semis, Game 2: Minneapolis Lakers 133, St. Louis Hawks 75
March 19, 1956: After more than half a century, the Lakers' 58-point rout still stands as the biggest margin of victory in NBA postseason history (it was tied in 2009). Ten Minneapolis players, led by Slater Martin with 19, scored in double figures. Unfortunately for the Lakers, the Hawks won the other two games of the best-of-three series, each by one point.
91. Basketball: Troy State 258, DeVry Institute 141

Jan. 12, 1992: The highest-scoring game in collegiate history was also a monumental blowout. In a haze of layups, dunks and 3-pointers, Troy State launched 190 shots -- one every 12.6 seconds -- against undermanned DeVry, a NAIA Division II computer college in Atlanta. The school that now goes by Troy set the collegiate record for points in a game and was the first NCAA team to hit the 200-point mark.
90. Boxing: Phil "The Drill" Williams def. Brandon Burke, 10-second KO
June 15, 2007: Not only does Williams have an awesome nickname, but he dished out the fastest knockout in boxing history. Immediately after the opening bell, Williams sidestepped a charging Burke and dropped him with a right hand to the jaw, all faster than you could read this sentence. Burke was counted out at an official time of 10 seconds.
89. Women's Basketball: Louisiana Tech 126, Texas-Pan American 25
Feb. 18, 1989: Louisiana Tech was the defending national champion when it ran up the largest margin of victory ever for a women's game between two Division I teams. The level of competition gives this one more impact than the biggest blowout ever by a women's NCAA team -- Division II West Texas A&M's 155-33 shellacking of National Christian in 2001.
88. Football: USC 69, Washington State 0
Oct. 18, 2008: The Trojans, still during their Pete Carroll-led dominance, recorded their largest shutout since 1931. Mark Sanchez threw five touchdown passes in the first half, and USC had three 100-yard rushers while racking up 625 total yards in this Pac-10 mismatch. The Cougars failed to cross midfield on offense and suffered the worst loss in school history.
87. NBA Finals, Game 1: Boston Celtics 148, Los Angeles Lakers 114
May 27, 1985: Sparked by Scott Wedman's 26 points in 23 minutes off the bench on 11-for-11 shooting, Boston shot 61 percent from the field, set a Finals record with a 30-point halftime lead and finished with the Finals scoring record. Perhaps the Celtics should have saved some of those points as the Showtime Lakers won the series 4-2.
86. Basketball: Tulsa 141, Prairie View 50
Dec. 17, 1995: The 91-point margin is the largest ever for a game featuring two NCAA Division I teams. Tulsa forced 37 turnovers and led 59-19 at halftime. It was a long season for Prairie View, which went 4-23, allowed an average of 100.9 points per loss and was winless against Division I opposition.
85. New Orleans Saints 62, Indianapolis Colts 7
Oct. 23, 2011: New Orleans set franchise records for points and victory margin, crushing Indianapolis the year Peyton Manning was injured and Andrew Luck was still at Stanford. Offensive coordinator Pete Carmichael Jr. called plays for the first time while the Saints' usual playcaller, head coach Sean Payton, watched from the coaches' box. Payton had suffered a knee injury in a sideline scrum during the previous week's game against Tampa Bay.
84. NCAA Semifinals: Michigan State 101, Penn 67

March 22, 1979: Ninth-seeded Penn made a stunning run to the NCAA semifinals -- taking out North Carolina, Syracuse and St. John's along the way -- but the Ivy League Cinderella received a rude awakening from Magic Johnson and the Spartans. The 34-point margin is the largest in Final Four history.
83. Basketball: Southern 116, Champion Baptist 12

Dec. 30, 2013: This is the most recent triple-digit college basketball margin on record. Southern, which started the game on a record 44-0 run, had lost its previous two games (to Arizona and Baylor) by a combined 51 points. Champion Baptist, a member of the Association of Christian College Athletics, was held to just 3-of-44 shooting.
82. Cleveland Cavaliers 148, Miami Heat 80

Dec. 17, 1991: This 68-point annihilation was the most lopsided game in NBA history. Miami had defeated Cleveland a week earlier, and both teams reached the playoffs that season so this blowout was out of the blue. Eight players scored in double digits for the Cavs, who shot a blistering 57 percent from the field (59 of 103).
81. Basketball: Long Island 179, Medgar Evers 62
Nov. 26, 1997: The 117-point margin of victory is a record for an NCAA Division I team. LIU, which scored 98 points in the second half after leading 81-30 at halftime, racked up a national-record 39 steals and forced Division III Medgar Evers into 60 turnovers. LIU's coach and athletic director both apologized afterward.
80. HS Boys' Basketball: DeQuincy (La.) Grand Avenue 211, Cameron Audrey Memorial High 29
Jan. 29, 1964: Little has been written about this game, which was contested more than 50 years ago by two schools that no longer exist, but the final score speaks for itself. According to the NFHS record book, it's the only time a high school basketball team ever scored more than 200 points.
79. NFC Divisional Playoffs: Washington Redskins 51, Los Angeles Rams 7

Jan. 1, 1984: In winning its 10th straight game, Washington held Rams rookie running back Eric Dickerson, the NFL's leading rusher, to 16 yards on 10 carries. "How good are they?" coach John Robinson of the Rams asked rhetorically afterward. "I don't know -- but I've had enough of them."
78. HS Girls' Basketball: Inglewood (Calif.) Morningside 102, South Torrance 24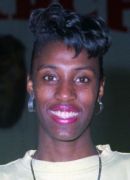 Feb. 7, 1990: Lisa Leslie scored 101 points, but the future Olympic and WNBA star didn't get a chance to break Cheryl Miller's record of 105 points because South Torrance refused to play the second half. That's right: Leslie scored 101 points in 16 minutes of play!
77. MMA: Ronda Rousey def. Cat Zingano, 14-second submission
Feb. 28, 2015: Rousey established her place as MMA's most dominant current fighter, male or female, with the fastest victory in UFC history. In a GIF-ready moment at UFC 184, Rousey avoided a charging Zingano's attempted knee kick, gained control after a brief scramble on the ground and deftly maneuvered into a tap-inducing armbar in a stunning sequence of total domination.
76. NCAA Women's Sweet 16: Connecticut 105, Texas 54
March 28, 2015: The Huskies collect blowouts like nobody else, but this Sweet 16 romp, which came during their run to a third consecutive championship and was the 100th NCAA tourney win of coach Geno Auriemma's career, stands out. A 51-point runaway against a top-level program in the third round is even more impressive than the most lopsided contest in tournament history -- Tennessee's 111-37 first-round mismatch against North Carolina A&T in 1994.
---
Nos. 75-51 | Nos. 50-26 | Nos. 25-1
ESPN.com's Arash Markazi and John Banks and ESPN Stats & Information, contributed to this article.