We surveyed more than 100 of ESPN's writers, editors, broadcasters and other experts from a variety of sports to rank the 100 most stunning blowouts of all time. We're talking about more than just wildly lopsided scores, although that's a huge part of it. It's about overall wow factor -- taking into account level of play, level of competition, importance of the contest and historical perspective.
The countdown continues below with Nos. 75-51.
Nos. 100-76 | Nos. 50-26 | Nos. 25-1
---
75. AFL Divisional Playoffs: Oakland Raiders 56, Houston Oilers 7

Dec. 21, 1969: The result of this mismatch, the third largest blowout in postseason history, shouldn't have been a huge surprise. The Raiders were 12-1-1, while the Oilers sneaked into the AFL playoffs with a 6-6-2 mark. Daryle Lamonica showed why he had the nickname "The Mad Bomber" by tying a postseason record with six touchdown passes and needing just 17 throws, 13 of which were completed, to do it.
74. Miami Heat 89, Chicago Bulls 49

April 10, 1999: Chicago was pretty horrible in the first year of the post-Michael Jordan era. It was downright putrid in this game, setting the NBA record for scoring futility in the shot-clock era. More of the Bulls' possessions ended in turnovers (19) than made field goals (18), and 9.1 percent of their shots (seven out of 77) were blocked by Alonzo Mourning.
73. Basketball: Lincoln 201, Ohio State Marion 78
Dec. 2, 2006: The scoreboard at the final buzzer read "Lincoln 01, Marion 78" because it wasn't designed to handle 200 points. The 123-point margin by Division III Lincoln is the largest in NCAA history. OSU Marion suited up six players -- five freshmen plus 44-year-old AD/coach Mark Sisler, who had remaining eligibility -- to take part in a tournament at Salem, West Virginia, on short notice. OSU Marion no longer has an intercollegiate athletics program.
72. Football: Rockford 105, Trinity Bible 0
Sept. 6, 2003: In college football's most recent 100-point performance, Marcus Howard rushed for 334 yards and scored five touchdowns as Rockford set an NCAA Division III scoring record while walloping tiny Trinity Bible College of North Dakota. Trinity offensive lineman Tim Rasmussen put the defeat in perspective afterward by saying, "The big focus was just making sure that we were acting in a way that glorified God."
71. Football: Oklahoma 65, Texas 13

Oct. 12, 2003: Three years after beating the Longhorns 63-14, the Sooners pummeled their rivals by an even bigger margin, breaking their record for points and most lopsided victory against Texas for the second time in four years. The blowouts came during Oklahoma's first five-game winning streak in the Red River Showdown since 1971-1975. Jason White, who would win the Heisman Trophy that year, threw for four touchdowns in the game and Mark Clayton had a school-record 190 yards receiving.
70. NCAA First Round: Loyola 111, Tennessee Tech 42
March 11, 1963: Loyola started its run to the championship with a historic 69-point blowout -- the most lopsided game in NCAA Tournament history. There were only 25 teams in the field that year, so this wasn't like one of today's first-round matchups where a No. 1 seed plasters a No. 16.
69. Football: Delaware 84, West Chester 0
Sept. 23, 2000: The Blue Hens lead the football series 47-6-2 over their Pennsylvania neighbors, and the 2000 game was particularly one-sided. Down 78-0 with 1:30 left, West Chester went to work in hopes of ruining the shutout. After converting a fourth-and-10 to reach the Delaware 9-yard line, the Golden Rams called timeout with four seconds left. On the final play, however, Mike Adams scored for Delaware on a 97-yard pick-six.
68. Boston Red Sox 29, St. Louis Browns 4
June 8, 1950: The Red Sox set modern records for runs in a game and margin of victory that lasted for 57 years, and their output of 60 total bases remains a record. Boston clubbed 17 extra-base hits, including seven home runs, and batted around in the second, third and fourth innings. Ted Williams homered twice but was outdone by Bobby Doerr, who had three HRs and eight RBIs.
67. World Series, Game 2: New York Yankees 16, Pittsburgh Pirates 3
October 6, 1960: Mickey Mantle's Yankees not only crushed the Pirates in Game 2, but they followed it with a 10-0 whitewashing in Game 3. New York outscored Pittsburgh 55-27 and out-hit the Bucs 91-60 in the seven-game series. But blowouts can be deceiving. Pittsburgh came away with the championship when Bill Mazeroski belted the only walk-off home run in Game 7 history.
66. Football: LSU 93, Southwestern Louisiana Institute 0

Nov. 21, 1936: LSU ran up the highest point total in school history against the school now known as Louisiana Lafayette. The Tigers are 22-0 against the Ragin' Cajuns in a series that dates to 1902. In those 22 games, LSU has recorded 16 shutouts and allowed a total of just 25 points. The Tigers also romped past the Cajuns 85-0 in 1930.
65. World Series, Game 2: New York Yankees 18, New York Giants 4
Oct. 2, 1936: Playing in their first World Series without Babe Ruth and their first with Joe DiMaggio, the Bronx Bombers didn't miss a beat. The Yankees set World Series records for the biggest margin of victory and most runs scored in a game. Yankees second baseman Tony Lazzeri also became only the second player to hit a World Series grand slam.
64. Football: Nebraska 84, Minnesota 13
Sept. 17, 1983: The 84 Nebraska hung on Minnesota at the Metrodome in 1983 are the most points the Cornhuskers have ever scored against an FBS opponent and the most points the Gophers have ever allowed. Nebraska racked up 790 yards of total offense with 595 yards coming on the ground on 55 carries. Irving Fryar also had 138 receiving yards on just two catches.
63. Rose Bowl: Michigan 49, Stanford 0

Jan. 1, 1902: The first installment of college football's oldest bowl game was almost the last thanks to this result. Because the inaugural Rose Bowl was so one-sided, it wasn't contested again until 1916. The game was scoreless for 23 minutes before the Wolverines began an onslaught that was commonplace for them in the 1901 season. Michigan outscored its opponents 550-0 that year, including a 128-0 win over Buffalo.
62. NHL Division Semis, Game 2: Edmonton Oilers 13, Los Angeles Kings 3
April 9, 1987: Wayne Gretzky's Oilers set an NHL-playoff record with 13 goals, and their winning margin was just one off the playoff record set in 1944 when Montreal beat Toronto 11-0 in the early days of the Original Six. The Great One tied two playoff-game records with seven points (a mark he'd hit twice before but has since been surpassed) and six assists, while Jari Kurri scored four goals, one shy of a record.
61. Tiger Woods def. Stephen Ames 9 and 8
Feb. 22, 2006: Before his first-round Match Play Championship matchup against Woods at La Costa in Carlsbad, California, a hopeful Ames said, "Anything can happen, especially where he's hitting it." What did happen was Woods won the first nine holes and halved the 10th to crush Ames in the fastest possible ending for an 18-hole match-play contest. It was the first time that happened at a Match Play Championship event. Afterward, Woods admitted he was motivated by Ames' comment.
60. Los Angeles Rams 59, Atlanta Falcons 0

Dec. 4, 1976: The Rams cruised to the most lopsided victory in the post-merger era (a mark that was tied by the Patriots in 2009) while clinching their fourth division title in four years under Chuck Knox. Los Angeles was led by quarterback Pat Haden, the current USC athletic director, who passed for 214 yards. Ron Jaworski, the Rams' opening-game starter, got mop-up duty, leading Los Angeles to its final touchdown.
59. HS Girls' Basketball: Arroyo Valley (Calif.) 161, Bloomington 2
Jan. 5, 2015: This is the most recent high school game to make the list. The final score was so shocking it sparked a national debate about sportsmanship and resulted in Arroyo Valley suspending coach Michael Anderson for two games. Anderson said he wasn't trying to run up the score, but he did admit "the game just got away from me."
58. HS Girls' Basketball: Dallas Covenant 100, Dallas Academy 0
Jan. 13, 2009: This one was so bad the winning coach wound up losing his job. There was a national uproar about the result, and Covenant School issued a statement of regret. Coach Micah Grimes was fired after he made it known publicly he disagreed with the school's position and refused to apologize.
57. Football: Houston 95, SMU 21

Oct. 21, 1989: The Cougars were the top scoring team in Division I-A in 1989 and entered this game as a 58½-point favorite over a Mustangs team fresh off the NCAA death penalty and starting 17 freshmen. The Cougars compiled 1,021 yards of total offense and engineered 14 scoring drives -- four of which were 45 seconds or less. Andre Ware and David Klingler combined for 771 passing yards and 10 touchdown passes. Houston's poor mascot did 682 pushups to match the compounding scoreboard total.
56. Football: Rice 146, SMU 3
Nov. 17, 1916: The Mustangs must have felt good when they took a 3-0 lead against a stout Rice Institute squad. But the ensuing 146-0 run by the Owls probably took the wind out of their sails. This game marked the first of 90 meetings between the schools that went on to become rivals in the Southwest Conference, WAC and Conference USA.
55. Rugby World Cup: Australia 142, Namibia 0
Oct. 25, 2003: You don't even need to understand rugby scoring to realize this was an epically lopsided affair. Australia, the tournament's host team, registered the biggest victory margin in Rugby World Cup history in this pool-play game and fell just three points shy of the scoring record. The Aussies, however, would lose to England, 20-17, in the tournament final.
54. HS Girls' Basketball: Riverside (Calif.) Poly 179, Riverside Norte Vista 15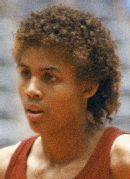 Jan. 26, 1982: Future Hall of Famer Cheryl Miller was Wilt Chamberlain-like with 105 points, a national girls' record that stood until Epiphanny Prince scored 113 for New York Murry Bergtraum in 2006. Poly's point total and margin of victory are records. Miller had some help, though. Teammate Renee Overton had 32 assists to set a record that has since been broken. Norte Vista forfeited the scheduled rematch that season rather than risk further embarrassment.
53. Baseball: Nebraska 50, Chicago State 3
March 15, 1999: The score alone makes this a blowout worthy of recognition, as Nebraska set records for runs and margin of victory in an NCAA Division I baseball game. What's even more amazing is the 12-run mercy rule ended the game after 6½ innings, so all the damage was done in six turns at bat. Nebraska led 23-0 before Chicago State managed its first baserunner, and nine of Huskers' 35 hits were home runs.
52. Football: Miami 58, Notre Dame 7

Nov. 30, 1985: Behind quarterback Vinny Testaverde, who passed for 356 yards and accounted for three touchdowns, the Hurricanes handed the Fighting Irish their worst defeat in 41 years. It got so bad CBS commentators Pat Haden and Brent Musberger took Miami coach Jimmy Johnson to task for running up the score in the final game of Gerry Faust's Notre Dame tenure. That same day, the Irish men's basketball team allowed fewer points in an 87-56 win over Butler.
51. Stanley Cup Finals, Game 6: Pittsburgh Penguins 8, Minnesota North Stars 0
May 25, 1991: Upset-minded Minnesota, which reached the finals despite finishing fourth in its division, took a 2-1 series lead before Mario Lemieux's Penguins stormed back with 19 goals over the last three games and clinched the Cup with the most lopsided victory in finals history. Strangely, the North Stars actually had a 39-28 edge in shots on goal.
---
Nos. 100-76 | Nos. 50-26 | Nos. 25-1
ESPN.com's Arash Markazi and John Banks and ESPN Stats & Info contributed to this article.