As the sports business has evolved, the cost of making bad decisions has become more costly. When owners, general managers and athletic directors realize they made the wrong choice, the cost of keeping that coach or player could be more detrimental than suffering the financial pain of cutting him loose.
This has also been recognized by the leagues themselves. In the past five years, we've seen the NHL provide the compliance buyout, which allows a team to pay a player they jettison two-thirds of the money owed over twice the amount of time. The NBA has provided teams with a solution to undo their bad decisions, thanks to the amnesty clause, which entitles the player to the full amount owed while saving the team in cap space and potential luxury tax.
The result is players and coaches making an absurd amount of money to leave and to never put on that team's uniform again.
This date -- Oct. 29, 2015 -- is significant in "dead money" history. It is the 10th anniversary of Notre Dame extending Charlie Weis' contract out to 10 years. We all know what happened next (more on the gory details below), and Notre Dame was left with an enormous bill that will finally come off its books this year.
So without further ado, here are my top-20 dead money deals over the past 20 years, based on both size and significance.
20. JaMarcus Russell, Oakland Raiders, $3 million
The Raiders had already paid Russell a total of $36.4 million for being one of the biggest busts in NFL history. From 2007 to 2009, Russell started only 25 games while throwing 18 touchdown passes and 23 interceptions. In 2010, the Raiders cut Russell at the right time, since an $18 million cap charge came in an uncapped year. In 2013, three years after they had cut him, the Raiders sought to get back $9.5 million in salary advances. Russell said he was owed another $9 million. The two settled with Russell getting another $3 million. Not a huge sum but very painful given his lack of production. The NFL eventually revamped its rookie salary scale in part because of how much money the Raiders wasted on Russell.
19. Bobby Bonilla, New York Mets, $29.8 million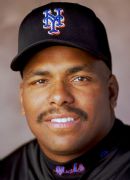 The deal actually wasn't that bad for Mets, but because of how far the payments were extended, Bonilla has become the poster boy for deferred or dead money. Simply put, the Mets could have just paid Bonilla the $5.9 million they owed him when they let him go in 2000. Instead, they worked out a payment plan that will net Bonilla $29.8 million from 2011 to 2035. The Mets' owners thought they would come out ahead over time because of what they could make by investing the money instead, but it turns out they had been counting on what turned out to be fictional returns from Bernie Madoff's Ponzi scheme. As a result, Bonilla is getting $1.19 million from the Mets every July 1 until 2035. This year he made more than many Mets players, including pitchers Matt Harvey, Jacob deGrom and Noah Syndergaard.
18. Prince Fielder, Detroit Tigers, $30 million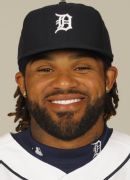 With seven years and $168 million left on Fielder's enormous nine-year deal, Detroit traded the slugging first baseman to the Texas Rangers for Ian Kinsler, with one condition: The Tigers had to send a boatload of cash, too. The $30 million the Tigers gave the Rangers to take Fielder off their hands so early in the deal is one of the largest investments a trading team has ever made to get rid of a player.
17. Deron Williams, Brooklyn Nets, $27.5 million
From the minute Williams started playing in Brooklyn, it became clear he wasn't going be the Chris Paul-type player Nets owner Mikhail Prokhorov envisioned when he signed the former Utah Jazz guard to a five-year, $98 million max contract in 2012. The Nets had enough this past summer and reached a buyout agreement with the oft-injured Williams for $27.5 million of the $43.3 million left on his contract. Williams was allowed to double dip and make another $10 million in a two-year deal with the Dallas Mavericks. Sure, Prokhorov saved more than $40 million on the luxury tax by dumping Williams, but the cost to pay someone like that to play elsewhere is crazy -- even for a Russian billionaire with all the money in the world.
16. Bo Pelini, Nebraska, $6.5 million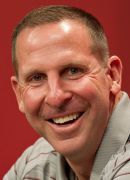 College coaches have been benefiting for years from the idea they always need to have five years left on their contracts to let recruits know they aren't going anywhere. With that in mind, Nebraska added another year to Pelini's deal after 2013 to extend his contract through February 2019, but the Cornhuskers had almost no mitigation if they chose to fire him. When they fired Pelini a year later, they owed him $7.9 million, and he was hired by Youngstown State. Thanks to the common provision that reduces a buyout by the salary of any other job a coach takes while a buyout is being paid, Nebraska's dead money figure comes out to about $6.5 million.
15. Gary Matthews Jr., Los Angeles Angels, $21.5 million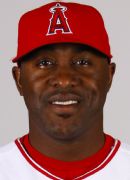 Matthews was a career journeyman until having a breakout year for the Rangers in 2006. That inspired somewhat of a bidding war, and the Angels gave the 32-year-old outfielder a five-year, $50 million deal. Three years through it, with Matthews compiling only 30 home runs and 168 RBIs, the Angels dumped him. They traded him to the Mets after the 2009 season and agreed to pay all but $1.5 million remaining on his deal, leaving $21.5 million to the Angels in dead money. Matthews played the final 36 games of his career for the Mets, who released him in June 2010.
14. Alexei Yashin, New York Islanders, $17.6 million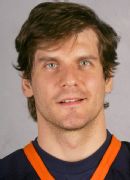 The once-proud Islanders, desperate to bring in a star who could return them to the glory days, signed Yashin to a 10-year, $87.5 million free-agent deal in 2001. His only All-Star season in New York came during his first year there, and the Islanders bailed on the deal after five disappointing seasons. Using the compliance buyout, which allows a team to dump a player by paying him two-thirds of his owed salary, the Islanders bought out Yashin for $17.6 million to be paid over eight years.
13. Denny Crum, Louisville, $7 million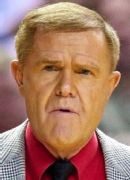 Firing a legend is always hard, and that was certainly the case when it was time for Louisville to let Crum go in 2001. After 30 seasons with the Cardinals, the national titles he won in 1980 and 1986 weren't buying Crum any more time. But he got an ultimate sweetheart deal. Louisville gave Crum $2 million in salary and bonuses and a $5 million consulting contract to run the Denny Crum Scholarship Foundation. Here's the rub: By next year, Crum will have been paid his complete $5 million, making the $650,000 the fund has raised since 2002 seem paltry.
12. Manny Ramirez, Los Angeles Dodgers, $25 million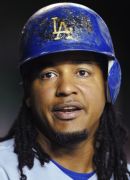 After playing out an eight-year, $160 million deal he had signed with the Boston Red Sox in 2000 that included $31 million in deferred payments that stretch through 2027, Ramirez scored again. He was traded from Boston to Los Angeles during the 2008 season, and he hammered 17 home runs with 53 RBIs in only 53 games while leading the Dodgers to the NL West crown. Los Angeles re-signed him to a two-year, $45 million deal in 2009, but his production fell and he was traded to the Chicago White Sox during the 2010 season. The White Sox picked up Ramirez's salary for the rest of the year, but the Dodgers still owed him $25 million in deferred money over the next two years; that had to hurt, considering it was paying for 27 home runs and 103 RBI in 170 games.
11. Junior Galette, New Orleans Saints, $17.55 million in cap space
The Saints signed pass-rusher Junior Galette to a four-year, $41.5 million extension in September 2014. Four months later, he was arrested for battery with domestic violence, and during the summer things got worse as a video surfaced of a man believed to be Galette striking another man with a belt. The Saints got rid of what they saw as trouble, but it cost them a $17.55 million cap hit, with $5.45 million counting this year and $12.1 million dead in 2016. Adding to the pain, the Saints had paid Galette a roster bonus of $12.5 million in March.
10. Michael Finley, Dallas Mavericks, $51.8 million

Before the NBA's amnesty provision became a regular thing as part of the 2011 collective bargaining agreement, there was a one-time amnesty allowed in 2005. That's when the Mavericks waived Finley, to whom they owed $51.8 million over the next three years. Finley was a workhorse for the Mavericks, with only Dirk Nowitzki, Brad Davis, Derek Harper and Rolando Blackman playing more games in franchise history. But with a dollar-for-dollar luxury tax on the horizon, owner Mark Cuban argued he saved $90 million by cutting Finley loose when he did because he could stretch out the payments over more than 10 years.
9. Will Muschamp, Florida, $6 million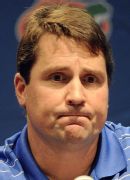 Athletic directors usually put in a contract provision preventing a coach from double dipping at another job if he is fired. Florida's Jeremy Foley is an experienced athletic director but somehow didn't use such a provision when Muschamp was hired to take over the Gators starting in 2011. When Florida fired him after last season, Muschamp got to pocket the full $6 million remaining on his deal and then double dipped by becoming the highest-paid defensive coordinator in the SEC at Auburn ($2.1 million a year). What does Florida get for giving Muschamp a sweetheart deal? Muschamp got the biggest recruit in the country, Byron Cowart, to choose Auburn over Florida. Yikes.
8. Josh Smith, Detroit Pistons, $36 million
Smith signed a four-year, $54 million contract with the Pistons before the 2013-14 season. When things weren't working out, the team couldn't find anyone who would take on Smith's salary, so they released him in December 2014 while still owing him $10 million for that season and more than $25 million over the next two seasons. Payments will be stretched out through 2020.
7. Jerome Williams, New York Knicks, $21.3 million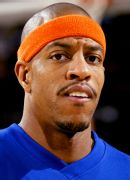 In 2003, the Knicks took Jerome Williams off the hands of the Chicago Bulls while four years remained on his seven-year deal. Williams lasted one year in New York, playing in 79 games and averaging a measly 4.5 points. After the season, the Knicks were the beneficiary of the one-time amnesty provision in 2005, which allowed them to dump Williams and save the dollar-for-dollar luxury tax of $21.3 million. The bad news? They still had to give Williams $21.3 million to go away. What's amazing about that is the dead money was a footnote in the reign of Isiah Thomas' presidency from 2003 to 2008, during which the Knicks paid the likes of Williams, Dan Dickau, Maurice Taylor and Stephon Marbury for seasons they never played for the team.
Ironically, Williams was amnestied under the provision that was being called the "Allan Houston rule," because it was assumed the Knicks would dump Houston's contract, which had around $40 million left on it. The Knicks wound up getting rid of Houston's deal when he retired that year because of a lingering knee injury.
6. Vincent Lecavalier, Tampa Bay Lightning, $32.7 million
The Lightning gave Lecavalier an 11-year, $85 million deal after the 2007-08 season, but less than halfway through the deal, the team felt it could do more without him at his price. Using the compliance buyout in 2013, the team agreed to give Lecavalier an immediate $8 million bonus and then pay out more than $24 million to him over the next 14 years. Lecavalier then signed a 5-year, $22 million deal with the Philadelphia Flyers.
5. Jason Bay, New York Mets, $21 million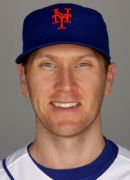 Bay hit an average of 30 home runs a year for the Pittsburgh Pirates and Red Sox in the six seasons ahead of being signed by the Mets in December 2009 on a contract worth $66 million over four years (with a fifth-year club option). In his three seasons with the Mets, he missed 40 percent of games with injuries and totaled only 26 home runs. With one year left on his deal, the Mets released Bay while still owing him $21 million -- $16 million for his 2013 salary, $3 million to buy out the 2014 option year and $2 million still due from his original signing bonus.
4. Rick DiPietro, New York Islanders, $24 million
When the Islanders signed DiPietro in 2006, they were desperate to get back to the good old times, and a goaltender who hadn't yet turned 25 seemed like a good investment. So owner Charles Wang went along with a 15-year, $67.5 million contract that was the second-longest deal in major sports history -- after a 22-year-old Magic Johnson signed a 25-year extension with the Lakers in 1981.
"This is not a big deal," Wang said at the time. "I've done this all my business career."
Concussions, two hip surgeries, a knee surgery and a hernia surgery later, DiPietro was basically done by 2013, seven years into the deal. Using the compliance buyout provision, the team will pay $24 million of the $36 million it owed to him over 16 years through 2029. Total games played with the Islanders under this contract: 175.
3. Gilbert Arenas, Orlando Magic, $62 million
In 2008, the Washington Wizards signed Arenas to a six-year, $111 million contract. But two years in, the team needed to get Arenas out in the wake of a gun incident in the team's locker room. After he was suspended for the last 50 games of the 2009-10 season, Arenas and his contract were dealt to the Magic, who after a while didn't need him. So Orlando, to save luxury tax money and get him off the books, amnestied Arenas in 2011 after he had played only 49 games with the team. The remaining cost was $62 million, which Arenas agreed to spread out until 2016. How sweet of him.
2. Josh Hamilton, Los Angeles Angels, $68 million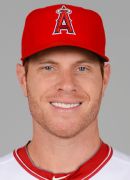 Confident that Hamilton's drug and alcohol addiction was controlled, the Angels plucked the 2010 AL MVP from the Rangers with a five-year, $125 million free-agent deal after the 2012 season. After two mediocre seasons in which he totaled only 31 home runs and 123 RBIs, Hamilton had a relapse in the offseason. Angels owner Arte Moreno was set on letting the slugger go, but Hamilton had three years and $80.2 million left on his contract. In April, the Rangers agreed to take Hamilton back while picking up the tab for just $6 million of what the Angels owed him. To get back to Texas, Hamilton agreed to forgive the income tax savings he got by going from the most expensive state to one with no income tax. In the end, Moreno wound up with a $68 million bill.
1. Charlie Weis, Notre Dame, $19 million (estimated)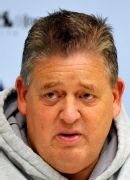 On Oct. 29, 2005, Notre Dame announced that only seven games into his contract, with a 5-2 record, the school was extending Weis' deal through the 2015 season.
"In a very short period of time, Charlie has clearly and impressively demonstrated the ability to take the Notre Dame program where we all want it to go," athletic director Kevin White said on that day. "We are excited that Charlie wanted to extend his commitment."
Even with Notre Dame ranked ninth in the country, the move was considered strange at the time, especially because there didn't seem to be any threat the former New England Patriots offensive coordinator would leave any time soon. The only information that was public at the time was put forth by Adam Schefter, who is now with ESPN but then was reporting for the NFL Network. Schefter said an NFL team was "quietly investigating Weis" and that he only had a $1.5 million buyout from Notre Dame.
What happened next became the best "golden" parachute in coaching history:
Because Notre Dame is a private institution, it is unclear how much the school agreed to pay Weis to go away in December 2009 after five seasons and only 35 wins, but public filings show that through 2013, the school had paid $14.8 million in buyout money. If the money stays the same through his final payment in December, Weis' total buyout will come to just short of $19 million and his total compensation paid for his career in South Bend will be around $49.5 million. Weis goes down as the buyout king, as he then made his way to Kansas, where he earned $15 million for 12 wins, including the $5.63 million still on the books after he was fired in the third year of a five-year deal.