| | | | | | | |
| --- | --- | --- | --- | --- | --- | --- |
| Dwyane's World | Abbott | Adande | Broussard | Hollinger | Sheridan | Stein |
| What are the chances Dwyane Wade remains with the Miami Heat? | 75% | 75% | 95% | 90% | 95% | 75% |
| Which star is most likely to team with Wade next season? | None | Boozer | Amare | Amare | Boozer | Amare |
1. How Will D-Wade's Situation Play Out?
Henry Abbott, TrueHoop: Wade has complained openly about wanting to play with better teammates. The Heat have schemed blatantly to get major cap room. They are required to sign about a dozen more players. And there are tons of free agents on the market. It's a lock the Heat will add lots of new talent. It's not at all a lock, however, that one of those new players will be LeBron James or Chris Bosh. James, I think, will be in Cleveland, and deep-pocketed front offices in Chicago and New York will be pushing hard to add top-shelf talent. Most likely is that the Heat convince Wade to stay with a revamped roster in which he's the only superstar ... unless New York or Chicago can talk Wade into leaving.
J.A. Adande, ESPN.com: Wade will weigh the chance to play with his buddy LeBron James in New York, or return to his hometown of Chicago. But would the Knicks be able to surround them with enough other good players? Isn't his game too similar to that of Derrick Rose, the star he'd be joining in Chicago? Ultimately it will come down to the one thing that rules all: He can make the most money staying in Miami.
Chris Broussard, ESPN The Magazine: I think Dwyane Wade is the most likely superstar to stay put. There's no reason for him to leave Miami, since it's a great city, with a great front office and the cap room to sign another max free agent. I think Miami will sign Amare Stoudemire to play next to Wade, though I wouldn't be surprised if it's Bosh instead. Wade will likely visit Chicago and New York, just for fun, but I think he's definitely with the Heat next season.
John Hollinger, ESPN.com: I see Wade checking out his options until he's confident the Heat can lure in another star, and then joining the recruiting pitch and both players announcing they've agreed to terms in unison. That player will almost certainly be a 4; we just don't know if it's Chris Bosh, Amare Stoudemire, Carlos Boozer or David Lee.
Chris Sheridan, ESPN.com: In talking to him about free agency back in training camp, Dwyane came across as very comfortable with the concept of playing a long, long time in Miami, but he also wants them to hit the jackpot to a certain degree in free agency this summer. But I also think he and Riley are on the same page more than people realize regarding the franchise's plans for the future, and I honestly cannot envision him leaving a place where he is so comfortable -- especially with what Miami has to offer to those living the bachelor lifestyle that D-Wade is now living.
I expect Wade and Riley to try to recruit LeBron James to come to Miami on a four-year deal with a third-year opt-out, making the argument that they can team up for a three-year stint in the sunshine together, then opt out and do their long-term max deals in 2013 if they so choose. Also, depending on where the cap comes in, Miami can also add another nice free agent (perhaps Carlos Boozer) if it can clear Daequan Cook's salary off its cap before July 1. If LBJ is not in the cards, I think Boozer will be the Heat's top target.
Marc Stein, ESPN.com: D-Wade doesn't want to leave Miami, but he doesn't want to be first-round fodder anymore, either. So the Heat have to deliver in free agency to keep him, because the threat from Chicago is real. The good news? Pat Riley has a history of making personnel splashes when he has trade assets or funds available.
The combination, furthermore, of Riley's determination to score a power play and the resurgent Amare Stoudemire's fondness for Florida have established Stoudemire as Miami's top target. You just hear too much chatter on the front-office grapevine about Amare winding up in Miami to ignore it. The Suns definitely don't want to lose him without compensation, so maybe this ends up as a sign-and-trade, but Miami has the requisite cap space and interest to steal Stoudemire outright. I also think Amare and D-Wade are pretty good pals, more than maybe we realized when the season started.
2. Will Dwyane Wade Stay In Miami?
3. Miami's Free-Agent Forecast: Sunny
By Larry Coon
Special to ESPN.com

Miami's Plan A is obvious -- re-sign Dwyane Wade, then sign a running mate from the deep free-agent pool. The most likely target is a big man such as Chris Bosh, Amare Stoudemire or Carlos Boozer, but don't count them out of the running for the summer's grand prize -- LeBron James.
If Wade and another maximum free agent are in the fold, most of the team's cap room will be gone. They'd be left with two superstars, a few complementary players, one or two rookies and only about $4.9 million left to fill out the roster. With that money they'd need to bring in two starters and three or four bench players.
This is the harsh reality for teams chasing the premier free agents -- they have to gut their rosters to generate the cap room. Miami would have to give up its Bird rights to free agents such as Udonis Haslem and Quentin Richardson. To create as much cap room as possible, they'd also have to waive James Jones -- whose salary is partially guaranteed if he's waived by June 30.
So it will probably take Miami -- or any team looking to make a big free-agent splash -- a couple of years to rebuild its depth.
Not that anyone's saying the Heat shouldn't swing for the fences. Even though they'd have a lot of holes to fill, they'd still have two superstars at the top of their roster, which is more than most teams can claim. The depth can come later.
One way to jump-start the process would be to acquire a free agent via sign-and-trade. Rather than signing a player such as Chris Bosh directly, they'd let the Toronto Raptors re-sign him for the purpose of trading him to Miami. A sign-and-trade could be a win-win-win situation: Toronto could get something in return for its star player, rather than losing him for nothing; Bosh could get more money by re-signing with his former team; and Miami could pluck a useful player or two from Toronto's roster.
• To read more Miami Heat scenarios, check out Larry Coon's column.
4. Could Wade Work In Chicago?
By Matt McHale
TrueHoop Network

The question:
Could Dwyane Wade and Derrick Rose play well together?
Background:
Let me make one thing clear up front: I'm not saying Dwyane Wade is coming to Chicago. There's simply no way to know how this summer's free-agent bonanza is going to turn out. However, until he either re-signs with the Miami Heat or signs with another team, it remains a viable possibility. And hey, there are longer shots than D-Wade coming back to his hometown, right?
Now, when I'm chatting on ESPN's Daily Dime Live, the question I'm asked most often is: Which free agent(s) would you most like to see the Bulls sign this summer? My first two picks are always Dwyane Wade and Chris Bosh, usually in that order. The response from most DDL chatters is usually something along the lines of: "Wade could never play alongside Derrick Rose. They both need the ball in their hands."
It's a reasonable point to make. Rose is a scoring point guard, and Wade functions as Miami's "three guard." And the numbers seem to indicate Dwyane is a dominator of the ball. Check it: Wade has finished in the top five in usage percentage in three of the past five seasons, and he leads the league this season, as well. Yes, ahead of LeBron James. Rose, meanwhile, currently ranks 12th.
Unless David Stern makes some radical rule changes during the offseason, we have to assume that NBA teams will still be allowed only one basketball per possession. So two guys who are always holding onto the rock couldn't possibly work in tandem … could they?
• For more analysis on a Wade-Rose combo, check out By The Horns by Matt McHale.
5. Top 30 Free Agents
Chad Ford
ESPN.com

James
1. LeBron James, Cavaliers (PO)
The ongoing buzz surrounding LeBron's foray into free agency this summer has been the loudest in NBA history. Several teams have focused their entire strategy on having a chance to sign him or another superstar on this list.
But will LeBron actually leave Cleveland? The Cavaliers did their part in trying to convince him to stay when they pulled off a deadline deal for Antawn Jamison, who should help give LeBron his best shot at an NBA title.
Still, other teams will make a run at him, offering him a bigger market or more talented teammates.
The New York Knicks and New Jersey Nets were thought to be his biggest suitors, and they'll both have the money to pay him. But both teams are so depleted from a talent standpoint that he might not want to join them. A couple of other teams, including the Miami Heat and Chicago Bulls, also will be far enough under the cap to pay him if he wants to go to a team that already has a superstar (D-Wade) or potential superstar (D-Rose) on the roster. And don't count out the Los Angeles Clippers, who have a lot of talent and the cap room to pay him after their deadline moves.
While I think LeBron ultimately will stay in Cleveland, he will create some thrills and very worried Cavs fans if he shops around this summer.

Wade
2. Dwyane Wade, Heat (PO)
Wade's potential departure hasn't had nearly the same hype as LeBron's, for two reasons: (1) most people in the league believe Wade wants to stay in Miami, and (2) he turned 28 in January, so he's not the young franchise cornerstone LeBron is.
Still, there will be plenty of teams interested in Wade, especially the Chicago Bulls, who will try to court him back to his hometown. But the Heat will use Wade as a recruiter in an attempt to get one or more of the top free agents to come to Miami instead.
• To see all of the top available free agents, check out Chad Ford's complete list.

6.

Is Wade In Play For Bulls?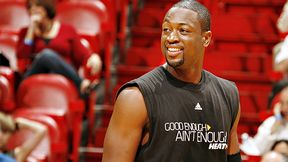 (Issac Baldizon/Getty Images)
J.A. Adande (ESPN.com)
He does own property in Chicago. His cell phone does have a 312 area code. But ultimately people in the U.S. go east to west, north to south. Wade's not about to buck the trend.
Bulls' chances of
getting Wade:
15%
Chad Ford (ESPN.com)
Wade is a loyal guy. If Pat Riley can bring some more talent in this summer, he's staying in Miami. However, if Riley can't persuade a top-tier free agent to come, the most likely scenario has Wade returning home. Pair him in the backcourt with Derrick Rose and the Bulls become instant title contenders.
Bulls' chances of
getting Wade:
40%
Marc Stein (ESPN.com)
Maybe I should give the Bulls more of a chance than 1-in-4, because they're set up so nicely with cap space and the combo of Derrick Rose and Joakim Noah as recruiting lures.
It's just hard to imagine D-Wade, attractive as the prospect of joining the Bulls must be, leaving a franchise infrastructure that has already helped him score one ring if the Heat are getting Stoudemire as widely presumed.
Bulls' chances of
getting Wade:
25%
For more on the Bulls' chances of landing Wade, visit ESPNChicago.com.
7.

Wade In Play For Knicks/Nets?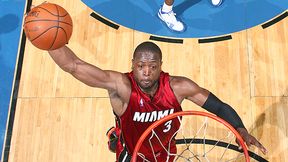 (Ned Dishman/NBAE/Getty Images)
Henry Abbott (TrueHoop)
The Knicks have a big stage, a fun coach and a lot of money to spend. Somebody will play there. It just seems unlikely that a player with infinite options would choose a team still suffering with bad contracts.
As for the Nets, they have the better young players, but I still think their reputation has been sullied by all the recent losing. If they get a big-name coach and some new organizational lifeblood from Mikhail Prokhorov, that could all change, but it'll be hard to get all that done before free agency.
Knicks' chances of
getting Wade:
15%
Nets' chances of
getting Wade:
1%
Chris Broussard (ESPN The Magazine)
Wade will be Plan B if the Knicks don't get LeBron. The Nets realize their chances of getting an A-list free agent are slim.
Knicks' chances of
getting Wade:
1%
Nets' chances of
getting Wade:
0%
Chris Sheridan (ESPN.com)
I think both New York-area teams are of the belief, like most of the NBA, that Wade is staying in Miami. The Knicks are going all-in on LeBron, and the Nets will try to make their big splash by hiring a big-name coach.
Knicks' chances of
getting Wade:
1%
Nets' chances of
getting Wade:
1%
For more on the Knicks' and Nets' chances of landing Wade, visit ESPNNewYork.com.
By John Hollinger
Special to ESPN.com
Dwyane Wade is the best defensive 2-guard in the game. Here's why:
Miami is fourth in defensive efficiency this season. Fourth. Look at that roster and give me one good reason the Heat rank that highly. I'll give you the answer: Because they have a 6-foot-4 guard who can block shots at the rim, snuff out opposing plays from the weak side and generally wreak havoc off the ball.
Wade used to cancel out his prolific play by gambling too much, but now he is picking his spots and as a result has become the league's best freelancer. Wade is good on the ball, too, but his best work comes when he can defend a secondary option and roam.
• Hollinger names his All-Defensive Teams.