Melissa Majchrzak/NBAE via Getty Images
Trade Winds Just Keep Blowing

Five trades have already been consummated this season. Nearly 90 players who signed free-agent contracts in the summer become eligible to be traded Monday. Twenty-seven teams are trying to catch up to the threesome from Boston, Cleveland and Los Angeles that has threatened to pull away from the masses … and trying to sell tickets in a brutal economy.
Anyone else get the feeling that the first six weeks of the season and the flurry of transactions so far were just a warm-up?
We tapped into the front-office grapevine after Wednesday's double dose -- which delivered a three-way deal in the morning and Jason Richardson's unexpected move to Phoenix in the evening -- to pose that question and see how much talk is still percolating. The result: 10 fresh dribbles of trade chatter to pass along, as a follow-up to our recent look at expiring contracts.
• It remains difficult to get a definitive read on Miami's plans with Shawn Marion. He is widely presumed to be available, with a contract expiring at season's end and modest numbers (12.7 points, 9.2 rebounds, .222 shooting from 3-point range and just 1.5 attempts from 3-point range per game) compared to what we've grown accustomed to seeing from The Matrix. Yet two team executives told ESPN.com this week that they see the Heat holding on to Marion beyond the Feb. 19 trading deadline as the more likely scenario.
One reason is that some teams are bound to regard Marion's forthcoming free agency as a deterrent; trading for Marion now comes with the risk that you might be just renting the $17.8 million man for the rest of the season. That's dangerous if it costs a good asset or two to get him. Another reason is the oft-cited assumption that the Heat want to use the resultant salary-cap flexibility from letting Marion's contract expire on a 2009 free agent such as Utah's Carlos Boozer. The Heat might also fall into some unexpected sign-and-trade options in July if they keep the 30-year-old.
• I don't get the impression that Milwaukee's Michael Redd is being shopped. I do get the impression that the Bucks will happily listen to Redd proposals if the phone rings, with two years and more than $35 million left on our beloved lefty's contract after this season and with Richard Jefferson arriving in Brewtown in June with a contract in the same ballpark. "I think they think they're the same team at this point with [Redd] or without him," one rival-team official said of the Bucks.
• I heard the first concrete rumblings this week that the Warriors are indeed prepared (yes, so soon) to part with their big free-agent signee, hard as it figures to be to move Corey Maggette in the first season of a five-year, $50 million contract. Maggette is one of the 90 guys who becomes eligible to be traded Monday.
• Sources say Charlotte remains highly confident that it can follow up the Richardson deal by finding a taker for versatile swingman Gerald Wallace, despite the prospect of three seasons at $9.5 million each left on Wallace's contract beyond this season. It's believed that teams interested in trying to pry Raymond Felton away from the Bobcats instead of Wallace -- Portland has been mentioned -- have to be willing to take back mothballed center Nazr Mohammed (owed a combined $13.4 million in 2009-10 and 2010-11) thanks to Felton's improvement since being moved to shooting guard alongside rookie point guard D.J. Augustin. One source close to the situation said new Bobcats coach Larry Brown already had been grinding on vets such as Richardson and Wallace, which has apparently exacerbated Brown's famed penchant for wanting to make changes.
• The sense I get is that the Suns would prefer to let things settle now after acquiring Richardson, but they're also not discouraging calls from other teams. Sources say the difference now is that they're no longer actively chasing a trade as they were when team president Steve Kerr decided his team needed "to shake things up" and pushed hard for J-Rich.
• More than one team we spoke to suggested that the rampaging Cavs, widely expected to move Wally Szczerbiak's $13.8 million expiring contract before the February deadline to make their team even stronger, could well decide to stand pat, with team chemistry in such a good place after the offseason acquisition of Mo Williams, and with Szczerbiak and Ben Wallace looking far more comfortable now than they did last season after their in-season moves to Cleveland. "They're starting to believe they can win it all the way they are," said one Western Conference exec.
• Sources say guards Larry Hughes and Thabo Sefolosha and forward Tyrus Thomas are the Bulls who are very much available. But the Bulls aren't ready to part with second-year center Joakim Noah, one insider insists, even though Noah appears to have frustrated first-year Bulls coach Vinny Del Negro as much as Thomas has.
• Perhaps you'll recall this tip from one team exec in the season's first Weekend Dime: "Keep your eyes on the Millers. They will be traded if their teams start slowly." The Millers in question: Sacramento's Brad Miller and Minnesota's Mike Miller. The Wolves just made a coaching change, so Mike Miller's name hasn't surfaced yet, but Brad is generating some trade buzz … depending on who you talk to. Some teams have been rebuffed in their attempt to open Miller talks with the Kings, who are assumed to be interested in a combo of cap relief and at least one promising young forward in exchange for a veteran big man whose contract ($11.4 million this season, $12.3 million next season) expires before the free-agent bonanza of 2010. Other teams believe Sacramento is more than willing to move the 32-year-old. We will continue to investigate.
• Continue to disregard any suggestion you hear that the Mavericks might soon relent and elect to buy out veteran swingman Jerry Stackhouse, even though he hasn't played since Nov. 14. With his contract only partially guaranteed for $2 million next season, Stackhouse essentially carries an expiring salary of $7 million, and thus remains Dallas' No. 1 trade chip. The Mavs, then, won't consider buying him out until they have exhausted every opportunity to trade him … and maybe not even then.
Recent Stack-for-Earl Watson discussions with Oklahoma City didn't get far, with the Thunder said to be unmoved by the idea, but Dallas is no longer as desperate for a backup for Jason Kidd as it once seemed, with the emergence of J.J. Barea. Dallas' interest in a Stack-for-Malik Rose swap with New York, meanwhile, appears to be marginal.
• The Nuggets want another big man, thrilled as they are by the healthy starts we've seen from Kenyon Martin and Nene. We're told that could lead to the reluctant surrender of Linas Kleiza if moving guard Chucky Atkins -- who remains highly available and badly wants to go -- can't bring back the requisite size.
Marc Stein is the senior NBA writer for ESPN.com. To e-mail him, click here.
A word of caution for those of you in the audience prepared to proclaim that the East has finally undone nearly a decade of regular-season inferiority to the West:
Don't.
Not yet.
The East might have the two hottest teams going, but the early dominance we've seen from Boston and Cleveland can't change the reality that the East (A) has only one other team at the moment (Orlando) worthy of top-10 status in our weekly Power Rankings, and (B) sported a 61-48 record in head-to-head matchups with West teams entering Friday's play, which isn't as impressive as it sounds.
Not when a big chunk of that success has come against the six West teams that we not-so-jokingly say have already been eliminated from postseason contention: Memphis, Golden State, Sacramento, Los Angeles (Clippers), Minnesota and Oklahoma City.
The East entered the weekend 36-6 against those six teams … compared to 25-42 against the West's top nine.
No wonder we read the following quote this week from Professor Hollinger: "The irony is that while the West is weaker, in strict head-to-head terms, it's still stronger in the sense we traditionally evaluate things -- being able to make the playoffs, win a round or make the Finals. So it all depends on how you look at things. Top to bottom, the East is definitely stronger. But in terms of winning in May and June, the West is still the more difficult [conference]."
---
I absolutely hate myself for printing this, because doing so forces me to take a swipe at my favorite team (those unforgettable Buffalo Braves) and my first favorite basketball player (Randy Smith). But facts is facts, as we've been known to say around here.
Scoring Big, Losing Bigger
15,000 Points, Lowest Win Percentage

| | | | |
| --- | --- | --- | --- |
| Name | Points | Record | Win % |
| 2. Reggie Theus | 19,015 | (407-619) | .397 |
| 4. Walt Bellamy | 20,941 | (440-603) | .422 |
So …
We are obligated to pass along this info that came across our desk at a time when teams out there are deciding whether they should gamble on signing Stephon Marbury … assuming that Marbury's divorce from the Knicks still happens at some point this season.
Adding Marbury even at a minimum cost, in case you're wondering, would mean signing the guy with the fifth-lowest winning percentage of the 109 players in league history to score at least 15,000 points in the NBA (see table, above right).
And here's another interesting tidbit from the Elias Sports Bureau (table, right), just to prove that we do see the merits of point differential as a predictor of future success … no matter how much we complain about the e-mails we receive which won't acknowledge anything other than point differential as the best way to rate teams:
Winning Difference
Point Leaders, Fast Starts

| | | |
| --- | --- | --- |
| Team | Point Diff. | Start |
| 1993-94 Seattle Sonics | +288 | 18-2 |
| 1963-64 Boston Celtics | +270 | 18-2 |
Only five teams in NBA history had a larger positive point differential through the first 20 games of the season than the 2008-09 Cleveland Cavaliers, who outscored the opposition by 266 points in their 17-3 start.
Better yet for the Cavs: Four of those five teams went on to win the championship.
Only the 1993-94 Seattle SuperSonics, who crashed to an infamous first-round loss against Denver, couldn't build on that 20-game platform of dominance to win it all.
---
The following disclosure appears in this section because it doesn't take much guesswork to surmise that the league office was moved to issue a reminder to all 30 teams about the NBA's anti-tampering regulations mainly because of three East-based superstars whose 2010 free agency is already generating near-daily coverage: Cleveland's LeBron James, Toronto's Chris Bosh and Miami's Dwyane Wade.
The two most interesting passages of the recently issued memo:
1. "If a member of your organization is asked by the media about a potential free agent prior to the July 1 following the last season covered by the player's contract, or about any other person under contract with another NBA team, the only proper response is to decline comment."
2. "Penalties for tampering include suspension of the offending person, prohibition of the offending team from hiring the person being tampered with, forfeiture of draft picks, and individual and/or team fines of up to $5 million."

"Really? That sucks. I wish it was 100 and I had 900 to go."
Spurs forward Tim Duncan, upon being informed by a reporter Tuesday night that his next game would be his 1,000th in the NBA.
Turns out Duncan has reached a thousand games only if you add up his regular-season and playoff work, but you can understand the sentiment. At 32, Duncan is much closer to the end than the beginning of a career that finds him holding four championship rings through 11 full seasons … but he's in the sort of turn-back-the-clock groove in which he'd rather not hear about longevity milestones.
Duncan is looking refreshed, spry and as sharp as ever after an offseason during which he and several other Spurs took up the sport of chucking tractor tires (as well as some boxing training) to stay lean. Maybe that's why carrying this team nearly solo for a big chunk of the first 20 games while Manu Ginobili and Tony Parker recovered from ankle injuries doesn't look like it has taken much of a toll, judging by the 23 second-half points Duncan smoothly shredded Dallas with in San Antonio's double-overtime road victory Tuesday. The Mavs were hesitant to double-team Duncan with four quality shooters on the floor flanking him -- Roger Mason's fast indoctrination to the Spurs' way makes doubling Duncan even more dangerous than usual -- and were left feeling helpless when Duncan got his trusty bank shot going.
Said good friend and former Olympic teammate Jason Kidd, when asked why San Antonio's execution looked the smoothest in crunch time in what wound up as the first setback for the new three-guard lineup (Kidd, Jason Terry and J.J. Barea) Dallas has relied on to get through Josh Howard's ankle injury: "They've got Duncan. It's a little easier when you can play through him. I don't care how old he is."
If four guys getting fired before any of their teams played 20 games makes it sound as though the coaching business is as volatile as it's ever been, your instincts are in midseason form.
Our friends at the Elias Sports Bureau have confirmed that there's never been a season with four firings so soon.
P.J. Carlesimo left Oklahoma City on Nov. 22 with a record of 1-12. Washington's Eddie Jordan, at 1-10, went two days later. Toronto's Sam Mitchell was next Dec. 3 after the Raptors' 8-9 start. Minnesota was 4-15 when Randy Wittman was dismissed Monday morning.
Throw in three firings in the hockey world this season (Chicago's Denis Savard, Carolina's Peter Laviolette and our ESPN pal Barry Melrose in Tampa Bay) and we're just one dismissal away from the outright worst late fall/early winter on record for coaches, as the following chart shows:
Most in-season coaching changes before Christmas -- NBA and NHL combined
2008-09
7 (4 NBA, 3 NHL)
1980-81
7 (2 NBA, 5 NHL)
2003-04
6 (3 NBA, 3 NHL)
1981-82
6 (3 NBA, 3 NHL)
1971-72
6 (2 NBA, 4 NHL)

Five questions with Spurs guard Manu Ginobili:
Q: Can you give us a status report on your comeback after eight games?
A: Getting better slowly. I'm trying to get back in rhythm, get my shooting back, slashing, stuff like that. I was a little hesitant at the beginning, but the last few games my ankle has actually responded pretty well.
Q: There's a theory out there that you'll actually benefit at the end of the season because you were forced to sit on the side at the beginning. Is it realistic to expect that you'll be pretty close to 100 percent by the time we get to the playoffs?
A: If I'm not, I better either get another surgeon, another training staff or another body … one of the three. My expectation is to be 100 percent by the end of the month probably. It's not that I'm hurting or limping or anything like that. I'm just out of shape. I'm not used to being three months away from ball.
Q: Are you willing to admit now that you were hurt more in the series against the Lakers than you ever let on?
A: I didn't want to [make] any excuses. I had to play with what I had.
Q: You guys seem to be attracting even less media attention than usual because of all the pub the Celtics, Cavs and Lakers are getting. Don't suppose it's reached a point where you guys can get some motivation from that, has it?
A: We're not a team that really relies a lot on what people say or reads a lot or talks about what people say. We really don't care. We know who we are. We know what we've accomplished in the past and what we can still accomplish. We feel good about ourselves with this team.
Q: So you think this team can be as good as any of the recent Spurs teams?
A: I think it is. It probably is a little deeper with the addition of these two guys [guards Roger Mason and rookie George Hill]. We're going to be fine. The thing is that the other teams are getting better, so that's what makes it tough. But I think we have the same possibilities.

Can you rank as one of the greatest coaches in the history of the game when you haven't won a championship? Marc Stein visits the NBA on ESPN Radio pregame show to argue that coaching the same team for 20 years might be harder than winning a championship, especially in today's coaching climate. Which is why Utah's Jerry Sloan has to be recognized as one of the 10 best of all time.
Other questions posed by studio host Marc Kestecher include this one: Is it too soon to say that this Boston team, off to the best start in franchise history at 21-2 entering Friday's play, is better than the team that won it all last season?
NBA on ESPN Radio

Jason Smith, host of ESPN's NBA Today podcast, is deeply concerned about the threat of injuries with
Kobe Bryant
switching to a low-cut Nike sneaker next week. But you had to know that there was going to be no protest coming from Stein Line HQ with Kobe going to what's been described as a soccer-style shoe.
• Listen to the podcast


Frequent question that pops up in various mailbags here at Stein Line HQ: When can the Thunder expect to be moved to the Southwest Division, where they belong geographically?
Answer: The Thunder shouldn't expect it anytime soon.
We checked with a realignment expert and were promptly reminded that the Southwest Division, as currently constituted, is "maybe the best as far as closeness" when you look at the five teams it houses and note the corresponding proximity for those teams.
The problem: Whom would you move out of the division to make room for the Thunder and where would you send that team?
We're open to suggestions, but it looks at first glance as though the only way to make room for Oklahoma City in that division would be moving Memphis to the Eastern Conference and moving one of the Central Division teams closest to Minnesota -- Chicago? Milwaukee? -- into the West's Northwest Division. But that would be a pretty radical change that would naturally require some discussion at ownership level and inevitably generate some opposition … and I don't know that anyone has even proposed it. I'm just thinking out loud.
---
Came away from the San Antonio-Dallas thriller earlier this week with a couple of interesting coach takes we haven't had a chance to share yet.
The Mavericks' Rick Carlisle on the daily barrage of questions he gets about the diminutive J.J. Barea, who (A) has unexpectedly emerged as Dallas' biggest fill-in for the injured Josh Howard and (B) has quietly reduced the Mavs' speed deficit in the backcourt since they parted with Devin Harris: "Let's quit talking about this like it's some new story, like it's some guy that shouldn't be doing this. He should be doing this. It's his job. Let's get off the whole novelty thing. The guy's a good player."
Gregg Popovich explaining why he won't be coaching the Spurs for 20 consecutive seasons a la Jerry Sloan, even though the 60-year-old realistically could if he wanted to, because it's a virtual lock that Pop won't be leaving his post until he decides it's time after all he's achieved in San Antonio: "I don't think it's so much the mental toll. I have a pretty good time. I think it's more having other things that I might want to do."
---
Although there is no hard evidence yet to suggest that Jannero Pargo can or even wants to return to the States before next season -- I was told he's enjoying his NBA-to-Europe experiment -- NBA front-office sources say multiple teams are counting on the crushing effect of the global economic crunch in Russia to create a scenario in which Chris Paul's former backup in New Orleans leaves Dynamo Moscow and comes back to these shores at some stage of this season.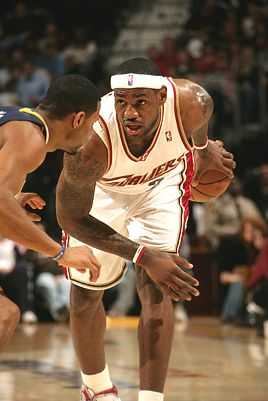 David Liam Kyle/NBAE via Getty Images
The NBA can't stop the media from talking about LeBron and the Knicks. But it can remind teams not to openly covet possible free agents, and did just that. (See Box 2.)

Marc Stein:
The Wolves did exactly what we expected by firing Randy Wittman and still managed to give us a bit of a surprise by announcing that McHale is no longer running the front office … although in practice I suspect that his influence within the organization (or at least his voice on personnel moves) hasn't changed much in the short term.
Fitzy (Boston): Hey Marc, love the Power Rankings. That said, how bad a GM is Kevin McHale and how could he possibly help the Wolves on the bench after Wittman was fired?
Marc Stein: I'd say this is the place he can most help them. Beyond all the obvious jokes about how coaching the team means he's no longer GM'ing the team, McHale is still the biggest presence in that organization and has the best chance of getting a response from an impressionable group of youngsters. By all accounts, McHale has always been a good one-on-one teacher. I will not be surprised if the Wolves play a lot harder for him, which is Step 1.
David (Brooklyn): Is it possible that the T-Wolves' owner is dumber than the Dolans? Seriously, McHale as coach?
Marc Stein: THIS is the problem in Minnesota and always has been. Everyone wants to blame the GM and call him McFail, but McHale has been empowered to make all of his mistakes by Glen Taylor's unbelievably mismanaged ownership of this franchise, which is why Taylor is now being subjected to James Dolan/Isiah Thomas comparisons.
I don't normally do this in a chat, but in the interest of time I'm going to resubmit a link to what I wrote right after Garnett was traded in the summer of 2007.
In short: Taylor has let the Wolves sink to this point more than anyone. He has the financial resources -- or at least had them in years past; can't assume he's been impervious to the global economic crisis -- to throw big money at some of the brighter minds in the game (like R.C. Buford in San Antonio) to come in and completely overhaul how the Wolves have been doing business.
After firing Wittman, which installs McHale as coach only and doesn't officially elevate anyone to take his place, Minnesota is again set up for an overhaul at season's end. But Taylor doesn't do overhauls. That's not his style. Instead he rehires every ex-Wolf he can find. Examples: Taylor brought back Rob Babcock almost as soon as the Raptors let Babcock go and tried to rehire Flip Saunders within a year of firing him.
This team, as much as any team in the league, needs a completely new perspective. Especially when it might have as many as four first-round picks in June … and especially when you consider the Wolves' dreadful drafting history (especially recently) that we covered in last week's Weekend Dime.
Yet as McHale noted in his coaching news conference, he'll always have Taylor's ear … and probably will long after he's gone from the day-to-day operations. The Wolves make a lot of their decisions by committee anyway and I presume McHale is always going to be the most persuasive guy in the room. I know it's been suggested that general manager Jim Stack is now the point man of the Wolves' front office, with assistant Freddy Hoiberg widely expected to take charge in the near future dating back to KG's last days as a Wolf, but numerous teams have pointed out to me that Stack was already Minnesota's point man for most of the calls coming in, mainly because McHale never liked dealing with agents or doing the GM grunt work.
We could go on and on here but my stance hasn't changed in the year-plus since Garnett left 'Sota: I'm convinced that nothing substantial will change with the Wolves until Taylor brings in someone from the outside or sells the team. Sorry.