How Rose Sweetened His Stroke
Elias Sports Bureau

• Cleveland takes its third shot at its first win of the season Friday night against Minnesota. The Cavaliers have started 0-3 or worse 13 times in franchise history and went on to miss the playoffs in 10 of those seasons. They were eliminated in the first round of the playoffs in the other three.

• The Bucks begin their season Friday night in Philadelphia, marking the 25th consecutive season in which Milwaukee will play its season opener on the road. Only two other NBA teams ever went even half that long without hosting a season opener. The Lakers had a 14-year streak (1960-61 through 1973-74) and the Knicks had a 13-year streak (1986-97 through 1998-99).
Schedule: Friday, Oct. 30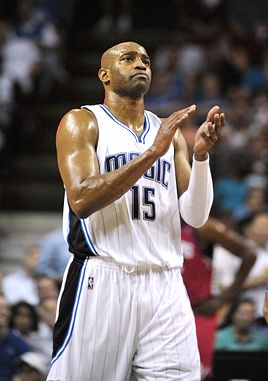 Sam Greenwood/Getty Images
Vince Carter saw a lot of familiar faces at the Izod Center Friday night, returning to Jersey for the first time since being traded to the Magic in June. (He sprained his ankle.)

Host Ryen Russillo talks scouting with Hawks director of pro personnel Steve Rosenberry and ESPN.com's David Thorpe on the "NBA Today" podcast.
Listen to the podcast