The Future Power Rankings are ESPN Insider's projection of the on-court success expected for each team in the 2015-16, 2016-17 and 2017-18 seasons.
Consider this a convenient way to see the direction in which your favorite team is headed.
Each of the NBA's 30 teams received an overall Future Power Rating of 0 to 100 based on how well we expect each team to perform in the next three seasons.
To rank the 30 teams, we asked ESPN Insider analysts Chad Ford and Kevin Pelton to rate each team in each category.
To determine the Future Power Rating, we rated each team in five categories. For an explanation of each category and a full view of how each team did in each individual category, click here.
Here are our latest rankings:
---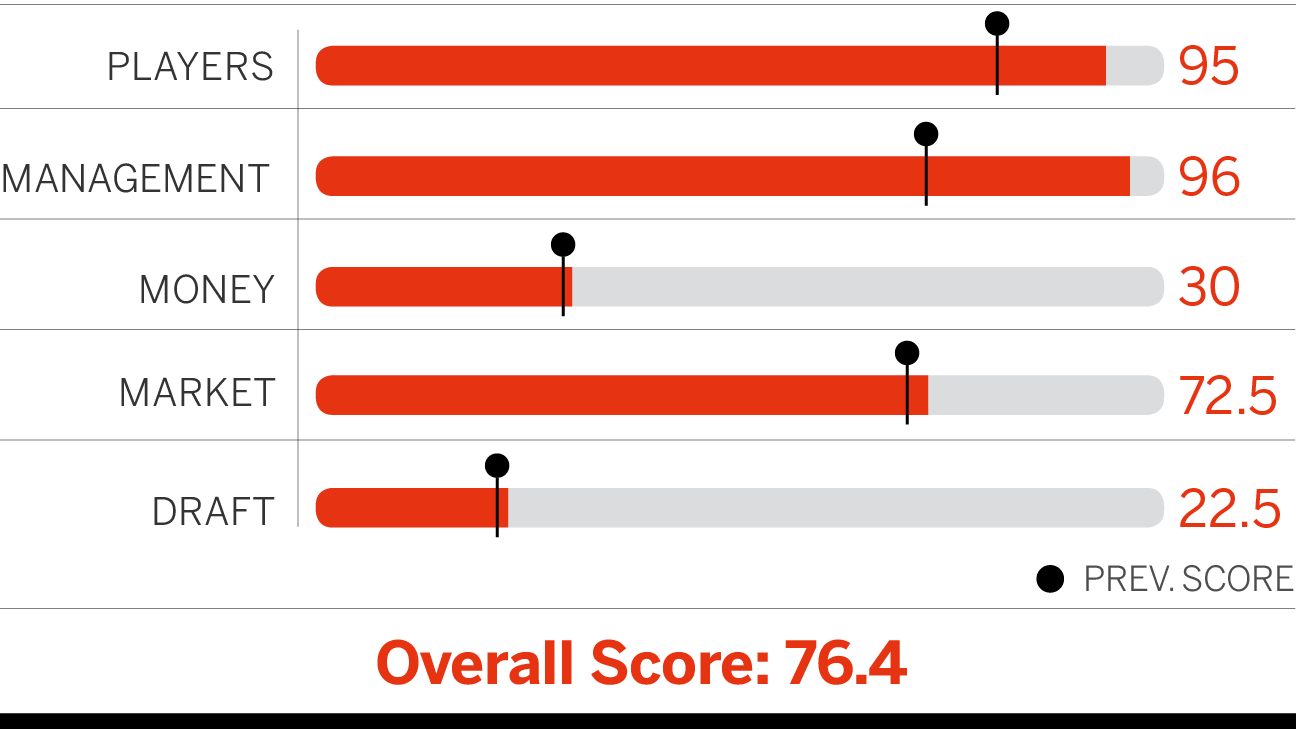 The Warriors are No. 1, and it's not even close.
Of course, that Larry O'Brien trophy reflects a certain glow on everything that's happened in the Bay Area, and on our expectations for Golden State's future.
The youthful roster is stellar: Stephen Curry is an MVP, Klay Thompson is an All-Star and Draymond Green is one of the best two-way players in the game. Steve Kerr showed coaching chops in his first season on the sideline. And management's moves and non-moves have turned up aces.
Winning also puts the market in a new light, improving the Warriors' ability to recruit role players. On the other hand, the team ranks just 27th in available money the next few years.
But all told, the Warriors appear to have the best shot at multiple NBA titles.
-- Chad Ford
(Previous rank: 6)