The lockout is officially on. ... But for how long?
We play a little 5-on-5 to forecast how long the NBA will be stuck at a standstill and other pressing post-lockout questions.
1. Will this NBA lockout be longer or shorter than in 1998-99?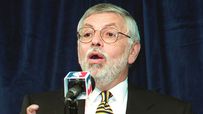 Kevin Arnovitz, Heat Index: Shorter. The tone on Thursday was discouraging, but that's the case at the deadline of almost any labor negotiation in any industry. The chasm looks large now, but both sides made meaningful concessions in recent proposals -- and both sides realize that future revenues are far too lucrative to let a lockout drag into a new calendar year.
Bret LaGree, Hoopinion: Even though I'm no optimist, I believe the lockout will be shorter. The players appear willing to compromise and the owners will lose far more money during an extended lockout than they lost (or claimed to lose) during the 2010-11 season.
Rob Peterson, Hardwood Paroxysm: Longer. Much longer. I think the '11-12 season is in jeopardy. Neither side sounds ready to compromise and you can see the dirt flying off the shovels as the players and the owners dig in. The owners seem ready to burn down the village to "save" it.
Chris Sheridan, ESPN.com: Hard to tell at this point, but shorter is the logical answer. If the owners quickly realize they are going down the wrong road, they can make a quick U-turn and get this thing settled before the end of summer. (They have had short lockouts before, in 1994 and 1995.) If reason prevails, it'll be much shorter. Problem is, unreasonableness reigns right now.
Timothy Varner, 48 Minutes of Hell: Shorter. Of all the good CBA material published Thursday, the two most interesting takes were Chris Sheridan's woe-to-come plea for more collective bargaining urgency and Henry Abbott's sober-yet-optimistic assessment of the movement already made between the union and the association. I'm in Abbott's camp. The two parties are making concessions at a healthy pace. The sky isn't falling.
---
2. Who's to blame: the owners or the players?
Kevin Arnovitz, Heat Index: Neither. Was this conflict avoidable? Sure. But this is a process in which billions of dollars are at stake in a business with financial uncertainty. Owners have legitimate gripes about the current structure, but the players are operating on reasonable principles as well and have already capitulated on significant issues.
Bret LaGree, Hoopinion: No one will be to blame unless we lose games. It's perfectly acceptable, at this time, for both sides to negotiate aggressively toward their own best interests.
Rob Peterson, Hardwood Paroxysm: The owners. Let's put it this way: If someone offered you $66 million for six years of work would you turn it down? I didn't think so. The owners don't have to give marginal players ridiculous deals. The owners do it because they're competitive, but they can't keep themselves in check, so they shift the blame to players for accepting millions.
Chris Sheridan, ESPN.com: The owners. They should be milking this opportunity through the holiday weekend, making side wagers amongst themselves on whether Billy Hunter gives them another $400 million, $500 million, or whatever, then they settle it Sunday or Monday with $1 billion in their wallets and hope the NFL stays in a work stoppage. They are punishing their product at the most inopportune time, and picking a fight against what were loyal employees.
Timothy Varner, 48 Minutes of Hell: Blame implies wrongdoing, but in what way is this a moral issue? Neither the owners nor players are acting immorally toward one another; they're bargaining, which is a perfectly natural business process. Are the fans the objects of wrongdoing? If so, then the owners and players each share some small measure of blame, but it's limited. Basketball is not yet lost.
---
3. Was June 30 just a façade? Is Labor Day the true deadline?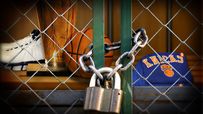 Kevin Arnovitz, Heat Index: June 30 was a hard deadline. We're in a lockout. This is real. No transactions, no paychecks, no summer league, no team-sanctioned meetings or workouts, nervous sponsors and antsy television execs. That doesn't mean that the two sides don't have time to avert disaster, but the lockout has real-world consequences.
Bret LaGree, Hoopinion: Clearly it was a façade for the owners. They've only made demands. The real deadline, on their side, is whenever their unity breaks down along the lines of profitable/unprofitable, large market/small market or competent/incompetent.
Rob Peterson, Hardwood Paroxysm: I don't think June 30 is a façade, because the NBA isn't missing any regular-season games. But when you get closer to Labor Day that puts training camp in jeopardy, and then the regular season could be too. Labor Day is the true deadline if they want to have a full season.
Chris Sheridan, ESPN.com: No. If you want to have a legit 82-game season, you can do so by starting around Dec. 10. You push the NBA Finals back to the end of June, like they did in '99, and you extend the regular season through April. So you need an agreement by Thanksgiving, then you play two exhibitions while simultaneously signing some of the 200 free agents, you have a mad scramble and then you fasten your seatbelts and play 82.
Timothy Varner, 48 Minutes of Hell: Yes. The lockout is, in large measure, a PR and negotiating maneuver by the owners. Has anything really been lost? Summer league? Big deal. At the end of the day, negotiations continue to push along. Labor Day, on the other hand, marks a moment of imminent loss. That date matters.
---
4. Are owners capitalizing on or victimized by a weak economy?
Kevin Arnovitz, Heat Index: A little of both. Franchises have been adversely affected by sagging consumer demand, frugal sponsors and municipalities unwilling to foot the bill for pro sports. But there's a trace of disingenuousness in the enormous losses claimed by many of the owners. If the numbers were more transparent, we'd have a better grasp on reality.
Bret LaGree, Hoopinion: Maybe it's because I know I can't play professional basketball but can still fantasize about owning a team (given a non-specific and extraordinary series of events), but owning an NBA team seems like a pretty sweet deal; one that should be profitable as long as you don't do obviously dumb things.
Rob Peterson, Hardwood Paroxysm: They're capitalizing on the weak economy. Everybody's hurting in this economy. But if the owners are going to complain about losing money, then maybe they shouldn't spend so much. No one is forcing them to do so.
Chris Sheridan, ESPN.com: The owners, who made their initial proposal in the recession economy of 2008-09, are capitalizing on their leverage, but they also could be overreaching against a bunch of guys who have made it to the NBA because of their competitiveness. When the product goes missing in the fall, the leverage shifts -- but only if the players have the wherewithal to not capitulate. I'm not sure they do.
Timothy Varner, 48 Minutes of Hell: Ultimately, the owners want what the players already possess: guarantees. Player salaries and contracts are guaranteed. Many owners are experiencing something completely unknown to the players: the owners are losing money from their participation in the business of basketball. Having said that, how many business owners have the gall to request guaranteed profitability? Such a request smacks of opportunism.
---
5. Flash forward: What will be talking about on Jan. 1, 2012?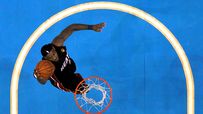 Kevin Arnovitz, Heat Index: Are the Lakers still relevant? Will the Bulls acquire a legitimate starting shooting guard at the trade deadline? How did the Heat become a 7-seconds-or-less outfit?! Can OKC learn to play a championship brand of D? Can the Knicks learn to play a passable brand of D? Imagine what Blake Griffin and Eric Gordon could do with an elite coach!
Bret LaGree, Hoopinion: Hypothetical transactions, especially those that center around the relative value of expiring contracts under the new CBA.
Rob Peterson, Hardwood Paroxysm: The final weekend of the NFL season.
Chris Sheridan, ESPN.com: The games that were played on New Year's Eve. Because even though I think this lockout is stupid, I still believe there are reasonable people with reasonable minds who are negotiating the labor deal, and they will not tarnish their product with too much of the collateral damage that comes from an extended work stoppage. Then again, I try to think like Spock, but David Stern is Captain Kirk and isn't afraid to boldly go where no man has gone before.
Timothy Varner, 48 Minutes of Hell: This one is easy. We'll be talking about the Miami Heat. I can hear the talking points now: "LeBron James and Dwyane Wade fiercely disagree over the latest batch of 'American Idol' contestants. Is the Heat locker room on the verge of collapse?"


ESPN.com and the TrueHoop Network
Kevin Arnovitz and Chris Sheridan cover the NBA for ESPN.com. Bret LaGree, Rob Peterson and Timothy Varner write for the TrueHoop Network.
• Follow ESPN's NBA coverage on Twitter | On Facebook