Dirk Nowitzki solidified his Hall of Fame credentials in leading the Dallas Mavericks to an NBA title.

You can look for him to someday join sublime Lithuanian big man Arvydas Sabonis, who is headed for Springfield induction on Aug. 11-12.

But how do some other NBA players born outside the United States rate in their HOF qualifications? Five writers offered their takes on five greats who honed their skills on foreign courts.
1. Is Yao Ming a Hall of Famer?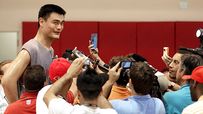 David Thorpe, Scouts Inc.: Yes, without doubt. He has been a living, breathing bridge connecting hundreds of millions of basketball fans to the top league in professional basketball while also being a long-term All-Star on merit. Unique in his combination of size and skill sets, Yao was robbed of many years of amazing performances but still inspired more people to follow the game than perhaps anyone else in history.

Jay Aych, The Painted Area: Figuring out the standard for inducting international players is always tricky. Is Yao's on-the-court NBA career Hall of Fame-caliber? No. But when you factor in his contributions off the court -- helping spread the NBA to millions in Asia -- and his being one of the best international bigs of all time, I believe Yao should earn a spot in Springfield.

Rob Mahoney, The Two Man Game: No question. In addition to peaking as one of the truly elite players in the league, Yao expanded the game internationally more than any other player in NBA history. He opened doors, dropped hook shots, crossed oceans, anchored defenses, created markets and stood as a great person and personality all the while.

Jonathan Santiago, Cowbell Kingdom: Yes, but not first-ballot. His contributions to the game in China and helping to further globalize the sport should earn him a second- or third-ballot Hall of Fame bid. And hey, if Bill Walton can get inducted with an injury-plagued NBA career, why can't Yao?

Jared Wade, 8 Points In 9 Seconds: By the current standards for the Basketball -- not NBA -- Hall of Fame, yes. He was the vanguard of spreading the sport to a continent where nearly 4 billion people live. He did not have one of the greatest basketball careers of all time, but he did have one of the most influential. For that, I would give the man a plaque.
---
2. Is Manu Ginobili a Hall of Famer?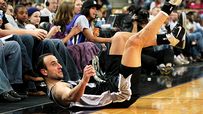 David Thorpe, Scouts Inc.: He is, indeed. Manu's savvy scoring talents worked perfectly within the Spurs' system, and his passing gifts allowed the Spurs to employ a score-first point guard. Tim Duncan is a top-10 player historically, but Ginobili was a perfect scoring guard to pair with him as well, thanks to excellent shot selection and a huge heart. Few players at that position were better than Manu in his prime, and all who were will be Hall of Famers, too.

Jay Aych, The Painted Area: Absolutely. Manu's NBA stats and accolades stack up favorably compared to Joe Dumars'. Would Ginobili get into an NBA-only HOF? Probably, but that's debatable. When you take into consideration his European accomplishments pre-NBA and his success with the Argentine national team, Manu is a lock next to Bill Bradley, the only player to win Olympic gold, Euroleague title and NBA title.

Rob Mahoney, The Two Man Game: Absolutely. What Ginobili's résumé lacks in longevity, it makes up for it with a string of incredible successes. From 2002-07, Ginobili became an All-Star, posted an average player efficiency rating of 21.1, won three NBA titles, championed Argentina to a gold medal in the Olympic games and led his team to a second-place finish in the FIBA World Championship. Throw that Ginobili did for the "euro step" in the NBA what Allen Iverson did for the crossover, and he certainly qualifies as a basketball luminary.

Jonathan Santiago, Cowbell Kingdom: Ginobili has been a key cog on each of the Spurs' championship teams of the past decade. And internationally, he led a team that dethroned the United States in the Olympics for the first time since the U.S. started sending professionals.

Jared Wade, 8 Points In 9 Seconds: Yes. He won three NBA titles, an Olympic gold medal, a Euroleague title and an Italian league title. Individually, he has two All-NBA selections, a Sixth Man award, a Euroleague MVP and a few Italian league MVPs. On pure talent, he is no Kobe or Dwyane. He's not even Drexler or Dumars. But he is so accomplished that he gets the nod.
---
3. Is Pau Gasol a Hall of Famer?
David Thorpe, Scouts Inc.: Not yet. He definitely has Hall of Fame talent and should do enough to get in, but if injuries or a trade to a terrible team occurs, he might not end up with a significant enough career. He was a big part of two titles and a huge goat in the Lakers' loss to Boston.

Jay Aych, The Painted Area: Yes. Very similar to Manu. Does he get into the Hall of Fame based solely on his NBA accomplishments? I think so. He was the second-best player on two NBA title teams. Gasol's NBA accomplishments are close to if not better than those of ex-Laker James Worthy, a 2003 inductee. But if there are any doubts, his dominant FIBA play of the past decade solidifies his case.

Rob Mahoney, The Two Man Game: Sure. Pau Gasol kicked off his career with a 19.5 PER and has produced more and more efficiently since. Playing for middling teams throughout his career in Memphis may once have been viewed as an argument against his Hall of Fame candidacy, but since then he was a vital component on two championship teams and a third that went to the NBA Finals, not to mention all his accomplishments under his native banner.

Jonathan Santiago, Cowbell Kingdom: It doesn't hurt that he has two championship rings to his credit. But what will keep him from being a first- or even second-ballot Hall of Famer will be the questions about his toughness. I think he'll get in on the third try.

Jared Wade, 8 Points In 9 Seconds: Based on his NBA body of work, no. But his NBA résumé has improved recently, he won a FIBA title (and MVP), he earned an impressive Olympic silver medal in 2008 and collected a bunch of hardware from his younger days in Spain. He wouldn't be in my Hall of Fame. But, as constituted, I -- begrudgingly -- think he should get into Springfield.
---
4. Is Tony Parker a Hall of Famer?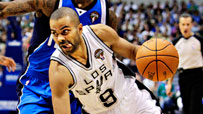 David Thorpe, Scouts Inc.: Yes. It's not just the rings, either. For years, Parker has literally been one of the top paint scorers in the league. Try these numbers on for size: In the past five seasons, Parker has never made less than 62.7 percent of his rim shots, while current MVP Derrick Rose made 60 percent of his last season, his best showing ever. When a team's point guard can get to the rim and finish like Parker can, everything else on offense flows so much more easily. Inch for inch and pound for pound, Parker had a stretch as probably the most potent offensive weapon in the NBA.

Jay Aych, The Painted Area: Obviously his NBA career has a lot in common with Ginobili's, so I'll say yes. Parker is maybe the best international point guard ever after Steve Nash. He also was a key figure on three NBA title teams and was Finals MVP in 2007. However, he does not have quite the résumé that Manu and Pau have in FIBA play.

Rob Mahoney, The Two Man Game:
Maybe. Parker's career, more than that of any other player included in this space, depends on the years to come. Like Ginobili, Parker is a three-time champion. He also has a trio of All-Star appearances to his name and a handful of highly productive seasons. But Parker has yet to reach the heights that Ginobili once claimed and hasn't had the same level of international success. Parker may be a Hall of Famer yet, but he's not quite there.

Jonathan Santiago, Cowbell Kingdom: I'm iffy about Parker because unlike Tim Duncan and Manu Ginobili, he's never really won as the focal point of a team. Duncan has always been the centerpiece of all the Spurs' championship teams, and Ginobili, as I said earlier, led Argentina to a gold-medal victory in the Olympics. With that said, he's probably a Hall of Famer simply by being the most decorated basketball player to emerge from France.

Jared Wade, 8 Points In 9 Seconds: Nope. He is a huge step below both Manu and Pau in talent and can't come close to matching their decorated international careers. I'm not even sure there is a legitimate case to be made for Parker, unless perhaps you think Chauncey Billups or Horace Grant is a Hall of Famer.
---
5. Does Arvydas Sabonis deserve to be in the Hall of Fame?
Note: Sabonis will be inducted to the Basketball Hall of Fame in August.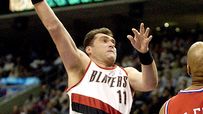 David Thorpe, Scouts Inc.: Of course. He was one of the best big men to play basketball in the history of the game. The game was far better globally than most Americans realized until recently, and Sabonis was perhaps more dominant internationally than Shaq ever was in the NBA.

When I think of how gifted Sabonis was in the NBA and consider how incredible he would have been if he were 30 pounds lighter and far more agile, I'd guess he would have been an annual All-Star and a potential league MVP numerous times had he played there in his prime.

Jay Aych, The Painted Area: Yes, of course. He was dominant on the international scene for nearly two decades and highly productive during his seven NBA seasons even though he moved worse than my old man. Forget about Bill Walton, Sabas was the best-passing big man ever. One of my favorite players of all time.

Rob Mahoney, The Two Man Game: Definitely. Sabonis gets the requisite credit as a trailblazer before all he would accomplish as a Trail Blazer (yeesh, I'm sorry); his terrific success in the NBA as an international player goes a long way in earning him a place in the Hall. Sabonis may be the best European player to lace 'em up, and while he was great in the NBA, he was even better playing in Lithuania and Spain. His basketball career in the States may have been short-lived because of age and injury, but the totality of Sabonis' accomplishments certainly warrant induction.

Jonathan Santiago, Cowbell Kingdom: Yes, because the Basketball Hall of Fame doesn't just look at a player's NBA career as a measure of success. Injuries robbed Sabonis of his prime, and he was never the dominant player he was in Lithuania by the time he joined Portland in the 1990s.

Jared Wade, 8 Points In 9 Seconds: Unquestionably. He's easily the best player on this list and by all accounts would have been a top-50 NBA player had he come to the NBA before his body broke down. Even the old, immobile Arvydas was a modern marvel of passing and savvy play. He's not your Vydas. He's not my Vydas. He's Springfield's Vydas. Just ask David Robinson.


ESPN.com and the TrueHoop Network
David Thorpe is a senior writer for Scouts Inc. Jay Aych, Rob Mahoney, Jonathan Santiago and Jared Wade write for the TrueHoop Network.
• Follow ESPN's NBA coverage on Twitter | On Facebook