Click the pics below to read the bios of our top 12 Euroleague/NBA stars.
Anthony Parker
Maccabi Tel Aviv
Anthony Parker
Toronto Raptors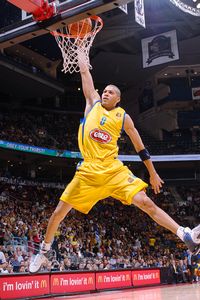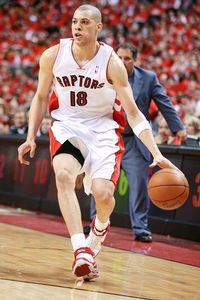 It took Parker six years and thousands of air miles to return to the NBA, but the Raptors are now benefiting from the time he spent in Europe developing his game.
Limited to 55 games in three seasons with the 76ers and Magic after graduating from Bradley University, Parker took the bold step of moving to Europe in an attempt to rebuild his reputation in 2000. He spent five of the next six seasons with the legendary Israeli club Maccabi Tel Aviv; the other season he spent with Virtus Roma in Italy.
In five years with Maccabi, Parker won five national titles, five national cups, two Euroleague titles and one Suproleague title. He played a major role on that Maccabi team and won back-to-back Euroleague MVPs in 2005 and 2006, as well as the Euroleague Final Four MVP in 2004.
His most significant basket, however, may have come in an exhibition game. In October 2005, his buzzer-beating shot gave Maccabi a 105-103 victory over the Toronto Raptors at the Air Canada Centre. And, by the following summer, he himself was wearing a Raptors uniform.
Photo credits: (l-r) Ron Turenne/NBAE/Getty Images, Claus Andersen/Getty Images
Ian Whittell covers basketball for The Times of London.