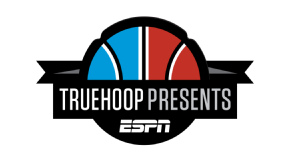 J.R. SMITH WAS playing a video game one night last August, enjoying the downtime of the offseason when the texts started coming in.
The first he ignored, but they wouldn't stop, his phone buzzed incessantly.
"I'm like what the hell is going on?" Smith said.
So he paused his game and picked up the phone, mildly annoyed. On the top line he saw "LeBron James plus 10" recipients. It was the Cleveland Cavaliers' players-only group text, and James had put a call out. Workouts in Miami in two weeks, be there.
"Then there were all these guys responding right away with 'I'm in,' 'I'll be there,' 'Count me in,' 'I'm already here,'" Smith said. "I mean right down the line. Kevin [Love], Ky[rie Irving], Delly [Matthew Dellavedova], JJ [James Jones], Shump [Iman Shumpert]. All of them, right away."
There has been a lot of attention paid to James' frequent trips to Miami since he re-signed with the Cavs two years ago. Particularly midseason trips the past two years. Not as many seem to recall he used it as a staging ground to start this season in a team-building event last summer.
"The only thing for me is just how well I can get my team prepared mentally and physically to go out for battle." LeBron James
Of course, it's easier to sell a summer work trip to Miami than other places on the map. But there was another motivation, one that his teammates, coaches and advisers have seen him obsess over and struggle with: Since he came home with the essay and the rally and the mic drop in 2014, James has been fighting an ongoing battle to try to bring Miami to Cleveland. More specifically, part of the Miami Heat culture to the Cleveland Cavaliers.
This is at the core of James' various frustrations over the past season. His issues with David Blatt (who was fired as coach during the season). His passive-aggressive behavior toward Kevin Love and Kyrie Irving. The tweets.
"LeBron has been trying to do in Cleveland what Bernie Sanders and Donald Trump were doing," a source described it. "Execute a hostile takeover of the party."
He'd brought help for the job: former Heat teammates Jones and Mike Miller, for a season. He found Tyronn Lue to be an ally in the mission as well. And as the Cavs head into their second consecutive Finals against the Golden State Warriors, the process is starting to bear fruit.
"You have to understand, it is so much different in Miami than everywhere else," said Zydrunas Ilgauskas, who played seven years with James in Cleveland before joining him in Miami for a season.
"Cleveland is part of the mainstream of the NBA. In Miami, there is one man in charge and that is Pat Riley and everyone falls into line from there. It's very simplified for you. There is one way to do things, his way."
James and Ilgauskas' first week as Heat players in 2010 was spent on a military base in Pensacola, Florida, for training camp. They didn't shoot in practice for the first three days, it was all defensive and conditioning drills. For each full workout during the season, everyone wore knee pads and mouthguards. It was full contact. If you were caught grabbing your shorts out of fatigue, you were told to stand up. Needless to say, it set a tone.
---
PERHAPS NOTHING ELSE personifies the Heat experience more than their practice gym. The room has a three-story glass wall with an elevated and expansive view of the blue waters of Biscayne Bay and South Beach beyond. No doubt it was one of the prime design points of the architects of AmericanAirlines Arena. But the giant windows have been covered in opaque blinds for years. It might as well be a concrete wall.
When the Heat are in the gym working they are there to do just that, not daydream of lazy afternoon cocktails. With Riley as the guiding hand for more than 20 years, this all-business attitude has served the franchise well. Micky Arison, the Heat's owner, often will attend practices and sit next to Riley, in silent but solid support.
In Cleveland, by contrast, the Cavs built an opulent stand-alone practice facility where the dining room and a deck were designed with views of woods and a pond. There are custom cut floors painted in Cavs colors. Recently the team installed cutting-edge LED lighting to get rid of the annoying buzz from traditional lights. Cavs owner Dan Gilbert has spent a numbing $845,830,779 on salaries and luxury tax over the past 10 years. That spending helped bring James back to Cleveland.
But Gilbert is also mercurial. He makes instinctive and rapid changes, sometimes on a whim. All of which has made it a challenge for the Cavs to establish continuity. And while Arison is relaxed and enjoys the good life -- he will sail his yacht into European ports where his players are vacationing in the summer and invite them over for dinner -- he is not playful like Gilbert.
A lover of practical jokes, Gilbert once wanted to dummy up a fake news release that the Cavs were signing Dennis Rodman to a 10-day contract and put it out on April Fools' Day; he was talked out of that one. After a playoff victory over the Washington Wizards 10 years ago, Gilbert had a remote-controlled fart machine installed under coach Mike Brown's seat. When Brown went up to the dais for the postgame news conference, Gilbert stood in the back and worked the controls. Brown was flummoxed -- although the microphones didn't pick up the sounds.
Cleveland and Miami, two very different operations.
"Most places you have your body fat checked twice a year, at the beginning of the season and at the end," llgauskas said. "In Miami, it's every week or two. Sometimes when guys know it's coming they'll go sit in the steam room to try to sweat off a few pounds. Because if they don't like what they see they will let you know about it."
James is the product of a childhood that left him prone to obsessing about routines. In third grade, he missed 100 days of school. In fourth grade, a foster family, the Walkers, established rituals for everything from homework to grooming. LeBron turned in every assignment on time, had perfect attendance and has, according to those close to him, fetishized routine ever since.
The approach from Riley, and coach Erik Spoelstra, resonated, and James played some of the best basketball of his career. Most important, James had Dwyane Wade and Chris Bosh -- partners in the enterprise. Maybe the week at the Air Force base to start was a little ridiculous and heavy-handed; the Heat was like a paramilitary operation at times. But if Wade was cool with it, James realized he had to be cool with it. This was the basis of how things were held together.
But James was never fully comfortable in the Heat cauldron. He started talking about coming back to Cleveland just a little more than 18 months after signing in Miami.
---
WHEN JAMES RETURNED to Cleveland he envisioned bringing some of these tactics with him, best practices at the highest level. But there was another culture shock when James switched teams. All the losing, all the young players, all the leadership turnover had left the opposite of Miami's culture.
James was taken aback at the lack of professionalism he found, sources said. Players came in late and left early. They didn't always dress appropriately. Blatt, a coach with a reputation as a tyrant in Europe, surprised James by how lax he was at times. James tried to set a tone, staying after practice and working with Jones and Miller, but watched as young players with no history of success -- namely Love and Irving -- didn't follow suit.
"It's a big job to change a team's culture. You have to hold everyone accountable. You have to make sure everyone is on board." Tyronn Lue
By November 2014, he was left saying things such as: "This is more challenging than me trying to win my first championship. I've taken on the burden of leading young guys and getting them to understand what it takes to win. And it takes more than just basketball. It's about being a professional, not having a sense of entitlement, being grateful that you're a part of this league. Those things have a lot to do with winning. It's going to take a while. When you're losing, you pick up a lot of bad habits. When you walk into the building every night and don't even expect to win, that wears on you, and it takes a while to break it."
If James had been hoping that Irving and Love would prove to be partners when he first arrived, much like Wade and Bosh had been, that wasn't the case. At least at the beginning. Fair or not, he didn't give Blatt much of an opportunity. A few weeks into last season James was implementing his own tough love toward Irving, and later taking to social media to deliver messages to Love.
"LeBron wants to do it again because he's a little younger, but I wouldn't want to do it all over again," Wade said last year about the changes James was trying to make in Cleveland. "That was a grind [in Miami]. It was a great grind because we got success out of it. But I wouldn't want to do it all over again. You've got to go through the same process."
Last season's issues were well-documented. And although the Cavs largely overcame them as they reached the Finals, despite dysfunction on the bench and wide-scale injuries, this season James wanted to start off on a more positive foot, the impetus for the player-led camp in Miami.
"You could see it right there in Miami, LeBron sets the culture and he sets the tone," said veteran Richard Jefferson, who signed last summer. "I came to Cleveland to play with him and I think there's a lot of guys on the team who can say that."
There was, according to team sources, more of a working spirit. James was encouraging of Love early and he attempted to find chances to support Blatt, though that never really was a success. Even the injuries had their silver linings.
"It was unfortunate the injuries happened to Kevin [shoulder] and Ky [knee], but it was also fortunate because they had to stay in the gym and had to work on their bodies," Smith said. "It was like OK, now we're moving towards something. It took an injury to get to that point, but everybody sees it. But when you have guys with $100 million contracts staying and working, it changes things. I know for me, it changed my perspective overnight."
Things were still far from perfect. James, a stickler for punctuality, was continually upset by players not being on time. Film sessions, buses, flights -- the lack of professionalism burned James. Sometimes it was Blatt, who was supposed to be setting the example himself, who was late. And on a January afternoon when the Cavs were practicing in Dallas, James got so fed up he tweeted about it, writing: "No RESPECT for time! #PetPeeve"
"Cleveland is part of the mainstream of the NBA. In Miami, there is one man in charge and that is Pat Riley and everyone falls into line from there. It's very simplified for you. There is one way to do things, his way." Zydrunas Ilgauskas
Within two weeks, Blatt was fired and Lue, his replacement, was preaching accountability from the first moments. Cavs general manager David Griffin talked about accountability when he made the change, but he might as well have said "culture" as well.
"It's a big job to change a team's culture," Lue said. "You have to hold everyone accountable. You have to make sure everyone is on board. And to change culture, you can't treat everyone the same way. Everyone is not going to be treated the same way. They don't take it the same way and you just got to know how to deal with certain people, deal with people on a day-to-day basis and deal with them differently. I just think, when you win, it's easy to change the culture. When you're on losing teams or losing situations, it's a lot harder. I think when you can preach winning and they see the winning, I think it makes it a lot easier to change the culture."
Six weeks after the firing, the Cavs were sputtering. And when Lue gave the team consecutive days off -- something that wouldn't happen in Miami -- James flew to South Florida to spend time with Wade. He followed the trip with more cryptic tweets that may or may not have been aimed at teammates, and then unfollowed the team on Twitter, a move James only loosely explained.
"He was frustrated with the process and that was his way of dealing with it," a team source said.
Lue, holding James accountable, got on him about the behavior. Just as he'd gotten on James in huddles and film sessions. And he challenged Love and Irving in both team and private settings. It was a culture change. James listened -- started focusing more, shutting off much of his social media and backing it up by playing his best basketball of the season in March and April. The Cavs found a groove, as did Irving and Love. Practices started running smoother. People started showing up on time more often.
---
ASK JAMES ABOUT it all and he'll say he doesn't really want to talk about it now, with the Finals about to begin. When approached this week, he would say only: "We've always been professionals. We have a professional group." And, "The only thing for me is just how well I can get my team prepared mentally and physically to go out for battle."
Still, players and those around the team say they have noticed a difference. The Cavs are closer now than ever before to the team James envisioned when he returned. There were minor strides and major ones. There were big moments, like the practices in Miami, the coaching change or the private meetings -- and there were smaller ones, like just seeing how the veterans on the team dressed for practice.
And when Channing Frye arrived in a midseason trade, even he helped open communication within the team without even knowing it.
"Channing was that new kid in school that doesn't know that there's cliques and he just sits at the table with everyone," Jefferson said. "He puts random people on text chains. All of a sudden I was just on a text chain with LeBron, Kev and [Jones]. You're just like, 'Why did you include us?' He's like, 'I don't know, you guys are the ones I wanted to talk to.' All of a sudden the four of us are texting through a game."
The process isn't over, that's something all agree on. The Cavs will never be the Heat, or the San Antonio Spurs for that matter. If James wanted the Heat way, he'd have stayed in Miami. But his efforts, Lue's efforts, the front office moves and the maturation of the Cavs' young players are all apparent.
Whether it manifests in a trophy over the next few weeks is unknown. What is known, however, is the Cavs now operate in a different way.
"I just think the guys have really bought into what we're trying to do," Lue said. "It's continuing to harp on that every single day, about accountability, being professional, doing things the right way. Just trying to make sure the culture is right. I think when the culture is right, I think it's easy to play in those kind of environments. I just know it's a chance for us to do something special."
And, if it all goes according to plan, credit LeBron's importing the best of Riley's Heat culture -- but not all of it.