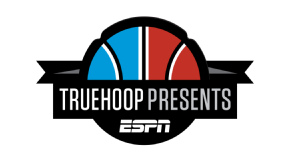 LeBron James has hijacked Mychal Thompson's Father's Day.
If not for Cleveland's designated savior, the Golden State Warriors would have already been crowned champions and Thompson would have spent a leisurely Sunday basking in the glow of the second title in two years for his son Klay, who has distinguished himself in the series with his two-way play.
Mychal would have begun his Father's Day with a morning workout at the gym, then come home, watched a little golf, perhaps with Klay and his older brother Mychel, then headed to the ballpark to catch the game of his youngest son, Trayce, an outfielder for the Los Angeles Dodgers.
Not anymore. Instead, Cleveland's resurgence, fueled by the brilliance of James, has forced a Game 7 on Sunday night and reduced Thompson to an anxious parent roaming the halls of his own home, ruminating over the fate of his middle son.
Now he will have to bypass Trayce's game and won't even see Klay before tipoff. Klay is on lockdown, preparing for the biggest game of his young life, while Dad wrestles with all the potential scenarios in advance of the tip.
"It's pure torture," Thompson admits. "Obviously, I can't think of anything else."
Thompson is an avid sports fan who considers the U.S. Open a "can't-miss" television event. He also loves soccer and would normally be entranced by the Copa America Centenario matches.
"I've tried to watch," Thompson says, "but I'm so consumed with [Game 7] it's made it impossible for me to follow anything else."
---
Elite-level competition is a common thread throughout the Thompson family. Mychal is a former No. 1 NBA pick; his oldest son, Mychel, was a star basketball player at Pepperdine and is still trying to realize his NBA dream; Trayce was a second-round pick of the Chicago White Sox; Klay's mother, Julie, was a Division I volleyball player. Each understands the magnitude of what Klay is facing, so they have purposely given him a wide berth in the past 24 hours.
"Klay was in a bad mood [Saturday]," Mychal says. "We know to give him some space."
His father says he and Klay talk basketball all the time, but never about the inner workings of the Golden State basketball team.
"Klay never talks about what goes on in the locker room -- even with me," Mychal says.
His own son, he says, was reflective following a disappointing Game 6, wondering how he could have done more. Mychal says maturity is the biggest difference in Klay's game between last season and this season.
"He can have a bad quarter, handle it, stay focused and get past it," Thompson says. "His mental approach has improved so much ... the fact that Kobe [Bryant] pointed out he was impressed by the way Steph and Klay compete is when you know you've arrived."
---
Mychal, who spent 12 seasons in the league with Portland, San Antonio and the Lakers, recalls his own Game 7 Finals experience in 1988.
His favored Lakers team trailed 3-2 in the series, primarily because they'd allowed Pistons star Isiah Thomas to run all over them -- averaging 21.3 points and 9.3 assists through the series' first six games. But Thomas badly sprained his ankle in a Game 6 loss, and though he suited up for Game 7 in Los Angeles, the Lakers prevailed on their home court, behind a game-high 36 points from James Worthy.
Klay Thompson wasn't even born when his father hoisted that trophy. He was just 2 years old when his father retired in 1991, yet the NBA became his sand box when his father became a broadcaster and allowed him to tag along. Klay spent summers getting tips from Bryant, his favorite player, and by the time he was 7 years old, his father says he was already exhibiting NBA 3-point range.
"We saw very early that he was born with a special shooting touch," Thompson says.
But that's not what pleases the old-timer most.
"People say, 'He's such a great shooter!"' Thompson says. "Well, we already know that. What my wife and I take great pleasure in is when someone tells us how professional and respectful Klay is. Those are the compliments we hold on to."
As Mychal paces back and forth in his family room, LeBron is on his mind now. To Klay's father, LeBron is something we've never seen in basketball, a forward built like a linebacker with the skills of a point guard. Mychal says James has bullied his way onto his "second NBA Mount Rushmore." The first, he says, includes Wilt Chamberlain, Bill Russell, Kareem Abdul-Jabbar and Michael Jordan. The second is made up of LeBron, Tim Duncan, Magic Johnson and Jerry West.
As he wonders how his son is holding up against LeBron's Cavs, he frets over the loss of Andrew Bogut -- "the best defensive center in the league," he says. He reports that he has talked with Andre Iguodala, who was hampered by a back injury in Game 6, and while the invaluable sixth man is sore, he plans to play. "It's Game 7," Thompson says. "Of course he will play, and then adrenaline will kick in."
Thompson was thrilled with Curry's outburst at the tail end of Game 6, saying, "I loved that Steph lost his cool. So out of character for him. Great way for him to get ready for [Game 7]."
Indeed, while the Warriors were once firmly in control of this series, LeBron has raised the stakes, cranked up the heat and left the Warriors in a most precarious position. In those situations, Mychal says, it's hard to articulate how significant every small detail becomes.
"The pressure is just monumental," Thompson says. "Every minute, every possession is critical. You can't afford any big mistakes. You can't afford any lapses."
Heroes emerge in winner-take-all playoff games. So do goats. A Klay Thompson make -- or miss -- could be the difference. No wonder his father is wearing out the carpet at home.
On this Father's Day, Mychal Thompson asks for only one gift: "To see my son jumping around after they win it," he says. "Because that's what all fathers really want -- to know our kids are happy."