What's in store for the Charlotte Bobcats? Our panel of five looks back at the offseason moves (and nonmoves) and forward to what lies ahead in the 2013-14 season.
1. What grade would you give the Bobcats' offseason?
Larry Coon, ESPN Insider: B. Nobody expected the Bobcats to vault from earning frequent lottery miles to Finals contention overnight. Their strategy was to be bad before being good, and now they're starting to make strides toward that goal. Is Cody Zeller, Michael Kidd-Gilchrist and Kemba Walker a good enough haul to show for their stinkitude? It seems mediocre to me, but I upgraded them from a C because they switched from "Bobcats" to "Hornets" (starting in 2014-15) once New Orleans ditched the name.
D.J. Foster, ClipperBlog: D, as in "desperate." It's understandable that the Bobcats' front office is frustrated with the lottery balls continually bouncing the wrong way, but drastically overpaying for a player that makes zero impact defensively in an effort to become slightly less awful is just about the worst thing you can do during a rebuilding period.
Tom Haberstroh, ESPN Insider: C. A big ol' "meh." Adding Al Jefferson and Zeller should jump start their anemic offense but it won't do anything to buoy a defense that ranked dead-last last season. But why add talent ahead of the 2014 draft class?
Danny Nowell, TrueHoop Network: C-minus. The Cats overspent in bringing Jefferson on, and while that appears to be a departure from their patient long-term approach, he should at least help the many young players get accustomed to a higher level of play on offense. It was their biggest move, and not one I would probably make, but they got the man they wanted.
Spencer Percy, Queen City Hoops: C-plus. On one hand, they decided to finally spend some money on a free agent who will make a difference. On the other hand, they may have jumped the gun, what with a loaded draft coming up. The Bobcats could potentially have three first-round picks this summer, though, so that helps.
---
2. What's the biggest question facing the Bobcats in 2013-14?
Coon: Are they getting better too soon? They signed one of the premier free-agent big men in Jefferson, who should help them make the leap to "mid-lottery team." That's a dubious gain when you consider the strength of next year's draft. If you're going to stink for a few years, why not wait one more season to have a shot at Andrew Wiggins et al?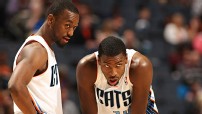 Foster: Is patience still a virtue? Pushing in for Jefferson signals a "win now" mentality, but the supporting cast needs time. Walker is already on his third coach in three seasons, Zeller will have to transition to a more perimeter-oriented game, and Kidd-Gilchrist is still a ball of clay. If things go bad, will management wait it out?
Haberstroh: Who will be face of the new Charlotte Hornets? There's a sprinkle of breakout candidates on the roster. Is Kidd-Gilchrist, Walker or Zeller the guy who puts teal-clad fans in their seats after the season? If it's Jefferson, that speaks volumes about their drafting.
Nowell: How good will Kidd-Gilchrist be? To me, the Jefferson signing represents the Bobcats' efforts to get their only potential franchise player in a better environment to see whether he will blossom. There is a lot of work to be done for MKG, but he's the only potentially transformative talent on the roster.
Percy: The development of the youth on this roster. Walker made leaps last season, but Bismack Biyombo actually regressed slightly. This season is huge for Biyombo and the team in order to determine where, if at all, he fits on this roster moving forward. Kidd-Gilchrist will have to be better with his jump shot this season as well.
---
3. Who's the Bobcats' most intriguing player?
Coon: Jefferson. If he fits in well, he can provide some needed low-post play and become the inside half of a nice inside/outside combo with Walker. If things don't go so well, he'll stifle ball movement on the offensive end, and his deficiencies will become a problem on the defensive end.
Foster: I'm fairly convinced that Kidd-Gilchrist is a time-traveler. He jumps while shooting free throws. He took nine total shots from behind the arc last season, and he puts up rebounding numbers like he's an ABA center. MKG is a swell guy with some great traits, but his game badly needs to be modernized.
Haberstroh: Kidd-Gilchrist. I still believe in the kid because he's just that -- a kid. He still has to wait another year before he can legally celebrate a Charlotte win with an adult beverage. The potential is there, but the jump shot is not. Until he troubleshoots that jumper, he'll wrestle with the "bust" label.
Nowell: For a team that has been so bad for so long, there is relatively little intrigue here. It will be fascinating to watch how MKG comes along, to see whether Walker can build on his excellent year, or to see how valuable Jefferson's anachronistic post game can be today. But those are small questions for die-hards.
Percy: Biyombo. He could potentially become as good of a rim protector as you'll find, but he's historically bad offensively. You would think that his teammates are throwing him a medicine ball when he attempts to catch a pass, but no, his hands are just that bad. To add salt to the wound, he shot less than 45 percent on layup attempts last season.
---
4. What's one bold prediction about the Bobcats?
Coon: Did Michael Jordan just lose patience with losing and tell general manager Rich Cho to switch gears? They've made strides, but my bold prediction is that it won't all mesh, and they'll find themselves at the bottom looking up again next spring.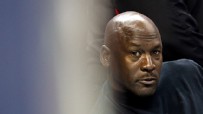 Foster: Charlotte will end up with not one, not two, but three (!) top-15 picks next season. The Bobcats will finish in the top 10 of the lottery, deferring another year on their owed pick to the Chicago Bulls. The Portland Trail Blazers (top-12 protected) and Pistons (top-8 protected) will both finish outside of their protected spots, giving Charlotte a ton of ammunition for the 2014 draft.
Haberstroh: They trade for a big name at the deadline. They have the space to absorb a big contract and the sense of urgency with the nostalgic anticipation of the 2014 Hornets. I mentioned Ty Lawson as a trade target in the Denver 5-on-5 preview and that would satisfy the local hoop heads in NC.
Nowell: I don't feel bold about much in Charlotte. The Cats could end up with three lottery picks as they cash in on the Gerald Wallace and Ben Gordon deals, or they could struggle to 30 wins while Detroit and Portland eke into the playoffs. The biggest question really seems to be how the Bobcats extract value from the next loaded draft.
Percy: It's not real bold, but I think they'll come out of the cellar in offensive efficiency and finish in the top 20 this season, thanks to the addition of Jefferson. It all falls on Jefferson kicking the ball out when the double-team comes, not fading into oblivion with the basketball as he's been known for in past.
---
5. Prediction time: How far will the Bobcats go this season?
Coon: This is a team for which progress is measured not in wins, but in combinations of pingpong balls. With so many teams trying so hard to be bad this season, a top-three lottery spot might be a stretch. I'm going with 24 wins and the seventh pick in the 2014 draft.
Foster: 28-54. This was the 28th-ranked offense and 29th-ranked defense in efficiency last season, so let's curb the enthusiasm on the 8-seed talk. Walker and Jefferson will steady the offense, but I have no idea how this team will get stops defensively in yet another new system.
Haberstroh: How far down, you mean? Actually, I see them having a slightly better season than last but, alas, that's probably not a good thing in the twisted incentive structure of the NBA. It'll be fascinating to see which of the competing interests -- make a big splash for the Hornets' re-opening or tank for raw talent -- win out.
Nowell: If they're smart, not that far, but it's hard to know what the goals are after the Jefferson signing. My gut says the Bobcats either can't or don't pursue winning too many games they ought not, and finish with a top-five pick.
Percy: 35 wins is a possibility. That's asking a lot, but if the team stays healthy and some of the youth takes a step forward, then yes, I'm telling you there's a chance.