PLAYOFFS
SEA leads series 2-1

| | 1 | 2 | 3 | 4 | T |
| --- | --- | --- | --- | --- | --- |
| SEA | 19 | 26 | 36 | 23 | 104 |
| SAC | 31 | 23 | 38 | 24 | 116 |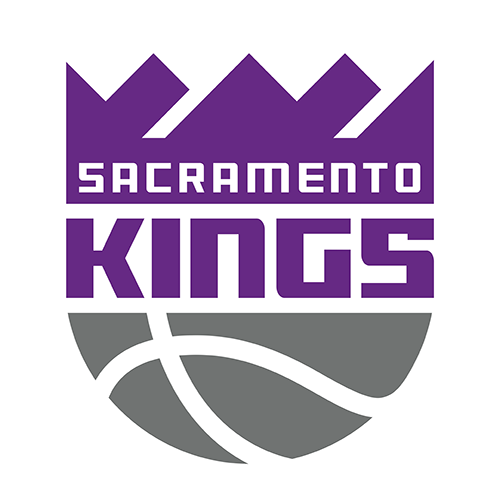 Sacramento successful in first home defense
SACRAMENTO, Calif. (AP) -- On the morning of Game 3, Mike Bibby
and Cuttino Mobley made a vow: If the Sacramento Kings were doomed
to be knocked out of the playoffs, they would leave playing their
favorite high-energy, high-risk style of basketball.
Teams Up 2-0 in Best-of-7 Series Since 1984

Occurrences

106*

Swept Series

25

Won in 5

30

Won in 6

23

Won in 7

18

Lost series

4

*Includes six series in the 2005 playoffs
And thanks to that mutual aggression pact, the Kings finally got
a win in their first-round series with the Seattle SuperSonics.
Bibby had 31 points and seven rebounds in a dramatic improvement
on his last two performances, and the Kings earned a 116-104
victory over the SuperSonics on Friday night to cut Seattle's
series lead to 2-1.
Kenny Thomas scored 22 points and Mobley had 21 -- both career
playoff highs -- for the Kings, who rode the energy from their
deafening sellout crowd to a 21-point lead in the first half. With
Bibby leading the way, Sacramento coolly stayed ahead throughout a
foul-filled second half, making 50 percent of its shots.
The Kings were disgusted with themselves after two losses in
Seattle, where the Sonics controlled the tempo, jumped to big early
leads and played better defense. Bibby, the Kings' floor
quarterback, and self-appointed locker-room leader Mobley both
worked to change things by studying film and putting in extra
workouts after practice Thursday -- and they outlined a simple
strategy for themselves in Game 3.
"Before the game, we just said we were going to the cup every
single time," Mobley said. "Mike and I just talked about what we
needed to do, how we needed to play to our strengths."
The Kings' playoff fortunes in this rebuilding season probably
hang on Bibby, but the taciturn point guard didn't live up to his
vaunted playoff reputation in Seattle. He went 8-for-30 in the
first two games -- including a 1-for-16 performance that probably
decided Game 1 in the Sonics' favor.
"I knew I would bounce back," Bibby said. "The fans helped us
out a lot. They helped get the momentum going. We were aggressive
in the first quarter. We jumped to a big lead."
Bibby had his usual playoff determination from the opening tip,
scoring 10 points in the first quarter while the Kings built a
15-point lead. He scored eight points and ran Sacramento's offense
with poise in the fourth quarter, finishing 11-for-21.
Game 4 in the best-of-seven series is Sunday night, with Game 5
back in Seattle on Tuesday.
Seattle's Ray Allen scored 33 points and Jerome James had 22
points and nine rebounds before fouling out in the final minutes of
yet another surprising performance. But just as the Kings did in
the series' first two games in Seattle, the Sonics fell far behind
early and expended all their energy just trying to catch up.
"It seemed like we would take a step forward, and then take a
step back," Allen said. "The first two games, the things that we
did to stop them, the schemes we used didn't work tonight."
Even after Seattle won the first two games, Sonics coach Nate
McMillan warned his players about Bibby's potential to dictate the
pace and result of playoff games.
"That was him," James said. "I've been waiting for Bibby to
show up, and he announced his presence with authority."
Seattle missed its final 10 3-pointers while the Kings fed on
the usual crowd frenzy at Arco Arena, charging through most of the
game with the aggression they lacked in Seattle.
"Everything that was told to us about how tough it was to play
at Arco Arena -- no matter what you do, nothing can prepare you for
playing in this arena," James said. "I told everyone about the
cowbells."
No NBA team has rallied from an 0-3 deficit to win a playoff
series, and the Kings have never even climbed out of an 0-2 hole to
win a series in the history of a franchise that began as the
Rochester Royals in 1948-49.
Star forwards Peja Stojakovic and Rashard Lewis shut down each
other for most of the game, and a few Sacramento fans even heckled
Stojakovic for his lack of production. Stojakovic finished with 12
points on 3-of-11 shooting, adding another subpar playoff game to
his long list.
Lewis missed 11 games late in the season with a bruised foot and
left knee tendinitis, which still bothers him. He was 0-for-6 in
the first half, finishing with nine points.
Brad Miller, who had just 13 points in the first two games for
Sacramento, scored 14 but had just three rebounds in his battle
with James. Miller scored four straight baskets for the Kings
during a prolonged second-quarter run.Game notes
The Sonics' Luke Ridnour, scoreless in Seattle during Game
1, had 15 points. ... Allen airballed two layups in the first half.
... Former UNLV coach Jerry Tarkanian watched from a seat
underneath the east basket. ... Danny Fortson, who picked up five
technical fouls in the Sonics' four regular-season games against
Sacramento, got his second T in three playoff games for a shove
under the Kings' basket in the third quarter.