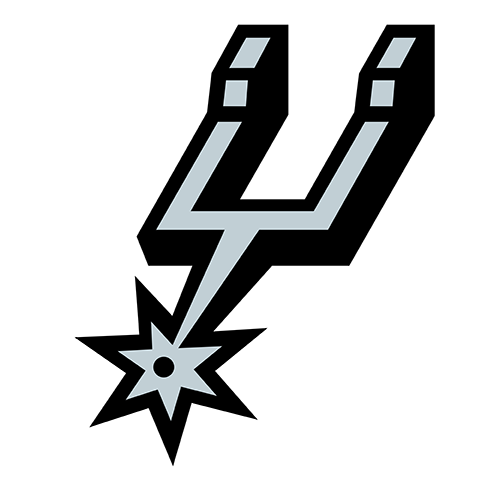 | | 1 | 2 | 3 | 4 | T |
| --- | --- | --- | --- | --- | --- |
| SA | 30 | 31 | 21 | 35 | 117 |
| OKC | 35 | 31 | 14 | 24 | 104 |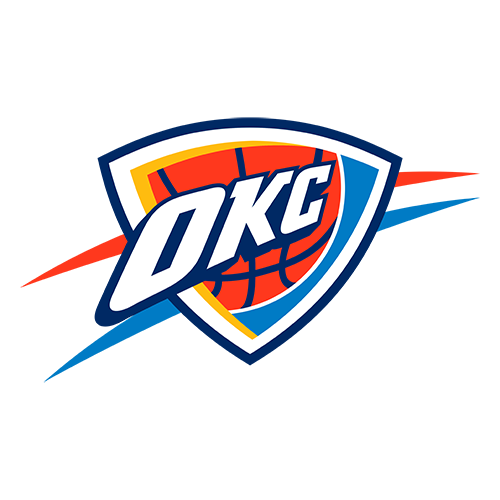 Matt Bonner drains seven 3s to help Spurs pull away from Thunder
OKLAHOMA CITY -- Matt Bonner took advantage of being left open from long distance to put together an impressive line of lucky sevens: seven shots from 3-point range, seven makes and seven straight wins for the San Antonio Spurs.
Bonner scored 21 points and just missed matching the best 3-point shooting outing in Spurs' history, leading a long-range barrage as San Antonio beat the Oklahoma City Thunder 117-104 on Sunday night.
Bonner swished home three of his 3s during a 21-8 run to open the fourth quarter, and the NBA's best 3-point shooting team went 6-for-8 from behind the arc to pull away in the final period.
"They were just getting to the basket at will and making shots from the perimeter," Thunder coach Scott Brooks said. "That's a deadly dose of offensive basketball."
Bonner led the way, falling one shy of Steve Smith's record for 3-point accuracy. He went 8-for-8 from 3-point range against Portland on Nov. 3, 2001.
"With each consecutive shot, the hoop is just getting bigger and bigger," said Bonner, who set a career-high with the seven 3s. "It was just one of those nights where I was just feeling it."
Bonner had made six 3-pointers three other times in his seven-year career, but he'd never before gone even 5-for-5 or 6-for-6. Only once had he hit all four of his 3s -- against New Orleans during his rookie year with Toronto.
"We over-helped, and that wasn't the game plan. We talked about that: Stay at home," Brooks said. "The bottom line is we gave them the openings. All it takes for him is just a half a second. He's a knockdown 3-point shooter.
"We didn't do a good job on him. No excuses."
Tony Parker scored 24 points, Manu Ginobili added 21 and Richard Jefferson had 18 for the Spurs.
Kevin Durant had a season-low 23 points and Russell Westbrook scored 19 for the Thunder, who have given up more than 100 points in seven of nine games this season.
"We're having trouble stopping the basketball," Brooks said. "When you play against a good team, when you make one mistake they capitalize on it. That's what a good team, an experienced team will do to you."
The Spurs trailed the entire first half and didn't lead by more than three until Jefferson connected on a 3-pointer from the left corner late in the third quarter to make it 82-78. From there, the 3s kept coming.
Gary Neal and Bonner hit early in the fourth quarter, then Bonner sank another from the right wing and -- after Ginobili got into the action -- one from the left wing. When the Thunder called timeout to stop the spurt, Tim Duncan greeted Bonner at the bench by tousling his red hair.
The Spurs shot just 41 percent from the field but finished 11-for-20 on 3-pointers, improving on their league-leading 42.7 percent.
Oklahoma City, the NBA's worst 3-point shooting team at 23 percent, simply didn't have an answer despite efforts by Durant and James Harden.
Harden led a strong effort from the Thunder's bench with 14 points, Serge Ibaka added 13 points and Eric Maynor had 12.
Jeff Green had 12 points in his return to the starting lineup after missing the previous three games with a sprained left ankle, and Nick Collison drew a charge in his season debut after missing the first eight games with a left leg injury.
Green didn't play in the fourth quarter or in the final 6 minutes of the third and had his left foot soaking in a tub of ice in the locker room.
"It just got a little sore. It's not something I want to try to push through," said Green, Oklahoma City's third-leading scorer. "It's still early in the season. If it was the playoffs, yes. I don't want to drive it to the point where I reaggravate it too much and then I'm out longer than I was before. I didn't want to push it too much."
The Spurs missed nine of their first 10 shots and fell behind by 12 before scoring the final seven points of the first quarter. Bonner hit his first 3-pointer in the final 5 seconds of the first quarter, then hit three more to keep San Antonio within striking distance in the second.
DeJuan Blair scored seven in a row on a tip-in, a steal for a fast-break layup and a three-point play off a putback to tie it at 68 early in the second half but then went to the bench with his fourth foul just a minute later. Jefferson's three-point play put the Spurs ahead for the first time at 71-70.
"We definitely have multiple weapons in the offense and it makes it really hard to guard us," Bonner said. "Everybody did a great job after that slow start in the first quarter of picking it up and playing hard."
Game notes
Before Durant and Westbrook did it in Friday night's win against Portland, the Thunder hadn't had two players with back-to-back 30-point outings since Dale Ellis and Xavier McDaniel in April 1989 when the team was in Seattle. ... Oklahoma City has sold out its first six games, and 17 in a row dating back to last season. ... Oklahoma State basketball coach Travis Ford attended the game. His pupil, Spurs rookie James Anderson, is expected to miss two months with a stress fracture in his right foot.