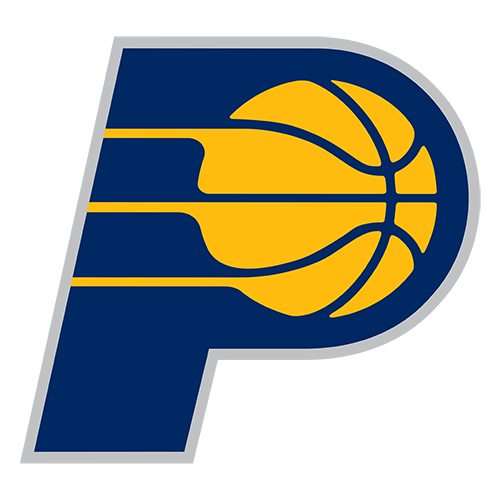 | | 1 | 2 | 3 | 4 | T |
| --- | --- | --- | --- | --- | --- |
| IND | 25 | 33 | 32 | 23 | 113 |
| WSH | 30 | 19 | 19 | 28 | 96 |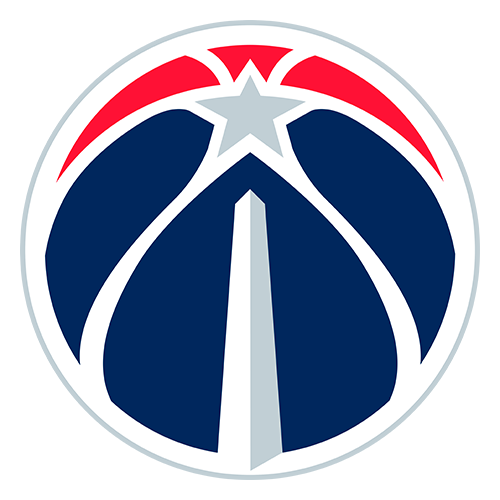 Pacers roll to 26 fast-break points, drive past Wizards
WASHINGTON -- As Roy Hibbert stood at his locker after another victory, it was suggested to him that the Indiana Pacers were becoming fun to watch.
"A month ago, you wouldn't be saying that, would you?" Hibbert answered. "We have fun out there. Everybody touches the ball."
And, on this night, everybody scored.
All 12 players who were active got in on the fun Tuesday night as the Pacers piled on the fast-break points to open the season's homestretch with a 113-96 rout of the lifeless Washington Wizards, whose games are becoming so joyless that even the players can hardly stand them.
Indiana led by as many as 26 and broke a two-game losing streak to improve to 8-3 under interim coach Frank Vogel, who has the scoring on the rise and the victory total as well. The Pacers, despite sitting five games below .500, hold the eighth and final playoff spot in the Eastern Conference and moved within a half-game of seventh-place Philadelphia as the focus turns toward the postseason now that the All-Star break is over.
"We can't give up games that we're supposed to win," said Danny Granger, who had 21 points and 10 rebounds. "We're really trying to move up to either the seven or the six seed, which we can do. It's just a matter of putting a lot of wins together."
If they could only play a team like the Wizards every night, the playoffs would be no problem. Washington was blown out at home for the second straight game and has lost 13 of 16, and the players are starting to call each other out.
"Guys didn't bring no effort," said Andray Blatche, who scored 21 points. "They outworked us on every possession. For a minute out there, it seems like guys didn't care after a while -- like we just gave in to a team that we're definitely much better than them if we compete. But nobody brought heart with them."
Added John Wall, the rookie co-captain: "This game we didn't fight at all. It's getting old."
Indiana sure had plenty of fight. Tyler Hansbrough, member of Vogel's so-called "Goon Squad" that comes off the bench to give the game a more physical edge, added 17 points in 21 minutes. Hibbert had 16 points and four blocks, and Darren Collison had 11 points, six assists and five rebounds for the Pacers, who had scored all of their 26 fast-break points by the end of the third quarter. They would have broken their season high of 28 if they hadn't started taking their time because they were so far ahead.
"There's a lot of talk around the NBA about the super-teams and the powerhouses and all that," Vogel said. "We don't have any of those super-superstars, but we've got 15 guys that can play, and our depth is going to win us a lot of games."
The Pacers are scoring about 10 points per game more under Vogel than they did under Jim O'Brien, who was fired Jan. 30, but a defense allowing 102.5 points under Vogel had been an issue. That was less of a concern against the Wizards.
Young shot 4 for 15. Wall, coming off his 22-assist, MVP performance in the rookie-sophomore game at All-Star weekend, had 10 assists and eight rebounds but shot 5 for 15 and committed six turnovers. JaVale McGee, who put on a show as runner-up in the slam dunk contest, rammed home an alley-oop from Wall to open the scoring but finished with only five points to go with eight rebounds.
The Wizards didn't make a 3-pointer until the fourth quarter, were outrebounded 46-36 through three and had their bench outscored 48-25 by the Pacers' reserves. Indiana shot 45 free throws to Washington's 26.
The Pacers had their sloppy moments, but any thought of a competitive game started to evaporate with a 10-0 run late in the second quarter and a 15-3 spurt to open the third. Indiana outscored Washington 65-38 over the second and third quarters, with the Wizards committing 12 turnovers during that span -- or exactly one every 2 minutes.
"We get down and gritty," Hibbert said. "We can play hard, block shots, protect the paint. No more of this run down the court and within the first 3 seconds jack up 3s. That's for the birds right there. We're out here trying to win games now."
Game notes
The Wizards played without Kirk Hinrich, who had an MRI on his right calf. Coach Flip Saunders said the results show it's "just a bruise." ... Young returned after missing the Orlando game with a sore right knee. ... The Wizards declined to re-sign G Mustafa Shakur, whose second 10-day contract expired. ... Vogel was an advance scout for the Wizards during the 2006-07 season.