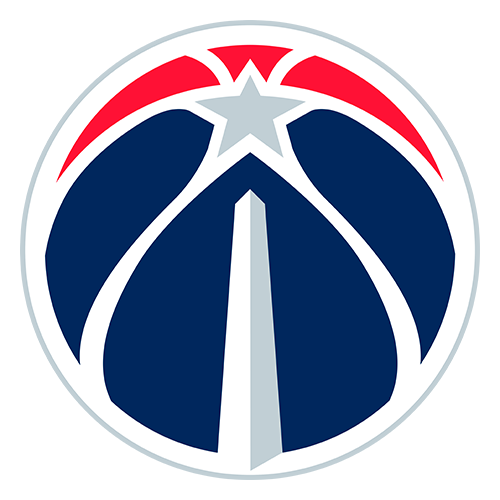 | | 1 | 2 | 3 | 4 | T |
| --- | --- | --- | --- | --- | --- |
| WSH | 21 | 21 | 19 | 31 | 92 |
| TOR | 22 | 24 | 25 | 28 | 99 |

Andrea Bargnani tallies 18 as Raptors hold off short-handed Wizards
TORONTO -- Although Washington's best defensive stretch in nearly 10 years hasn't led to a leap up the standings, the long-suffering Wizards believe it's an indicator of better days ahead.
Andrea Bargnani scored 18 points, Jose Calderon and DeMar DeRozan each had 15 and the Toronto Raptors beat Washington 99-92 Sunday night, their fifth straight home victory over the Wizards.
"I thought our guys fought hard being short-handed the way we were, we just couldn't get over the hump," said Wizards coach Randy Wittman, whose team was without starters Nene and Trevor Booker, both sidelined with left foot injuries.
Washington held its opponent below 100 points for the ninth consecutive game, something the Wizards hadn't done since Nov. 30-Dec. 17, 2002. Still, improved defense hasn't been enough for Washington, which is 2-7 in that stretch.
"You want the victories to come but time will tell with that," said Wizards guard John Wall, who had 13 points and 11 assists. "You've just got to be patient. Just know that you're working on your game and getting better and everything will work out fine."
Veteran guard Roger Mason Jr., who scored seven of his 12 points in the fourth quarter, said he's been telling his young teammates to keep working hard, even if the payoff isn't immediate.
"We know that positive momentum this year can have a lot to do with your success next year," Mason said. "We're taking these games very seriously. It's a challenge for us to see where we're at now. Every team that we play, they all have some kind of comment to say this is a much better team. That's no consolation when you lose but we definitely know we're going in the right direction."
Kevin Seraphin scored a career-high 16 points for the Wizards, who were trying to win back-to-back games for just the second time this season. Washington's only two-game winning streak came with victories at Detroit on Feb. 12 and at Portland on Feb. 14.
Jordan Crawford scored 18 points, Chris Singleton fouled out with 15, and Jan Vesely had 10 for the Wizards.
"It's definitely going in a good direction," Crawford said. "Coach Wittman is doing a great job of just keeping us focused. Even though it's a losing season he's done a good job of keeping us focused. I think we've got a lot of pieces and that we can win a lot of ball games in the future."
The present, however, isn't so rosy for Washington, which has lost 11 of 14 and 18 of 23.
"It's tough but the hope is the guys remember this feeling, remember what it's like when teams are trying to kill you and stomp on you and know that you've got to keep working to change it around," Mason Jr. said.
Amir Johnson scored 10 points and James Johnson, Gary Forbes and Alan Anderson each had nine for the Raptors, who never trailed.
Up by 10 to start the fourth quarter, Toronto increased its lead to a game-high 15 points -- 80-65 -- on two free throws by Bargnani with 8:11 left.
Washington pulled to 82-76 with an 11-2 run over the next 3:12, but a free throw by DeRozan and a jumper from Bargnani gave Toronto an 85-76 lead with 3:50 to go.
Seraphin's dunk brought the Wizards to 89-86 with 1:18 left but Amir Johnson's putback of DeRozan's missed jumper and two more free throws by Bargnani gave Toronto a seven-point lead with 51 seconds left.
"The follow-up tip dunk was huge," Raptors coach Dwane Casey said. "It was a great momentum play for us."
Wall converted a three-point play to cut it to four but DeRozan answered with a driving layup, giving the Raptors a 95-89 edge with 24 seconds remaining.
Bargnani scored eight points early as Toronto took a 9-1 lead but couldn't maintain the edge. Seraphin had six points for Washington and Mason Jr.'s jumper with 2 seconds left in the quarter cut it to 22-21 after one.
The Raptors pulled away again in the second, taking a 43-34 lead on Amir Johnson's dunk with 2:46 left. Wall and Seraphin each scored four points as Washington closed the half with an 8-3 run, cutting it to 46-42 at the intermission.
DeRozan scored 10 points in the third and Alan Anderson's jumper at the buzzer gave the Raptors a 71-61 lead heading to the fourth.
Game notes
Wittman said both Nene and Booker are improving but there is no timetable for their return. "They both felt better today than yesterday," Wittman said. ... Toronto and Washington split their four-game season series for the second straight year. ... Calderon finished with eight assists, ending a run of five straight games with at least 10. ... Toronto outrebounded Washington 43-31. ... All five Wizards starters reached double figures in scoring for the first time this season. ... The Raptors wore camouflage uniforms to honor the Canadian military, the third of four times this season they'll wear them.