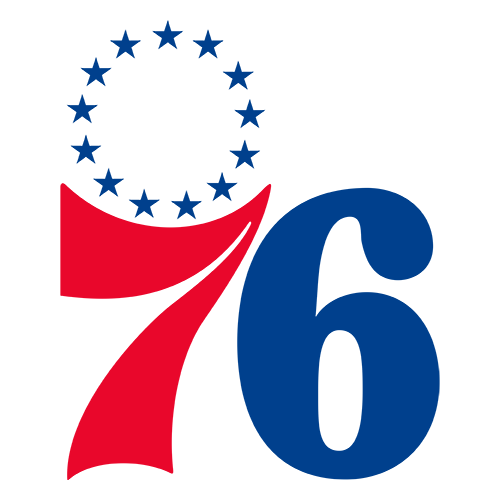 | | 1 | 2 | 3 | 4 | T |
| --- | --- | --- | --- | --- | --- |
| PHI | 21 | 28 | 17 | 16 | 82 |
| LAL | 18 | 21 | 21 | 28 | 88 |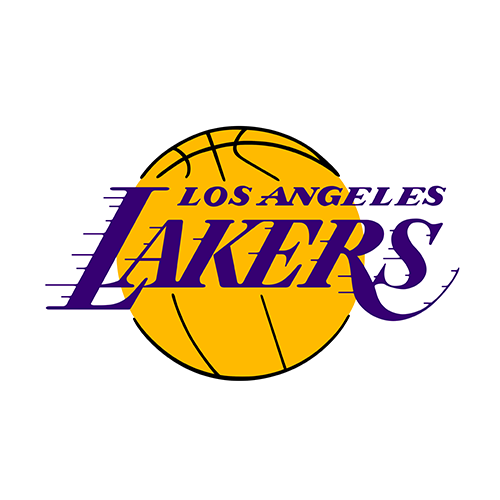 Bryant overcomes rib injury to rally Lakers
LOS ANGELES (AP) -- The Los Angeles Lakers found life without
Shaquille O'Neal awfully difficult for more than three quarters
Tuesday night.
---
Then, just when it appeared they were a lock to lose a rematch
of June's NBA Finals against the Philadelphia 76ers, the Lakers
turned things around thanks to a resurgent Kobe Bryant, some
air-tight defense and outstanding bench play.
Samaki Walker had a season-high 18 points and 10 rebounds, and
Bryant scored eight points in the final 9:11 as the Lakers rallied
from a 13-point deficit to beat the 76ers 88-82.
Bryant, who made only 2-of-14 shots in the first three quarters,
went 4-for-5 in the final period, including a pair of difficult
back-to-back jumpers that put the Lakers ahead 83-77 with 31.6
seconds left.
Hampered by a pulled muscle in his right rib cage, Bryant
finished with 12 points on 6-for-19 shooting, 11 rebounds and nine
assists.
"I'm hurting right now, but I'm hooked up to a nice little
machine, so hopefully, I'll feel OK tomorrow," Bryant said,
referring to a stem machine to aid circulation.
The Lakers play at Golden State on Wednesday night.
O'Neal, hampered by soreness in his right big toe for several
weeks, was placed on the injured list before the game. The move
means the NBA's most dominant big man, averaging 26 points and 11.5
rebounds, will miss at least four more games.
"The team responded to the challenge," Bryant said. "Philly
does an excellent job pressuring, so for me to create my shot, I
have to make explosive movements, and every time I do that, it
hurts.
"So I just had to wait, and keep the game close, and when it
got down to the fourth quarter, I had to suck the pain up and hit
some big shots."
Bryant combined with reserves Robert Horry, Devean George and
Lindsey Hunter to score all 28 Los Angeles points in the final
period -- Horry and George had seven each, and Hunter six on a pair
of 3-pointers.
But, as Lakers coach Phil Jackson pointed out, defense was the
difference in a 28-9 run to finish the game.
"We had a 33-point second half after giving up 49 in the first
half," he said.
The 76ers committed seven of their 15 turnovers in the fourth
quarter.
Two free throws by Horry with 27.1 seconds to play extended the
Lakers' lead to eight points, but the 76ers closed within three on
two free throws by Allen Iverson and a 3-pointer by Matt Harpring.
However, George made a free throw with 13.6 seconds left, and
two more after a turnover by Iverson.
Iverson had eight of his 31 points during a 12-0 run that gave
the 76ers a 73-60 lead with 9 1/2 minutes remaining before the Lakers
took over.
"We had this one in the bag," said Iverson, who also had eight
rebounds and four assists. "We gave this one away, we gave them a
gift -- a Christmas gift. We just don't finish games out."
Brian Shaw added a season-high 13 points, and Slava Medvedenko,
starting in O'Neal's place, added 12 for the Lakers, whose 20-4
record is the NBA's best.
Dikembe Mutombo had 12 points and 13 rebounds, and Derrick
Coleman added 12 points and 10 rebounds for the 76ers (11-16).
The Lakers beat the 76ers in five games last June to win their
second straight NBA championship.
"Shaq or no Shaq, we should have won the game, and we didn't,"
Harpring said. "It's a hard game to explain, because we were
beating them the whole game, and it's just frustrating we didn't
pull it out."
Lakers physician Dr. Steve Lombardo didn't guess as to when
O'Neal would return. The 29-year-old center is eligible to play
again Jan. 4 when the Lakers entertain Phoenix.
"He's had arthritis in his big toe for a long time," Lombardo
said. "It just recently flared up, an occupational hazard. With
this kind of sport -- running, jumping, pushing off -- it's more
likely to flare up."
O'Neal has also been bothered by soreness in his left foot, and
is scheduled to undergo an MRI exam Wednesday.
The 76ers led 49-39 at halftime, holding the Lakers to under 40
points in the first half for only the second time this season.
Iverson scored 12 points in the first quarter as the 76ers took
a 21-18 lead. Walker, who normally starts at power forward but
played center in O'Neal's absence, made all five shots he attempted
for 10 points -- nearly double his 5.3-point average coming in.
Game notes
Jackson coached in his 10th Christmas game in 12 years as
an NBA head coach. His teams are 9-1. ... The Lakers are 17-10 in
Christmas games. ... The 76ers played their first Christmas game
since 1988 and are 8-8 overall. Coach Larry Brown is 2-2. ...
Despite their poor record, the 76ers entered as the NBA leader in
scoring defense, having allowed 87.1 points per game. ...
Medvedenko, a 22-year-old player from Ukraine, made his first NBA
start. ... The Lakers are 40-26 without O'Neal since he joined them
before the 1996-97 season. ... To replace O'Neal on their roster,
the Lakers activated F-C Jelani McCoy from the injured list. McCoy
was sidelined since Nov. 25 due to a bone bruise in his right foot.
Regular Season Series
Series tied 1-1
crypto.com Arena
5:30 PM, December 25, 2001
Attendance: 18,997
Capacity: 19,068
Referees:
Bernie Fryer
Leon Wood
Violet Palmer
2021-22 Atlantic Standings
2021-22 Pacific Standings