| | 1 | 2 | 3 | 4 | OT | T |
| --- | --- | --- | --- | --- | --- | --- |
| CHI | 29 | 22 | 28 | 28 | 6 | 113 |
| GS | 35 | 21 | 25 | 26 | 4 | 111 |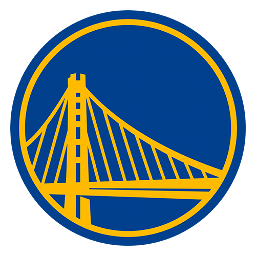 Derrick Rose's OT shot lifts Bulls by Warriors; home streak ends at 19
OAKLAND, Calif. -- One after another, teams trotted into rowdy Oracle Arena the past two months confident they could cool off the NBA's hottest team on their home floor.
It took 113 points, 53 minutes and one big shot from a former MVP to finally make it happen.
Derrick Rose hit a step-back jumper with 7 seconds remaining in overtime, and the Chicago Bulls ended Golden State's franchise-record 19-game home winning streak with a thrilling 113-111 victory over the Warriors on Tuesday night.
"Anybody can get momentum or anybody can get the feeling they can beat anybody when you beat a team like this," Rose said.
Rose, looking as healthy as ever, dribbled to his left and created space to get off the 20-footer over Klay Thompson, skipping around the court after the Warriors called timeout. Rose finished with 30 points, and his final basket overshadowed a night when he committed a career-high 11 turnovers and made just 13 of 33 shots.
Thompson misfired a wide-open runner off the glass as time expired.
"We feel comfortable with Derrick taking responsibility in those moments," Bulls big man Pau Gasol said. "He definitely doesn't hide and he's very aggressive."
According to the Elias Sports Bureau, Rose joined Jason Kidd as the only players in NBA history to miss at least 20 shots and have 10 or more turnovers in a game.
The Warriors forced overtime on Draymond Green's tying tip-in with 1.4 seconds left and looked ready to recreate their unbeatable spark in front of a sellout crowd of 19,596. But they couldn't do enough to slow down a rejuvenated Rose, and Chicago's frontcourt overwhelmed the Warriors inside with center Andrew Bogut a last-minute scratch with flu-like symptoms.
Gasol had 18 points and 16 rebounds, and Joakim Noah had 18 points and 15 rebounds as the Bulls pounded the Warriors down low. They outrebounded Golden State 61 to 48.
Thompson had 30 points and 10 rebounds, and David Lee scored a season-high 24 points for the NBA-leading Warriors (36-7), who lost on their home floor for the only the second time all season and the first time since San Antonio knocked them off on Nov. 11.
"I never felt like we got into our flow. A lot of that had to do with their defense," Warriors coach Steve Kerr said.
Indeed, Tom Thibodeau's team clamped down after the Warriors started 9 for 20 from 3-point range. Golden State missed all 13 attempts from beyond the arc after the first half.
Stephen Curry still put the Warriors in position to win, capping a 7-0 spurt to start the fourth quarter with one of his biggest highlights: faking a behind-the-back pass with his left hand and throwing a no-look toss over his right shoulder to Lee for a dunk that put the Warriors up 88-79.
But just as he did throughout the night, Rose brought the Bulls back -- inspiring a louder-than-usual visiting crowd sprinkled around the arena to a light roar each time.
Chicago capped its closing burst by trapping Curry in the backcourt and forcing him into an errant pass. Rose came up with the ball and fed Kirk Hinrich, whose 3-pointer put the Bulls up 107-105 with 15.8 seconds remaining.
Andre Iguodala missed a 3 after a timeout, but Green pushed Noah aside for the tying tip-in. Rose's long-range heave at the end of regulation was never close.
Neither team could create much separation in the extra session.
Green stole Hinrich's inbounds pass in the final minute before Thompson missed a 3-pointer on the other end. Rose dribbled out the shot clock, then hit the jumper over Thompson to put the Bulls up for good.
After a timeout, Nikola Mirotic fouled Iguodala behind the basket as he jumped. Officials ruled Iguodala was not in the act of shooting, giving Golden State the ball on the side, while Kerr called on them to award Iguodala two free throws.
Thompson still managed to break free on the inbounds pass, but he missed the running bank shot to finish off Golden State's loss.
SICK LEAVE
Kerr said Bogut came up to him just before tipoff to tell him he was too sick to play. It's unclear how long the Warriors' defensive stopper could be out.
Chicago also was missing a key piece to an illness. Shooting guard Jimmy Butler missed the morning shootaround and sat out with an illness. He is day to day.
TIP-INS
Bulls: Thibodeau was called for a technical foul in the second quarter after arguing with an official. Thompson missed the technical free throw. ... Forward Taj Gibson limped off the court just before the half with an apparent right leg injury. He came back in the third quarter.
Warriors: Fell to 14-1 against Eastern Conference opponents. ... The Warriors were trying to sweep the season series against the Bulls for the first time since 2000-01.
UP NEXT
Bulls: At Los Angeles Lakers on Thursday.
Warriors: At Utah on Friday.
The Associated Press contributed to this report.