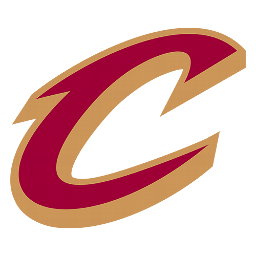 | | 1 | 2 | 3 | 4 | T |
| --- | --- | --- | --- | --- | --- |
| CLE | 23 | 16 | 28 | 18 | 85 |
| POR | 23 | 31 | 22 | 28 | 104 |
LeBron held to eight as Blazers coast
PORTLAND, Ore. (AP) -- LeBron James doesn't expect to have too
many nights like this. The Cleveland Cavaliers can only hope he's
right.
The celebrated rookie shot just 3-for-12 and scored eight points
with six assists in Cleveland's 104-85 loss to the Portland Trail Blazers.
"Tonight was just one of those nights when nothing was really
falling for me," said James, who had scored more than 20 points in
each of his first two starts. "So you've just got to tough it
out."
Zach Randolph had 21 points and 13 rebounds and Jeff McInnis
came off the bench to score 15 points in the home opener for the
Blazers, who got off to a slow start but eventually led by as many
as 25.
At the start of the game, the Blazers put 5-foot-10 point guard
Damon Stoudamire on the 6-8, 240-pound James, the NBA's top draft
pick. Stoudamire pestered James, who had just two points and three
assists in the first half.
In the season-opener Wednesday against Sacramento, James scored
12 points in the first quarter and finished with 25. The following
night in Phoenix, he had 21 points, 12 rebounds and eight assists.
"LeBron just wasn't LeBron tonight. It just wasn't there,"
Cleveland coach Paul Silas said. "He was a little fatigued. I
think three games in four nights is a little tough on anybody."
Confident even after his first tough outing in the NBA, LeBron
was asked whether he anticipated some off-nights: "I don't expect
it," he said.
James remains the team's top scorer, averaging 18 points and 7.3
rebounds.
"He probably didn't have his greatest game against us, which is
very fortunate, but you can see he has an overall knowledge of the
game," Blazers coach Maurice Cheeks said.
The Blazers, who lost their season opener at Utah, seized the
lead midway through the first half and were ahead the rest of the
way.
Zydrunas Ilgauskas had 21 points for the struggling Cavaliers,
who have lost their first three games. Ricky Davis added 16 points
and eight rebounds.
Cleveland went ahead 15-6 on a layup by Davis, but the Blazers
chipped away, taking a 25-23 lead on McInnis' jumper early in the
second quarter. Rasheed Wallace and Qyntel Woods added unanswered
3-pointers to make it 31-23 Portland.
The Blazers led 54-39 at the break and added to their advantage
when Stoudamire opened the second half with a 3-pointer. Portland
extended its lead to 90-69 midway through the fourth quarter on a
3-pointer by Qyntel Woods.
James' subpar effort didn't stop the crowd from cheering the
18-year-old star. Flashbulbs twinkled throughout the Rose Garden
each time he threatened to score.
"He didn't score like he probably wanted to, but he played
pretty good. Damon really got in on him," Blazers guard Bonzi Wells said. "As point guard, Damon causes a lot of havoc on guards
because he's so quick and he can steal."
Long before the game, a large group of children gathered at
courtside hoping for James' autograph. "Mr. James! Mr. James!"
they shouted.
"It's crazy," James said about the attention, "but it's a
dream come true for me."
Cleveland's home opener is Wednesday against Denver, a showdown
between James and Nuggets rookie Carmelo Anthony.
The Blazers have won their last five meetings with the
Cavaliers.
Game notes
Blazers guard Derek Anderson did not play because of a sore
back. Anderson missed the opener and six preseason games because of
back spasms. ... The Blazers on Friday exercised their option on
Randolph, extending his contract through the 2004-05 season. ...
The Cavaliers have won just 13 of 47 games in Portland. ... It was
Maurice Cheeks' 100th victory as coach of the Trail Blazers.